Supper to Get Fired Up About
If The Coal Shed was part of the zodiac it'd definitely be a fire sign, as hot coals cooking is at its core. Hidden from view in the engine room of this meat and fish destination is a Josper grill – a world-renowned, Spanish-designed legend of charcoal gastronomy that sears steak at temperatures of up to 500-degrees. This monster of a machine, mixed with some serious chef skillage and quality prime cuts results in a melt-in-your-mouth carnivore experience designed to thrill.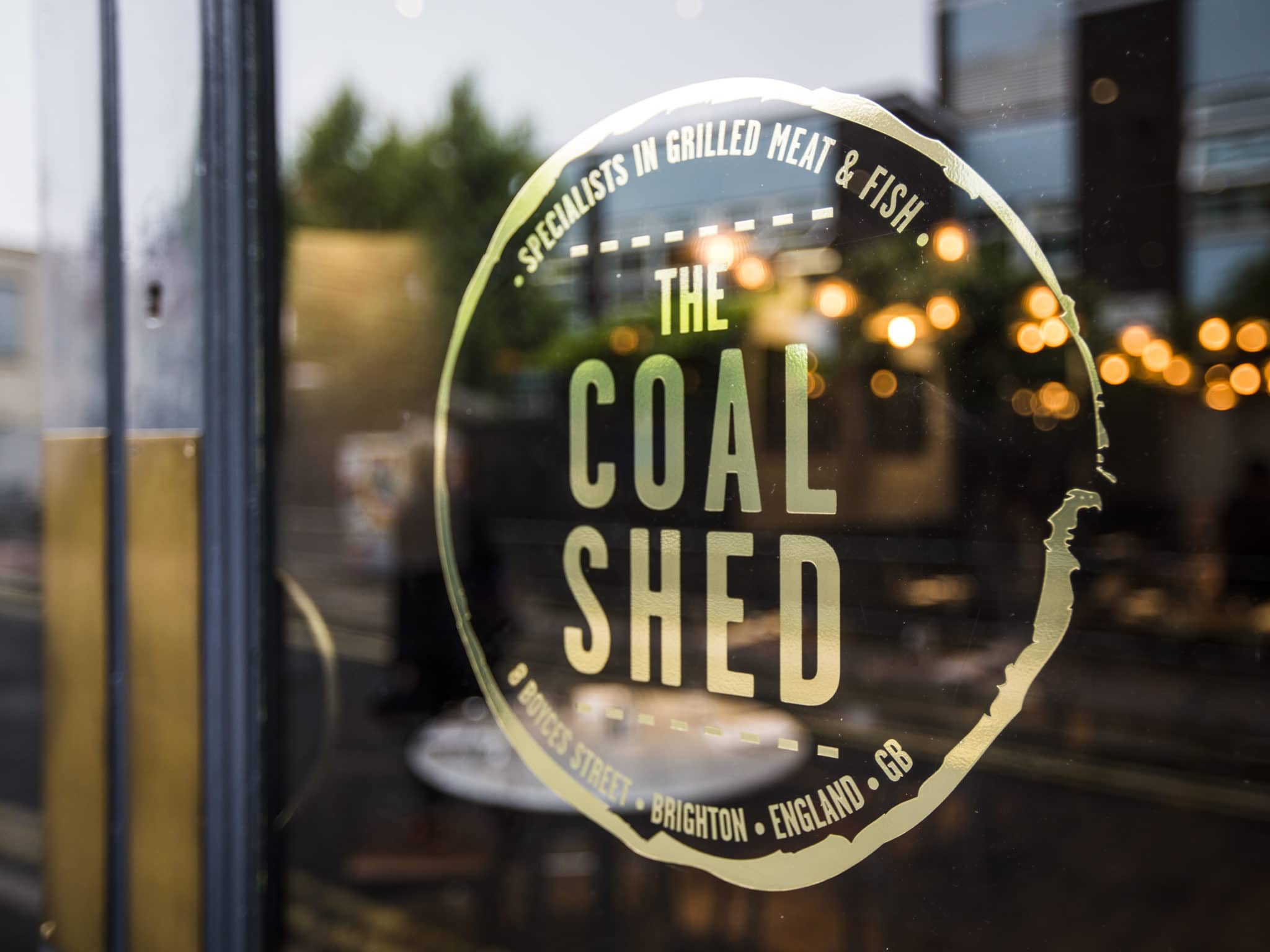 Well-lit glamour
The word 'shed' doesn't do the décor justice. Stepping inside from the dimly lit Boyce's Street you enter, well, a dimly lit space of dark wood and glistening glass that sings of simple, high-end glamour. But it's not bankruptcy inducing – the mains are well-priced, considering their quality. Having said that, it's not a spontaneous, pop-in-for-lunch kind of joint – The Coal Shed deserves some special attention.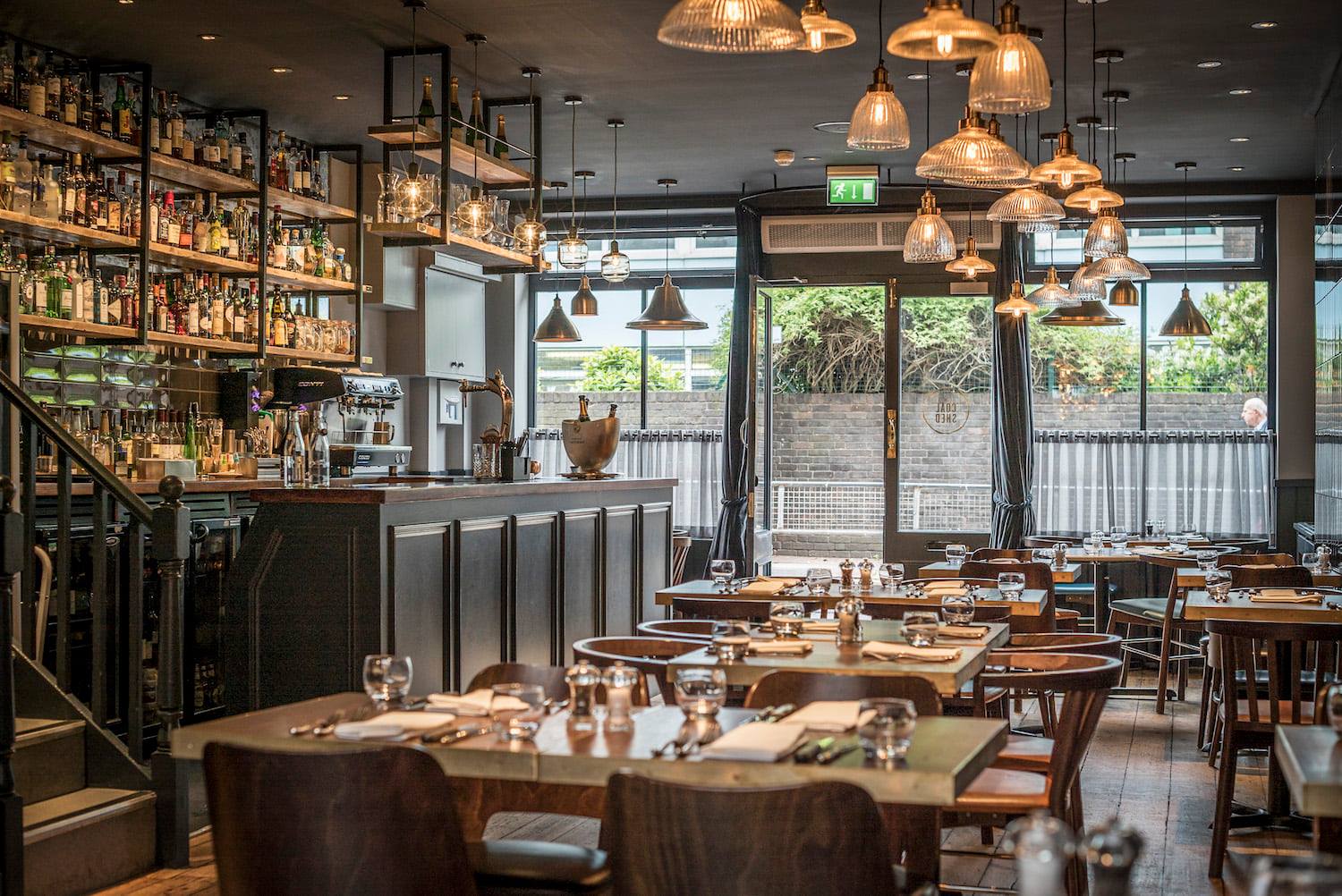 House specials
The menu promises the highest quality, locally sourced ingredients, and a blackboard displays the day's selected meat cuts, weights and breeds.
There is a selection of house dishes, that change with the seasons: during our October 2020 visit, Flame Grilled Poussin, Smoked Lamb Neck and Grilled Fillet of Bream were on standby, alongside a date night friendly Barbecued Beef Short-Rib for Two.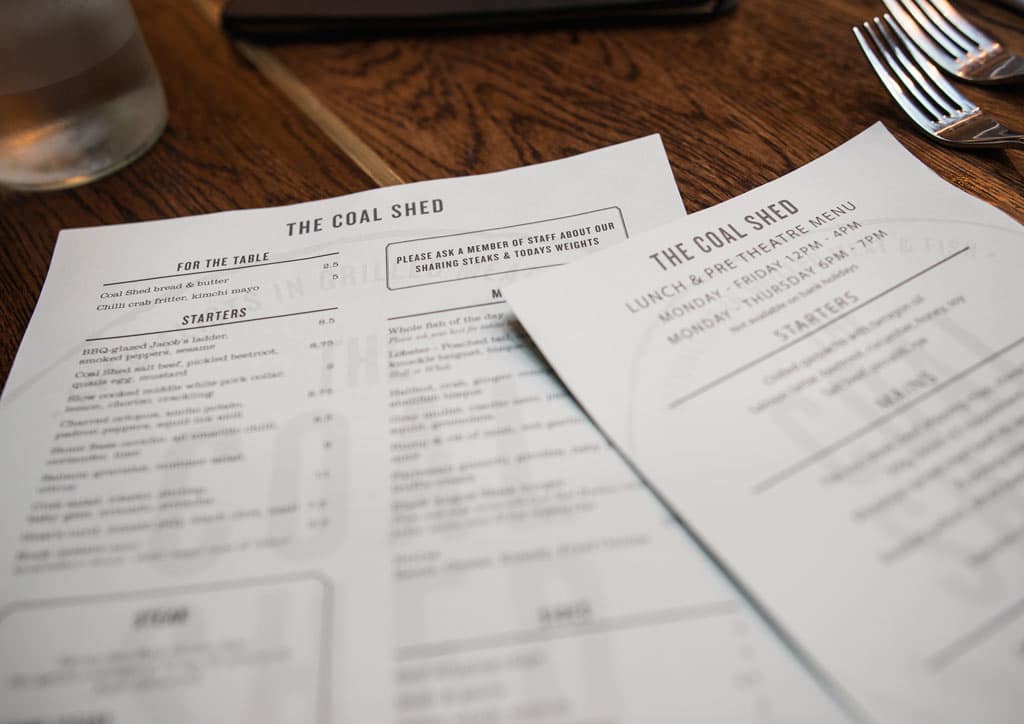 Pre-meat smoky, salty, sweet treats
To whet our appetites, we started with Grilled Tiger Prawns and Octopus, served with slices of fennel and sprinkled with smoked paprika. It's clear that flavour is king, combining the delicate anise flavour with the smokiness of the paprika and squidginess of the octopus with the meaty, succulent prawns. For balance, we sampled the Salted Ricotta with roasted peaches, served with grilled bread and sour onion, creating a pleasing mix of sweet, salty and sour, with crunch and creaminess to satisfy.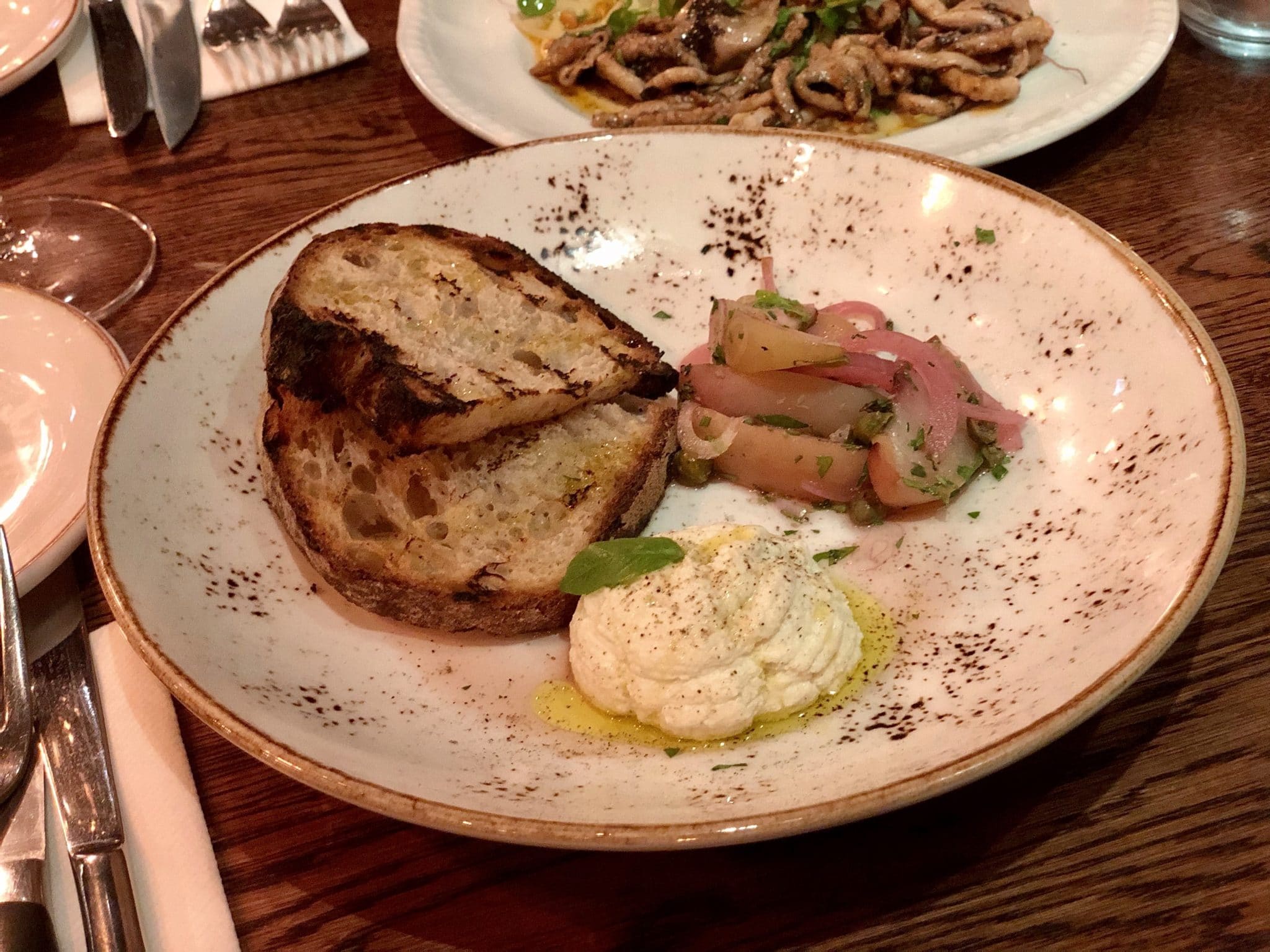 Hunks of fresh meat
Our steak cuts on the night were recommended as rib-eye and fillet, and we chose a béarnaise and a chimichurri sauce, respectively.
This is where the chef's skill, the Josper grill and the quality of the meats really shone: both steaks were perfectly seared, joyfully juicy and tender.
Matched with a good red wine – the servers are not only smiley, helpful and friendly, but also in-the-know to recommend – and the Shed becomes Steak Lover Heaven.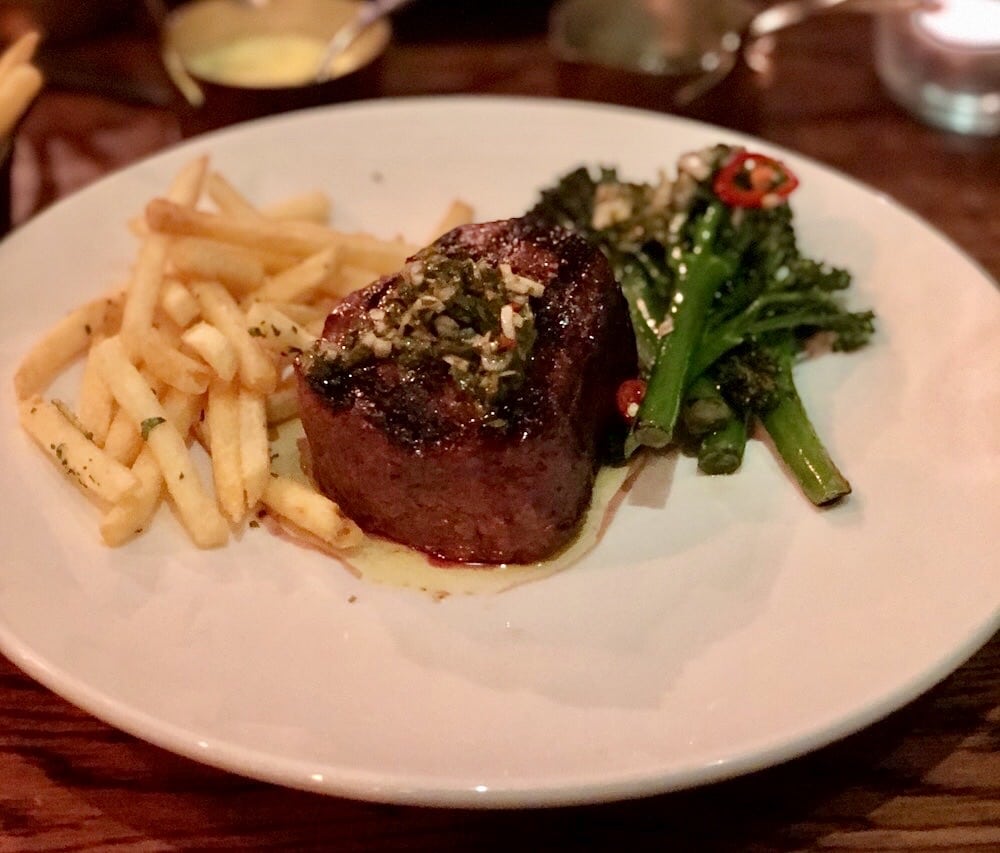 A hit on the side
The Coal Shed's sides are similarly gorgeous: a perfect array of diet-starts-tomorrow beef fat fries, bone marrow mash, and new potatoes in garlic butter; and charred broccoli with chilli and lemon, and sauteed wild mushrooms with spring onion for the veggies. A cherry tomato salad and ranch salad are also available for those who prefer leafier accompaniments.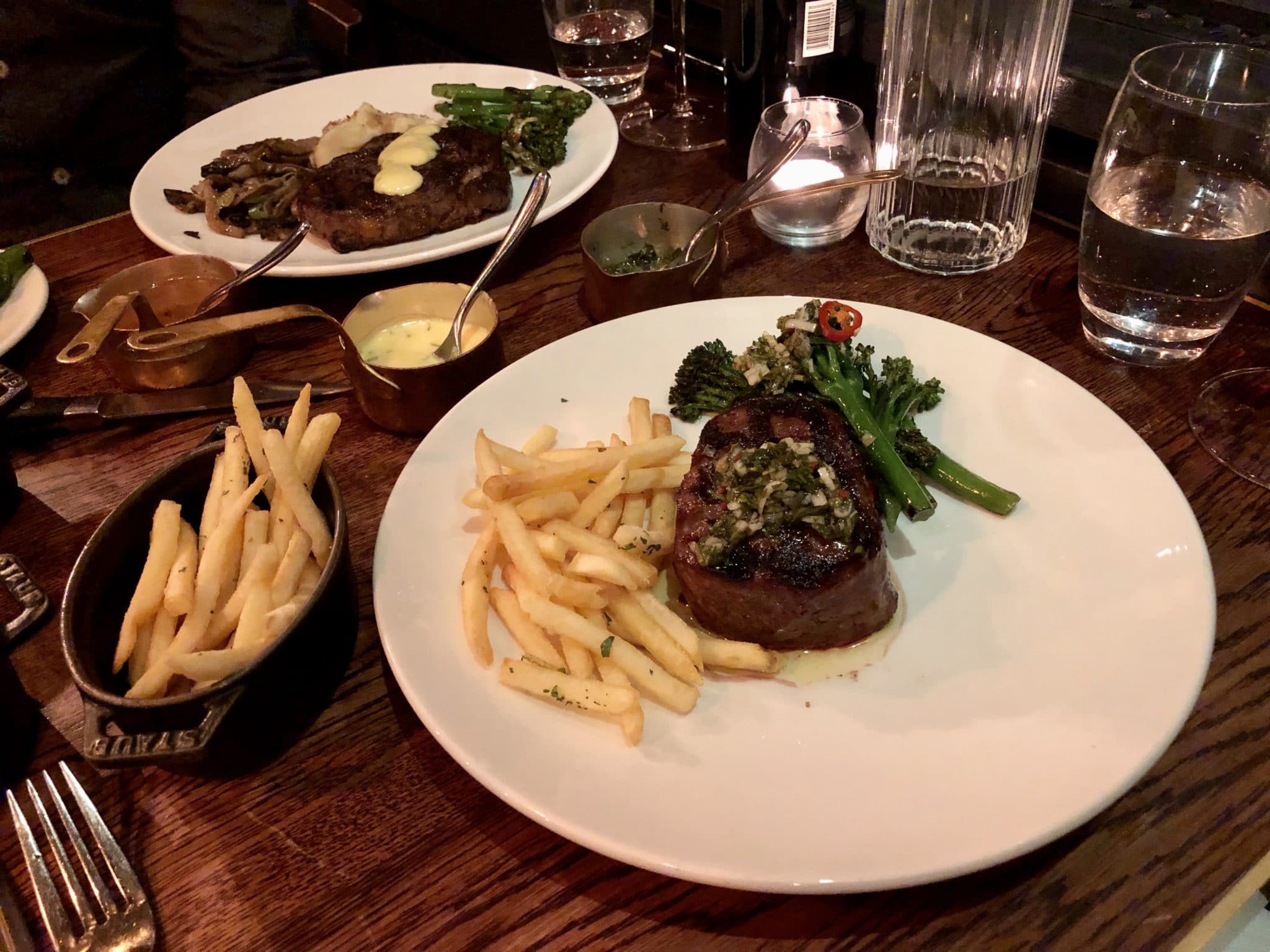 Tarts, cheeses and churros
The dessert choices are a carefully considered mix of palette cleanser, traditional, indulgent and fun, offering a refreshing lemon yoghurt sorbet, glazed apricot and almond tart with ice cream, dark chocolate delice, and churros with spiced sugar and white chocolate sauce, respectively. And if you happen to have any wine left, you can sip it with a British Artisan Cheese selection.
If you're a steak afficionado who deserves a slice of decadent luxury, The Coal Shed is your find: it takes meat to a higher degree of deliciousness.