You may also like…
Flint House Brighton
Highly placed as one of the best Brighton restaurants in the 2023 Brighton Restaurant Awards.
One of Brighton's leading restauranteurs Ben McKellar opened the Flint House Brighton, at the same time as the Hannington's Lanes area of Brighton was renovated which was about 2018-19. Other popular food and drink offerings in this new area include: Champagne and Oysters at Riddle and Finns, vegan burgers at Vurger and Co and 17 Grams coffee shop or Brighton cafe. there are also a number of Brighton pubs nearby, popular Brighton cocktail bars and an array of places offering a super brunch in the Brighton Lanes.
The Hanningtons Brighton area is a beautifully designed area in Brighton's Lanes, which is for pedestrian use only. It is an exciting part of the city as it is home to artisan boutiques, designers, restaurants in Brighton and much more. Think sustainability and think eco-green vertical walls, you will see iconic murals, there is plenty of space to sit outside at The Flint House Brighton. You will also escape the hustle and bustle of the restaurants on the seafront as this place is sheltered from your busy tourist areas.
Ben and his wife Pamela are co-founders of the ever-popular Gingerman group, with The Gingerman restaurant in Brighton being their flagship venue. Their Sussex restaurant is the Ginger Fox located in Henfield and their critically acclaimed Hove restaurant is The Ginger Pig which provides restaurant and accommodation.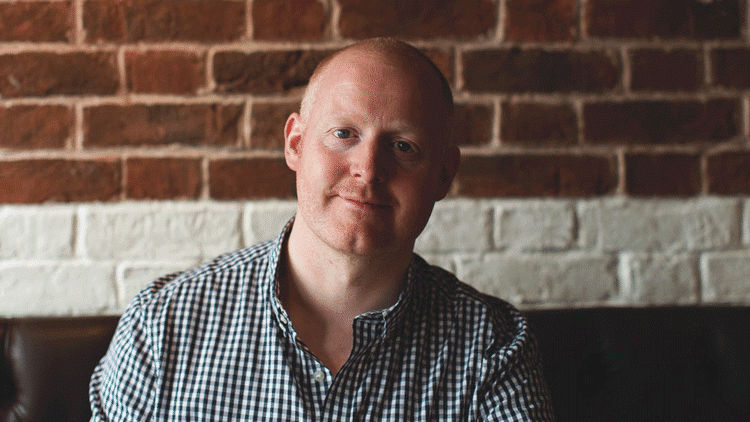 This Brighton restaurant is located centrally on a newly created street behind the old Hanningtons department store. Flint House Brighton diners can enjoy a tapas style small plate menu. Ben explains that the menu is influenced by a fresh and simple style of cooking.