Heading up the Chefs' Table event at The Grand Hotel
This year the Grand Hotel are hosting a very special event, named 'Brighton Chefs' Table'. Seven of Brighton's leading chefs are joining forces to offer a gastronomic experience not to be missed, where each will serve a table of guests with their own special style of menu – however who will be eating what will be a surprise until the evening itself!
Brighton Chefs' Table in conjunction with The Grand Brighton, is a charity fund raising pop up event which celebrates 50 years of the Rocking Horse Appeal.
Brighton Chefs – Michael Bremner – 64 Degrees / Murmur
Michael Bremner is head chef and owner of both 64 Degrees and new restaurant Murmur. Before opening 64 Degrees he was head chef at Due South and vegetarian restaurant Food For Friends. Michael has been at the forefront of the Brighton food scene, and 64 Degrees is regularly voted the best restaurant in Brighton with its innovative and complex small plates winning plaudits locally and nationally. Recently Michael appeared twice on TV's Great British Menu representing his homeland of Scotland. In 2017 he presented his main dish at the final banquet, winning over the judges with his dish "The Grass is Greener" which celebrated 140 years of Wimbledon. With the opening of Murmur on Hove's seafront, Michael has taken the innovative techniques from 64 Degrees and placed then within a traditional restaurant environment; creating the finest seafront restaurant in the city.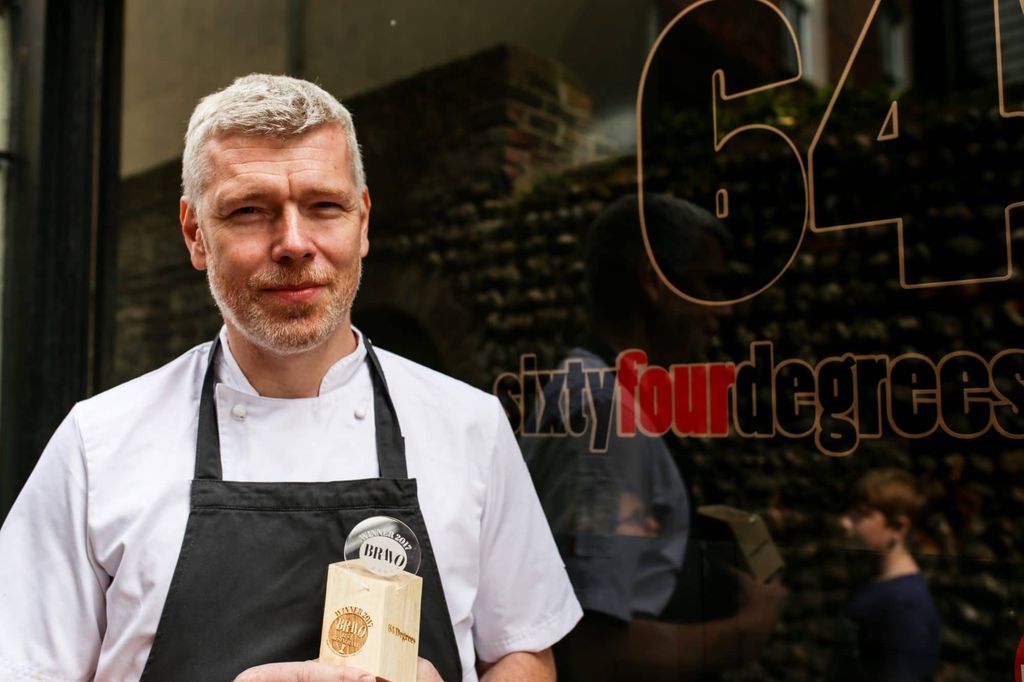 More information
Awards: BRAVO awards Best Brighton restaurant 2017, Brighton Food Awards Best Restaurant 2014 & 2015, Brighton's Best Awards Best Restaurant & Best Chef 2016 & 2017, National Restaurant Awards 30th best restaurant in the UK 2017. Michelin Bib Gourmand
What to expect: Michael can turn the simplest ingredient into something sensational. His use of modern techniques and gadgetry results in some truly stunning dishes that elevate ingredients to new heights. His slow cooking of cuts such as ox tongue is truly stunning and a joy to behold.
Brighton Chefs – Steven Edwards – Etch.
Steven Edwards came to public attention following his Masterchef: the professionals win back in 2013. Following this he created his own pop up dining concept, Etch. which has now found a permanent home in Hove. Prior to appearing on Masterchef, Steven worked at the Michelin starred The Pass in Horsham under head chef Matt Gillan. Steven is a proud supporter of Sussex produce and celebrates the variety and quality of the counties produce in his dishes. His fine dining style revolves around a tasting menu concept, taking diners on a journey throughout the course of a meal.  Etch. has quickly established itself as one of Brighton's finest restaurants, and one of just two venues in the city that scored a five in The Good Food Guide.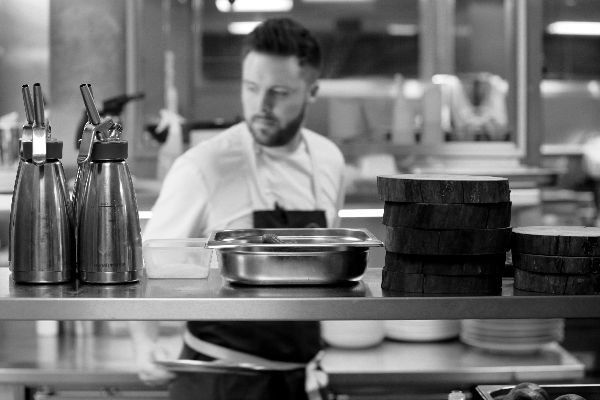 More information
Awards: The Professionals winner 2013, Sussex Young Chef of the year 2010, The Good Food Guide 2017 5 rating.
What to expect: Steven will almost certainly be showcasing some local produce and letting it shine through with his understated finesse, transforming a dish into something elegant and spectacular. The devil is in the details, so look out for delicate touches that make all the difference.
Read our chef interview with Steven Edwards
Brighton Chefs – Dan Kenny – The Set
As head chef of The Set, Dan heads up one of the most exciting and experimental kitchens in Brighton and Hove. Prior to opening he worked as head chef at The Gingerman and spent two years living in Ho Chi Minh City studying Vietnamese cuisine. As head chef of The Set Dan creates tasting menus that often feature interesting takes on unexpected dishes. Dan has also branched out into the world of Pub food with the Dizzy Gull kitchen at The Brighton Beer Dispensary. Here you can find high quality pub grub that is the talk of the town. Dan's use of different styles and techniques to create interesting and unusual dishes makes him one of the more unpredictable chefs in Brighton, and one that is always looking to push boundaries and challenge preconceptions. Photo credit: The Set Facebook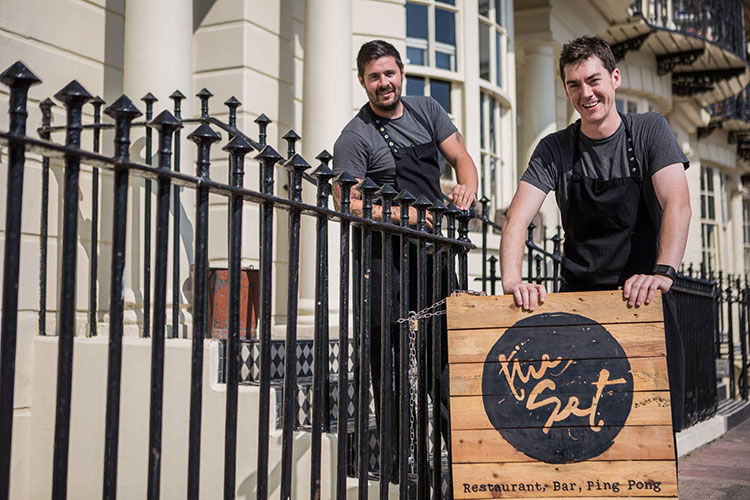 More information
Awards: Brighton's Best Awards 5th Best Restaurant 2017 & best Sunday Roast 2017, Brighton Food Awards Best Restaurant 2016, Michelin Guide
What to expect: Dan is able to take unexpected ingredients and turn them into fine dining dishes that elevate them beyond their usual confines. A great exponent of gadgets and modern cooking techniques, he also uses pickles and fermenting in his dishes. Expect the unexpected.
Alun's career started in Brighton studying catering at the then Brighton Tech. He then spent many years living as expats, including regular visits to India where they fell in love with the cuisine and culture they experienced. Alun has worked in numerous kitchens, including a stint at the world famous Cinnamon Club, honing his craft before setting in Brighton to create The Chilli Pickle with wife Dawn. His modern take on traditional Indian cuisine has won many plaudits and awards both locally and nationally. A star of Brighton's food and drink scene, The Chilli Pickle regularly appears on lists of the UK's top curry houses and has been recognised with a Michelin Bib Gourmand.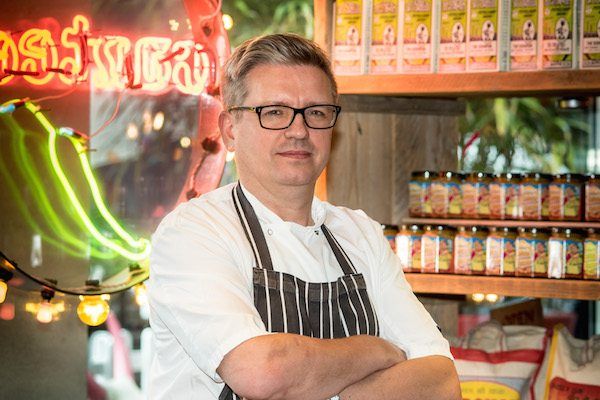 More information
Awards: 2 AA rosettes, Michelin Bib Gourmand, Brighton's Best Awards 3rd best restaurant in Brighton 2017, Britain's hottest curry 2008, British Curry Awards Best Indian Takeaway 2015
What to expect: Perfect spicing and incredible flavours from the Indian sub-continent. Alun's take on regional Indian dishes is second to none and certain to impress even the most discerning curry fan
Brighton Chefs – Andy Vitez – Drakes
Born and raised in Hungary, Andy Vitez took to cooking at a very young age. During his training years he made his way across Europe, picking up influences from countries such as Sweden and Italy before arriving in the UK. Initially he settled in Yorkshire before making the move south to work at Hotel Du Vin. Here his classical training and skills were clear for all to see, and since making the move to Drakes he quickly worked his way up to the rightful position of Head Chef. Andy is a chef who utilises classical techniques to create dishes that reflect his upbringing and travels across Europe. Regularly one of the city's top-rated restaurants, Drakes is rightfully regarded as a fine dining experience that is one of the best in Brighton.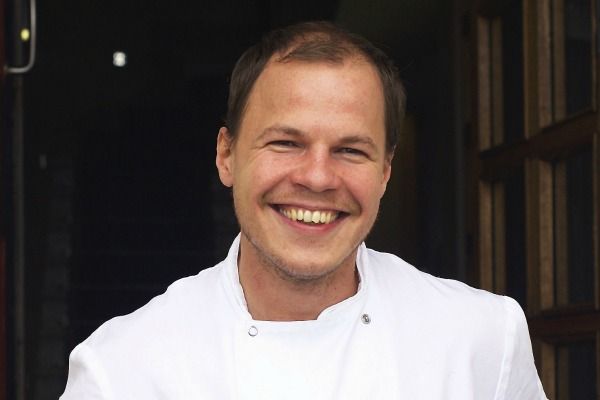 More information
Awards: 2 AA Rosettes, Michelin Guide 2017, Good Food Guide Rating 4
What to expect: Classical techniques with influences from all over Europe, particularly from Andy's homeland of Hungary. Plating will be elegant and artistic with an artistic flair, but flavour will be the star.
Brighton Chefs – Alan White – GB
Alan White grew up in Burton on Trent and quickly fell in love with cooking, knowing early on that would be his career path. After his training Alan was one of the youngest executive head chefs in the country, taking on a role at the age of 29 years old. Alan has worked in hotels and the catering industry for the majority of his career, cooking for many celebrities during his career. His classical training is reflected in his cooking, which utilises seasonal produce with a strong focus on the sea. Alan's career has seen him work all over the country, winning accolades wherever he goes. Alan's role has seen him oversee one of the busiest hotel kitchens in the city, taking charge of the day to day running of one of Brighton's most iconic hotels. Photo credit: The Grand Facebook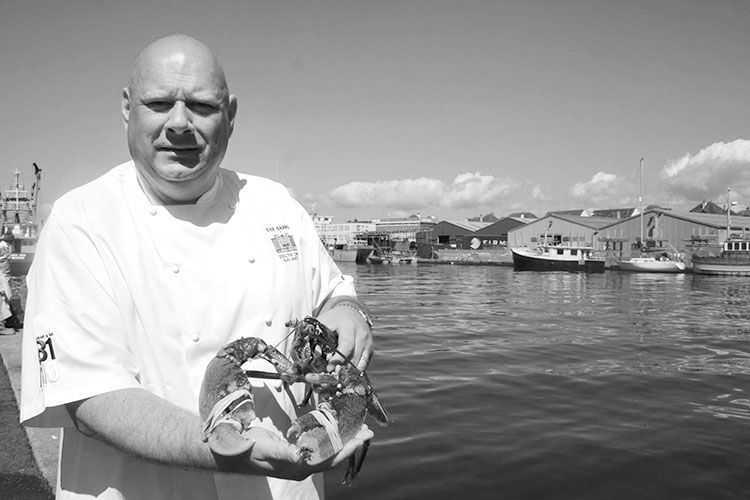 More information
Awards: 2 AA rosettes, Channel Islands Chef of the Year 1996