Meet Michael Bremner from the Great British Menu
From Scotland to London
Michael Bremner was born in Aberdeenshire, Scotland in 1978. He remained in Aberdeenshire to study one day per week while working as an apprentice at The Pittodrie House Hotel for five years. Once qualified he moved to London to further his experience in pastry by working as a Demi-Chef de Partie at the Michelin starred Orrery Restaurant.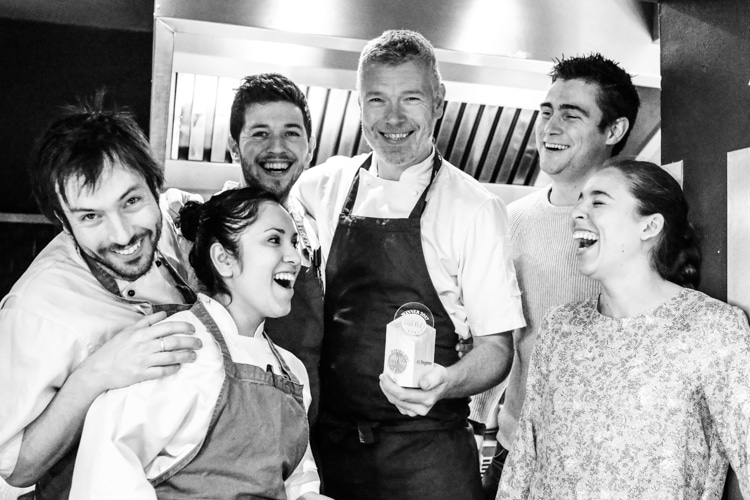 Marco Pierre White's Kitchen
Following this he moved to Seven in Leicester Square to take up a Chef de Partie position before progressing to Head Pastry Chef at Marco Pierre White's Quo Vadis, working for a year under Head Chef Curtis Stone. Michael then packed his bags and spent a year travelling around Australia, working at various kitchens in Melbourne, Sydney and (his favourite destination) Airlie Beach to name a few.
From Brighton To Canada
It was on his return to the UK when Michael first based himself in Brighton. He spent three years working at Seattle Hotel at Brighton Marina under Steve Dray as a Sous Chef from 2003, before jet setting again – this time to Canada. During his time in Canada, as well as snowboarding out on the slopes, Michael worked in the kitchen at the Pan Pacific Hotel, Whistler; a venue that at the time was awarded with the prestigious title of No. 1 Resort in the world by Conde Naste Traveller.
Following his time in Canada, Michael returned to Brighton in 2007 to take up the position of Head Chef in the popular seafront restaurant Due South. He remained in this position for five years, raising his profile in the South East by participating in such things as the Terra Madres Slow Food Expo in Italy, 2008.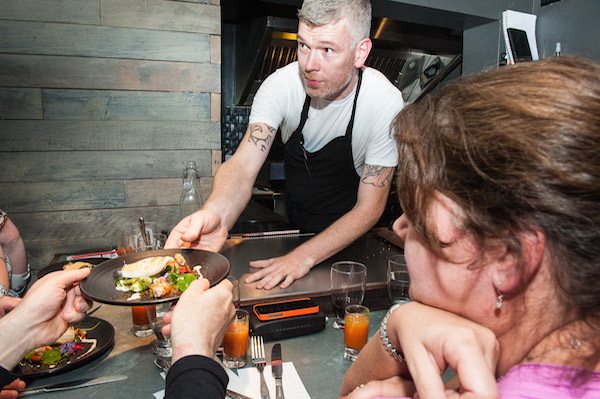 Head Chef In Renowned Brighton Restaurants
By the time he left Due South in 2012, Michael was making plans for his first business venture, but before he did this, he took on the position of Head Chef at renowned vegetarian restaurant, Food for Friends. It was here where he was able to hone a perhaps previously unappreciated side to his skillset and address the growing realisation that a better vegetarian offering needs to be made in top restaurants.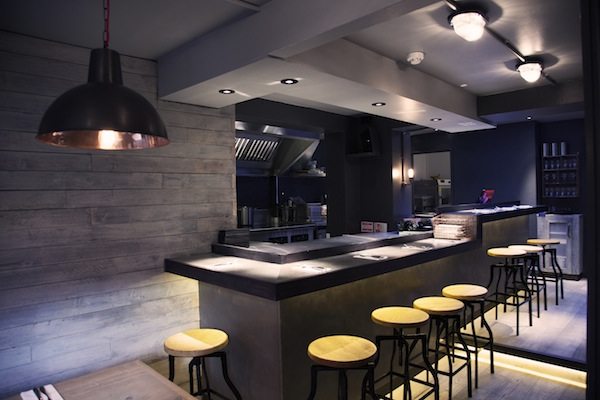 Social Dining Concept
Following a weekend 64 Degrees pop-up Michael opened the doors to 64 Degrees in the Lanes of Brighton in October 2013. His aim was to create a restaurant focused on social dining, where people can order several plates to share.
Being a chef through-and-through, 64 Degrees revolves massively around the food and the cooking – the main feature being the open kitchen filled with the latest gear; diners are encouraged to sit at the pass and watch the food be prepared right on front of them. The menu is ever-evolving, with the aim of being engaging, never stagnating, but most of all being accessible to everyone.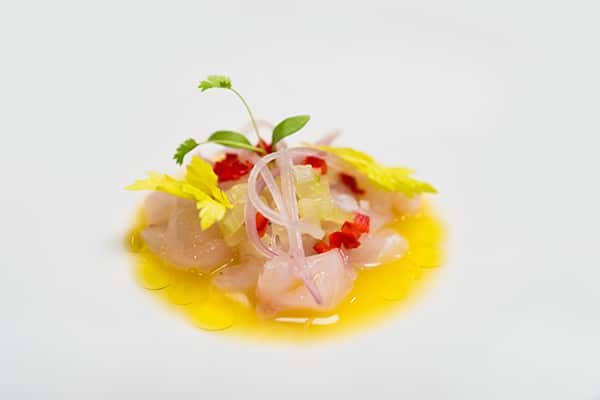 Best Restaurant And Best Chef
Since its opening, 64 Degrees has gone from strength to strength, winning Best Restaurant in the Brighton and Hove Food and Drink Awards in 2014 and 2015, Best Restaurant in the Brighton Top 20 Awards (where Michael also won Best Chef), and being voted number 36 in 2014 and 24 in 2015 in the National Restaurant Awards Top 100 List. More recently, 64 Degrees also won 'Best Brighton Restaurant' in the 2017 publically voted BRAVO Awards.
Michael's new venture, Murmur
Michael's new restaurant on Brighton seafront will be call Murmur, and promises to be a family friendly spot, where kids are well catered for and the atmosphere is chilled to match it's beachfront location.
The food will be healthy and honest… I have two girls and there are only a handful of restaurants on Brighton beach where I would eat. So I like creating something I can take my kids to. It will be very chilled and relaxed – I don't want the same sort of pressures and expectations of 64 Degrees.
Michael is also well known for his appearances on the TV programme, Great British Menu, on which is has made the finals twice!
Check availability and make a booking online
What Next?
See the listing for 64 Degrees Brighton – Michael Bremner