Restaurant Brighton's guide to
Best LGBTQ+ bars in Brighton
Brighton's gay village is concentrated around Kemptown's St. James's Street. It's in this area that you'll find the majority of the city's LGBTQ+ bars and pubs, but another enclave of offerings is nestled towards Hove. Here's our selection of the best that Brighton has to offer – where we've enjoyed far too many good times, and where we hope you will, too.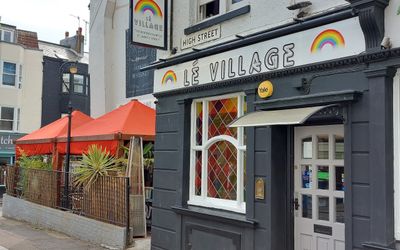 Slap bang in the centre of St James's Street is Lé Village, with its front terrace providing a great people watching spot. Drag nights are almost every night, as is Thai food, to be washed down with an array of cocktails and beers.
2-3 High St, Kemptown, Brighton BN2 1RP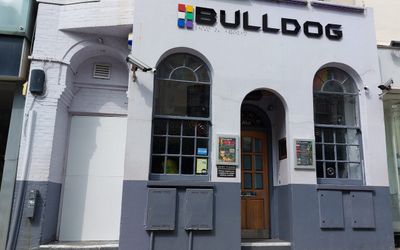 A bedrock of Brighton's gay pub partying since 1979, The Bulldog is a karaoke and poptastic dancefloor pub with dark corners and disco lighting. It's a no-frills kind of place and all the better for it, with great drinks deals and an up-for-it, mixed crowd.
31 St James's Street, Brighton, BN2 1RF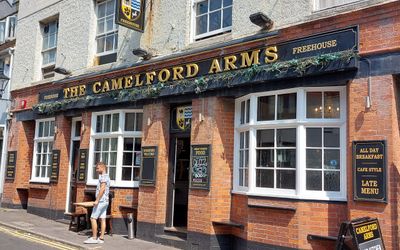 Seconds from the sea and serving up massive-portion pub grub comforts, The Camelford Arms is a bare brick, double-fireplaced LGBTQ+ venue with a long bar and a friendly vibe, with a quirky Moroccan patio at the rear. Expect a fun, over-30, mixed-but-mainly-gay-male crowd.
30-31 Camelford Street, Brighton, BN2 1TQ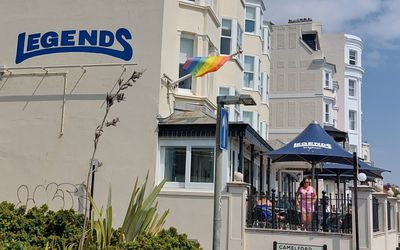 A sun trap queer bar thanks to its large sea-view terrace, Legends Resort Brighton is now under new ownership, sporting a new wood-panelled décor and a refreshed seating and bar area. A popular afternoon drinking destination by day, its cavernous Basement Club is the after dark party spot, offering resident nights including the eclectic-tunes of Glitter Curious (often mixing Dua Lipa with Dolly Parton, Beyoncé with Blondie) and Friday Night Shift with more upfront dance anthems. 
31-34 Marine Parade, Brighton, BN2 1TR
West Brighton Queer Quarter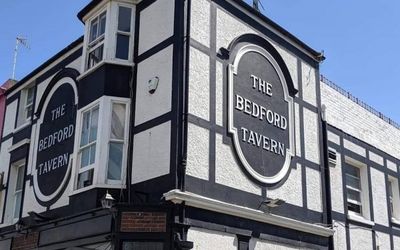 Housed in a mock-Tudor building, this cosy pub has wooden beams and snugs to see in the evening. Catering to a mixed crowd, it hosts an array of fun-filled events, including the infamous Bonkers Musical Bingo. Its Sunday roasts are popular, so it's best to book. There are even sort-of-sea views from its small outdoor terrace, which it's best to use only when the sun shines.
30 Western St, Hove, Brighton BN1 2PG
Under new ownership from spring 2022, The Grosvenor has undergone a complete refurbishment and is a sister bar to St James's Street's Affinity. Small, welcoming, glisteningly new, it offers regular drag entertainment and a mixed crowd. 
16 Western Street, Brighton, BN1 2PH