The Ivy Brighton
The Ivy Brighton opened its doors in July 2018 to much fanfare and delight. Located in a beautiful Grade II listed old post office in the historic Lanes, The Ivy Brighton is the first of the popular chain to arrive on the South Coast.
Opulent interiors
The Ivy in the Lanes boasts an opulent bar and decor that is inspired by the nearby Royal Pavillion. Exotic palm leaf wallpaper and nature prints in the Victorian style adorn the high walls, with plenty of mirrors and glass to keep the space breathable. The Ivy certainly has the wow factor covered.
Dining at The Ivy Brighton
The Ivy serves food seven days a week, from morning breakfasts through to an evening a la carte and weekday set menu. At the weekend, there is a real emphasis on social dining with an extensive brunch menu, designed to be enjoyed leisurely with friends and drinks.
Catering for the Brighton crowd, The Ivy has a separate vegetarian and vegan menu available daily with some exciting and creative options such as a jackfruit and peanut bang bang salad.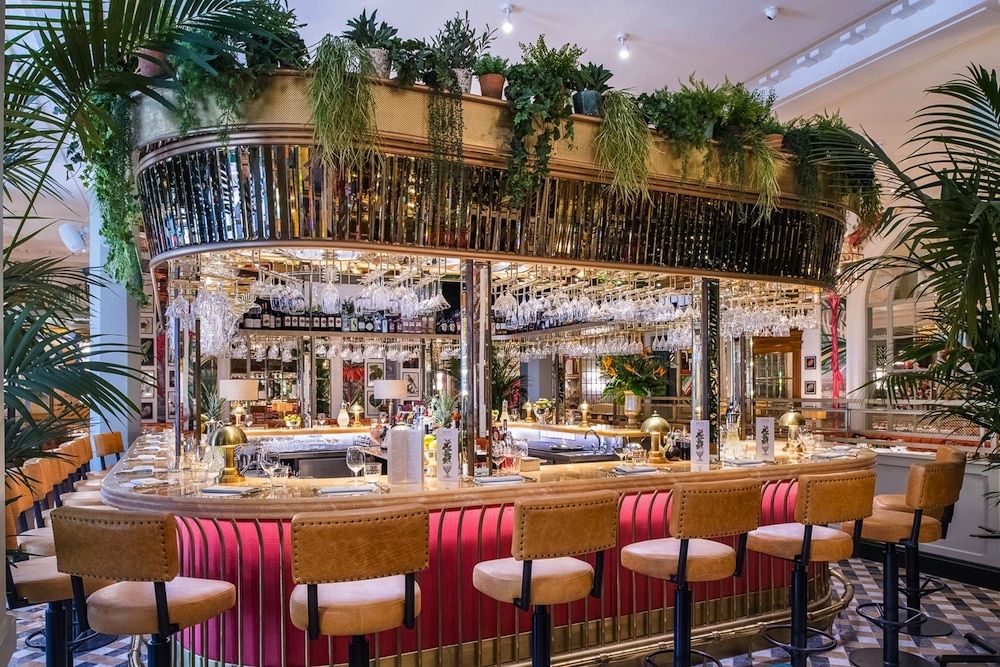 Drinking in The Ivy in the Lanes.
There's no shortage of choice when it comes to drinking in The Ivy Brighton. The wine menu makes for an impressive read with a good selection available by the glass starting at around £6 up to bottles in their hundreds. Perhaps knowing their audience well, the wine menu begins with the fizz with an affordable, sharable prosecco, but also a good range of Champagne and English sparkling.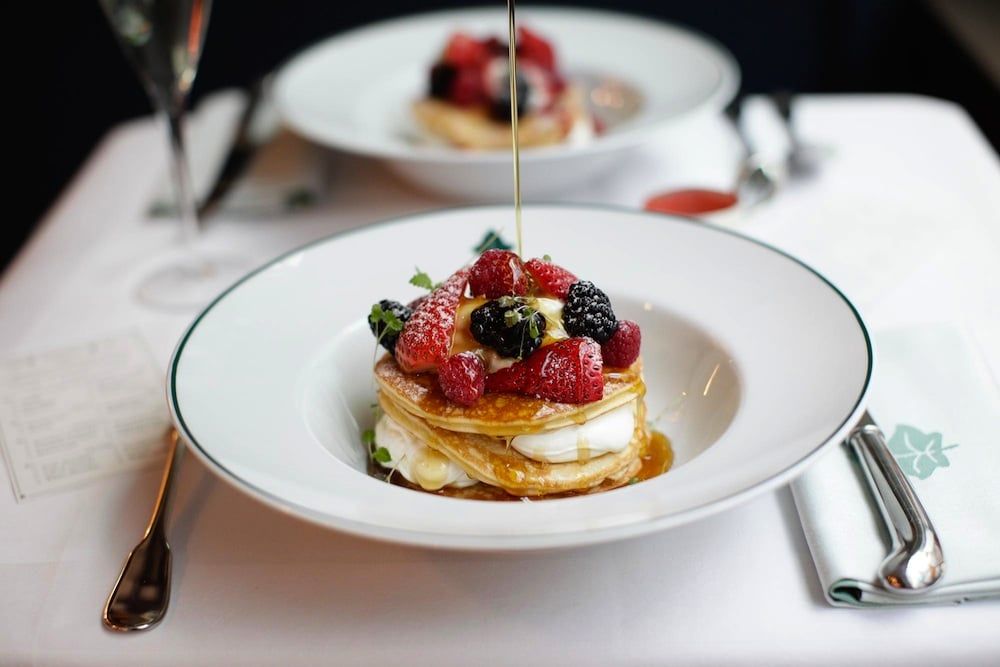 Private dining is available at The Ivy with The Tidal Room accommodating up to 20 diners, seated banquet style, or up to 40 guests for canapés and drinks. The private suite continues the opulent decor of the rest of the restaurants and bar, lending an air of the decedent to your party, meeting or corporate do.