5 Course Tasting menu at The Salt Room
Sister restaurant to The Coal Shed, The Salt Room is Brighton's specialist fish and seafood restaurant found below The Hilton Hotel with some of our cities best sea views. We are greeted warmly on arrival by our host and shown to our table which, in a month's time, would be boasting a beautiful Brighton sunset.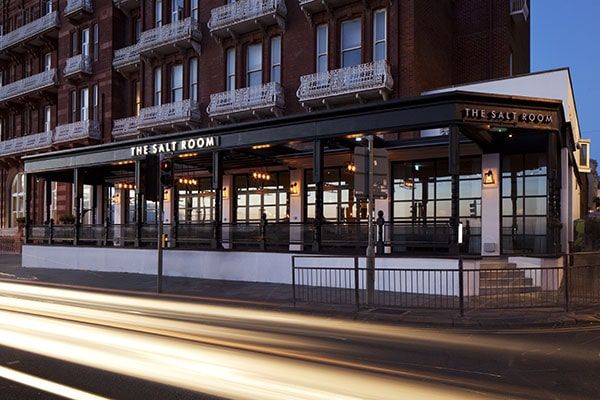 Sexy and stylish
This venue oozes buzz, despite actually being larger than I had expected. From the youthful, attractive staff members that look as though they have been plucked from the latest Vogue magazine to the modern and stylish furnishings that seamlessly complement this large space, making a potentially industrial feeling room seem warm, welcoming and chic. I notice some original building features, such as a beautiful rustic brick wall dividing the bar and the dining room.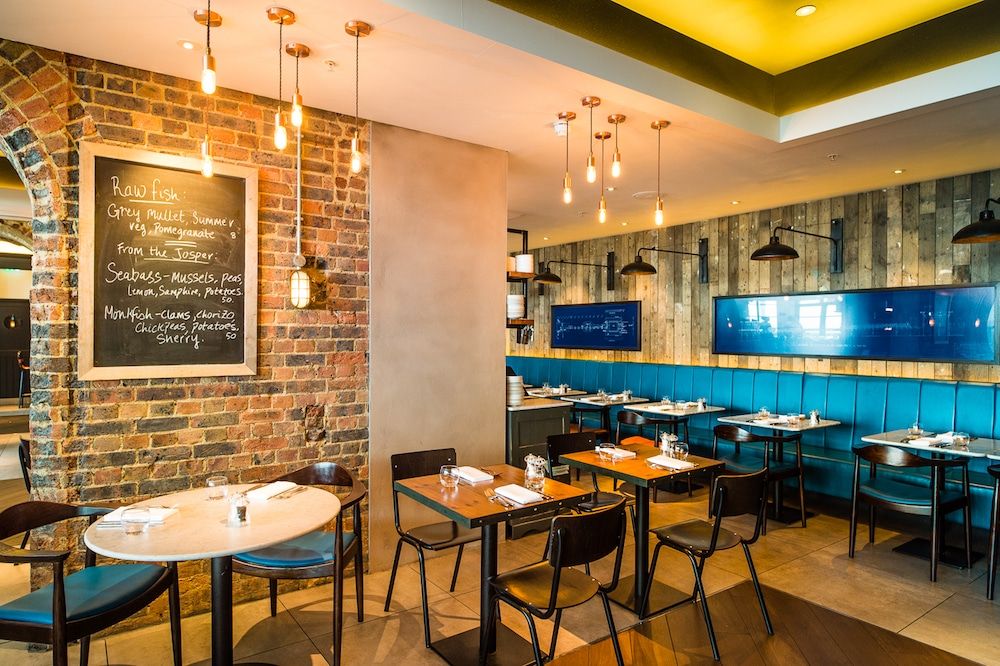 A visit from the sommelier
A bottle of Croatian white wine arrives, without having to choose from a list, but by consultation with The Salt Room's Sommelier. He asked us our colour and flavour preferences, followed by a decisive 'I know the one' before returning with the fresh, mineral and slightly citrusy Malvazija, Kozlovi which is also conveniently served by the glass, too.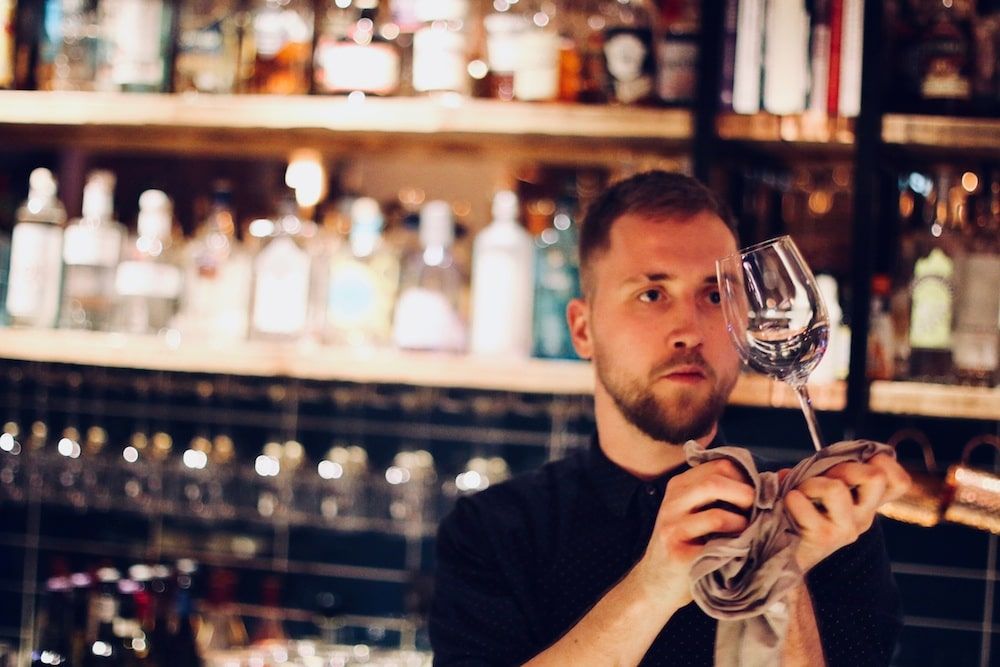 5-course tasting menu
We choose the five-course tasting menu, which at only £40 per person, is a bit of a steal. The menu has been put together to showcase what The Salt Room does best. Perfectly executed and beautifully presented dishes, where the sea is more often than not, the star of the show.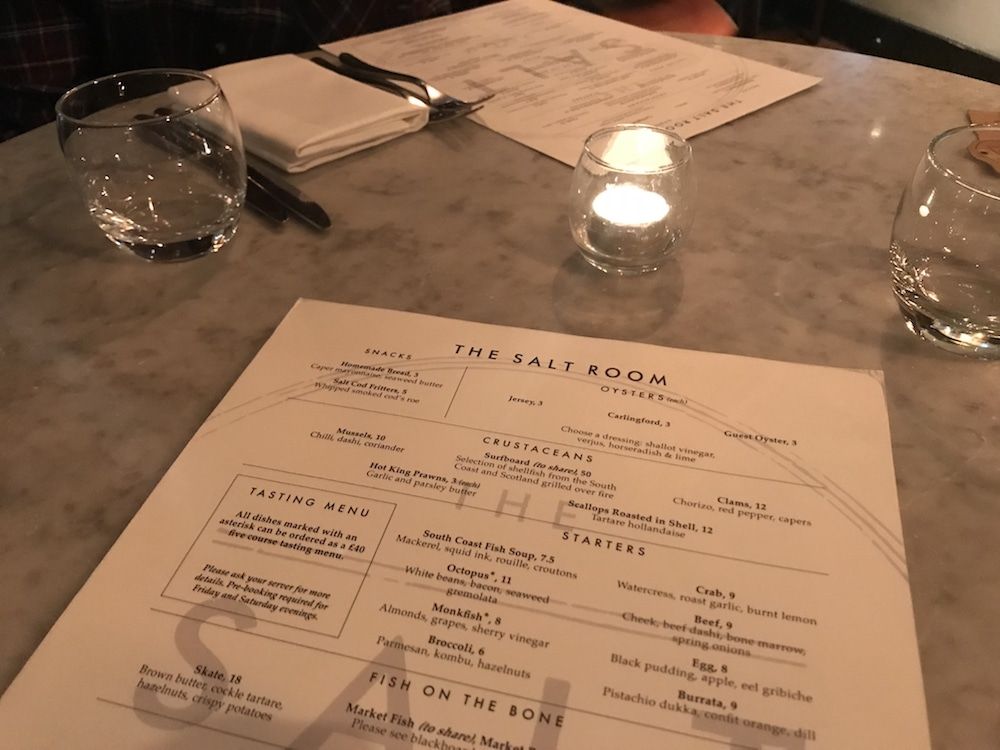 Octopus
Our first course was a decadent dish of soft, sweet octopus in a stew-like sauce with white beans, smokey bacon and a punchy seaweed gremolata. I found myself asking if it is, in fact, acceptable to pick up the bowl and slip the remaining liquor untouchable by my spoon.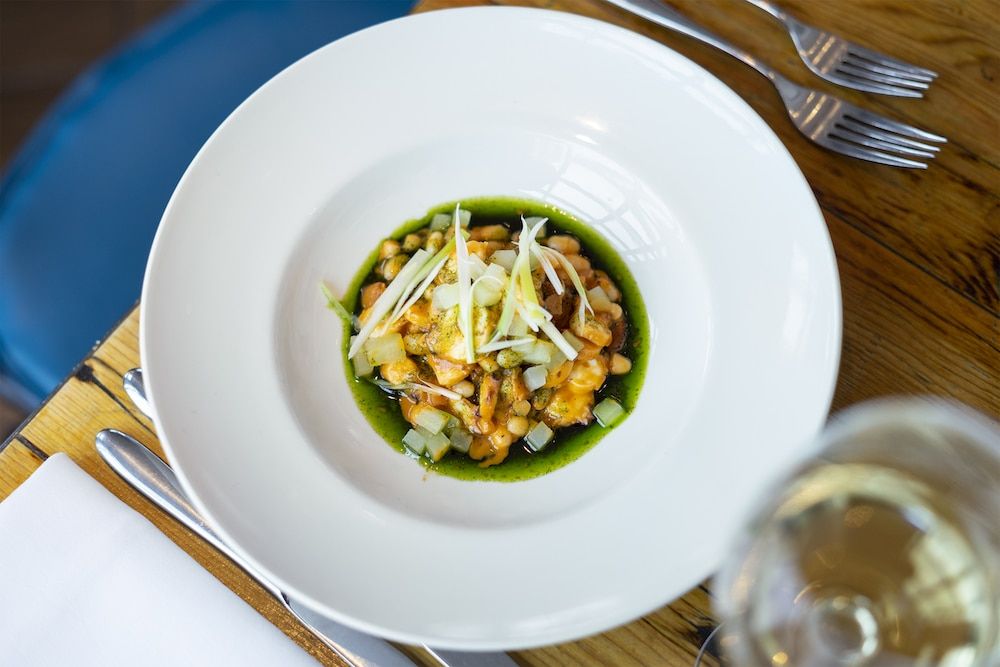 Monkfish
Next, a monkfish ceviche, delicately pickled and dressed with sherry vinegar, served with grapes and almonds. This plate is so brilliantly balanced, with no flavour shouting over another, and the monkfish being left to sing amongst some pretty punchy flavours.
This chef is showing some serious skill.

Stone Bass
Third, my favourite dish of the night, stone bass served alongside roasted onion, smoked garlic, kelp and preserved lemon. The stone bass had been pan-fried and plated with a crisp, slightly salty skin and flakey white flesh that was moist and succulent. To complement the fish, we enjoyed a slightly charred roasted half onion, rich smoked onion and a sharp addition of preserved lemon to lift the dish to a heady, aromatic work of art.

Lamb
Our waiter politely approaches after a requested pause in our feast. He serves us our only meat dish on the 5-course tasting menu. Lamb with black garlic, courgette, basil and anchovy. Every ingredient spoke for itself flavour wise, however, the sauce was on another level. Almost plumb in colour, the gravy had a such a sheen I could almost see my own reflection in it. It was deep, fruity and really made this dish a fabulous eating experience.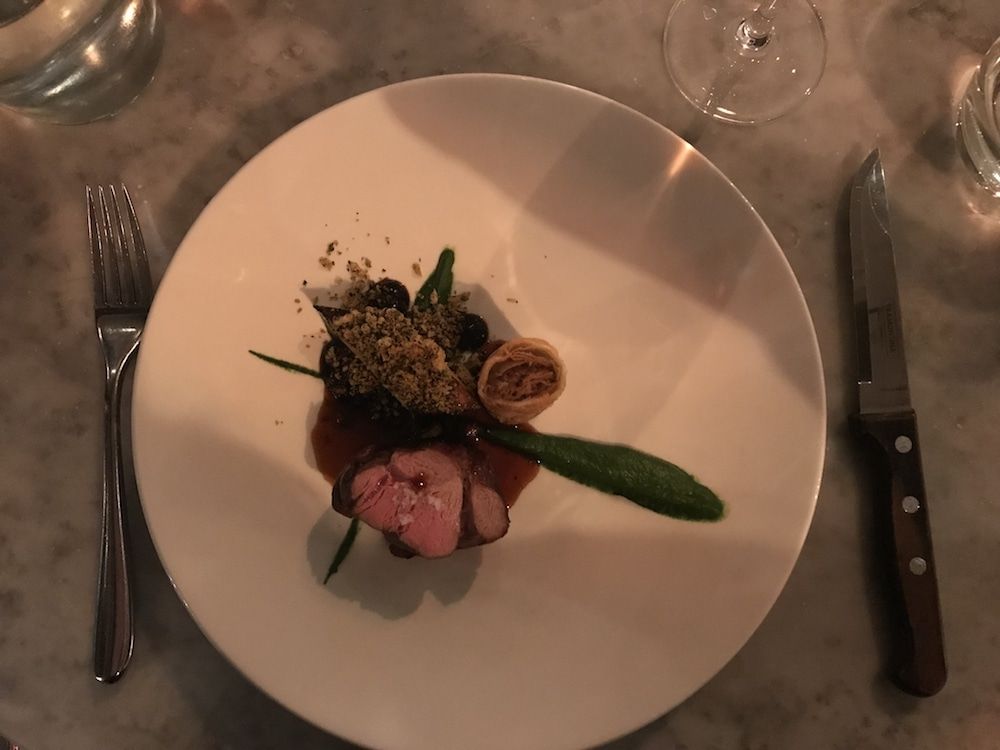 Mousse
To finish, a luxurious warm chocolate mousse accompanied by a homemade tonka bean ice cream and confit orange. A slightly better version of a childhood favourite of mine – Terry' Chocolate Orange. The mousse held its shape despite its temperature and the texture was light, airy and an impeccable fusion of tried and tested, pud lovers, dream ingredients.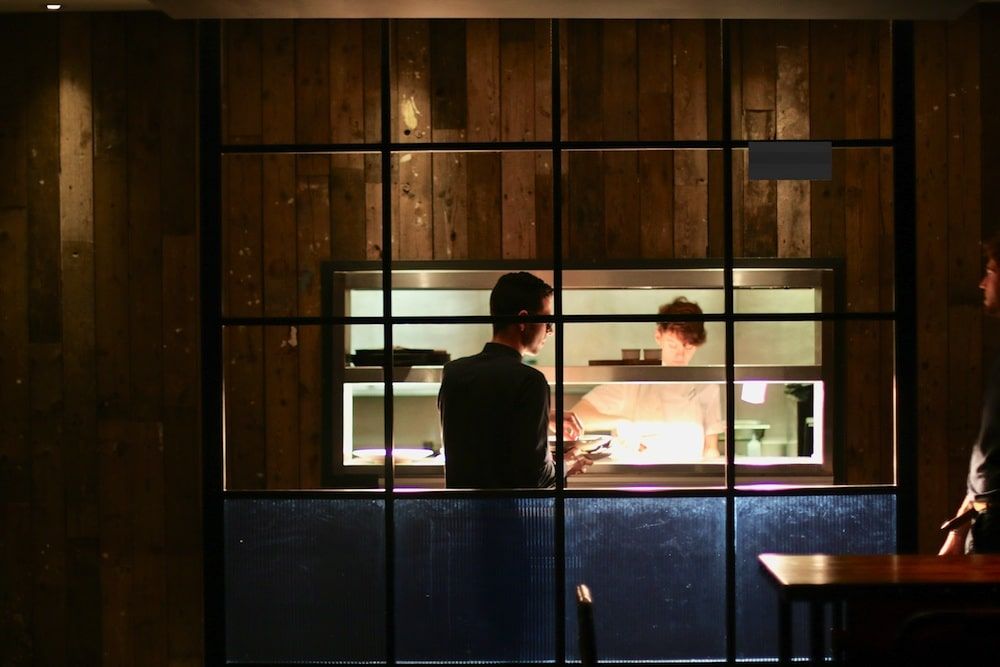 Nightcap
As we sit at the bar, ending our meal with a Negroni and an Old Fashioned, we talk about how this restaurant, given its location, could serve substandard food to guests more interested in the views than the food. However, what The Salt Room has managed to achieve is a menu that applauds its surroundings, staying true to Sussex, the sea and delivering 100% on flavour. That, my fellow foodie friends, is one of many very good reasons to visit this venue and why it will continue to be one of our cities most loved seafood restaurants.