Arcobaleno Brighton – 'there's no place like home' 
Arcobaleno (Italian for Rainbow) is a new Brighton restaurant, cocktail bar, entertainment venue and social hub in the heart of Kemptown. Taking over the former Old Bank Steakhouse, Arcobelano Brighton boasts a large, well-fortified Brighton bar, with booths and table seating where the stage is often the focus. Out the back is a secluded Brighton beer garden offering alfresco drinking and dining in the warmer months.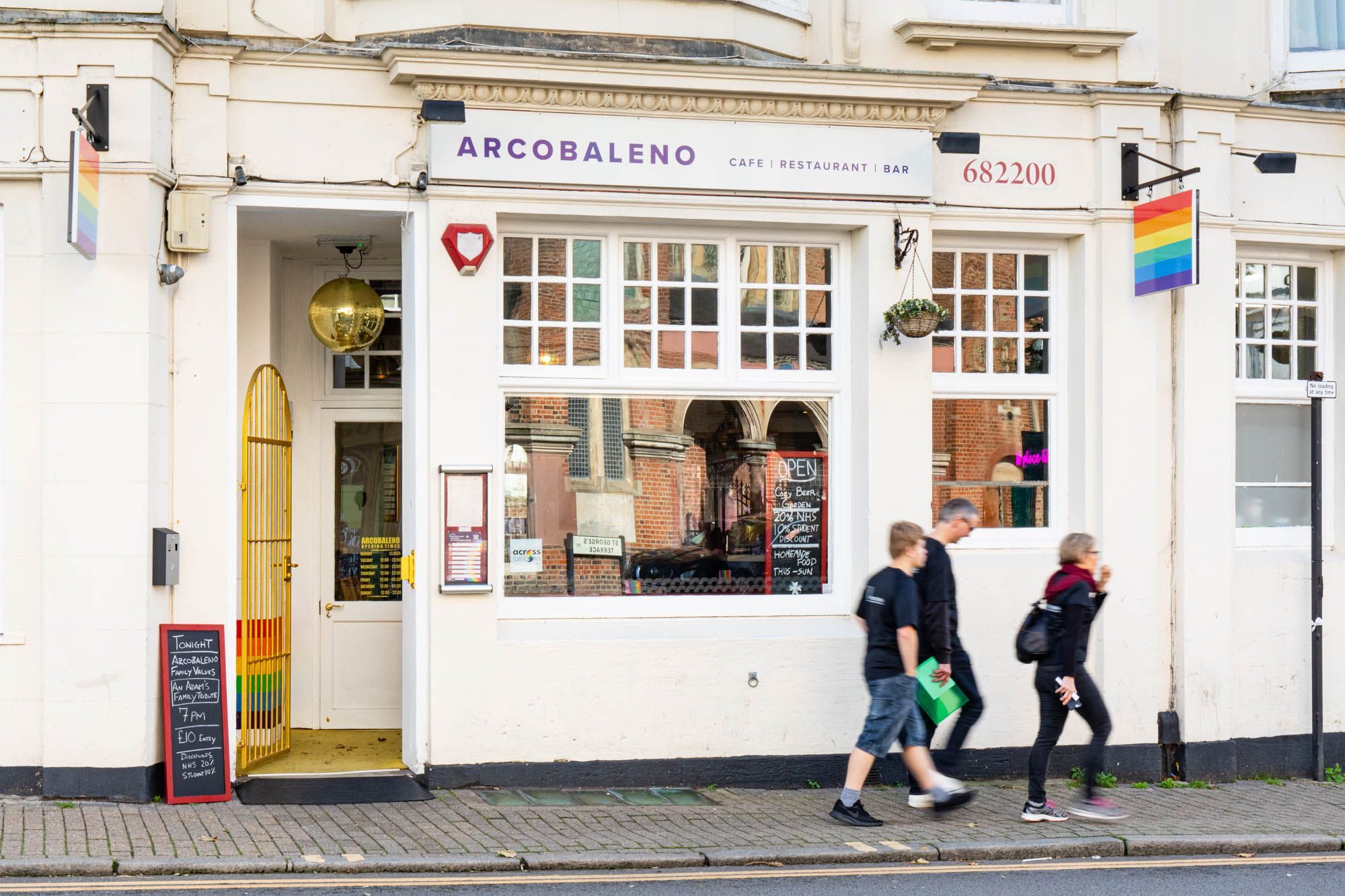 Arcobelano's ethos and history
In 2020, mother and son team, Luciana and Nick, founded a community outreach group called Across Rainbows. Its aim is to address the growing mental health crisis affecting the LGBTQ+ community. In 2022 they realised their dream of opening up Arcobaleno Brighton, a physical venue to bring together the LGBTQ+ community and their allies in a safe and welcoming space.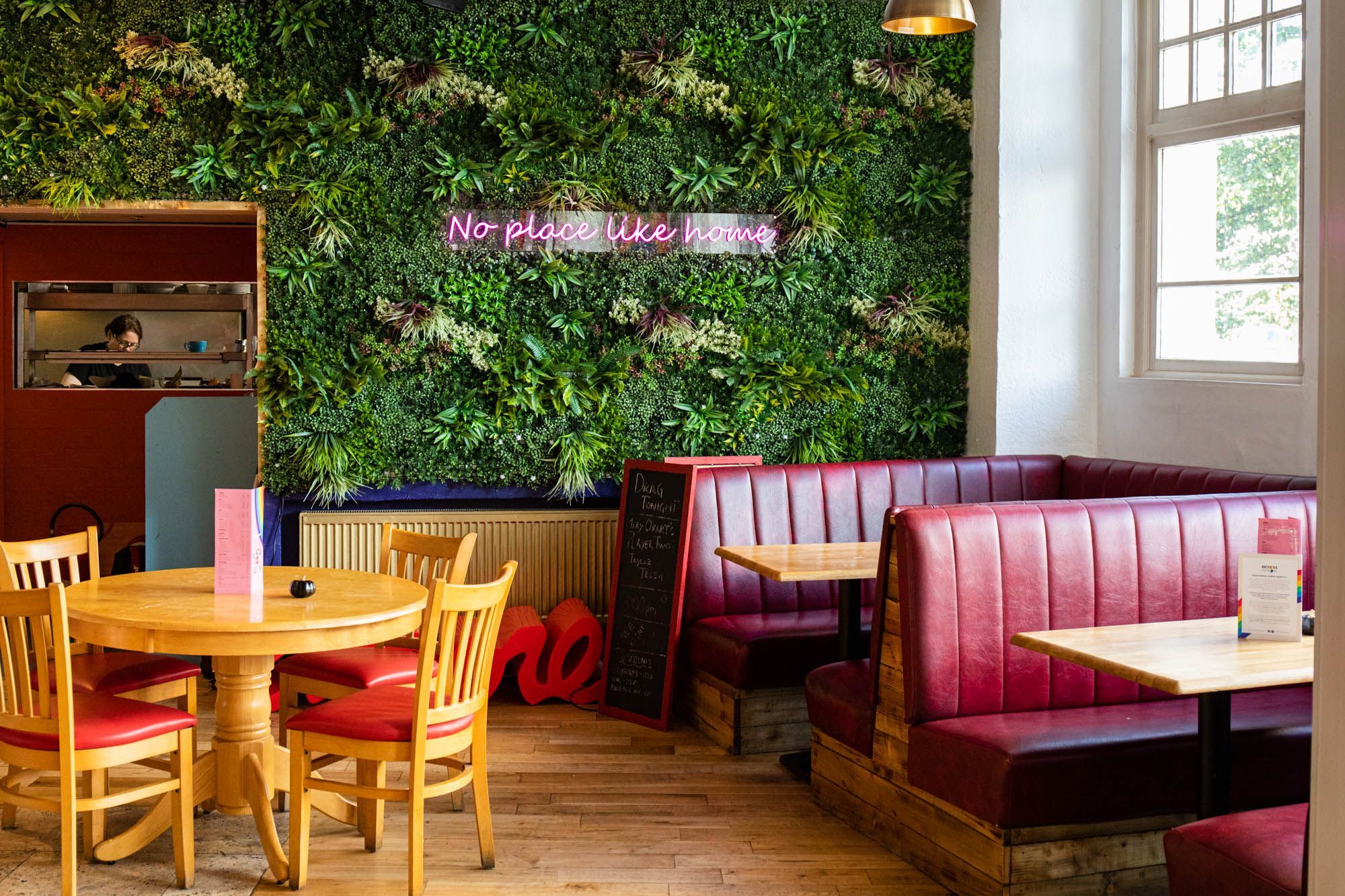 Brighton's only Maltese-led restaurant
In creating a menu, the team behind Arcobaleno Brighton wanted something that was homely and feel good while also healthy. They turned to their native Maltese cuisine as it contains many elements that are familiar while also offering something new to experience.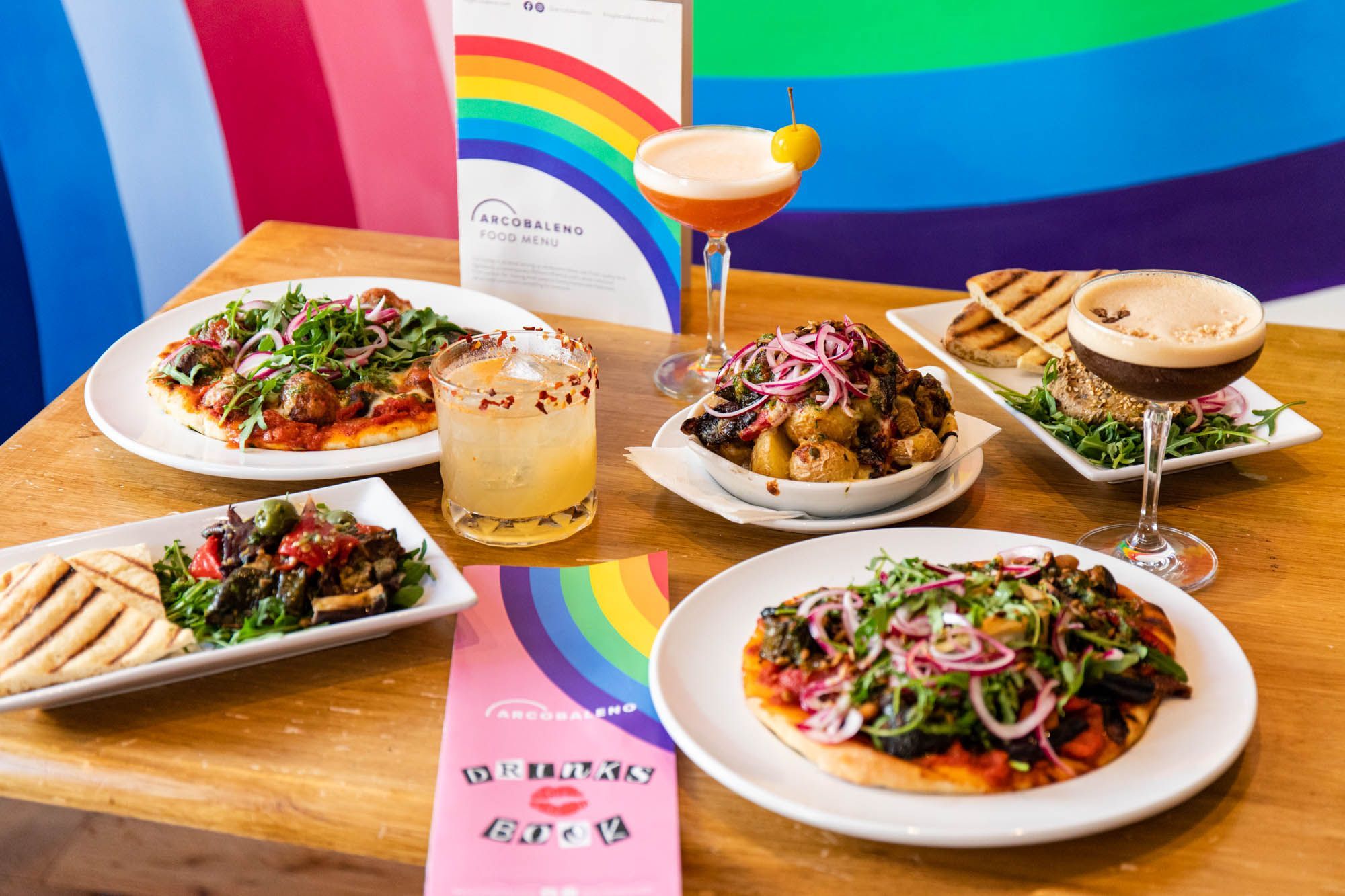 What's on the menu at Arcobaleno?
The food is centred around sharing, order flatbreads for the table and add dishes such as Kapunata (a hearty stew similar to ratatouille), and homemade meatballs in a rich tomato sauce and Timpana (a pasta pie served with pickles).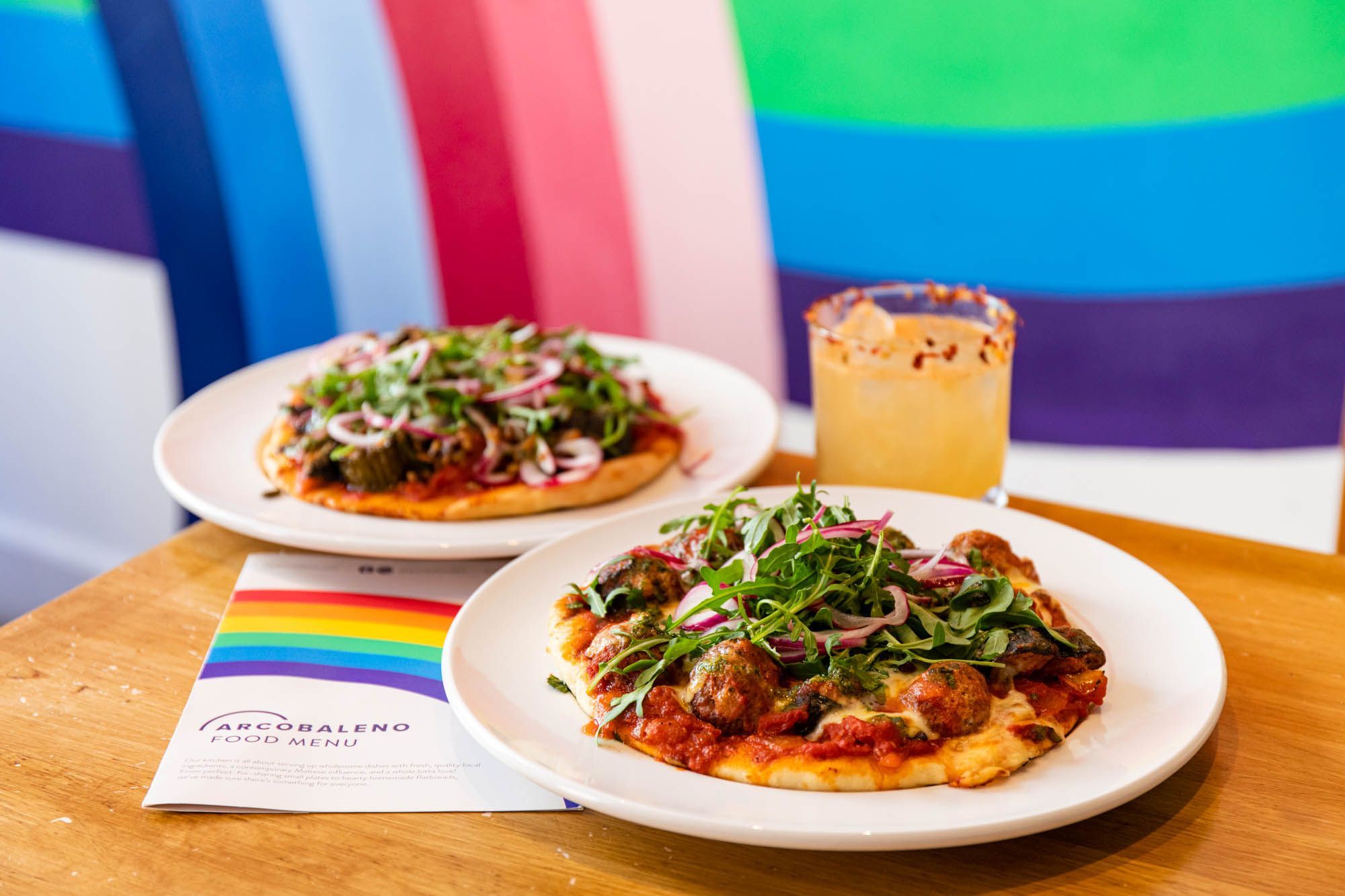 The loaded dishes are sautèed new potatoes served with a choice of comforting and satisfying toppings. Choose from slow cooked pork with a mescal smoked sauce of caramelised onions, roasted Med veg, or smashed beef meatballs in a smoky mezcal and chilli sauce. All with lashings of cheese fondue and perfectly paired with pickles. Pass the plates around and scoop up with those lovely fresh flatbreads.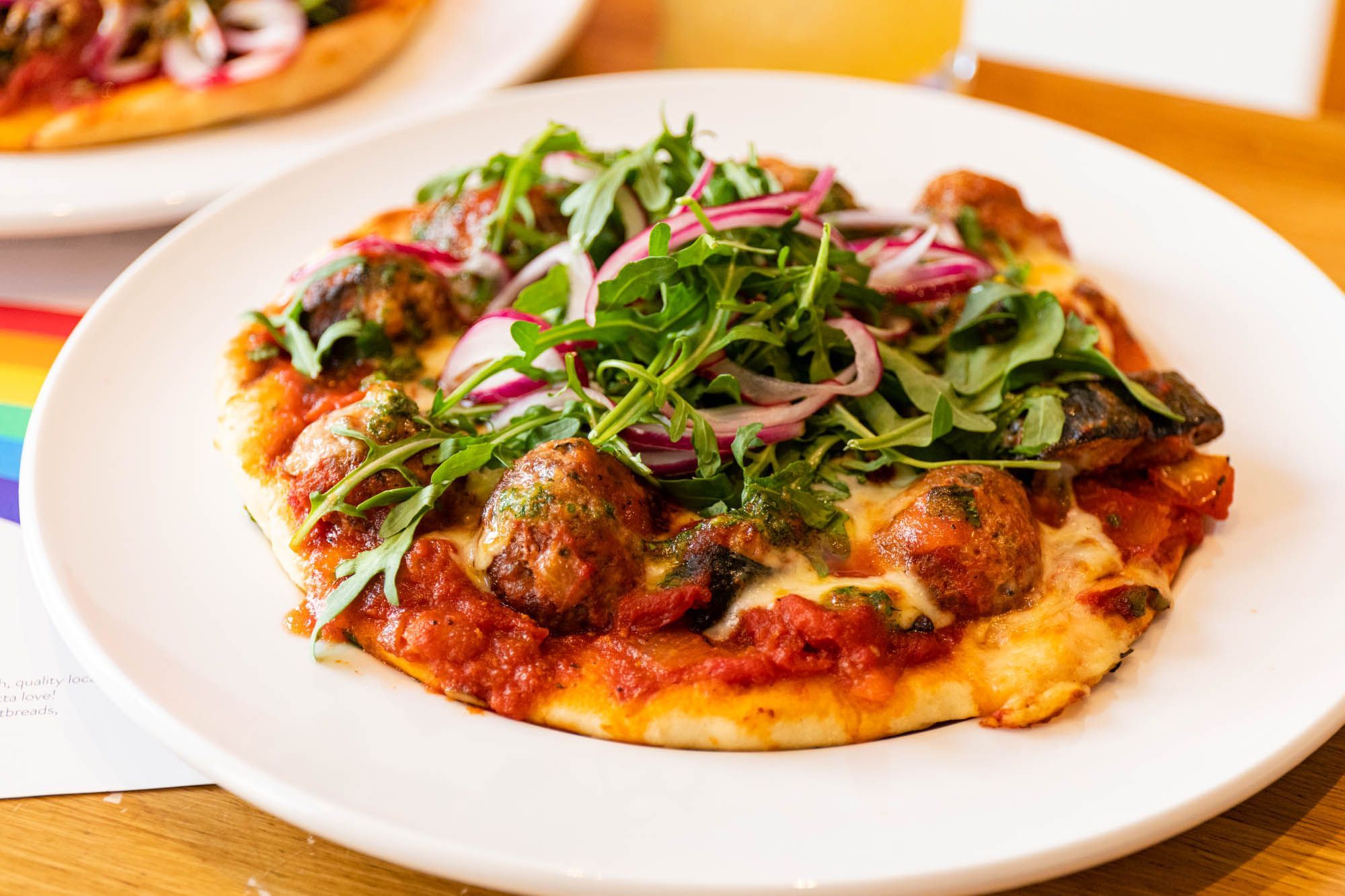 The filled flatbreads includes a Maltese classic all-day brunch, with Maltese pork sausage, bacon, sautèed potatoes and roasted vegetables served with two sunny side up fried eggs. It hits the spot if you're feeling the effects of the night before.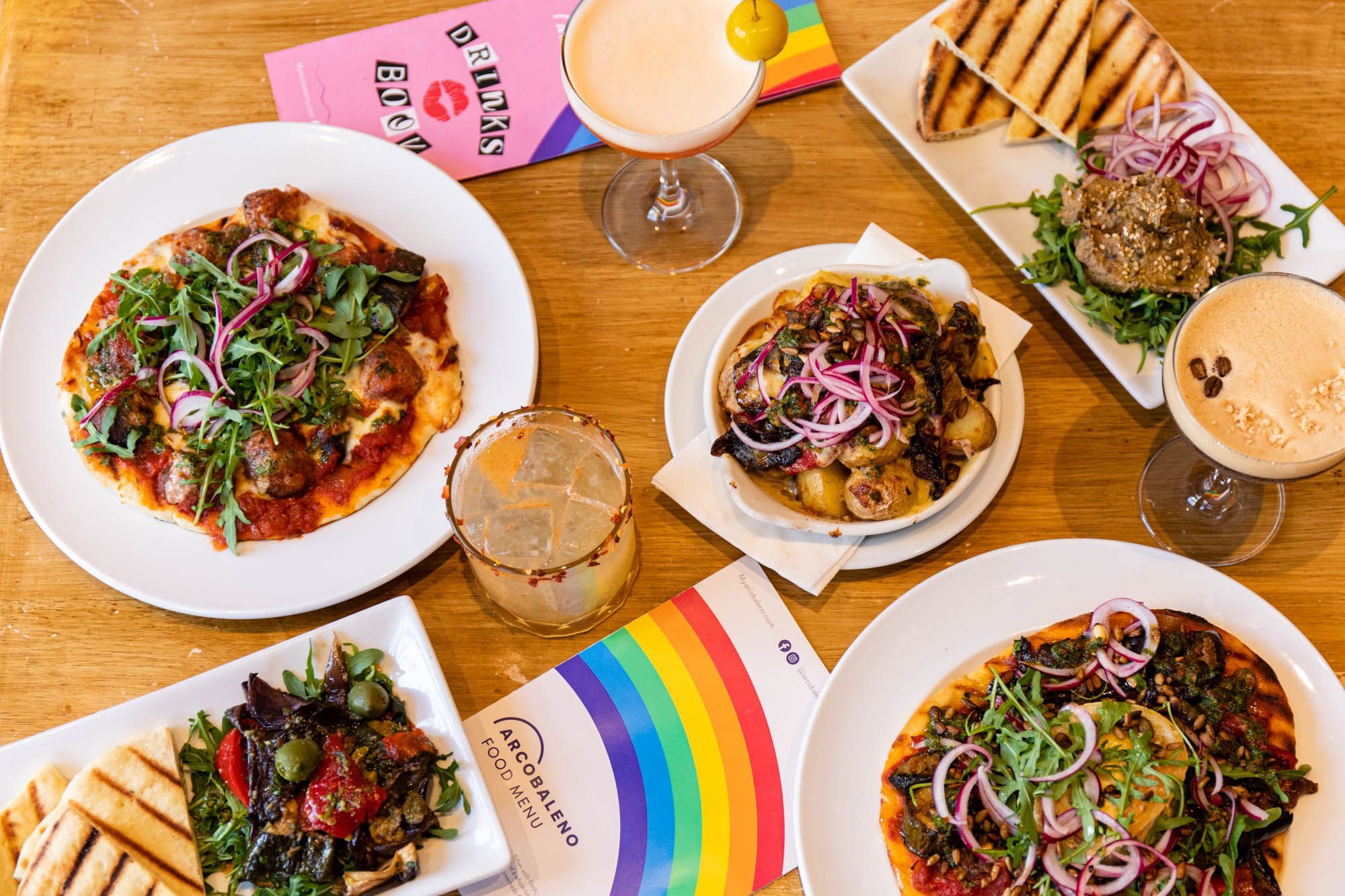 There are plenty of veggie and vegan options, including a loaded flatbread with cauliflower fritters, roast veg, a rich tomato sauce, toasted tamari seeds, pickles and green sauce. 
Arcobaleno also deliver an outstanding gold plated Sunday roast, find out what our blogger thought on his visit.
Signature cocktails
Cocktails are an important part of the Arcobaleno Brighton experience. You'll find a menu of signature cocktails which take on a pop culture theme and has fun with it, think Wizard of Oz themed cocktails, or the cult classic feel good movie Mean Girls. Cocktails are always talking points and Arcobaleno is all about getting people talking.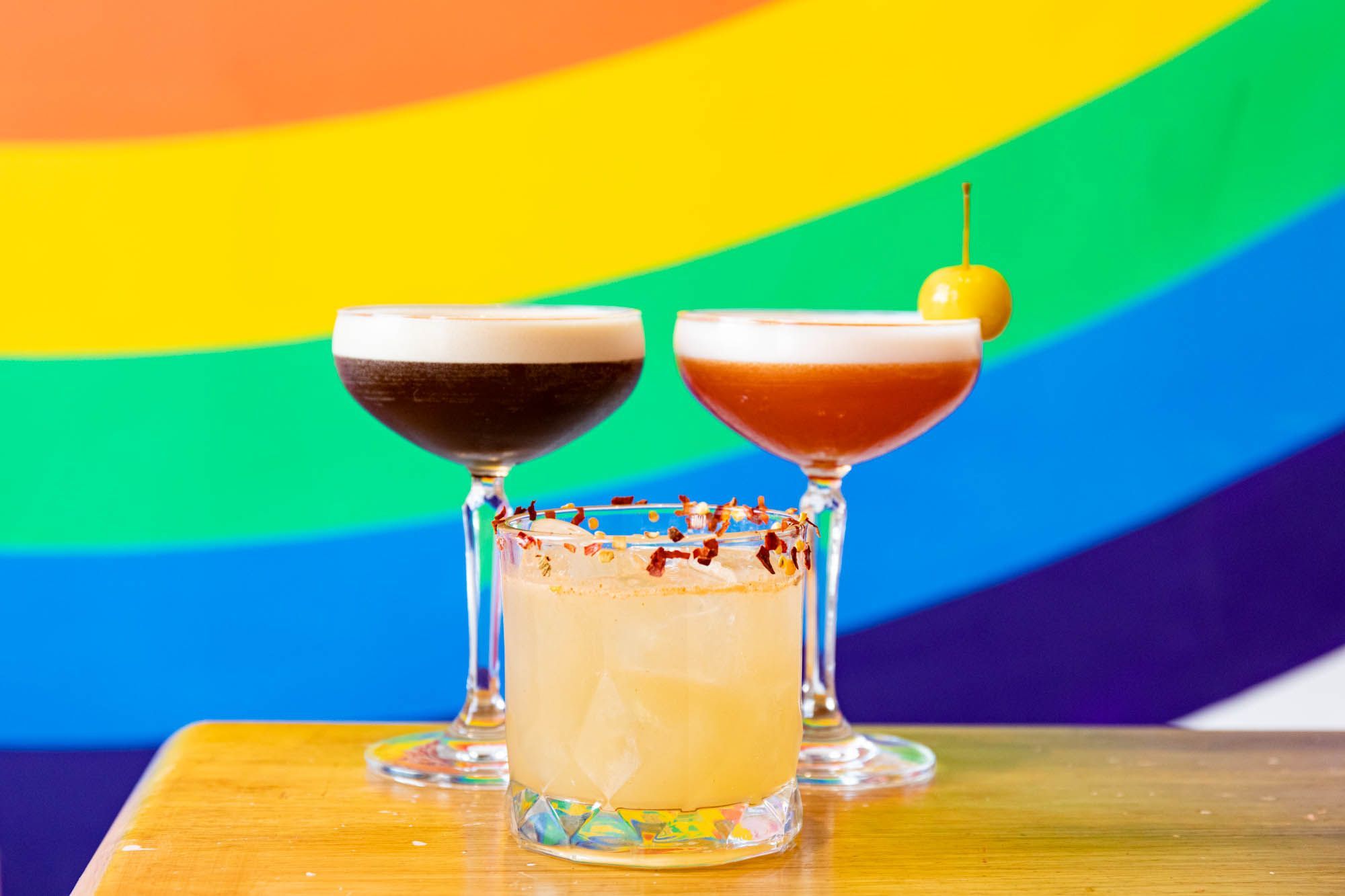 Their talented mixologists can serve you up classic cocktails if you prefer those, or almost every other beverage you could hope for in a well-stocked bar.
Entertainment at Arcobaleno
The stage is an important feature of the bar restaurant. Here you'll find a wealth of entertainment from local and emerging talent, giving the limelight to performers you might not find elsewhere on the Brighton scene. Expect drag shows, subversive comedy, live music, burlesque and quiz nights.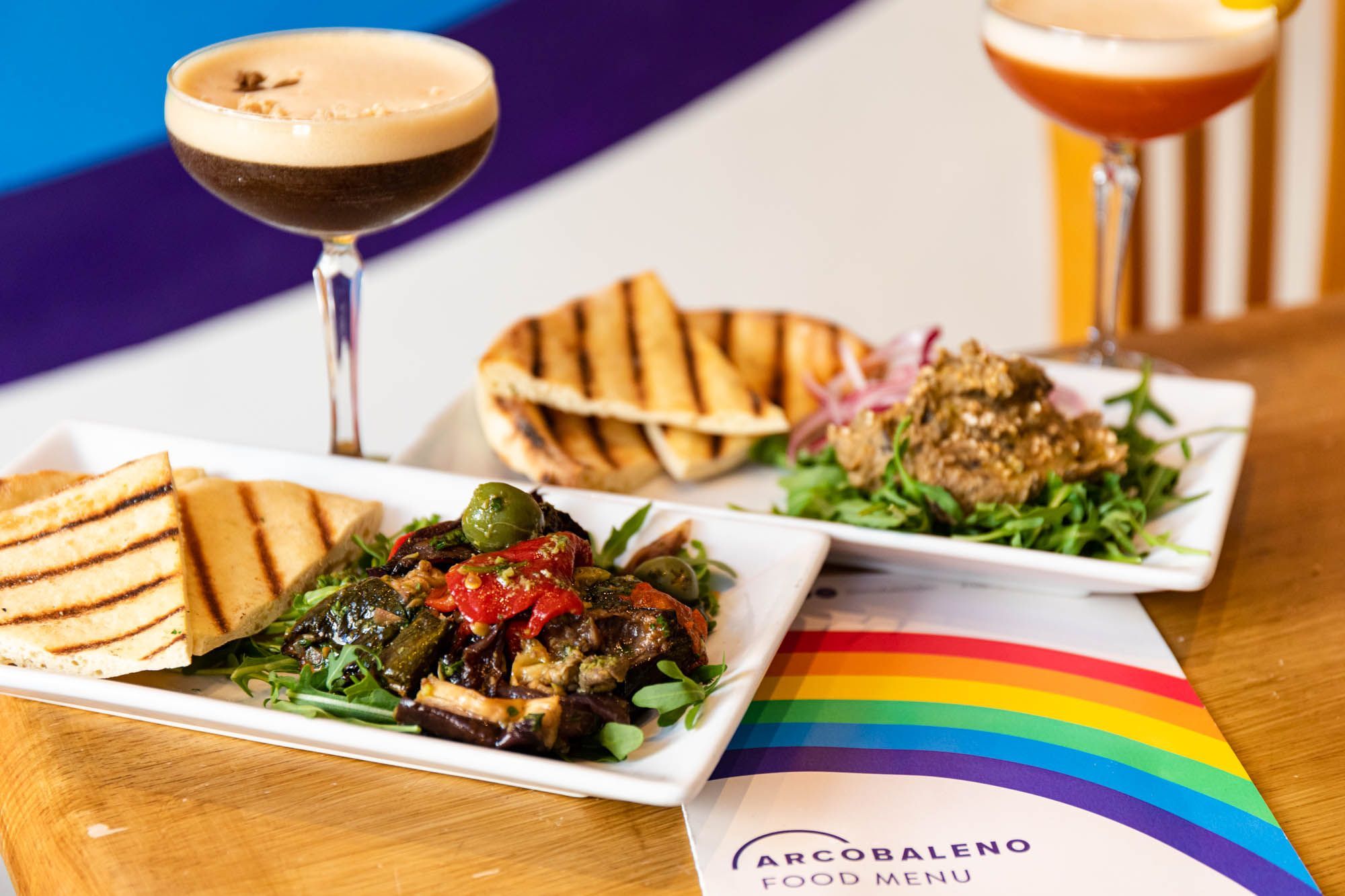 Post a Review
Be the first to review.