A local foodies Brighton Fringe food guide to the festival
Peruse our Fringe food guide for all of your culinary needs during the festival…
Brighton Fringe has finally arrived, and it's time to delve into the city's vibrant arts scene once again. With hundreds of events taking place across multiple venues, Brighton Fringe promises an unforgettable experience for all attendees. From jaw-dropping performances to immersive theatre, there's no shortage of entertainment options. And, of course, let's not forget about the fantastic food and drink spots that will keep you fuelled between shows.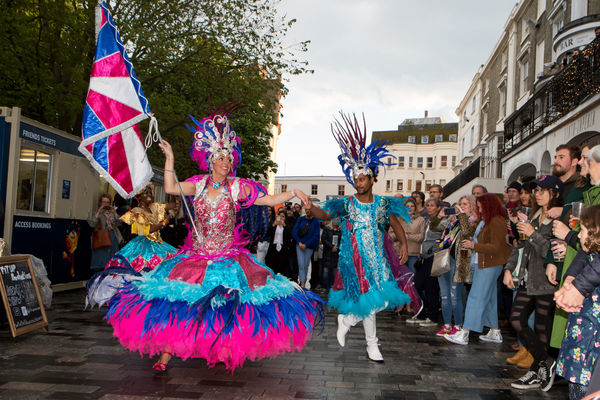 With so much to choose from, it's hard to know where to begin? Fear not! We've put together a Fringe food guide to some of the best foodie spots located near the theatre and event spaces you might visit during Brighton Fringe.
New Venture Theatre
Situated in the heart of Hove, New Venture Theatre in Bedford Place, is a Brighton Fringe landmark. If you find yourself hungry or in need of a drink, Hove Place is just a few streets away. They serve up delicious pub food and a great range of beverages.
One Church Brighton
One Church Brighton is an excellent venue located near North Laine. This year, they will host "Pertha – The Giant Sphere of Light," a mind bending light show that's sure to leave you in awe. A great spot for a pre or post-show meal is Tutto which serves authentic Italian cuisine. Or try White Cloud Coffee for some quick, delicious café classics.
Patcham Memorial Hall
For classic pub fare, look no further than The Ladies Mile. With traditional pub food and a cosy atmosphere, this Patcham-based pub is the perfect place to unwind after visiting the Memorial Hall or at the end of a long day of Brighton Fringe events.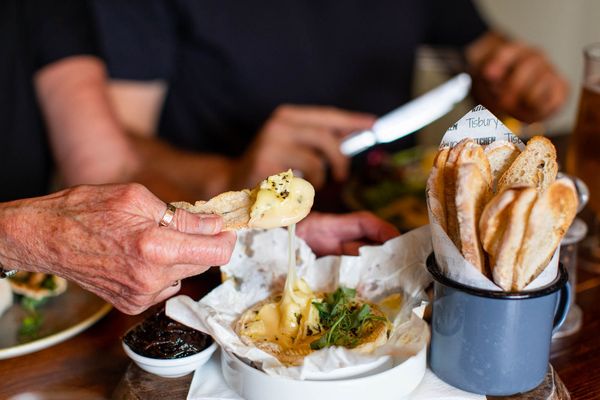 Revalueit Hub – FILTHY FRIDAYS
If you're looking for an upbeat and lively atmosphere, head to Revalueit Hub for "FILTHY FRIDAYS." This Old Steine venue promises unforgettable headline comedy acts, drinks, and fun. For pre-show bites, check out nearby Lucky Khao for Thai-style small plates or Bar Valentino for award-winning cocktails and speakeasy drinks.
All Saints Church
Located in Hove, All Saints Church is a must-visit Brighton Fringe venue. If you're a seafood lover, be sure to check out The Urchin, a nearby pub serving an innovative menu of locally caught seafood and house-brewed beer. For lovers ofItalian cuisine, try out Pesca and their outstanding Italian-inspired cocktails.
Brighton Little Theatre Co
Located in Regency Square, Brighton Little Theatre Co will host some outstanding theatre for this year's Fringe. After the show, why not treat yourself to craft cocktails and bar menu classics on the beautiful terrace of The Hilton Metropole Bar?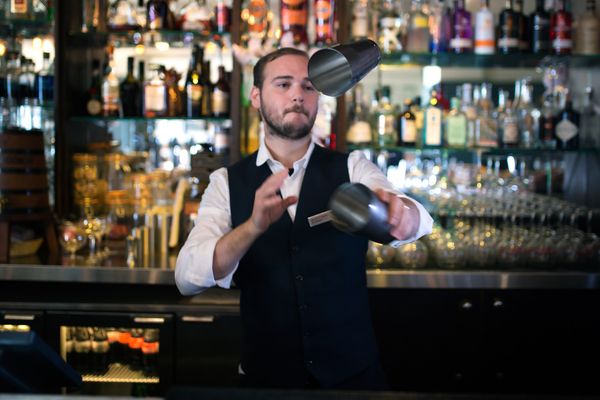 Wagner Hall & Fig Tree Garden
Located near the famous Brighton seafront, Wagner Hall and its Fig Tree Garden is the place to soak up the incredible harmonies of The Choir with No Name. Fill your ears with song then go hungry to The Salt Room. This sea-facing restaurant is just around the corner and serves some truly remarkable dishes. Alternatively head to The Grand for an afternoon tea treat on the beautifully decorated Victoria Terrace to enjoy The Grill for a hearty meal in epic grandeur.
Brighton Youth Centre (BYC)
If you're looking for more entertainment, head to Brighton Youth Centre in the Lanes for a range of comedy, theatre, and cabaret shows. When hunger strikes, hit Honest Burgers, or try Moshimo for some interactive, award-winning Japanese cuisine.
Brighton Toy and Model Museum
For a spot of culture, Brighton Toy and Model Museum in the North Laine area is a fascinating museum hosting shows for the family. Nearby Mange Tout offers French bistro charm and seriously good pastries perfect for little fingers. Moksha is another outstanding cafe with some of the most satisfying mid-day meals imaginable.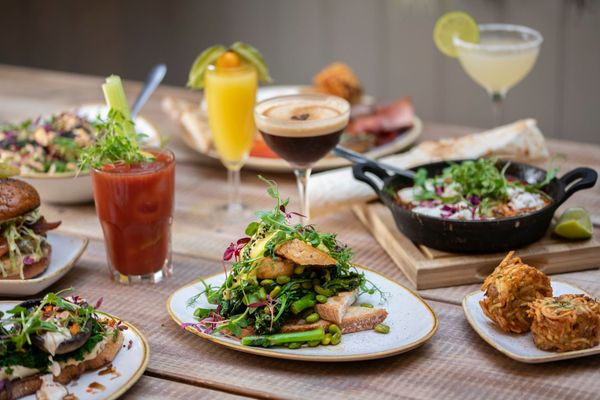 Conclave
If you're seeking an intimate experience, Conclave Brighton on Queens Road offers a cosy setting just a short distance from Lavash on North Street, where you can enjoy delicious Turkish cuisine. Otherwise, don't hesitate to head down to The Dorset for traditional pub fare and beer.
The Friends' Meeting House
The Friends' Meeting House, located near BRAVO's #1Best Restaurant is a great spot to catch a variety of entertainment. Don't miss the chance to sample Burnt Orange's acclaimed dishes after the show, and then head to The Cricketers, Brighton's oldest pub, for a great selection of beers and a lively atmosphere. If you're looking for tasty nibbles, try Unami Nation at The Mesmerist.
The Old Market
When you visit The Old Market, Brighton's legendary theatre, make sure to pre-book at Little Fish Market for an outstanding culinary experience. Head to Gung-ho for irresistible, sustainable cocktails.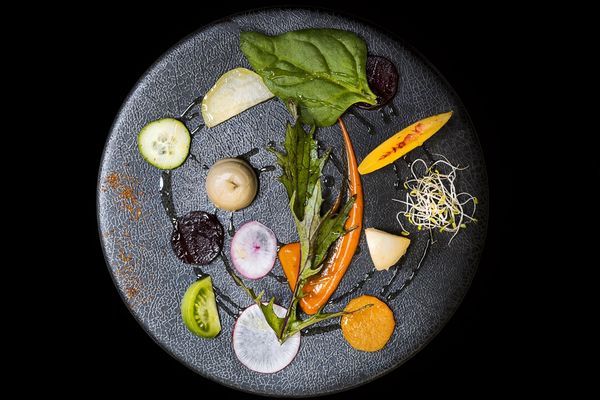 The Rose Hill
The Rose Hill serves up great drinks and superb Fringe entertainment, but if you're feeling hungry then Kitgum offers delicious East African and Gujarati dishes in minimalist-chic surroundings. After a late show, indulge in tasty chicken and naughty sauces at Lost Boys Land.
Fishing Museum Loft in The Old Net Room
Ohso, located near the Fishing Museum Loft in The Old Net Room, is a great place to enjoy sea views and classic pub fare. Go to Shelter Hall for your choice of dishes from their epic seven-kitchen food hall.
Ironworks Studios
Ironworks Studios hosts fabulous comedy shows. Start your evening with drinks at Brighton Cocktail Company in Seven Dials. If you're feeling indulgent, Meatliquor has some of the best burgers and boozy drinks in town.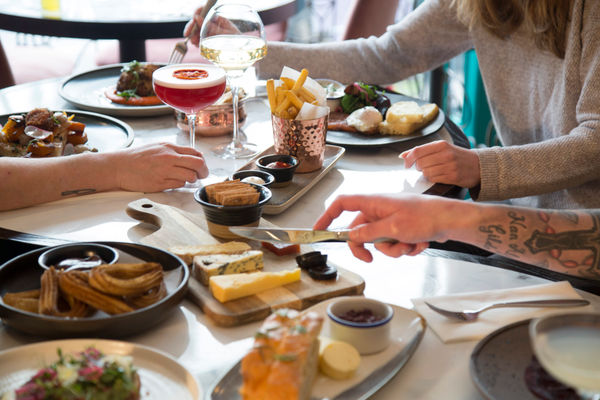 The Rotunda Theatre
At The Rotunda Theatre in Regency Square Hove, enjoy theatre, comedy, circus, and nightlife. After the show, sip on Vin at Paris Wine Bar, dine lavishly at Third Avenue, or party late at their night club.
Groundswell
Finally, Groundswell in St Peter's Square South will host a large-scale immersive installation. After enjoying the experience, dine by the fountain at the Coppa Club or share small plates and recaffeinate at Post House. For a truly unforgettable experience, indulge yourself with  vegetarian fine dining at Terre a Terre.
So much to see and eat with our Fringe food guide
With so much to see and do at Brighton Fringe, make sure to check out these amazing food and drink options from our Fringe food guide to keep your energy levels high while exploring everything this vibrant city has to offer!