It's that time of year again
Striking the balance between work and play in Brighton can be tricky. Too much in one direction and you'll soon burn out, too much in the other and you're asking what's the point?
As a hardened non-native Brighton resident who's crossed the three year 'burn out' average by some margin, May is always a month that feels a bit like new year's eve revisited.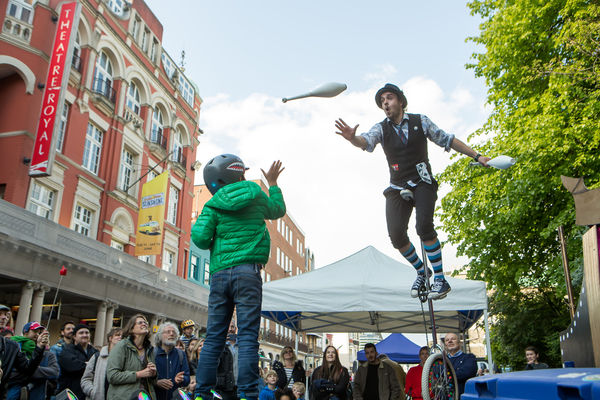 Every year at the start of May, I resolve not to take this fantastic city for granted. To get my dose of temporary outdoor festival vibes that are handily pitched on my doorstep (I'm no good at camping anymore and I do need a hot shower in the morning). To recharge my art batteries at the really interesting looking Open Houses (and not just the ones that I know do good vegan cake). To feed my latent culture vulture on some thought-provoking theatre (but be home in time for Masterchef).
Then I bend down to tie my shoelaces and when I get up again it's June.
All work and no play makes Johnny a dull boy
We're all increasingly busy and leisure time feels hard to grab sometimes. I'm definitely guilty of forgetting that several snippets of fun can add up to an adventure. In a recent post, our blogger Amanda, took the Brighton Regency Routemaster afternoon tea tour. She described it as "holiday time, if only for 90 minutes". I liked that.
Popping out for a midweek express lunch, or taking my laptop to a coffee shop for a morning with some other work from homers are easy ways to make the monotony of the week, well, less monotonous.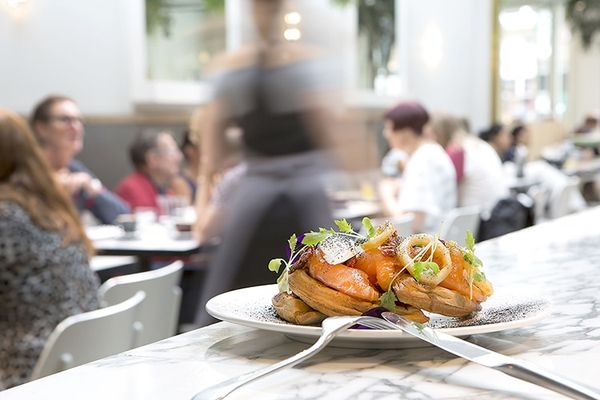 Going out doesn't have to mean 'going all out'
With the festivals filling the streets, independent venues and green spaces with a hive of entertainment and activity it's very easy to achieve a lot in a small amount of time – fun wise. For every theatre there's a nearby bar in Brighton for a post-performance critique. And plenty of restaurants offer mid-week deals on early meals that are perfect for filling up before a matinee.
The combined May festivities mean making an afternoon, evening or weekend into a cultural event can be as extravagant or budgeted as you want.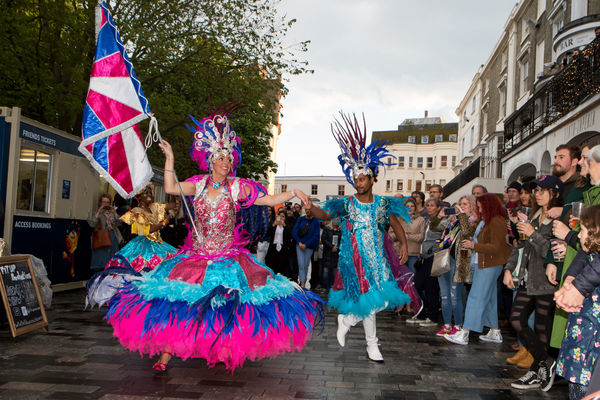 Fringe society
Brighton Fringe Festival is England's largest arts festival, it's also a registered charity with no regular funding, which is why I'm going to become a Friend of Brighton Fringe this year. Food and writing is half of my vocational passion, art is the other, by becoming a Friend of Brighton Fringe I'll be supporting the local arts.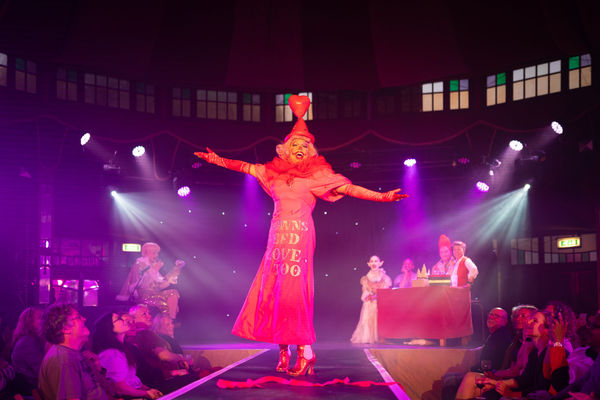 It's also a good incentive to do more, since membership includes perks like priority booking and 2-for-1 tickets. And again re-uniting my two loves, art and food, there are discounts at great restaurants including Terre a Terre, Red Roaster and Cyan (The Grand), discounts at local bars and keeping my spirits (cabinet) up, with a discount from BRAVO best local sponsor, Brighton Gin.
So, this year I'm making sure I take advantage of everything that's happening in and around the May festival. And to be sure I won't miss it, I've invested in slip-on shoes.
> Read our foodie guide to the Brighton Festivals