On the corner of Hove's animated Church Road and Medina Villas sits the youngest of the litter by Cafe Coho – this is Cafe Coho, Hove. The bustling Ship Street site is known for being one of the original espresso bars in Brighton, with brunch fiends and the freelance crowd overflowing from its doors even on the coldest of days.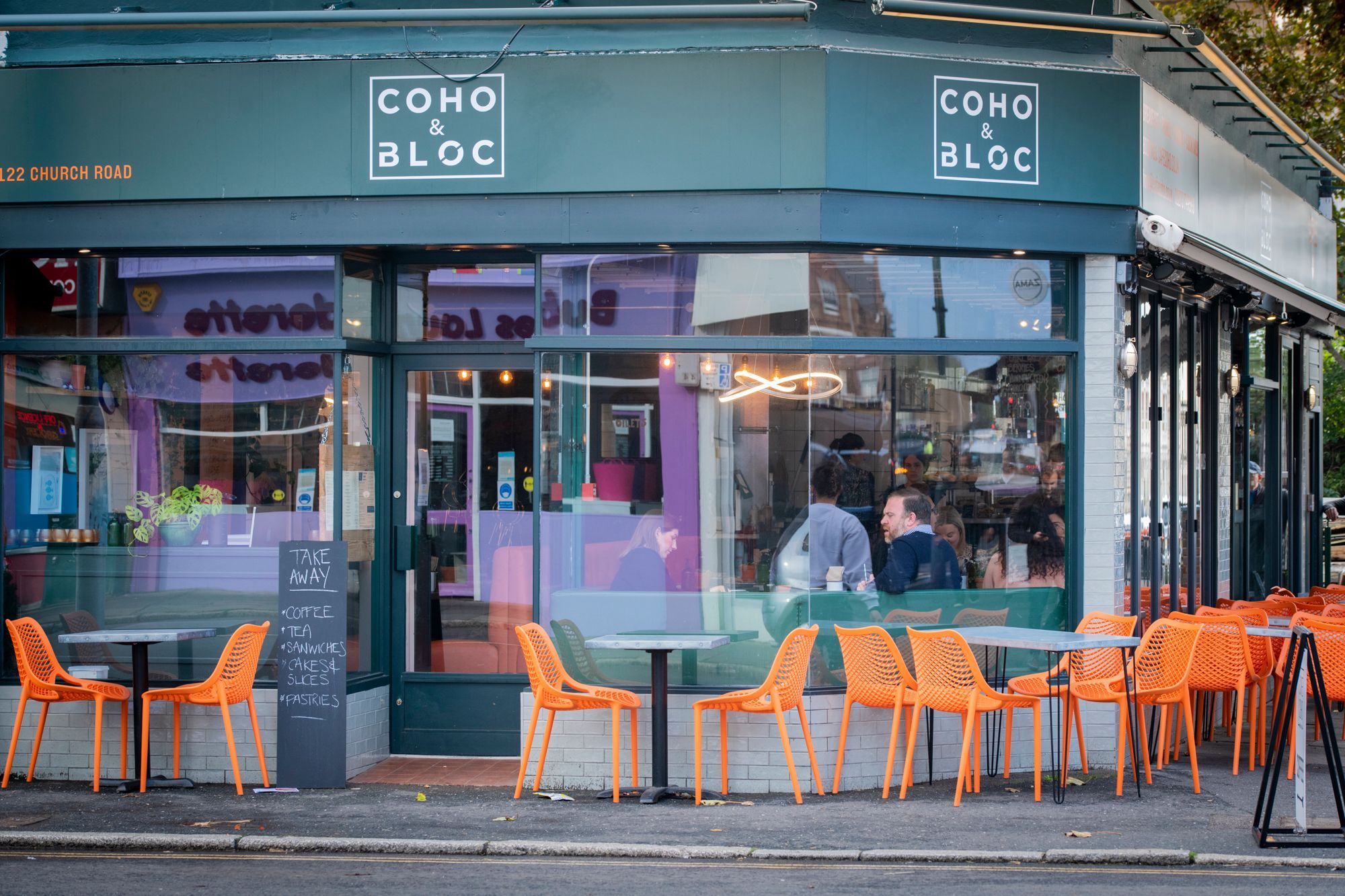 Since opening in July 2021, Cafe Coho Hove has established itself amongst a more genteel crowd; a crowd well-accustomed to brunching and a mid-week wine or two. This is exactly what sets it apart from its older sibling – pop along to Hove and find a similar dining menu to Ship Street, but with the addition of selected European wines and all the more dangerous hand-crafted cocktails, so you can comfortably dine with a tipple in hand. It didn't feel right to indulge on a Tuesday afternoon, however, the Coho Hove Bottomless Brunch menu is something I'll definitely be back for.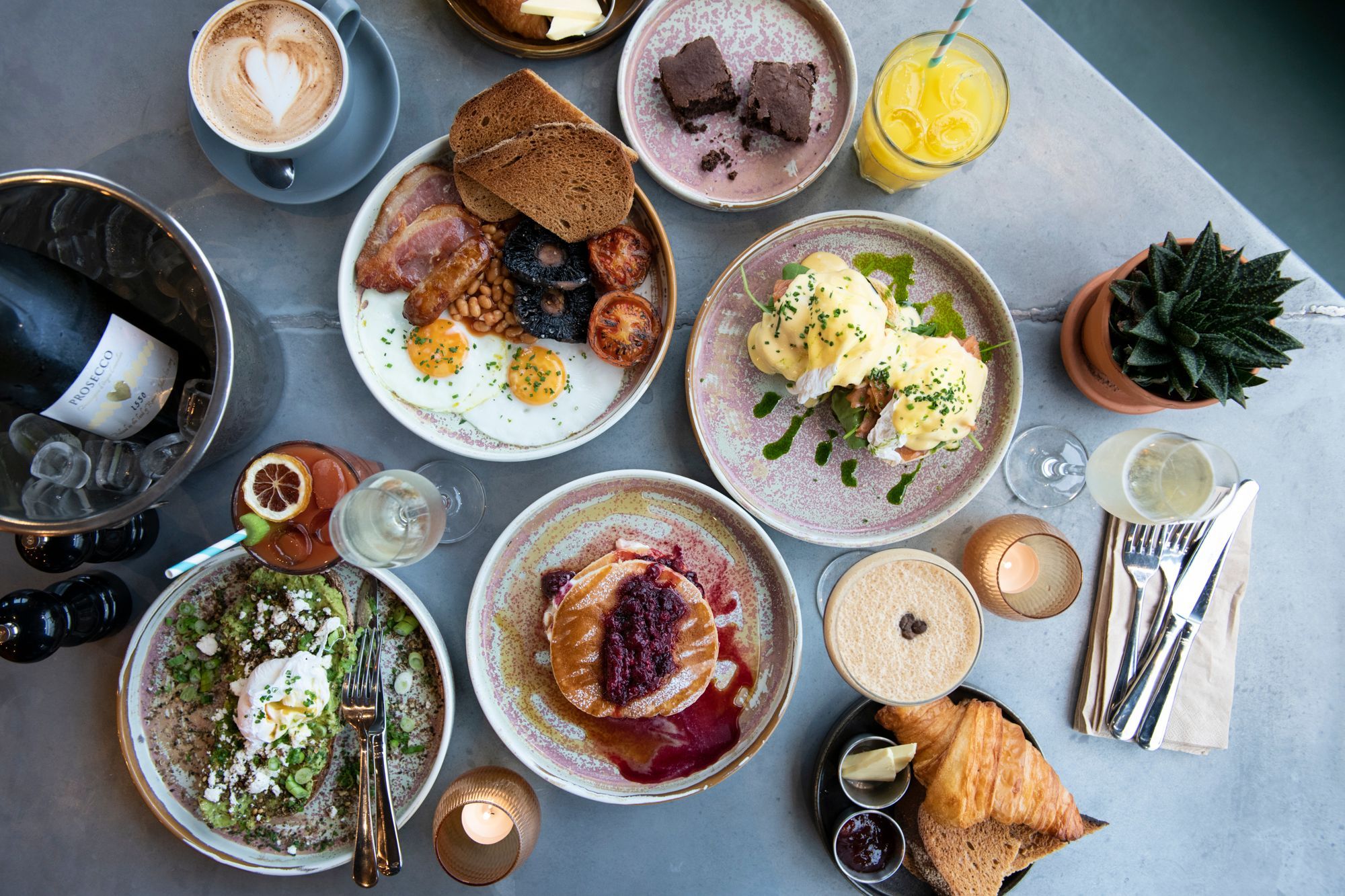 The thing that struck me is its value for money; for just £35 on a weekday* you get a pastry and a cocktail on arrival (espresso martini's yaaas), a dish from the extensive brunch menu and bottomless prosecco for the full 90 minutes from when you arrive. Given that both of us were heading back to work afterwards, a regular brunch was in order and the need for coffee was high!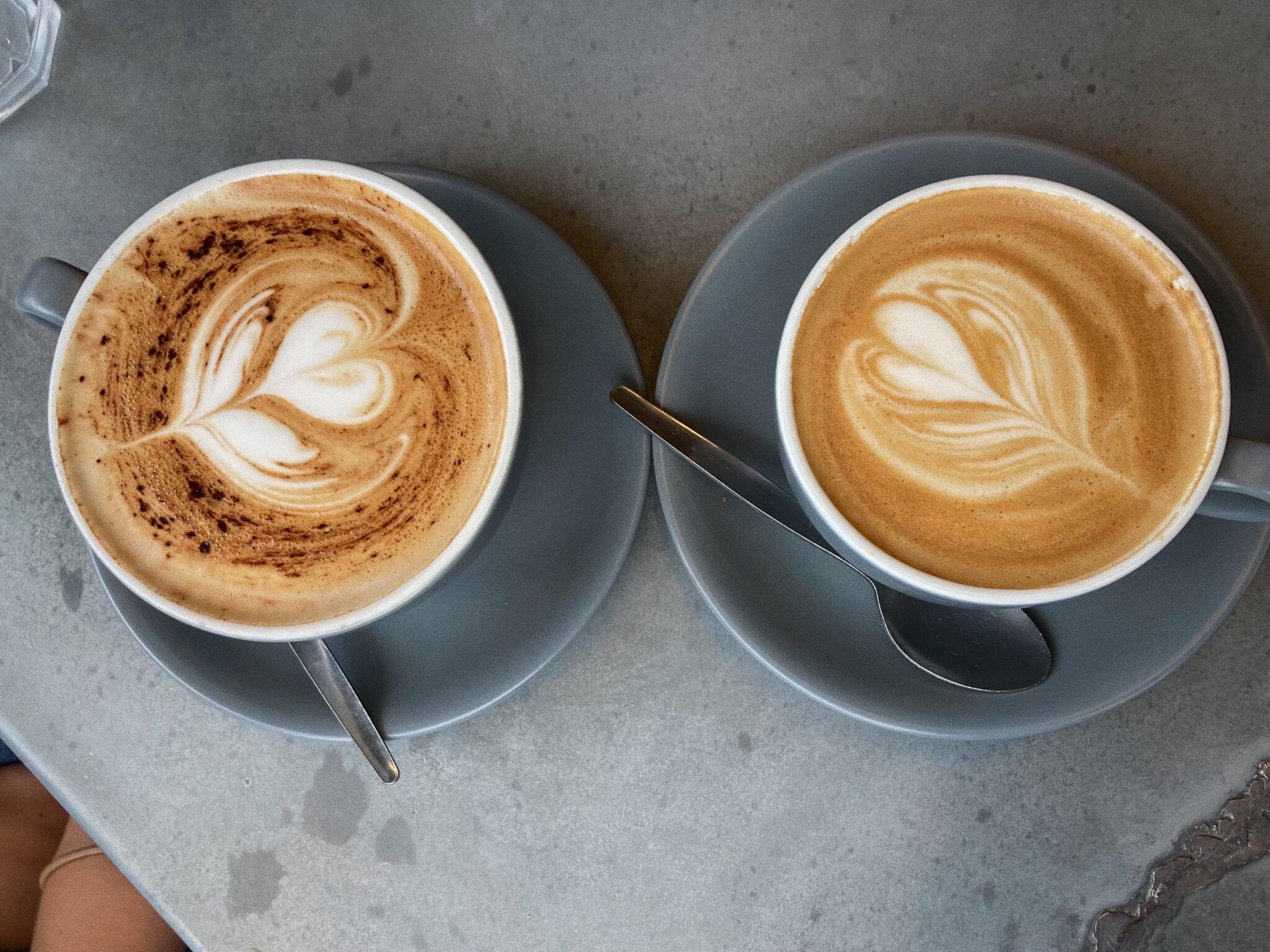 As mentioned the coffee is well-acclaimed at Coho Ship Street, and thankfully this standard hasn't faltered since the opening of the Hove site. Both the oat flat white and regular latte were nicely presented with equally well-steamed milk which blended with the espresso and didn't taste burnt in any way.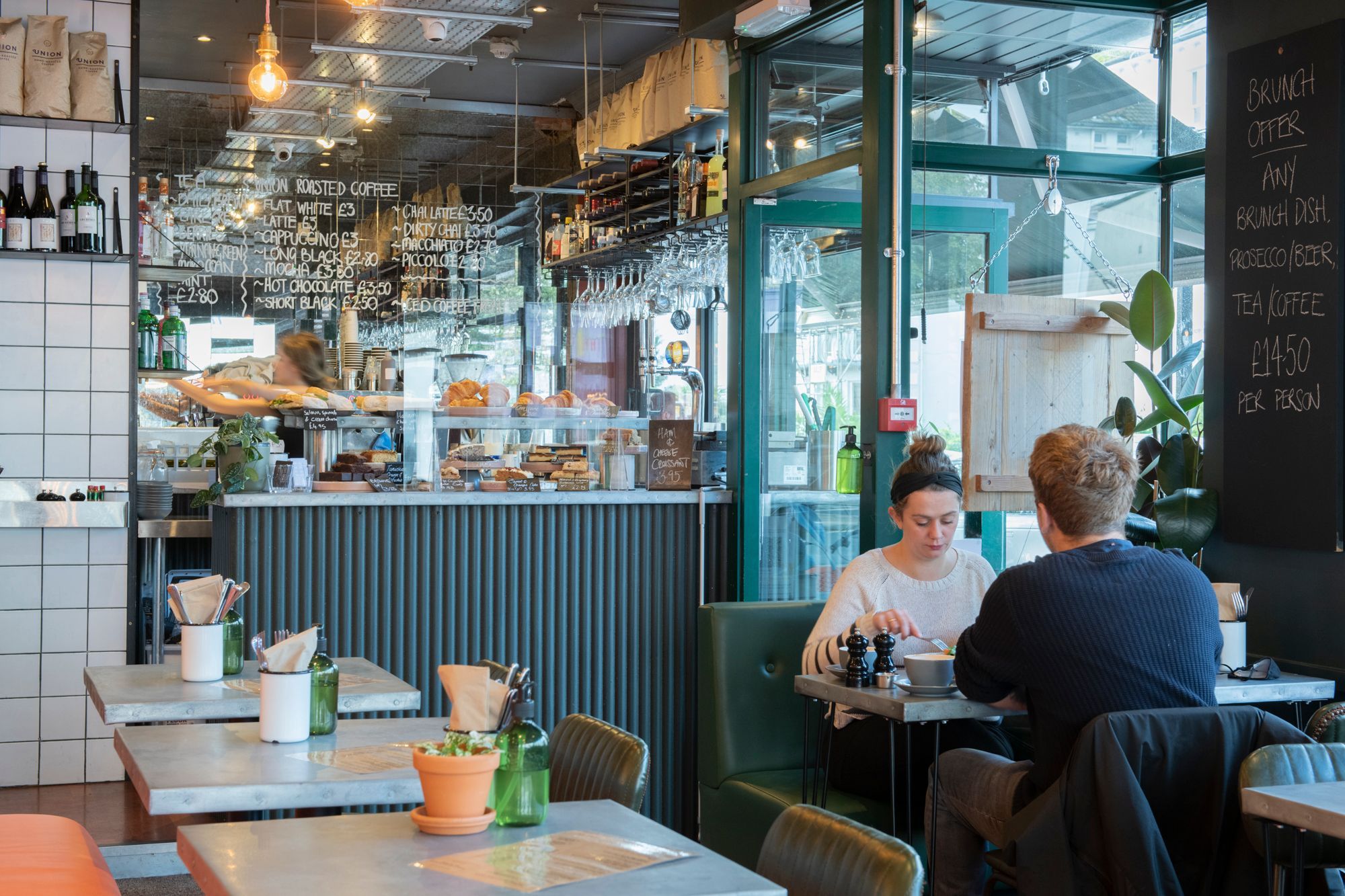 The brunch menu consisted of all the usual suspects plus more. I was particularly drawn to the Sweetcorn Stack which was inconspicuously underlined – could this be because it's a limited edition? A well-loved dish? A dish to avoid? (Assuming not, of course). Upon finding the Coho Signature French Toast was also underlined in this way, I assumed the fritters were perhaps its savoury counterpart and therefore these were a non-negotiable to try! We also ordered the classic Salmon Benedict – because you can't go wrong with indulgent, buttery hollandaise.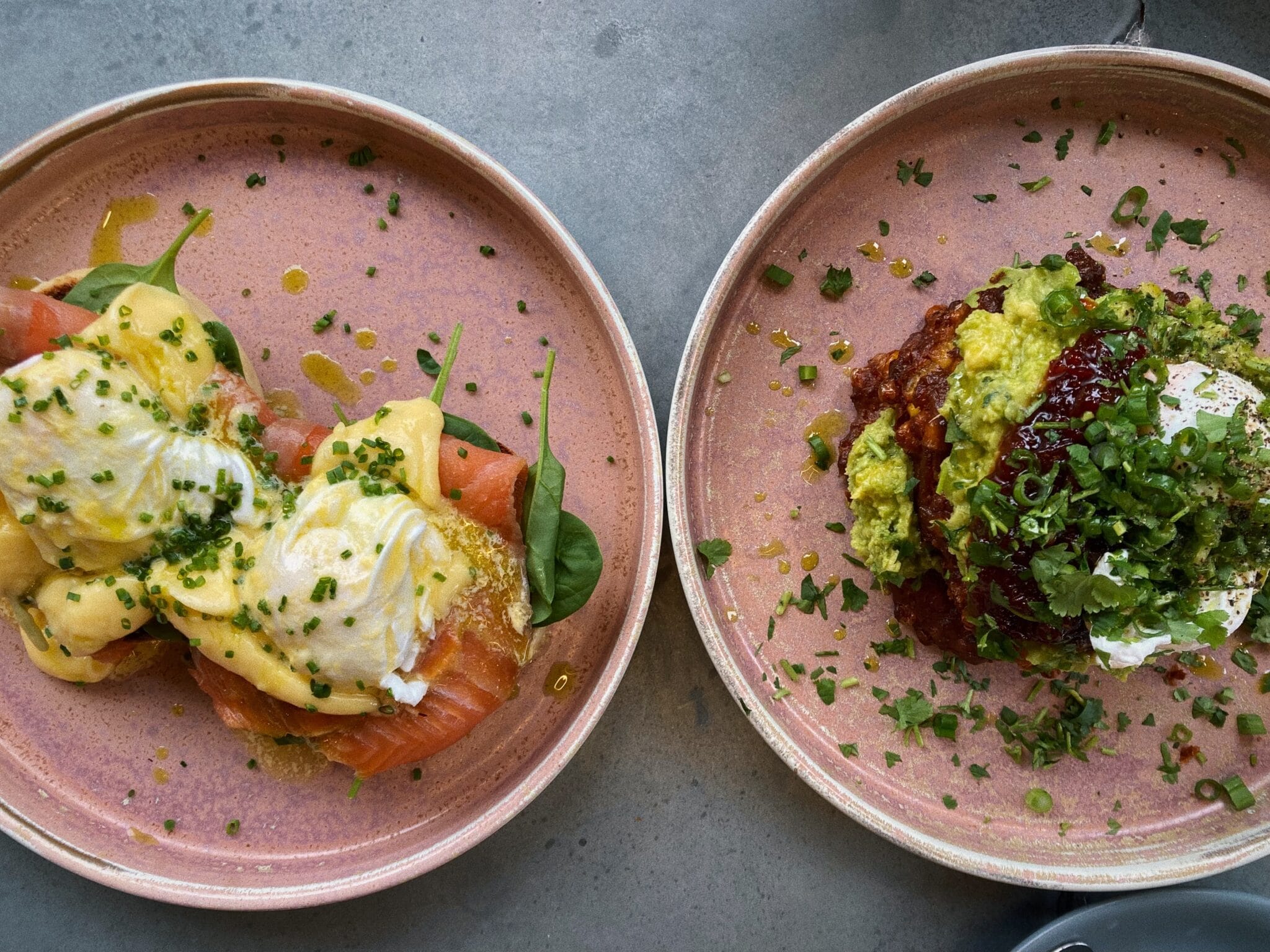 Our food arrived promptly where I was then faced with a stack of what can aptly be described as the leaning tower of fritters. Each block was cemented with lashings of smashed avocado, a sweet, chilli jam, lots of spring onion and a runny poached egg proudly perched on top.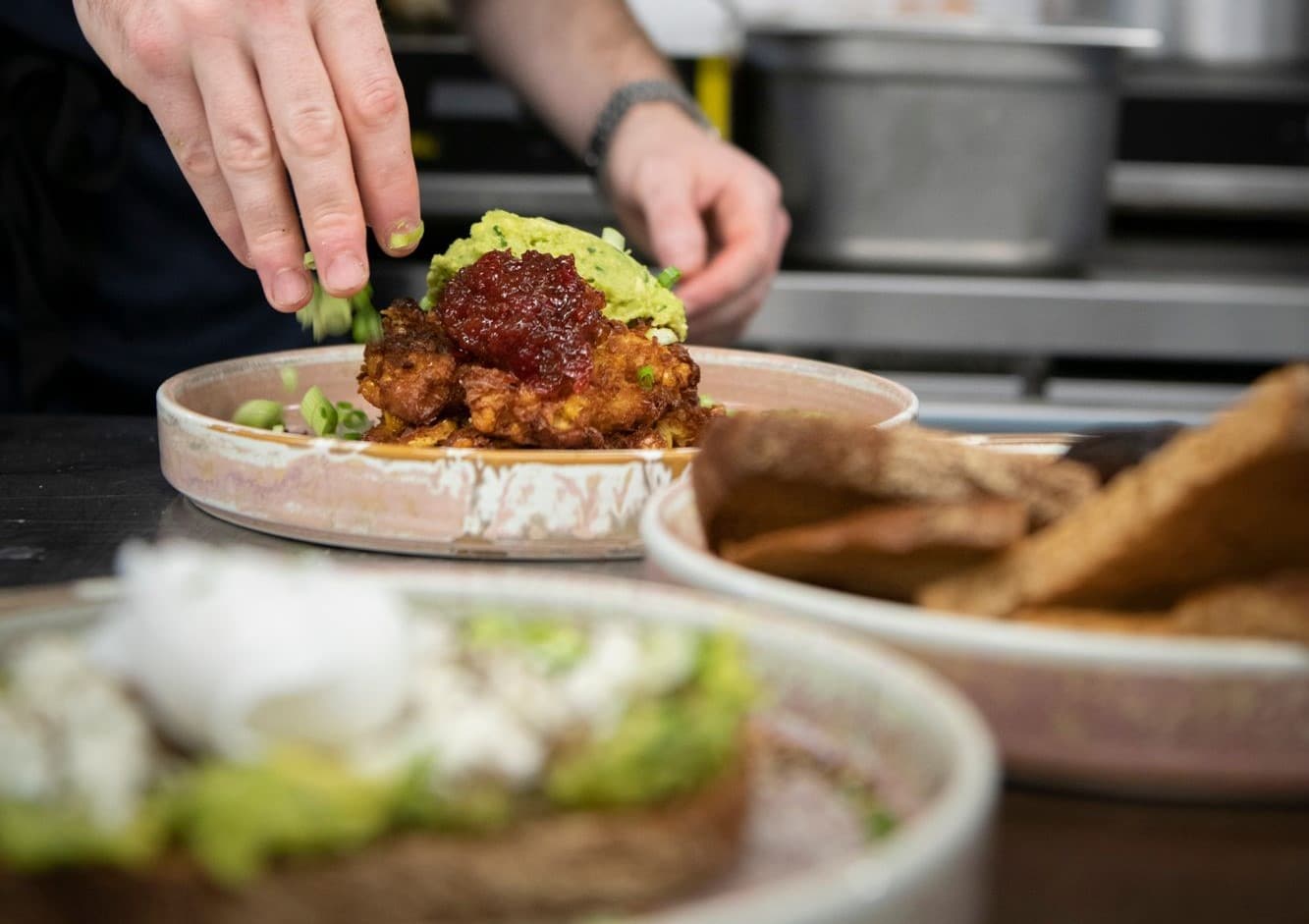 The fritters themselves were like golden cylinders of glorious crispiness; dense and doughy on the inside and crunchy around the edges.
I don't want to say the plate was enormous a) because this can seem off-putting and b) because it wasn't of a size I'd admit defeat… however it was very big indeed and you should order this if you have quite the appetite! For the Benedict, the poached eggs were equally well-cooked so that their yolks beautifully dripped off the side with their apricot hue as you cut into them.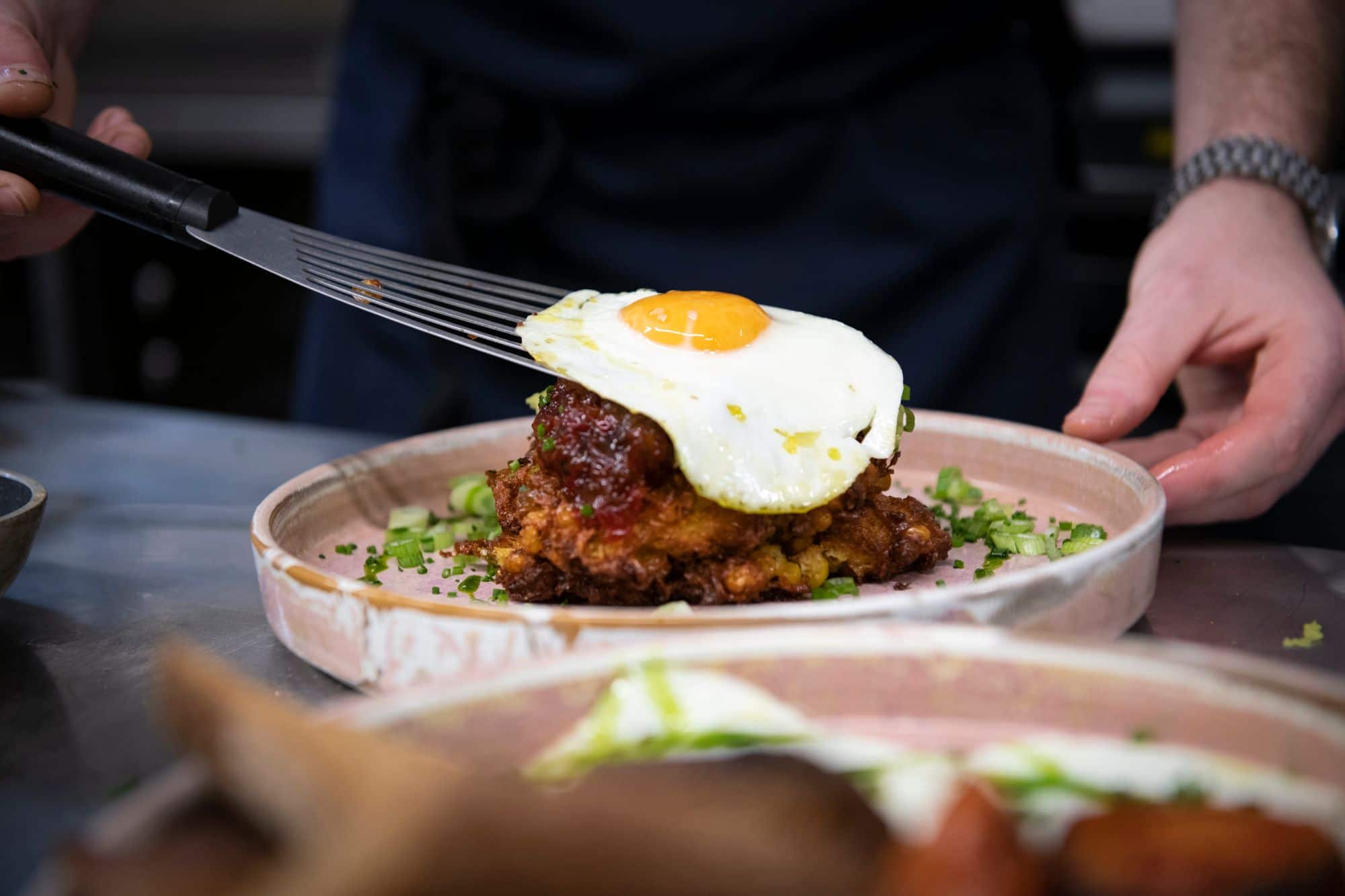 My only gripe is that these weren't steaming hot but that's merely my taste preference. I'm intrigued by the Coffee-Rubbed Steak as it's recently shone to Insta-fame amongst Brightons' foodies, so next time I'll have to try this alongside the French Toast for a sweet-savoury taste test!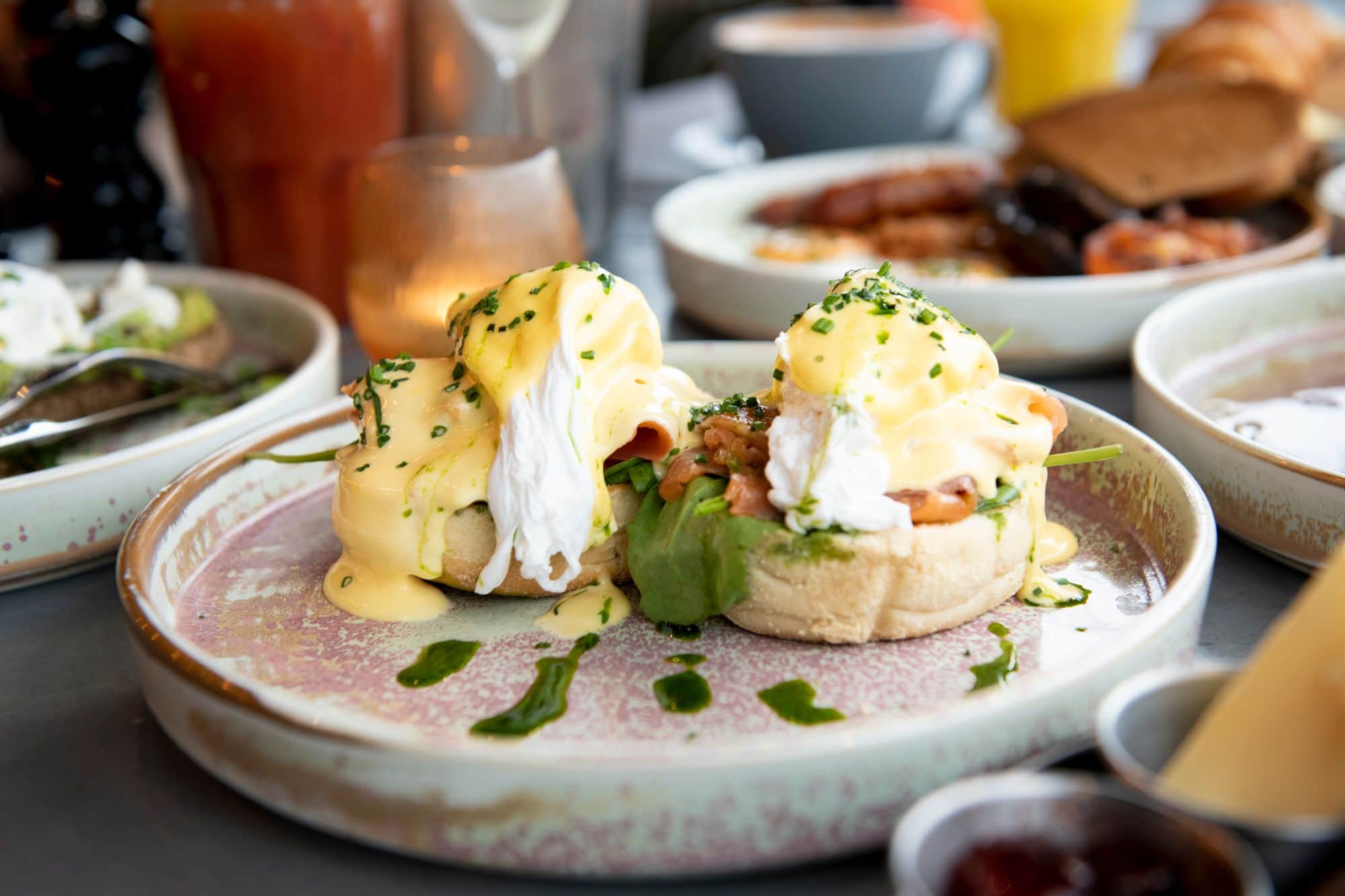 Overall, the staff were really friendly and we felt attended to without being smothered by the service.
They also have a charming street-side set up on the corner of Medina Villas, so you can cosy up to complimentary blankets and heaters while sipping on a hot drink and watch the world go by. In a rush? The hatch offers all the same drinks and a selection of artisan cakes, pastries and sandwiches for you to take away.