Down the rabbit hole of The Bronze's bottomless brunch
Nothing quite says "it's the weekend" like rolling out of bed, rubbing the sleep out of your eyes, and heading into town to meet the girls for food and cocktails. So, it was with a spring in my step that I accepted Restaurants Brighton's mission to sample The Bronze's bottomless brunch offering last Saturday.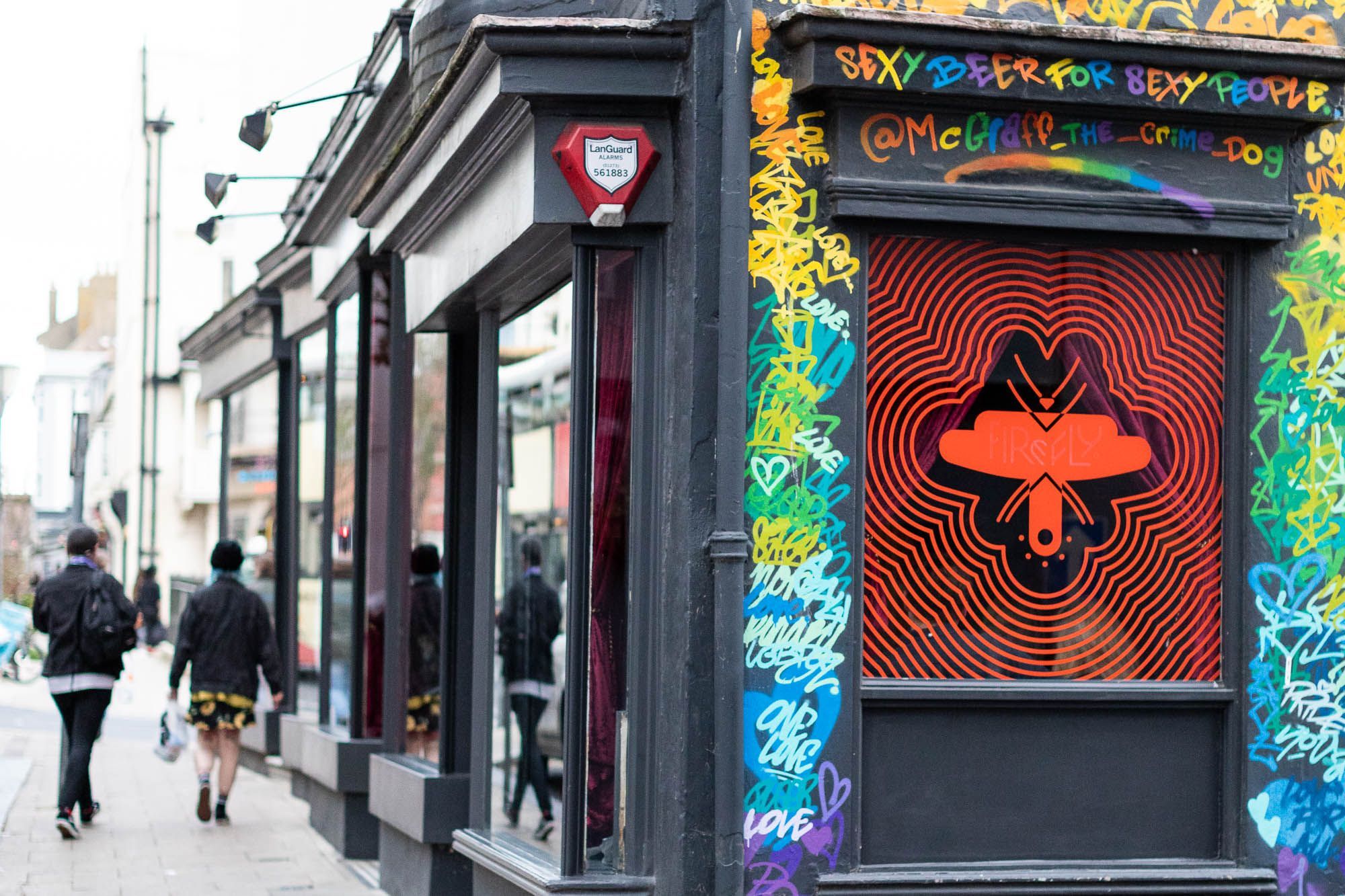 As a girl of the 90s, I've been meaning to visit since the team threw a Buffy the Vampire Slayer-themed Halloween party (those of a certain age will recognise The Bronze as Sunnydale's preferred party and narrowly averting the apocalypse spot) but had never quite got round to it. It was worth the wait.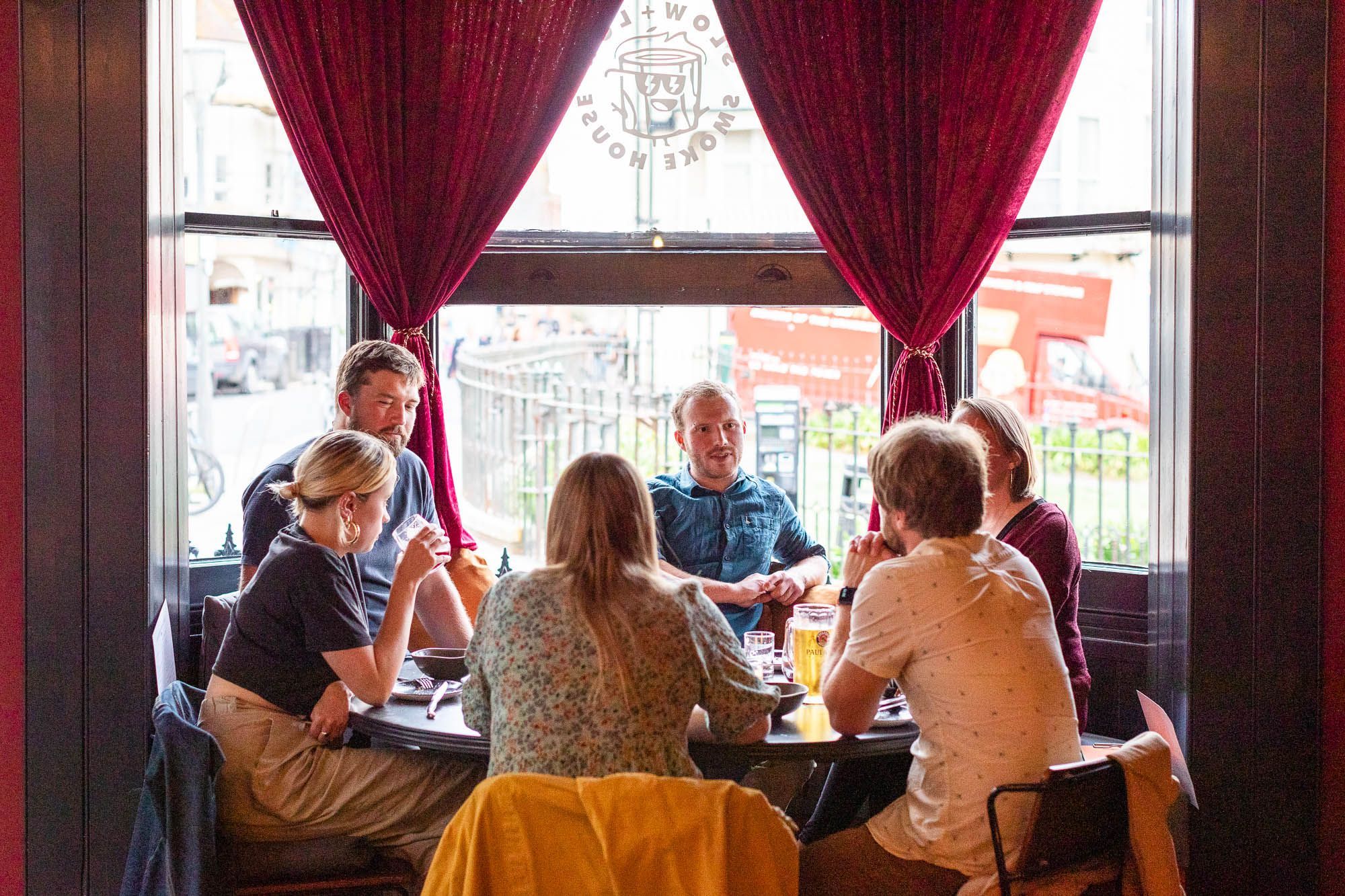 The self-styled liquor emporium opened its red velvet-curtained doors in May and has since cemented itself a reputation as a destination. The laid back but stylish interior, with its Alice in Wonderland-inspired décor and its cosy yet classy atmosphere, is a perfect addition to the weird and wonderful of St James' Street and a suitable invitation for an early afternoon cocktail or three.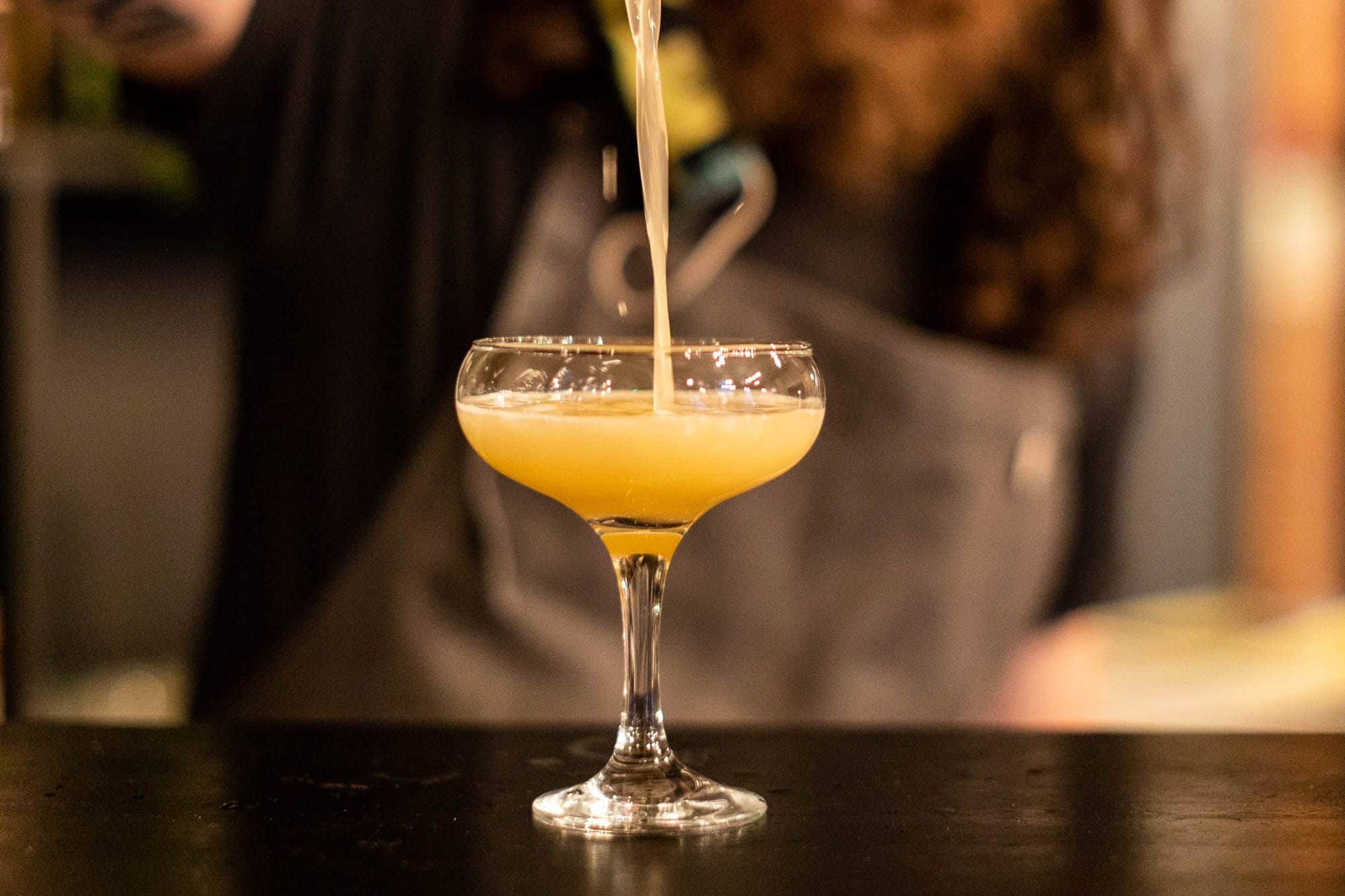 Drink me
Upon arrival down the rabbit hole, we were greeted by the friendly staff and guided to a table in the window for optimal people watching.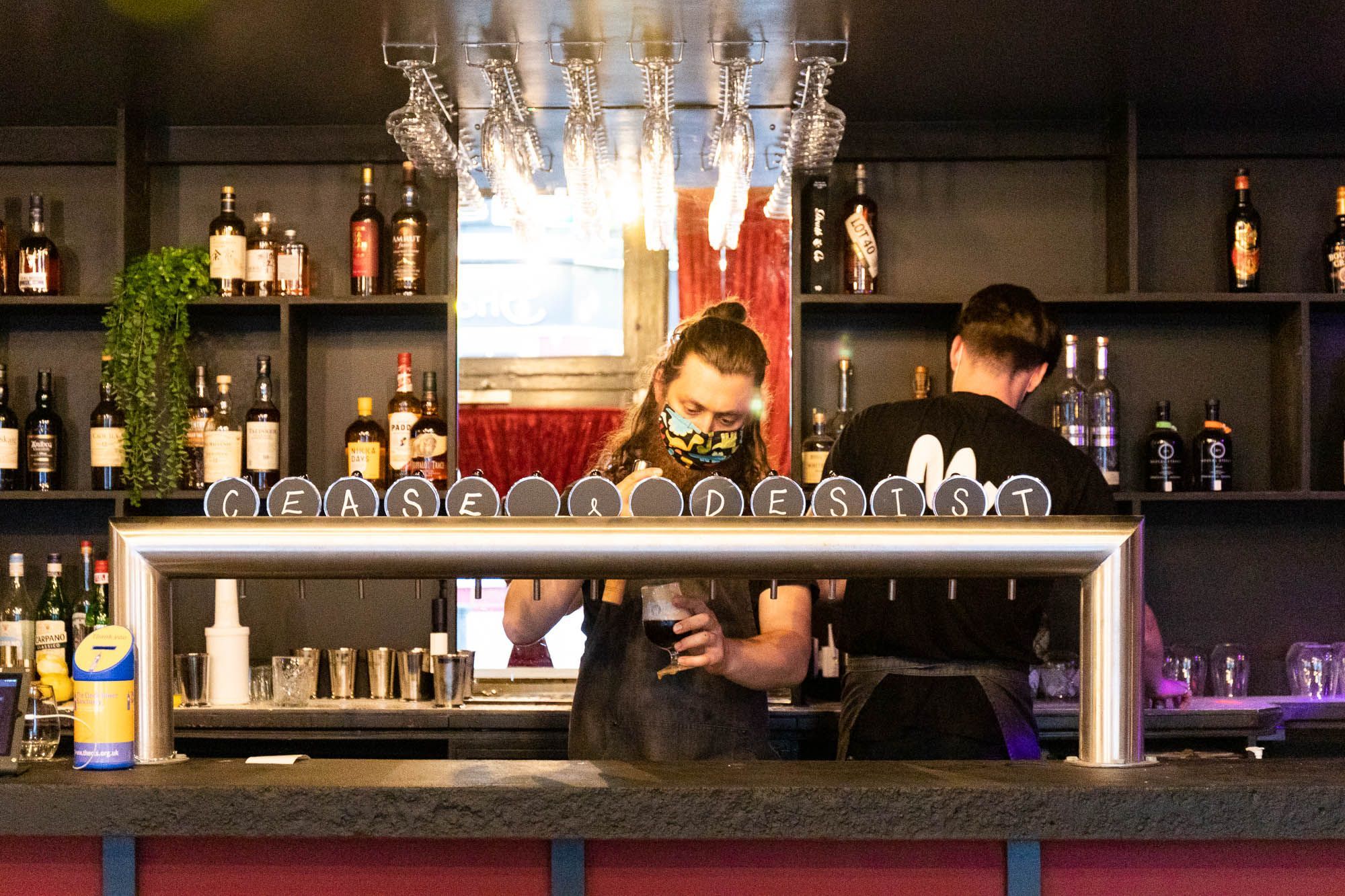 My first port of call was to order a Bloody Mary, but The Bronze boasts four variations on the theme: the Bloody Mary, the kimchi Bloody Mary, and the chilli bacon Bloody Mary, and the tequila-fuelled Bloody Maria. Luckily, our server had my back, and, after asking my spice preference, brought me what might be the largest Bloody Mary I have ever seen in my life.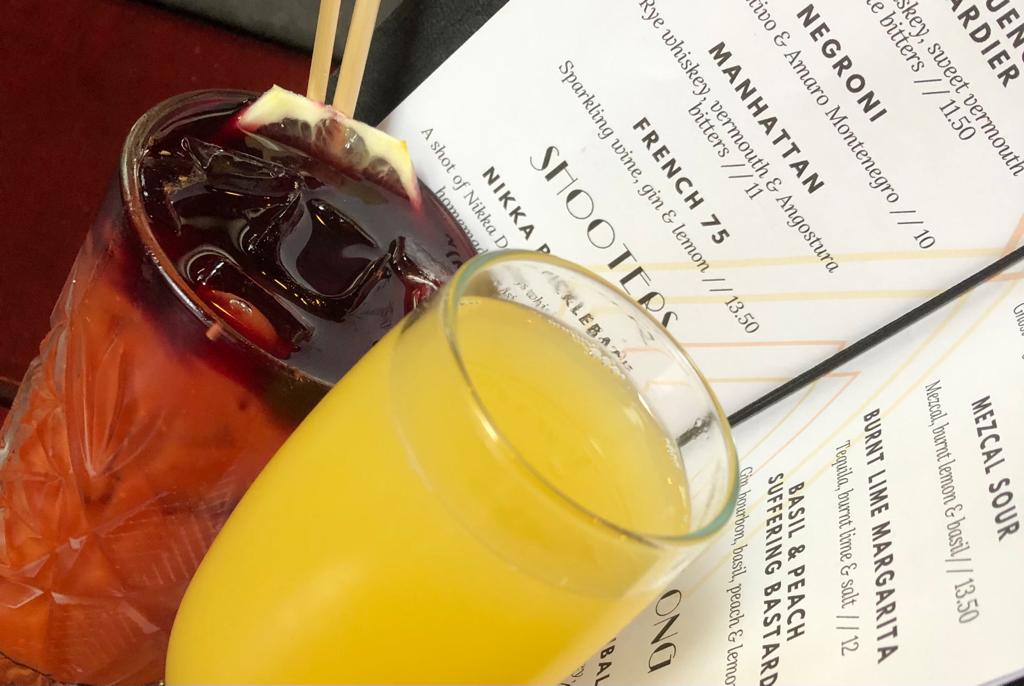 After considering the merits of a negroni or a berry and tequila spritz, my plus one kept it brunch classic with a mimosa before we sat back to put the world to rights.
Eat me
Food at The Bronze comes courtesy of Sussex legends, Slow and Low Smokehouse, who also held the catering reins for the location's previous occupant, The Cloak Room.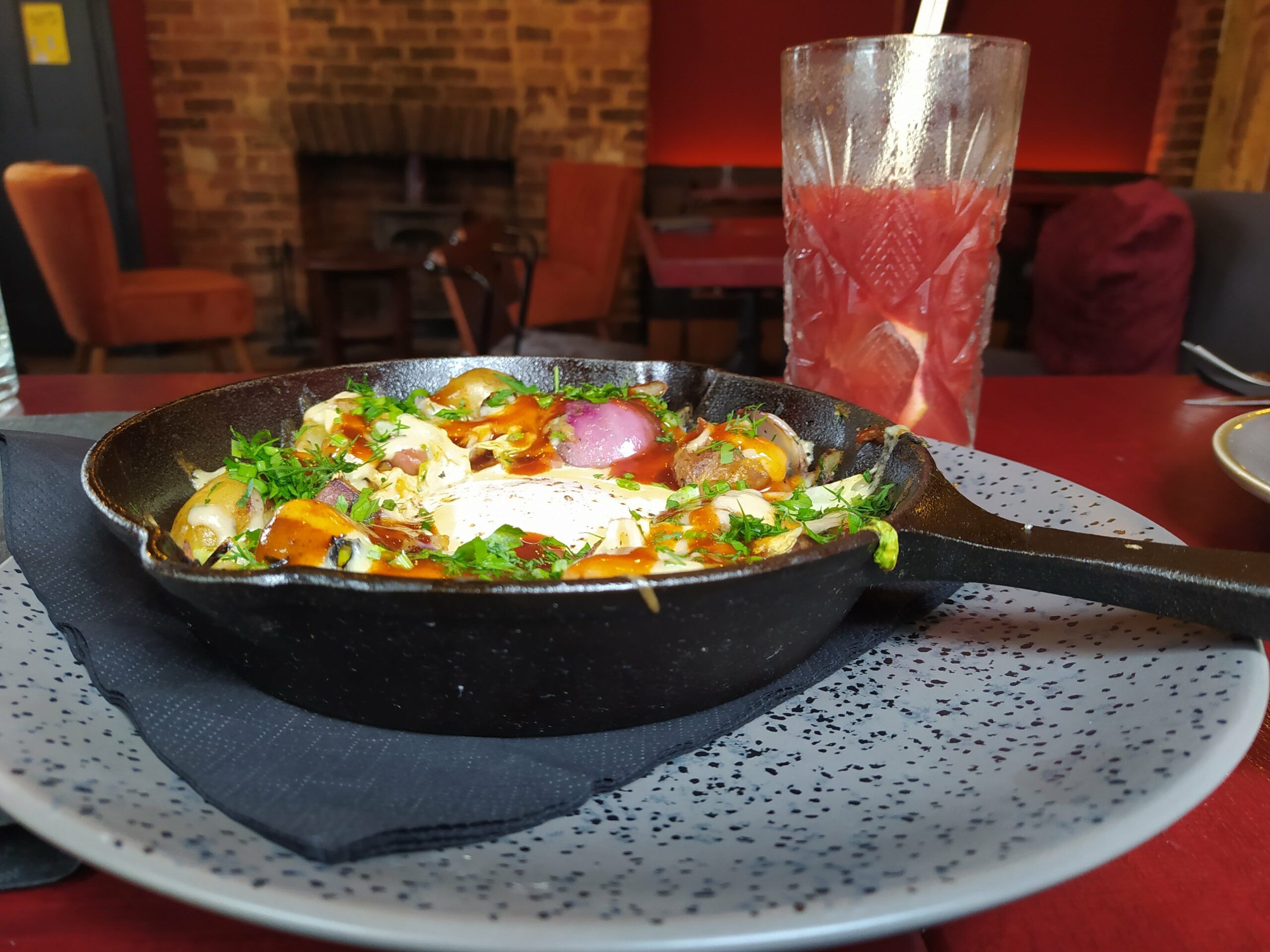 The sustainability advocates' fresh thinking is reflected in the brunch menu, which comes with the option to add 90 minutes of unlimited (selected) beverages, including sparkling wine, mimosas, or IPA, for an additional charge.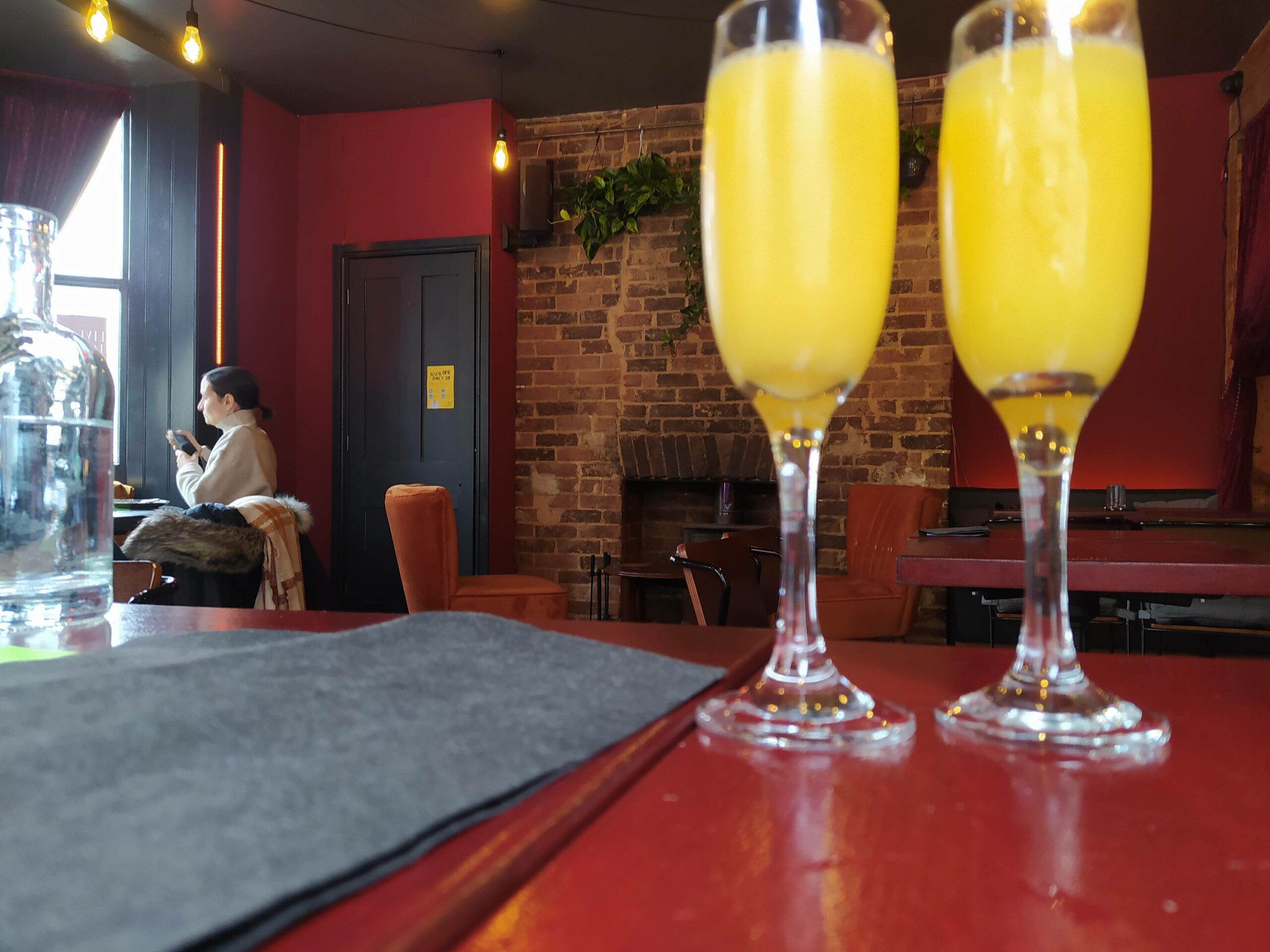 I loved the idea of loaded toast, with either hot smoked trout and anchovy cream cheese or smoky beans and poached egg, as a refined yet hearty way to start the day. There were also snack options, such as toast and jam, and yoghurt with granola and berries, for the appetite-ly challenged.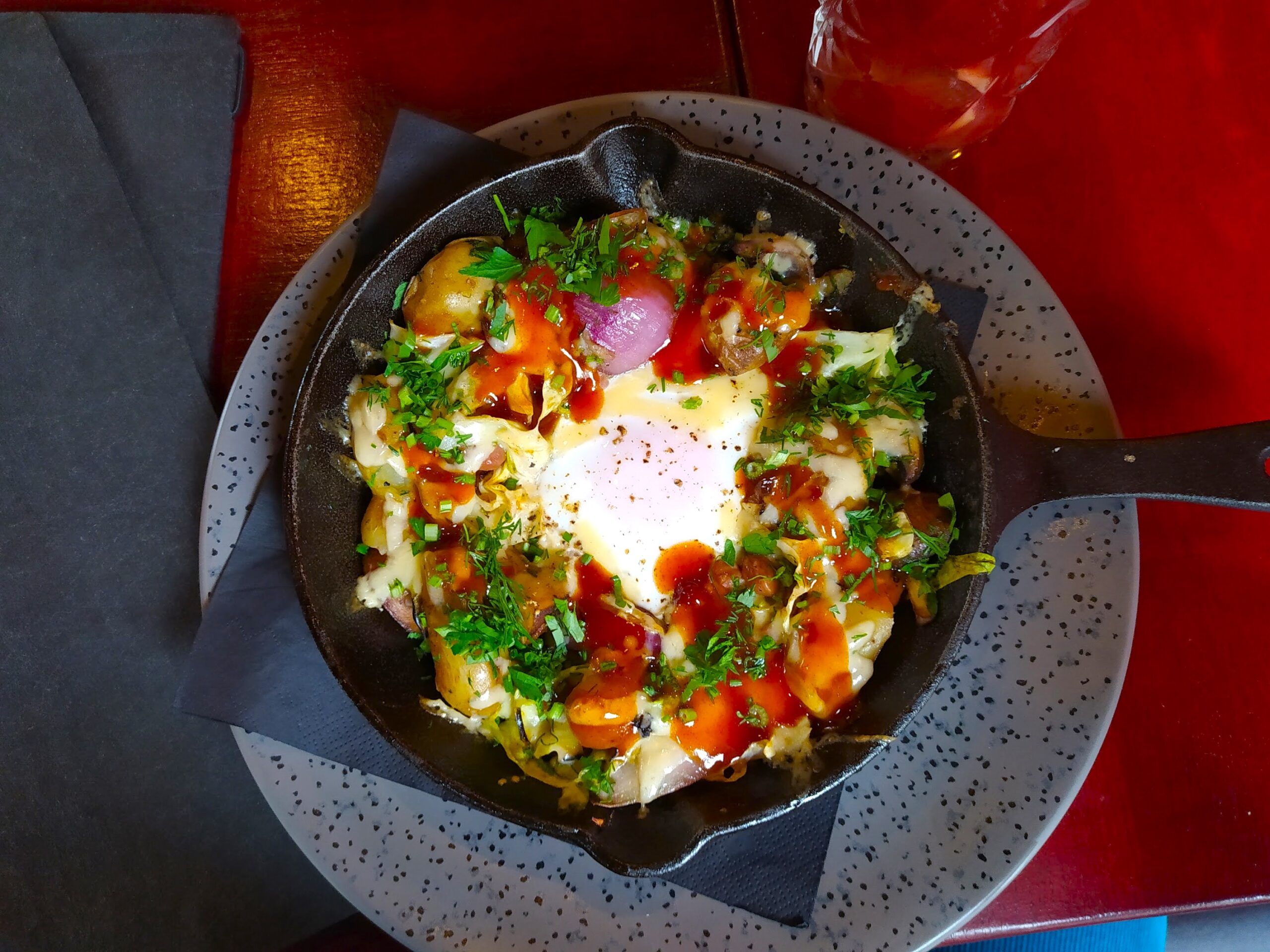 It didn't take long for my sweet-toothed brunch buddy to home in on the caramelised banana and whipped cream waffles, though. Other topping choices included bacon, fried egg, and whiskey butter, or smoked fried chicken and maple syrup, but she's a woman who knows what she wants from breakfast goods.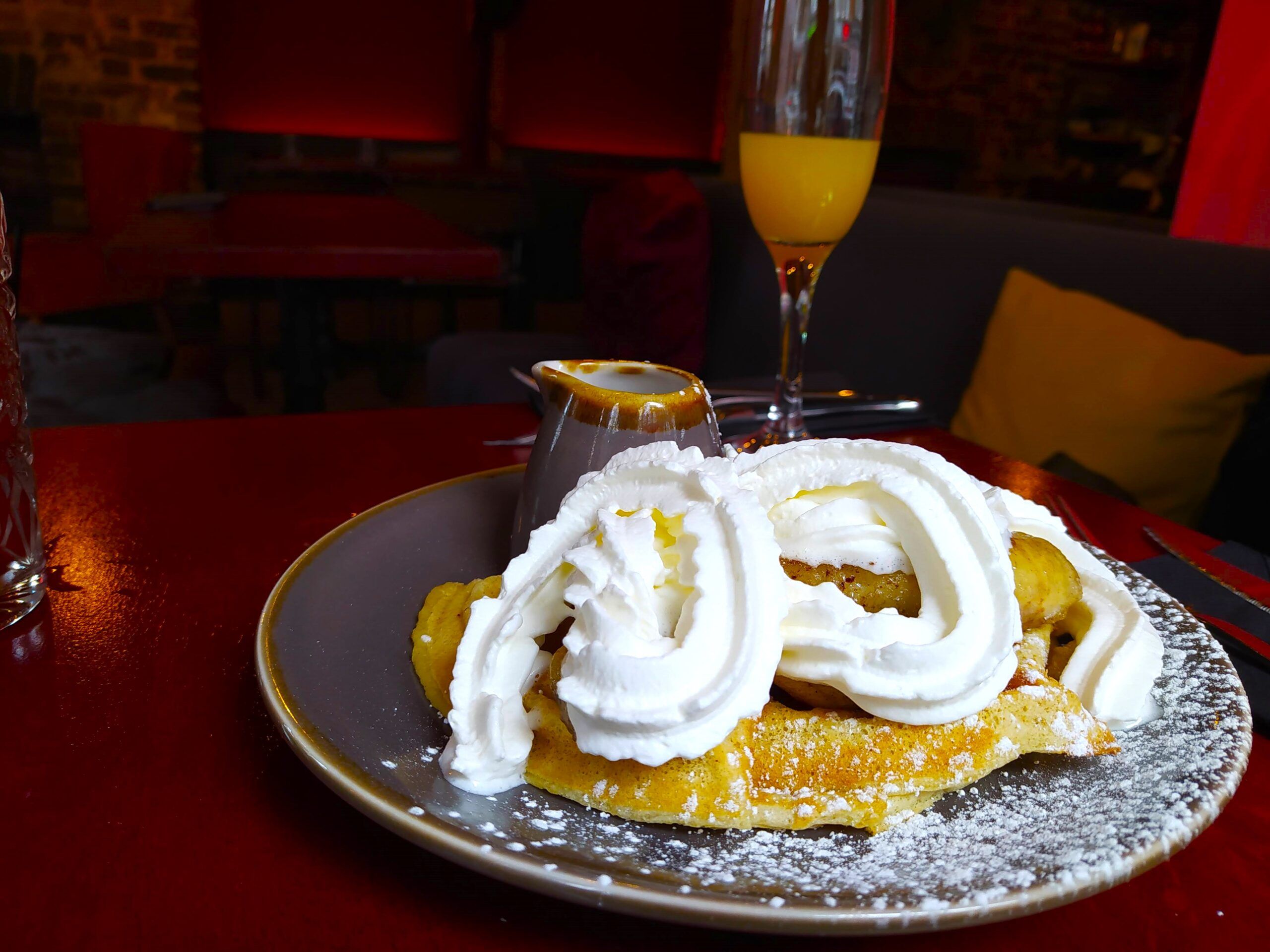 The light and fluffy waffles arrived with a generous portion of golden banana and a jug of syrup, before our server added a halo of whipped cream. "How is it?", I asked. "Can I lick the plate?", she replied. High praise.
For my part, I went for the veggie hash, with mushrooms, smoky beans, smoked potatoes, chargrilled cabbage, BBQ sauce, red onion, and cheddar, cooked and served in a skillet. A baked egg in the centre released its golden yolk as I cut into it, bringing the whole dish together in a flurry of sweet and smoky deliciousness. I inhaled it pretty quick, then wished I could start all over again.
Another mimosa or two, a few more giggles, and then it was time to declare the afternoon a success – and to start planning the return visit.