Exclusive Interview with Head Chef at Cyan Brighton
The new restaurant, Cyan, opened in November 2019. The menu is east-meets-west inspired, with many well-known dishes re-mastered into surprising and exciting new favourites. Ahead of the grand opening, we caught up with Head Chef, Kirk Johnson, and found out about his career, the inspiration for Cyan and his top picks from the menu.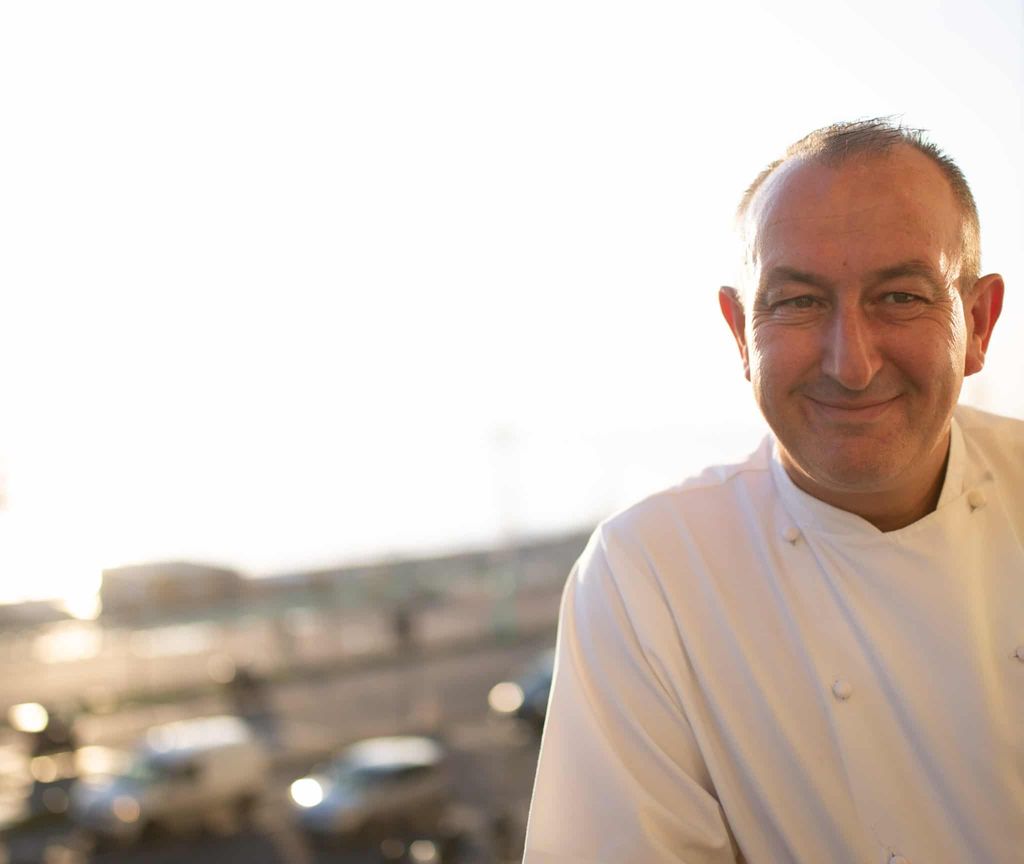 Could you briefly describe where the concept behind Cyan came from?
The name 'Cyan' came from the colour where blue meets green. As a seafront restaurant, which sources its produce from both land and sea, we feel really strongly about bringing the best out of locally sourced ingredients and creating new and unexpected combinations with flavours from around the world. The concept of food and drink bringing people together is also really important to us, and we've structured the new menu around nibbles, small plates and sharing platters which can be enjoyed by everyone at the table.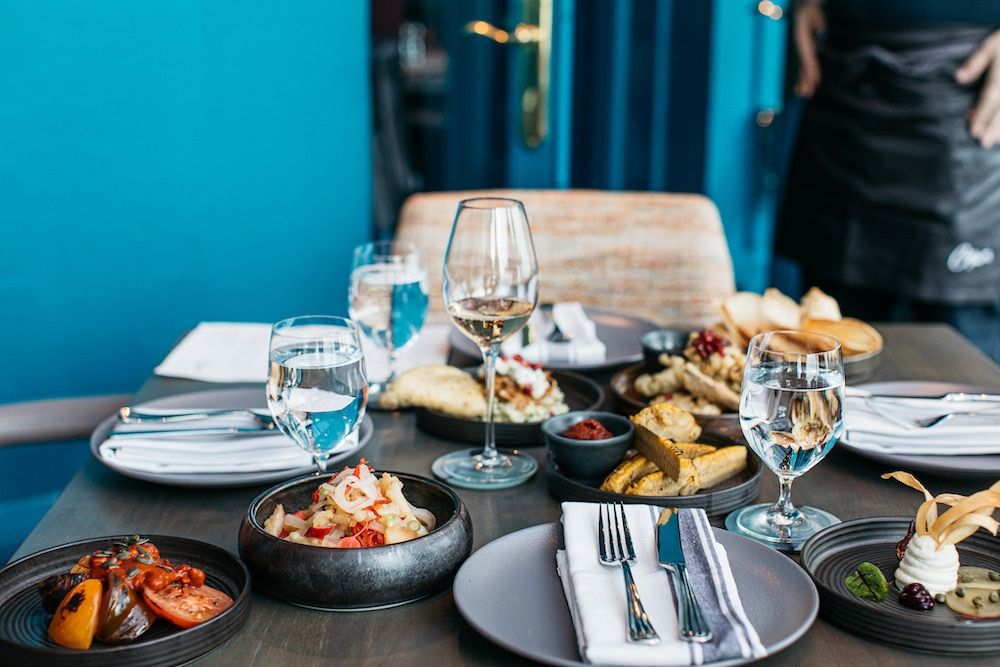 What is your career background and was there a reason for this path?
I've been a chef now for 35 years, with almost two decades of those as a head or executive chef in Rosette establishments at five-star country house hotels.
I started off with a bakery apprenticeship and went on to complete my formal chef training at The Savoy in London. Now, coming to Cyan after working as a private dining chef in East Sussex, I feel like I'm starting a new and very exciting chapter and I can't wait to work with the local Brighton market…
What is the idea behind the chef's table at Cyan?
It all ties back into the concept of shared experiences over food. Sure, like all restaurants you'll be served and waited upon – it's par for the course – but the idea of having an interactive chef's table sitting in the middle of the bar area is to spark conversation with our diners. Whether they're coming in as individuals, in a couple or a group, we're hoping to entertain anyone who sits with us at the pass.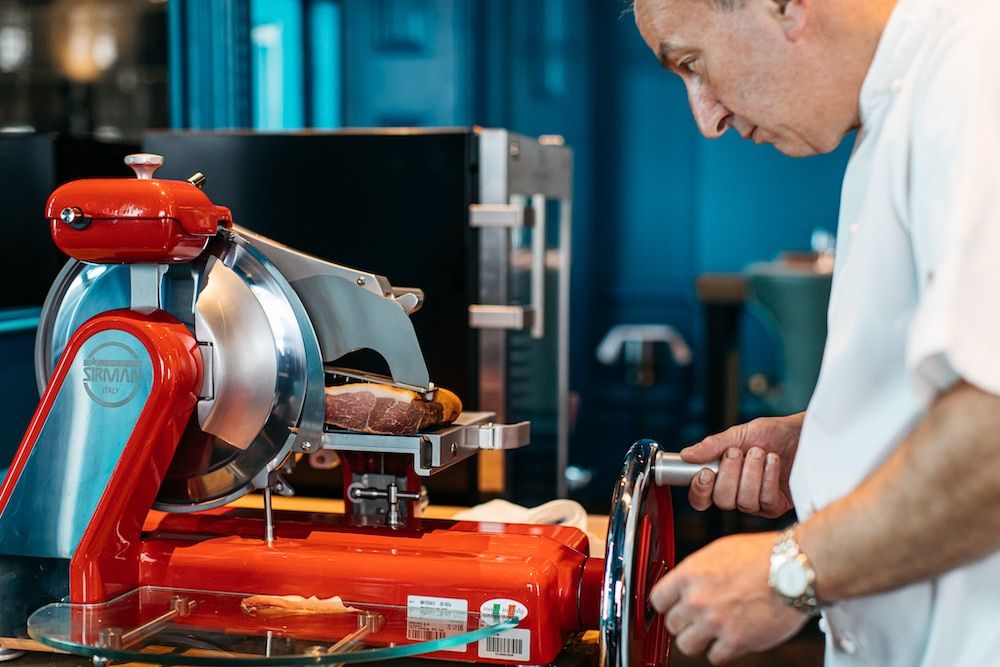 We heard on the grapevine there will be live cooking for guests to enjoy at Cyan. What can we expect to see cooked at the interactive bar?
Most of our small plates and nibbles will be cooked directly in the centre of the new restaurant space.
You'll see our team serving up sizzling plates of our crumbed squid with gyoza dipping sauce, for example. But we'll also try out new some new dishes overtime at the bar too – what better way to experiment with new flavour combinations then by offering up testers to our guests…
Tell us about three countries you have visited and taken the most culinary inspiration from.
I was very lucky to work on the Queen Elizabeth II cruise liner and had an amazing experience working with 121 other chefs to prepare meals on a full round-the-world trip, which gave us the chance to stop off in new countries and get inspired. We started in New York and went down to the Caribbean, then to Hawaii, New Zealand, Japan and across South East Asia, round to Africa and back to sunny Southampton.
From these journeys, the places I felt most inspired by were Thailand and Morocco.
The ingredients were all unbelievably fresh in those countries and the local chefs produced such great and well-balanced combinations of spices and fruits with meats and carbs, that it was hard not to come away with lots of ideas. We've pulled some of these influences into our kitchen at Cyan. It's very east meets west – but in a subtle way. From sirloin steak paired with homemade kimchi to lobster mac and cheese topped with Japanese panko breadcrumbs, there are elements to all the dishes which everyone will recognise but will taste completely new.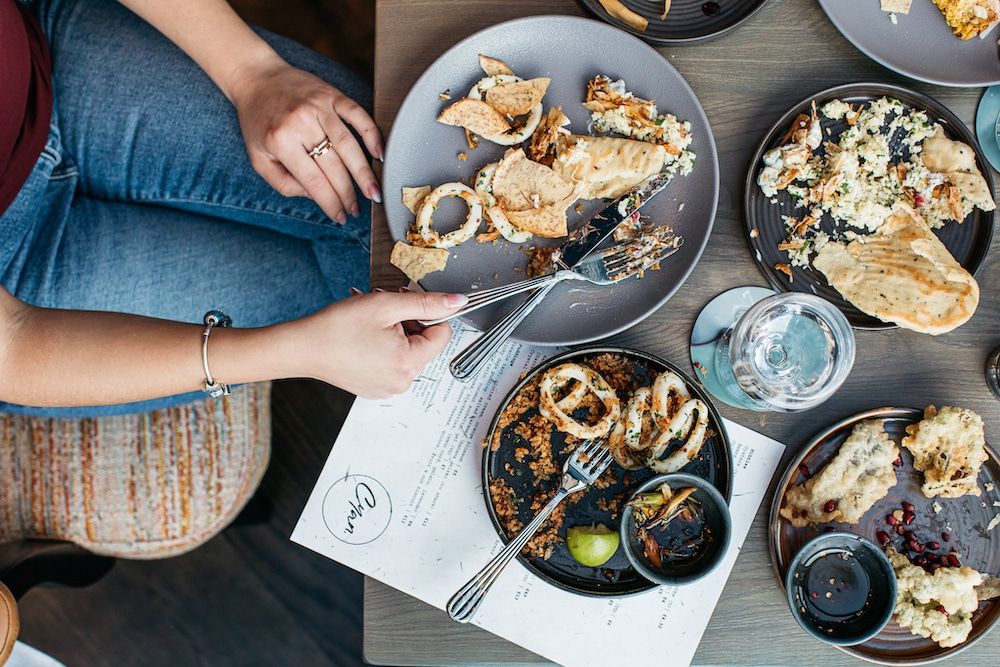 What is your personal favourite cuisine to eat?
Personally, it's Thai food, and if I'm cooking it at home for family and friends then it's also a great cuisine to show off my wok skills. If I'm making a pad Thai or tom yum soup I'll always put in extra chillies to make it super hot.
Can you give us an example of the local produce you've sourced from around Brighton & Hove?
We've taken some of our sharing platters to the next level with the great produce from our local suppliers. For example, our cured fish sharing platter showcases the regular shipments of freshly caught and seasonal fish we receive daily from B&N Fish sales, with salmon, seabass, mackerel and tuna transformed into nibbles. The salmon is then smoked with tea leaves from Bird & Blend Tea co. based in the North Laines and cured in vodka; the seabass is citrus cured in passionfruit and lime, and we've created a much lighter mackerel rillette using locally sourced Sussex rapeseed oil. The star of the platter though is the tuna pastrami. We brine it for 24 hours exactly, drain it off and rub it down in Asian and Moroccan spices to give it a slight crumb coating – it's sublime.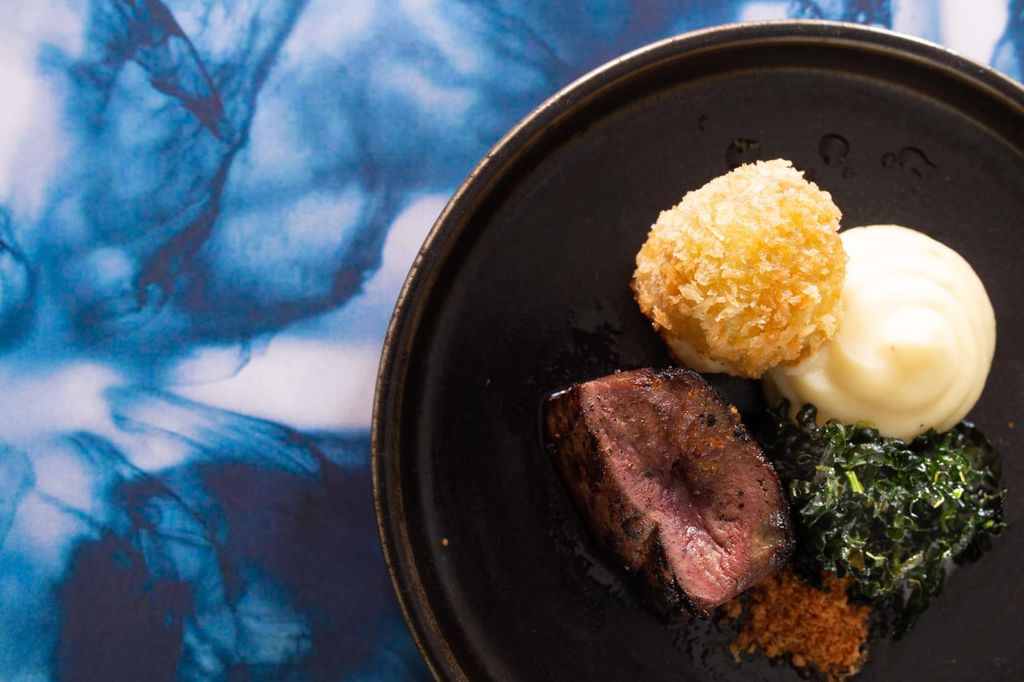 Three favourite dishes on the menu at Cyan?
Some of my favourite dishes on the menu certainly have flavours inspired by Asia. Sirloin steak is always my pick from a menu, and on ours, we've paired it with homemade kimchi and chargrilled spring onions. There's also the soft heat of our Szechuan pepper pork ribs small plate which is incredibly moreish.
For veggies, I'd certainly recommend our pickled daikon salad.
We julien cut the daikon (Japanese white radish), marinade it with a splash of yuzu citrus juice and combine with peanuts, chopped coriander and tempura beansprouts – it's a great combination of tastes and textures.
Which chef inspires you the most?
I have total admiration for Marco Pierre White. When I was younger, I read all of his books and watched him religiously on the TV. You've got to admire someone who's self-taught and has worked his way up in the kitchen. In many ways, I'm still really influenced by the way he works with one ingredient as the basis of the dish, and then builds on its core flavours and pairs them with more experimental elements.
As you prepare for Cyan's launch, what has been your biggest challenge during the development process?
Working with a brand new team whilst developing dish concepts all at the same time, has been a bit mad. The final run is quite intense before the restaurant opening; making sure everything on the menu is being executed exquisitely, whilst also taking the time out to get to know new team members more personally. But I have to say I've had great support from everyone, the whole team has been really helpful and I couldn't have asked for more.
We know the venue's location hasn't been revealed yet, but what do you like most about being in Brighton?
It helps that I'm working with such a dedicated and inspiring team, it's been a really amazing journey and we haven't even started all the hard work just yet. That'll come with the restaurant's proper opening on the 29th November, and we couldn't be more excited for it. I'd have to say that it's amazing to be in a city that has such a hip and passionate foodie community. The competition between restaurants in the city feels astronomical, but that's even more motivating and inspiring for us to be the top place to dine on the south coast…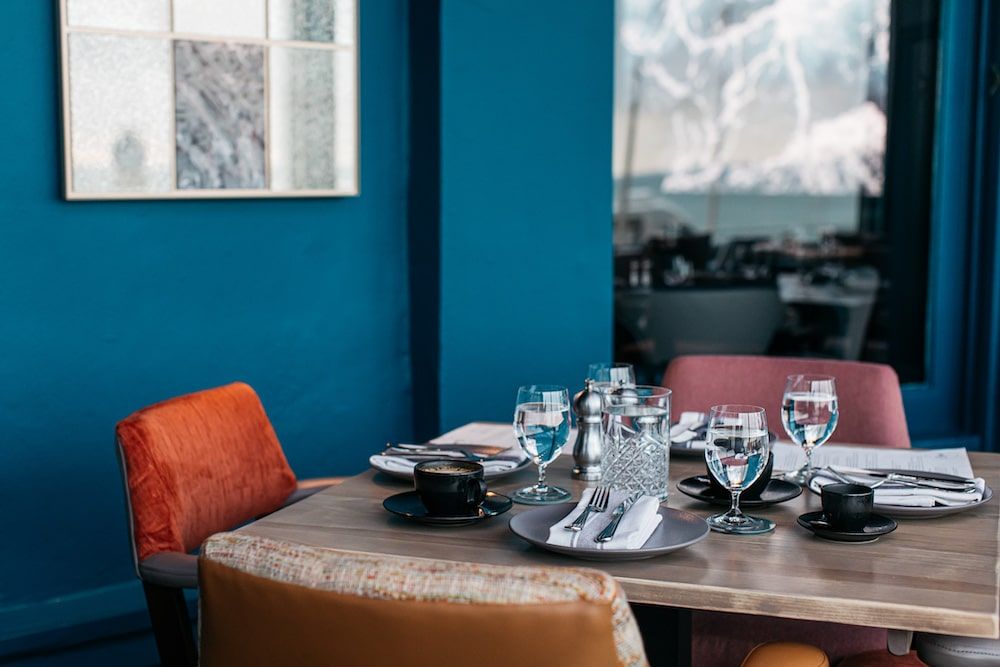 Watch out for more information about Cyan, opening on Brighton seafront on Friday 29th November. Follow @cyan.brighton now to find out more…