Hilton Metropole Brighton –  Bottomless Brunch
We're lucky in Brighton and Hove to have an abundance of brunch options. Infact, I dare say that you could enjoy brunch at a different venue every weekend of the year if you so wished. Well, here's another must-visit to add to the list: The Waterhouse Bar & Terrace at the Hilton Metropole Brighton where a daily (yes – daily) Bottomless Brunch is on offer from 11am to 5pm.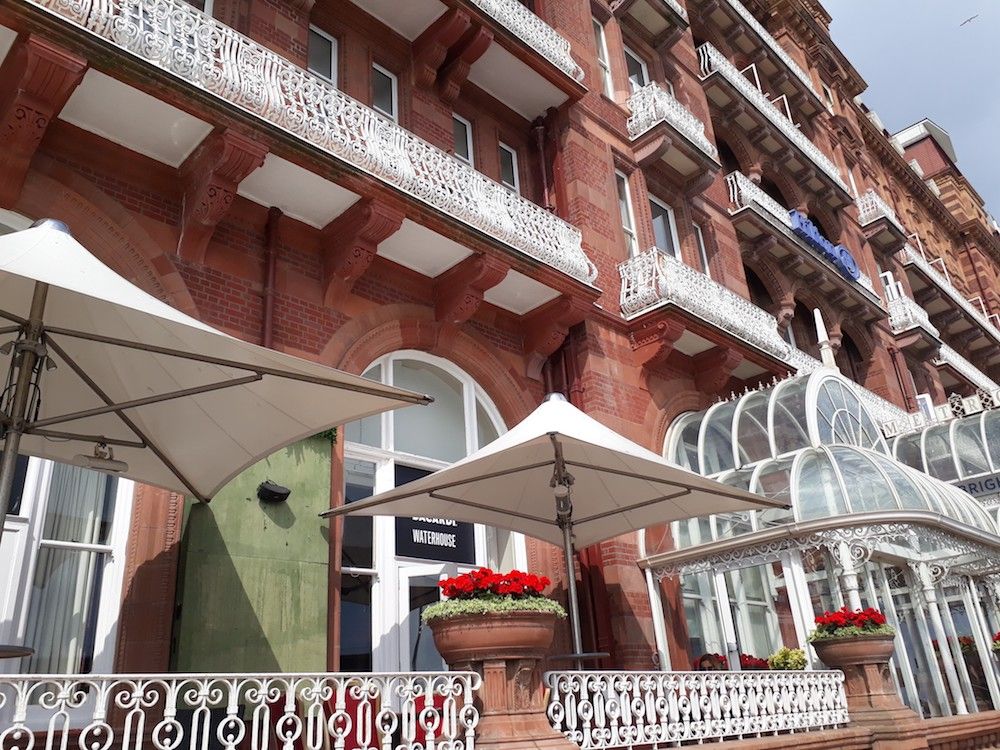 'Stuffy and soulless, not so The Waterhouse Bar..'
I work in the travel industry and have spent many an evening in a hotel bar, most of which are stuffy and soulless, not so The Waterhouse Bar. Floor to ceiling windows let in plenty of natural light and views towards West Pier; high backed leather chairs offer the right amount of comfort (not so snug that you'll struggle to get out after a few cocktails!) There was a convivial buzz when we visited at 1.30 on a Sunday afternoon and virtually all the tables were taken with brunching friends and couples enjoying a delicious looking afternoon tea.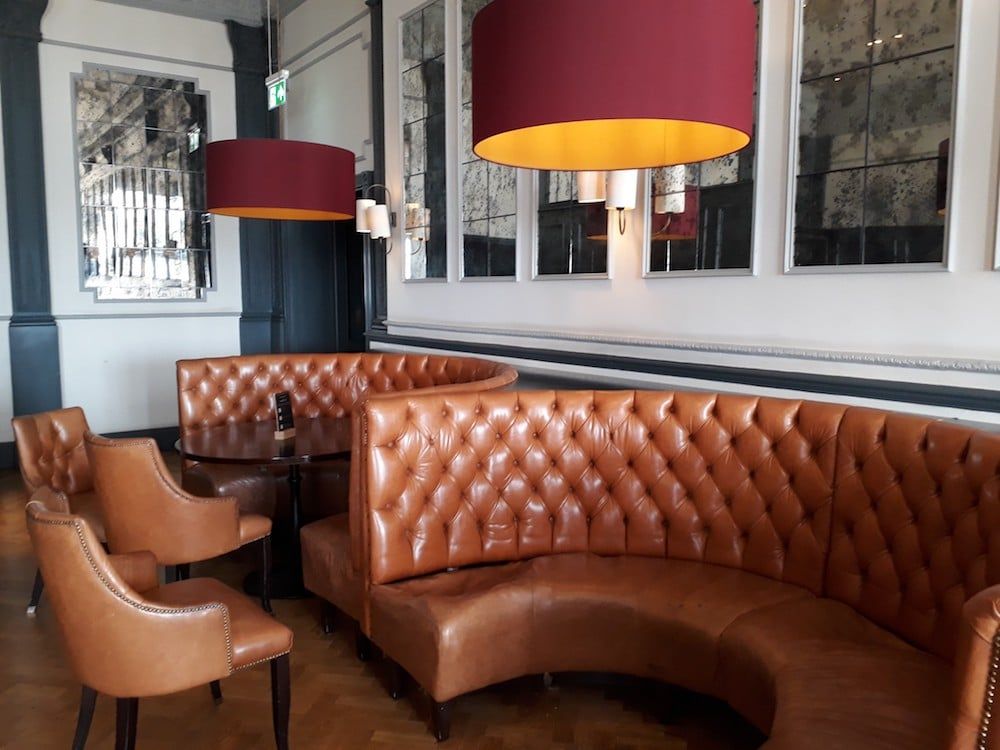 As it's a bottomless brunch you're entitled to free-flowing Bloody Mary's and Prosecco for 90 minutes.
So, having settled into a sunny window seat we ordered a Bloody Mary whilst deciding on what to eat (i.e – soak up the alcohol!) The menu consists of breakfast classics, namely a Full English, omelette and multi-topped pancakes, alongside more lunch oriented options such as steak sandwich, and poached cod. Despite being intrigued by the Pork Belly, Bubble & Squeak, & Crispy Black Pudding, hubby chose the steak sandwich, whilst I opted for a bacon & maple syrup topped pancake stack.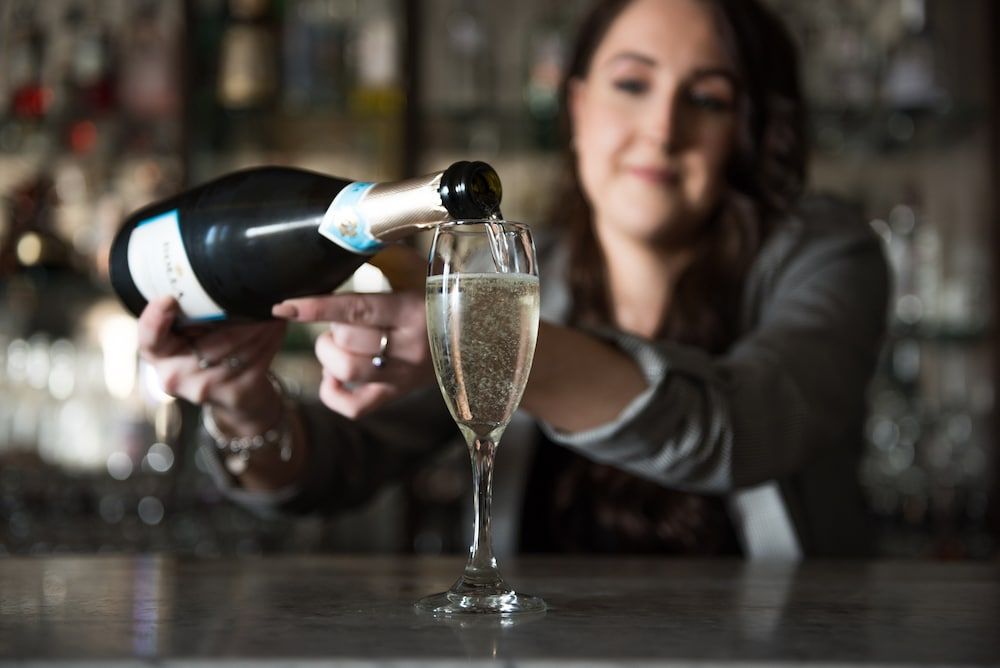 Bloody Mary perfection
Bloody Mary's are so easy to get wrong, however these fine looking specimens obviously contained a quality tomato juice and produced a feisty horseradish kick. Fearing a swift downhill spiral, after just one we moved onto the prosecco, which I expected to be served a glass at a time (in an attempt to pace brunchers and reduce cost), but a bottle was brought to our table complete with ice bucket so we could just help ourselves. Dangerous! Luckily the food arrived before we could over-indulge!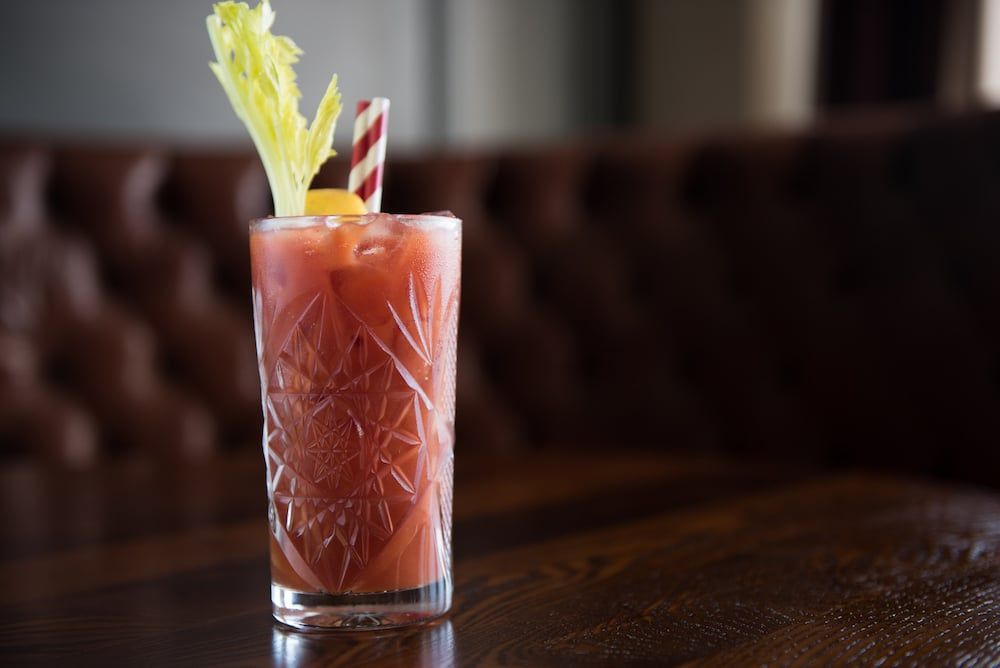 The Pancakes
My pancake stack comprised of three, sizeable, scrumptious-looking pancakes drizzled with deliciously sticky maple syrup and topped with streaky bacon rashers. And they tasted as good as they looked: light and fluffy, which is spot on when you have three to consume. Most of the maple syrup had soaked into the pancakes, and my indulgent request for more syrup was swiftly actioned.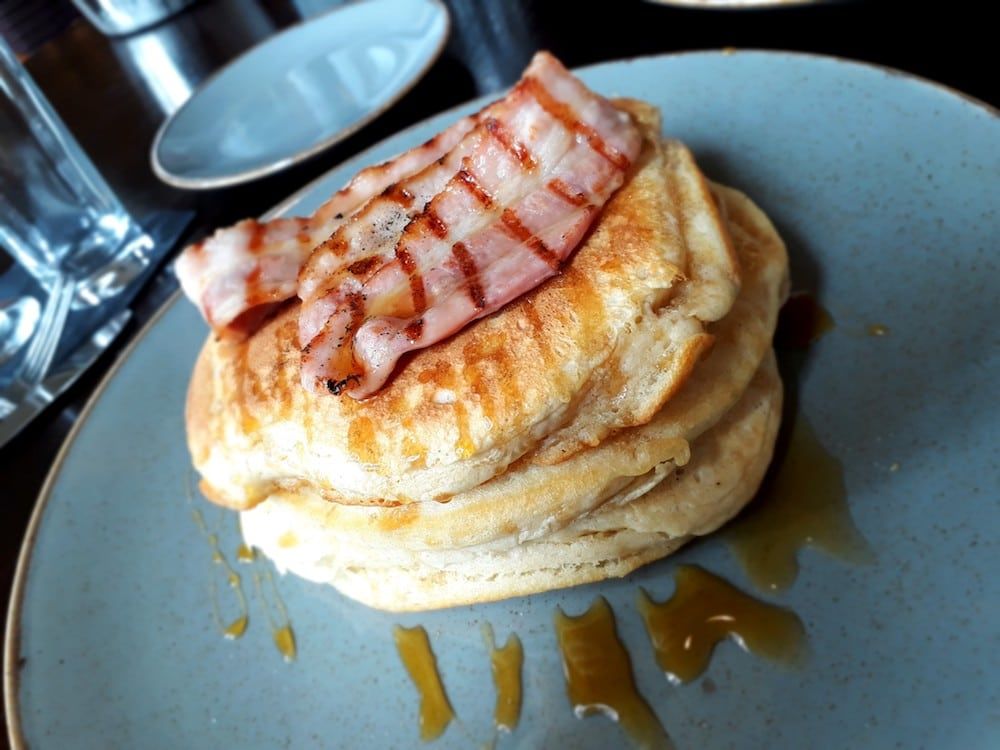 The Steak Sandwich
The steak sandwich got a thumbs up from my butcher husband. Perfectly cooked steak was still the correct side of pink on the inside, with a mouth-watering, just-grilled smell and set on a bed of fried onions in a decent sized crusty roll. It was served with a manageable amount of French fries and a token offering of rocket scattered with almond flakes.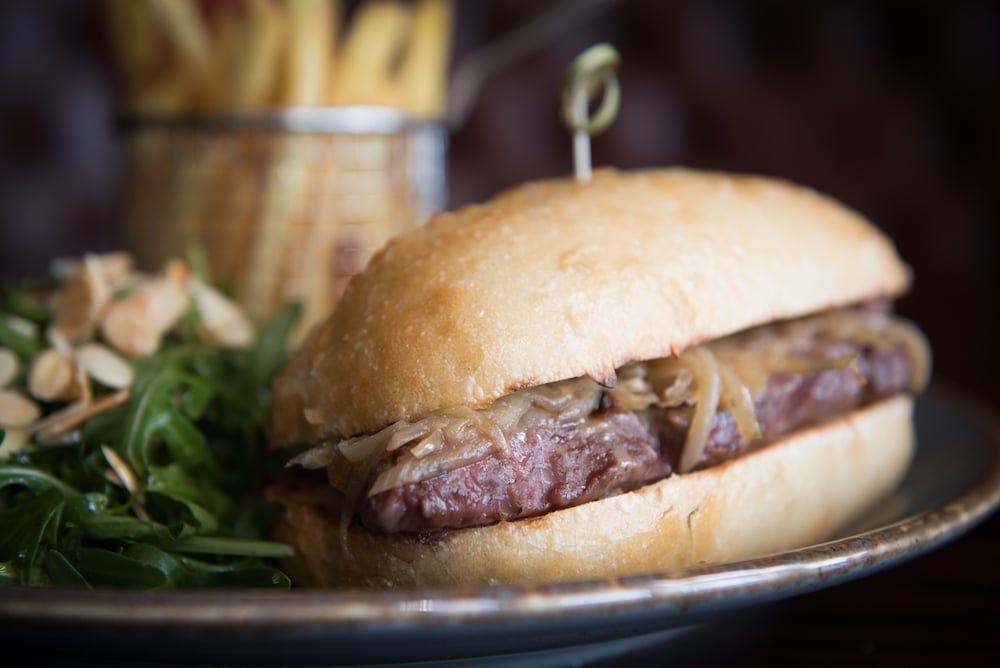 Sweet tooth
Hubby fancied a sweet fix, of which there are two choices on the menu for an additional £2.50. There happened to be a 'special' dessert of the day: set custard with rhubarb & meringue, rather uniquely served with a beetroot sorbet on the side. Certainly not something I expected to see on a Hilton food menu. Whilst hubby is a beetroot fan, on tasting he wasn't convinced beetroot sorbet was for him, but he cooed over the creaminess of the set custard.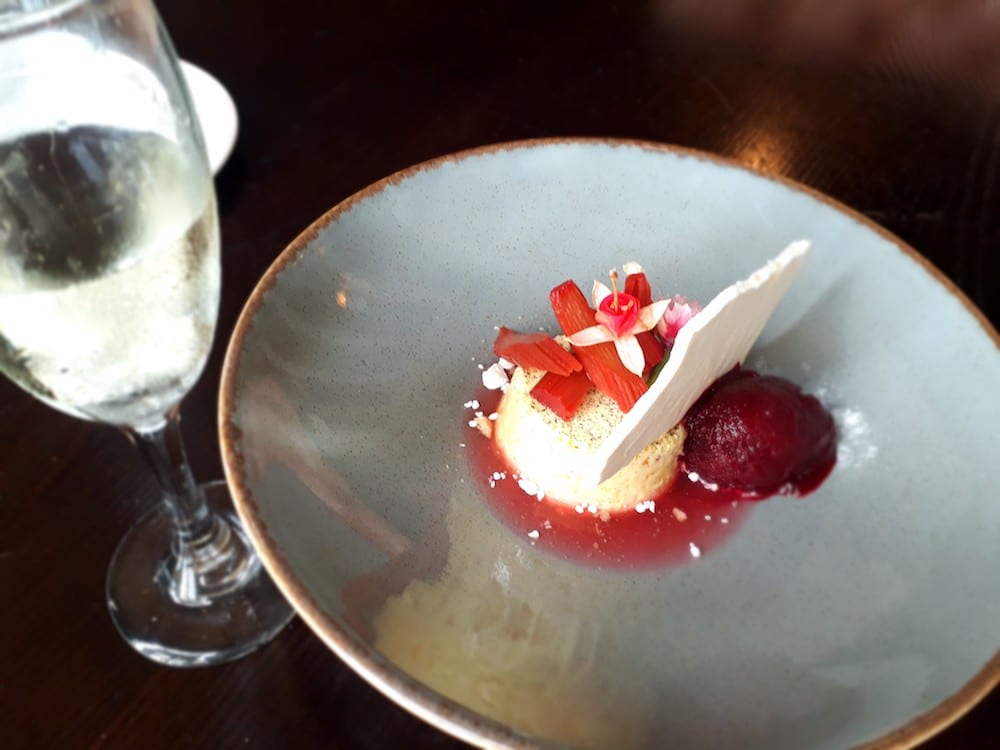 Exceptional service
Aside from the food I must mention the staff. They were friendly, yet unobtrusive and, it may sound clichéd, but service was with a genuine smile. I don't know if I would have been so smiley having to work on a sunny, warm Sunday. Everyone we interacted with was chatty but refreshingly not following the typical waiting-staff script that I expected from a hotel chain.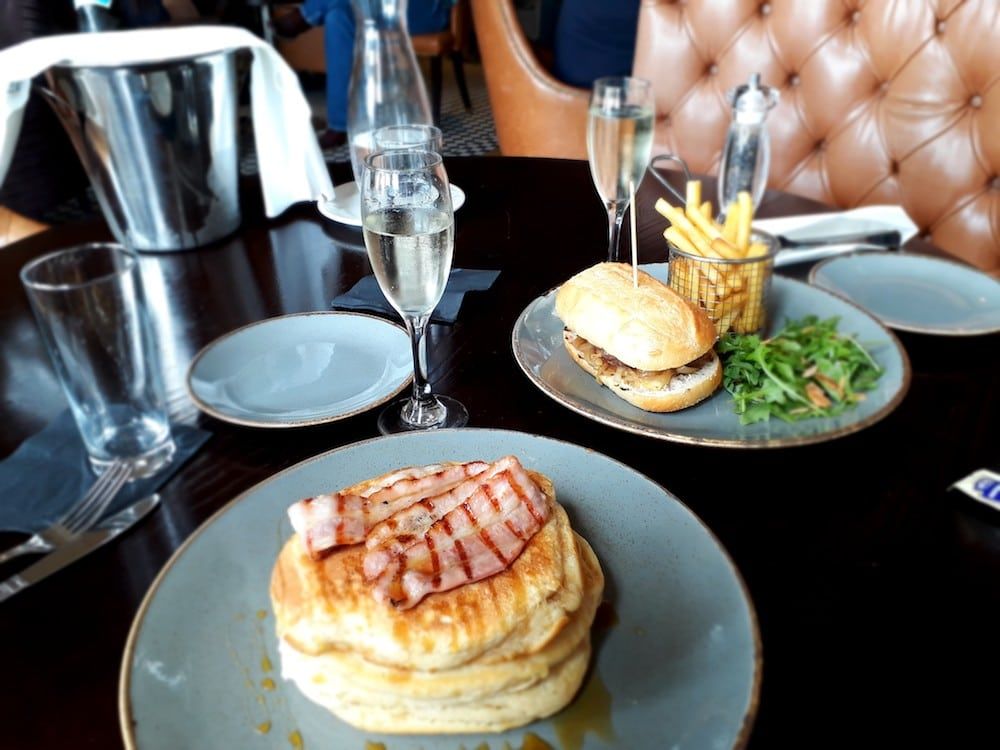 In essence, Bottomless Brunch at the Hilton Metropole Brighton isn't for those occasions when you're simply after eggs benedict and a latte, but if you have leisurely brunch / lunch plans that involve the consumption of alcohol and an unpretentious plate of classic grub then it ticks the box. When you take into account the cost of a bottle of prosecco and cocktails in a quality Brighton establishment it also offers excellent value for money.