Plates VS Slates, What Do You Think?
I have a few bits of crockery at home made by a company called 'people will always need plates.' They sell a range of architecture inspired homeware, based on the premise that people will always need plates. You'd think so wouldn't you?
But if you've eaten out recently, you'll notice that it's not necessarily true. Across the country restaurants are increasingly serving up meals on anything but plates. At the acceptable end of the spectrum there are slates, wooden boards, baskets and bowls. At the other end there are flat caps, fish bowls, ping-pong bats and even ski boots.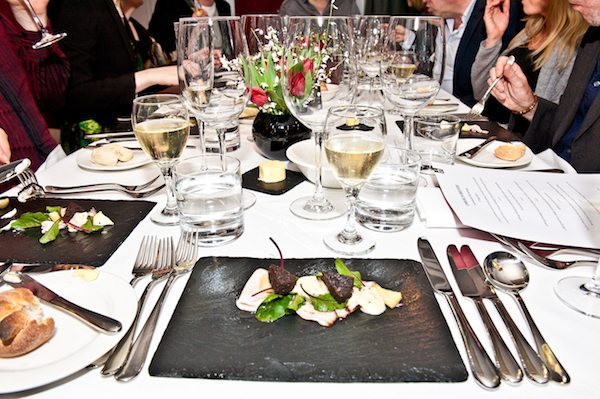 Interesting Creations
If you don't believe me, check out @WeWantPlates on twitter, a campaign calling for the re-introduction of, yes you guessed it, plates. Among the more bizarre serving platters, which people have photographed and tweeted, are canapés in an upturned umbrella, coleslaw in a mini shopping basket, spaghetti in a plastic pint glass and ice cream in a toothpaste tube. There is no end, it seems, to the inventiveness of kitchen staff or bemusement of punters who don't necessarily want to eat off a mirror or out of a flowerpot!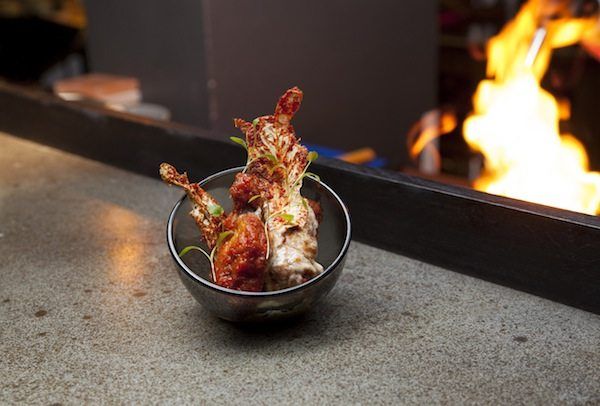 Spice Up Your Dining Life
Pop into Nisbets catering suppliers on the London Road and you'll find plenty of presentation boards and slates alongside crockery and cutlery (but, thankfully, no wellington boots). Personally, I'm all for a bit of variety to spice up my dining life. I like a pantheon of plates as much as a mezze of dishes and, while a plain white round plate might be the purists preferred choice, I think it adds interest to a meal to mix in some earthenware, slate and wood alongside fine china.
Perhaps the current vogue for snapping and sharing before eating has something to do with the trend.
It certainly makes for more interesting photographs and something to talk about.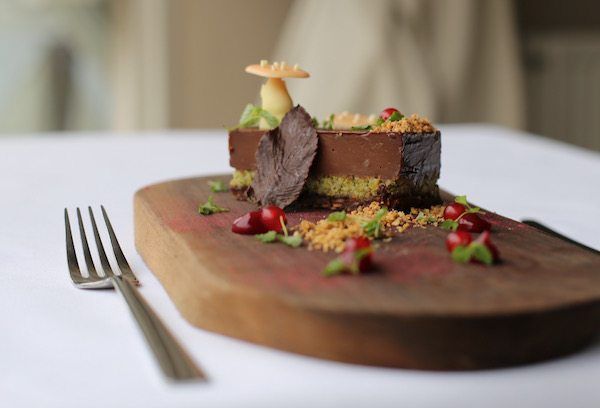 A Variety Of Alternative Crockery
A recent meal at Brighton's 64 Degrees was dished up on a variety of round and square, white, black and speckled grey plates while at Indian Summer my DIY cheesecake arrived on a slate and in a sample of mini kilner jars and retro milk bottles. The Coal Shed and its sister Salt Room use slates, boards, pebbles and planks! Not everyone likes it.
A friend of mine with a streak of OCD struggled to spoon scoops of sorbet off a slate (as much of a test of dexterity as it is of speech) and Ross McGuiness who founded Twitter's @WeWantPlates has acoustic issues too. 'Whoever thought that the sound of cutlery scraping on a slate was a good idea?"
Connecting The Diner To The Source
But it all adds to the overall dining experience says Dave Mothershill, Head Chef at Brighton's accolade laden Coal Shed. "We serve scallops on sustainably sourced pebbles, oysters on chilled stones and we present our famous 'taste of the pier' dessert on replenished wooden salvaged from the old Brighton pier! All these elements lend themselves to the feel that the food is in its 'natural habitat', connecting the diner back to the source of the ingredients and therefore making for a more immersive eating experience."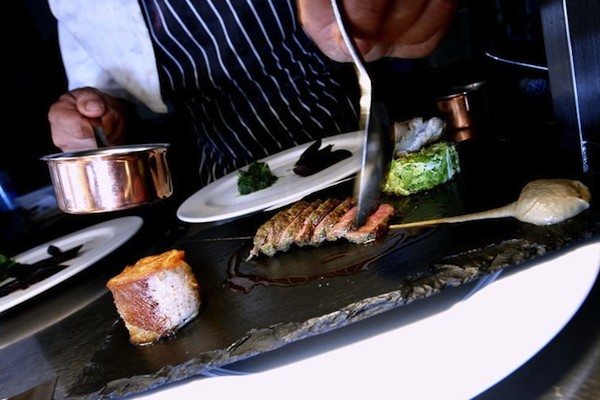 Creative Crockery Concepts
Coal Shed customer feedback is excellent, encouraging delivery of more "creative crockery concepts" and, while people might always need a plate or two now, they have not always, nor do they in other parts of the world. In medieval times, the poor often ate straight off the table. Pilgrims on the ancient route to Santiago de Compostella carried a scallop shell, on which to receive donations of food.
In Africa and India banana leaf platters are common while here we still eat fish and chips in wraps, designed to resemble the newspaper ones they were traditionally served in. And let's not forget the Earl of Sandwich, who dispensed with the need for anything to serve it off with his invention of the eponymous everyday meal.
Plates may be the standard but I am all for eating off or out of something else occasionally. I do, however, draw the line at footwear.
What Next?