Restaurant Brighton's guide to
Foodie Christmas Gift Ideas
Struggling for gift ideas for foodie friends and family this fraught festive season? We've had a look around at some of our favourite local venues who have thoughtfully put gifts together for you. By supporting small local businesses you'll give something really special and help see independents through a difficult winter. 
We've got gift vouchers for great restaurants here. For more Sussex produce visit our From Sussex with Love page.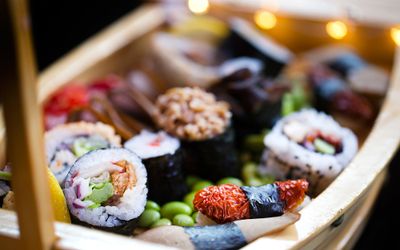 For the sushi lover, there can be no better gift than MOSHIMO Membership. It really is a gift that keeps on giving, for just £24 you will give year-round discounts, such as 50% off food for January and February, 50% off every Vegan VVednesday and much much more.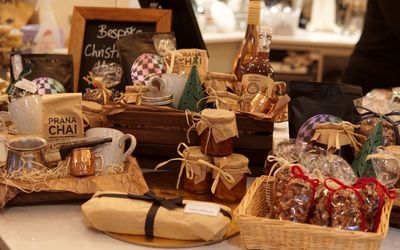 This Christmas, treat the coffee lover or foodie in your life to a beautifully presented hamper from Lost in the Lanes. They have a range of sizes & options available which have been carefully created, including some decadent sweet & savoury treats and even some stunning ceramic homeware. Alternatively, you are welcome to build your own if you're looking for a bespoke gift!
Please give Lost a minimum of 2 hours notice to create your perfect hamper and remember to pick up before 4pm on Christmas Eve!
Lost Festive Hampers are priced from £35 and can be ordered via Click It Local, 
info@lostinthelanes.com
, in the cafe or by phoning 01273 525 444.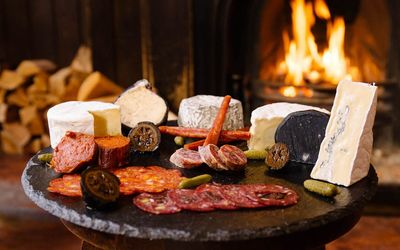 If celebrating has felt rather hampered this year it's time to reclaim the word! Hampers from The Great British Charcuterie are super gifts for lovers of artisan cured meats, small yield cheese, Sussex wines and beers. There's something for everyone to enjoy here (including a vegan cheese hamper). All produce is from the British Isles and sourced carefully by the discerning tastebuds of owner and Brighton Chef, Phil Bartley.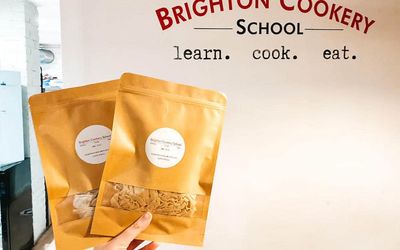 "Give a man a fish and he can eat for a day, give him a net and he can eat for life", but what if he can't cook? A Brighton Cookery School voucher will entitle the kitchen enthusiast to gain new professional skills and the can't cook won't cook type to get a foot in the door. This is the least altruistic of gifts since it is likely to result in the gifter being fed from the fabulous learnings!
The Hot Chocolate & Marshmallow gift sets from Knoops are available from their Brighton cafe or for purchase from their online store will make the perfect gift for your chocolate-loving friends this Christmas. Sets include two Knoops classics and can be enjoyed by hot chocolate fans of all ages.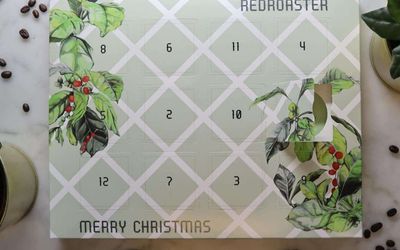 Redraoster have come up with an excellent gift for a coffee lover this Christmas. The 12 days of Christmas calendar includes enough coffee for two cups for every day from the 25 until when you have to take your tree down. It's totally plastic-free and after you're done with the coffee you've got a handy set of little tins for bits, bobs and trinkets!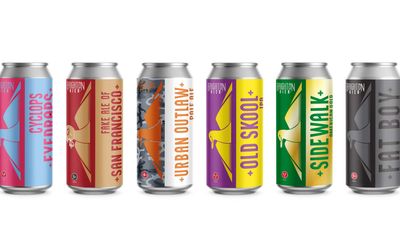 Why not treat a loved one this Christmas to a delicious case of Brighton Bier? These award winning brews are a great gift to send to a beer lover, while also doing a little boast about how great Brighton is! Brighton Bier can deliver these Christmas Beer Gifts anywhere in the city or nationwide. Right now you can also get 10% off your first order, cheers for that. 
As a gift, you can't go wrong with English sparkling, especially as we have so many great producers here in Sussex. The Rathfinny Estate's newly released 2018 Rosé with gift box, is a super gift option. It's a pale pink rosé with a vibrant palate of wild strawberry coulis and candied mandarin zest. 2018 is often referred to as the vintage of the decade. This rosé is a real celebration wine that your giftee will just love.