English Wine Week 2021
Wine producers and wine lovers unite for English Wine Week and celebrate the glorious, world-leading reds, whites, rosés and sparkling English wines. Here's some wine wisdom from the experts.
Rathfinny Wine Estate – located on a south-facing slope of the South Downs National Park, Rathfinny is perfectly situated for growing its mix of Pinot Noir, Chardonnay and Pinot Meunier grapes. In addition to Sussex Sparkling, Rathfinny produce some still wines under their Cradle Valley label and gin and vermouth under their Seven Sisters label. Their wines are available to buy from their shop Cellar Door, online or you can enjoy them at one of their two restaurants – The Tasting Rooms and Flint Barns.
1. Blanc de Noirs 2016 – "Decadent and world-class" – Will Lyons. Rathfinny's vintage Blanc de Noirs is the signature wine of Rathfinny Wine Estate, made from predominantly Pinot Noir grapes which are very characteristic of the Rathfinny sparkling wine portfolio.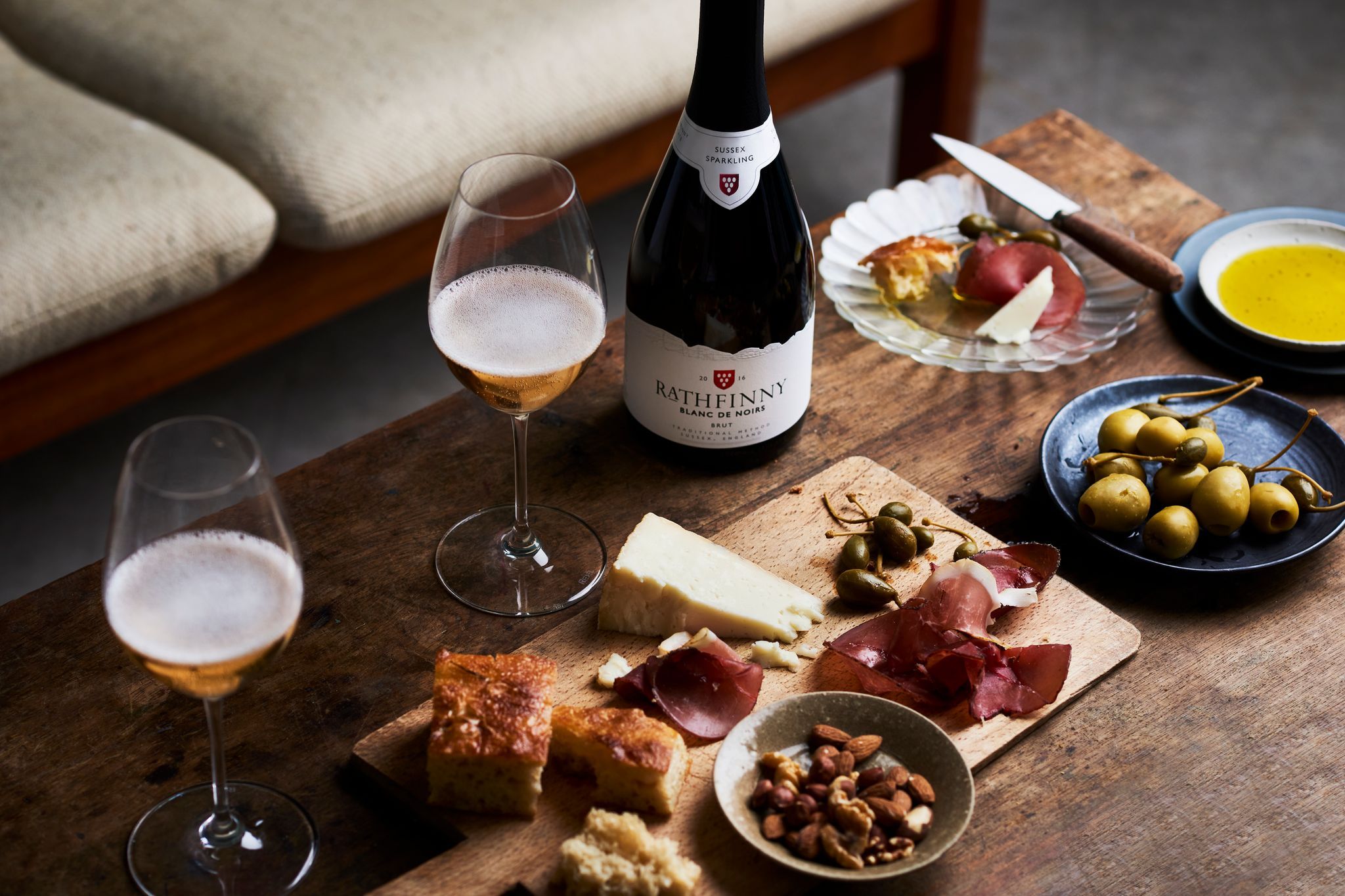 Pair to perfection with duck rillettes or rare-cooked venison steaks, or enjoy with the hot and sticky notes of Vietnamese-style caramel pork
2. Blanc de Blancs 2016 – "One of England's Finest" – Jamie Goode. Rathfinny's vintage Blanc de Blancs is available in a very limited quantity, using only the very best grapes from the Rathfinny Vineyard.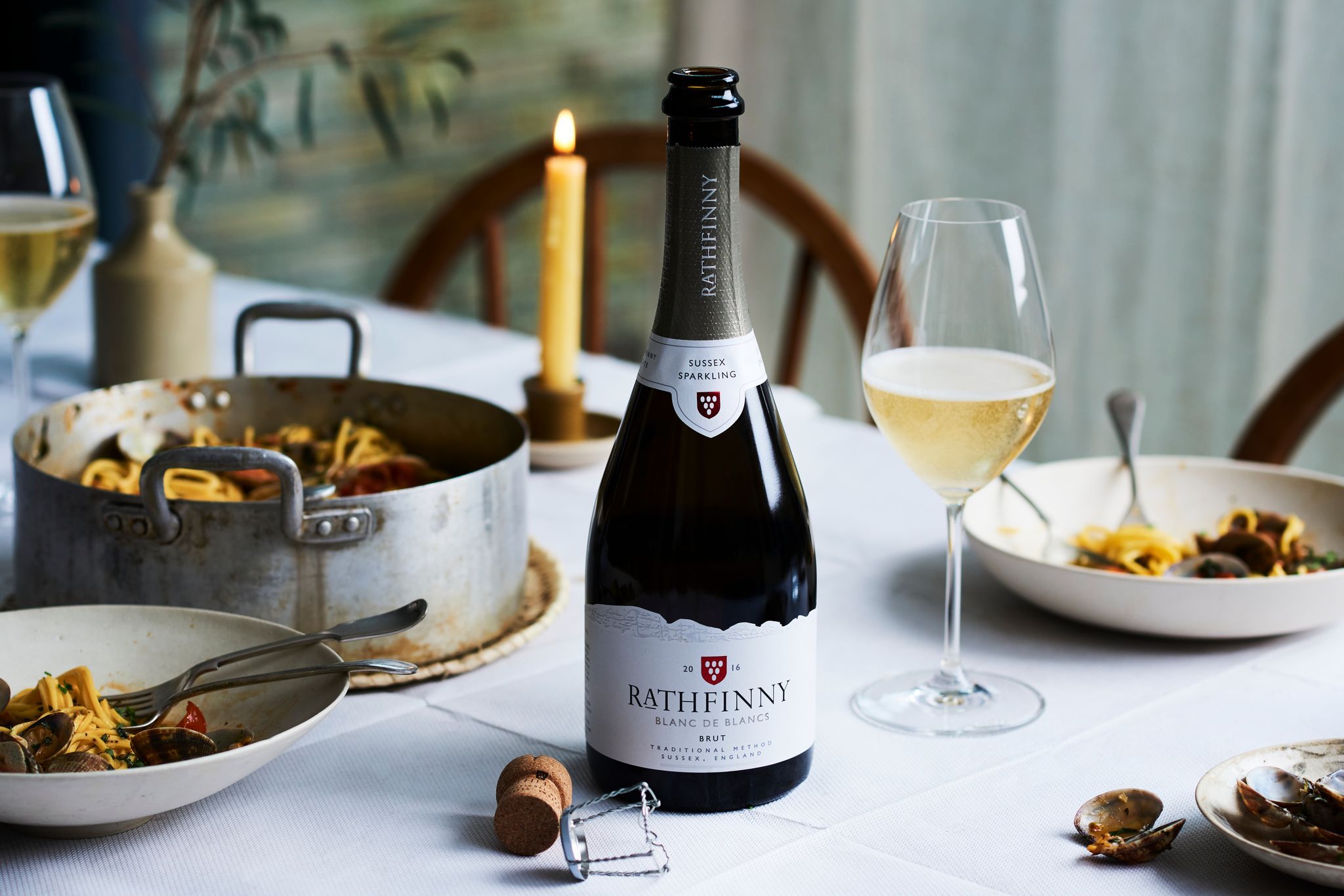 This delicate Chardonnay-based sparkling pairs beautifully with seafood dishes such as ultra-fresh crab and English king prawns.
3. Classic Cuvée 2016 – Amazing value considering the high quality (Less than £30!). This sparkling represents the best of Rathfinny in a glass, made from the traditional sparkling method using Pinot Noir, Pinot Meunier and Chardonnay grapes, grown and hand-harvested on the Rathfinny Wine Estate.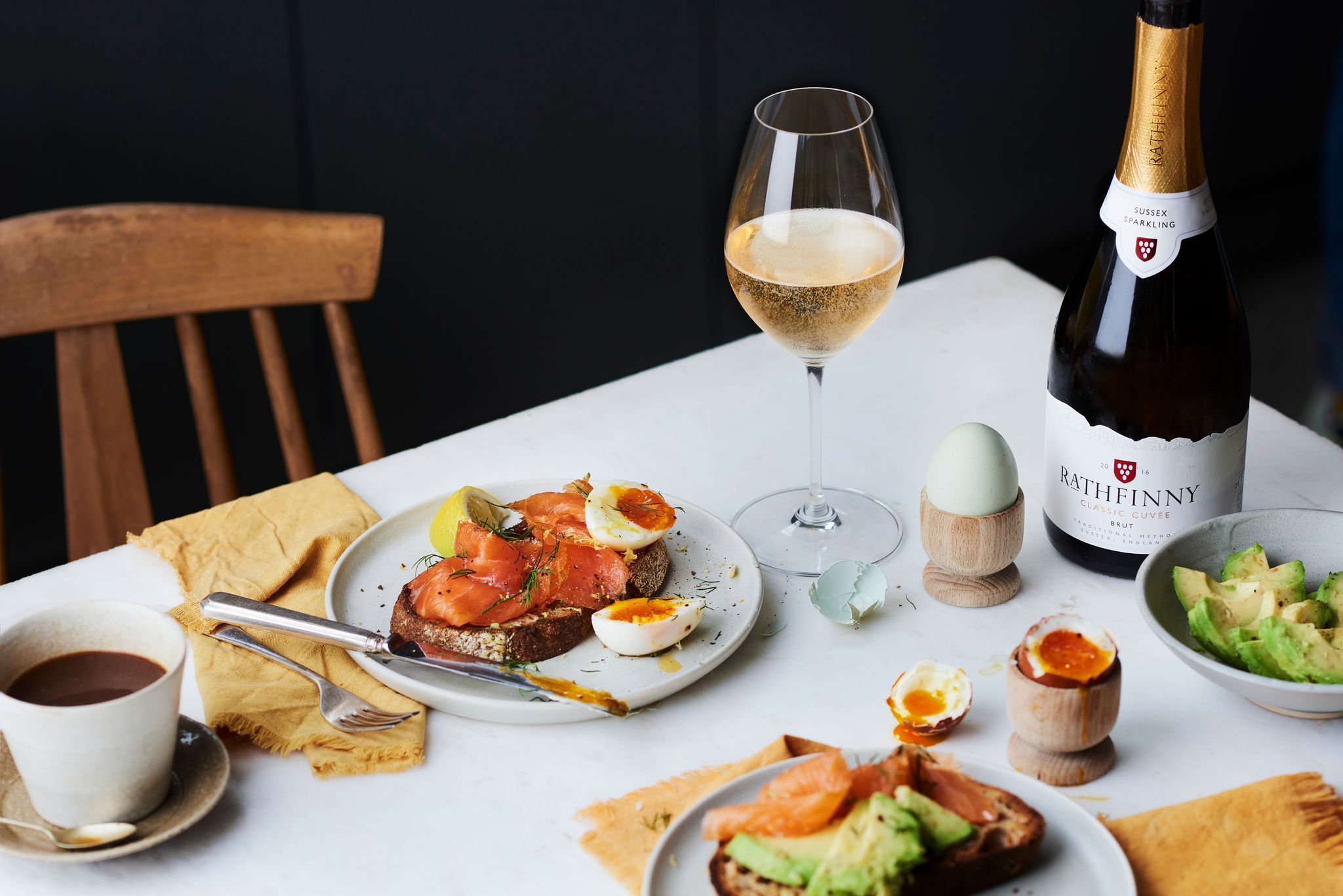 This wine is super food-friendly, pairing beautifully with truffle-infused arancini or the comforting creaminess of homemade fish pie.
Etch. – Master chef Steven Edwards and owner of the multi-award-winning, fine dining restaurant based in Hove Etch. Uniquely, each course of the tasting menu features only two ingredients and is served as tasting plates over the course of two to three hours.
1. Nyetimber 1086 Prestige Cuvee – It's a very special English sparkling that should be saved for a celebration.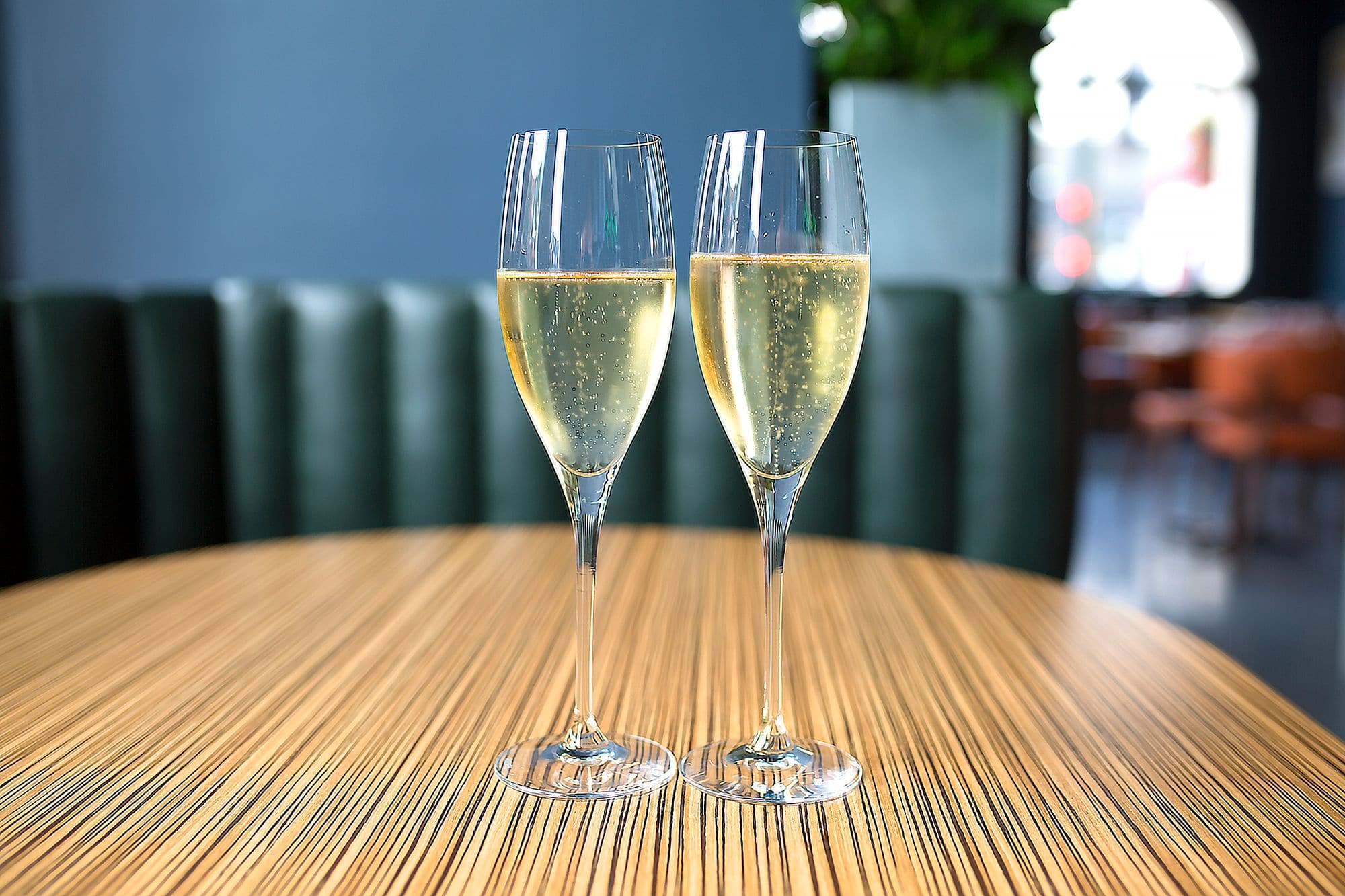 It has a lovely creamy brioche flavour too that works really well with umami flavours like our snacks of mushroom doughnuts and cheese and onion biscuits.
2. Hoffmann & Rathbone Bacchus – I love this wine and always order a bottle when dining at etch. It has a beautiful crisp floral elderflower taste that is quintessentially British.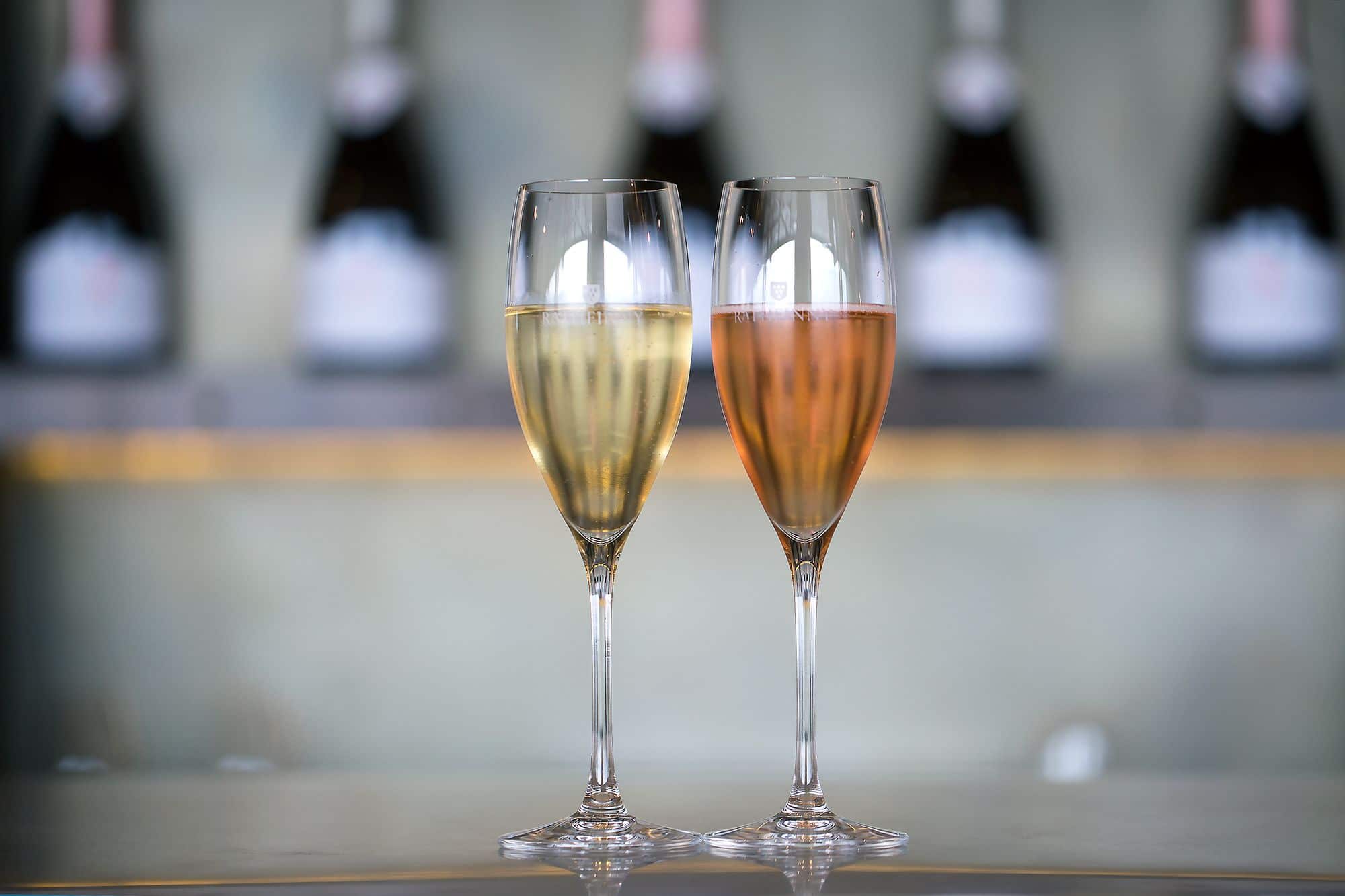 Drink this alongside asparagus or seafood.
3. Rathfinny Rose – A lovely rose sparkling wine that is great to finish the meal on without heading towards a dessert wine.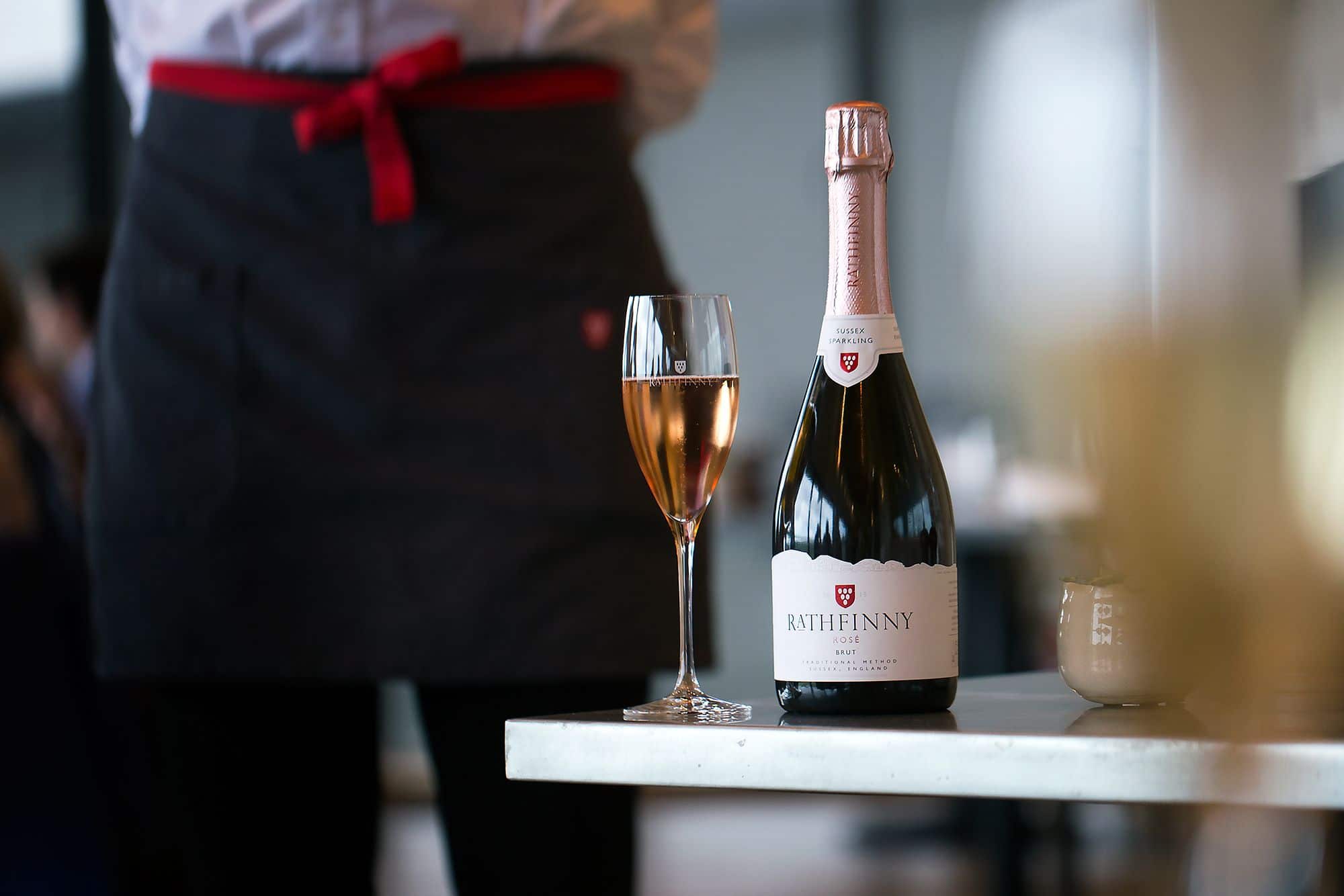 It gives a lovely crisp finish to the meal and enjoyed alongside strawberries and cream.
Bolney wine estate– Three generations of families are involved in the Bolney Estate. With Sam Linter, daughter of the founders heading up the winemaking. The vineyard was founded in 1972 they now produce red, white, rose and sparkling wines and has won numerous awards, including UK Wine Producer of the Year, 2012 (International Wine and Spirit Competition) and WInery of the Year, 2017 (UK Wine Awards). Wines can be purchased via their website, from their vineyard based shop or enjoyed with a meal at their restaurant.
1. Lychgate Rose Fresh and silky rosé with aromas of strawberry, raspberry, red fruit and rose petals.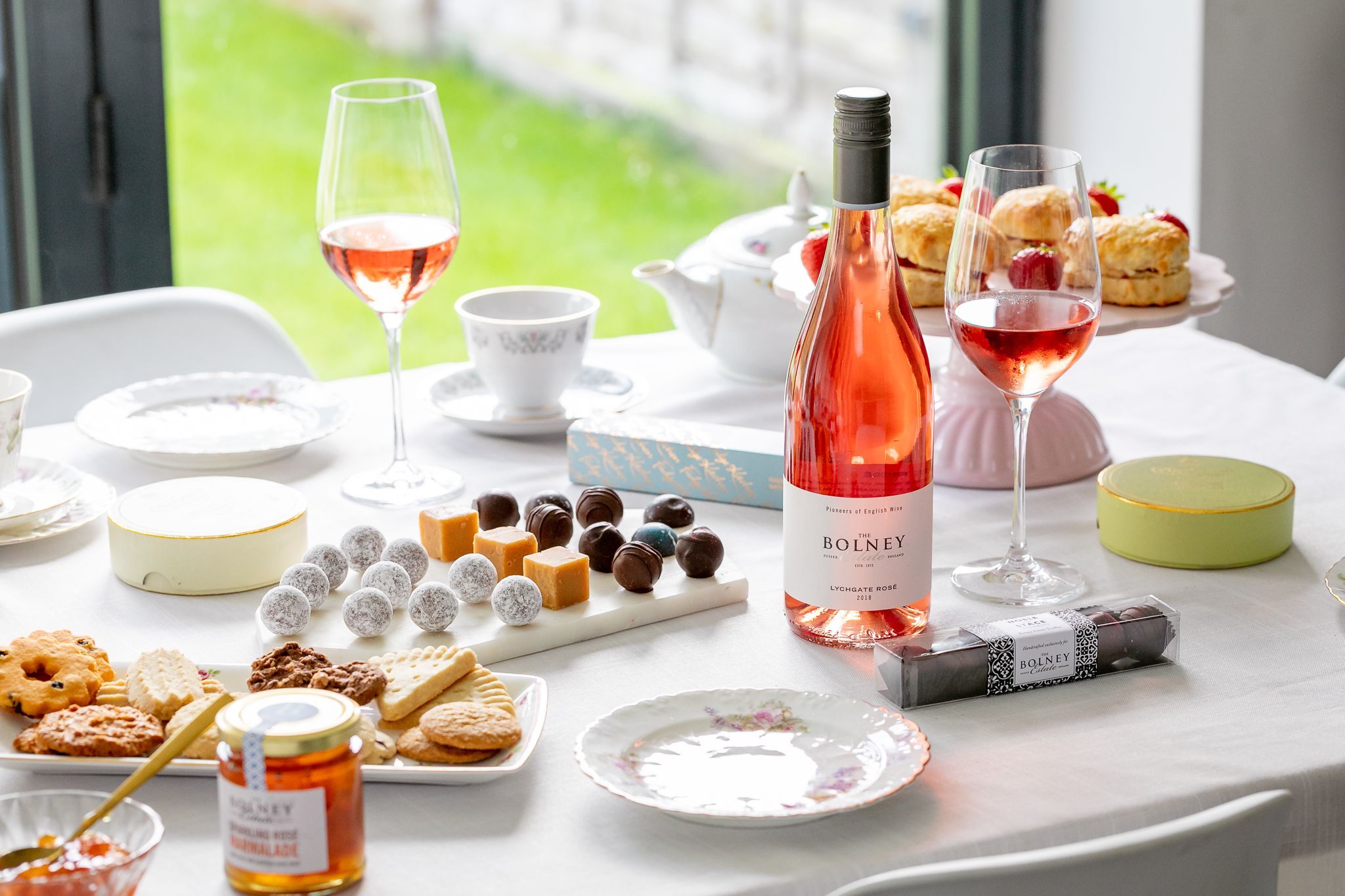 This refreshing coral pink rosé is the perfect companion for a summer picnic or BBQ with friends. Lychgate Rose is also a great wine to pair with food. It goes perfectly with fish and chips or a bowl of Sussex strawberries and cream.
2. Pinot Gris – A medium-bodied smooth white wine with succulent pear aromas. Pinot Gris offers a taste of citrus and honeysuckle with some freshly cut grassy notes. This wine shows just how good Pinot Gris can be in the UK. Beautiful pear aromas, with great texture and a hint of spice on the palate. It was also the first English still wine to be served at Wimbledon.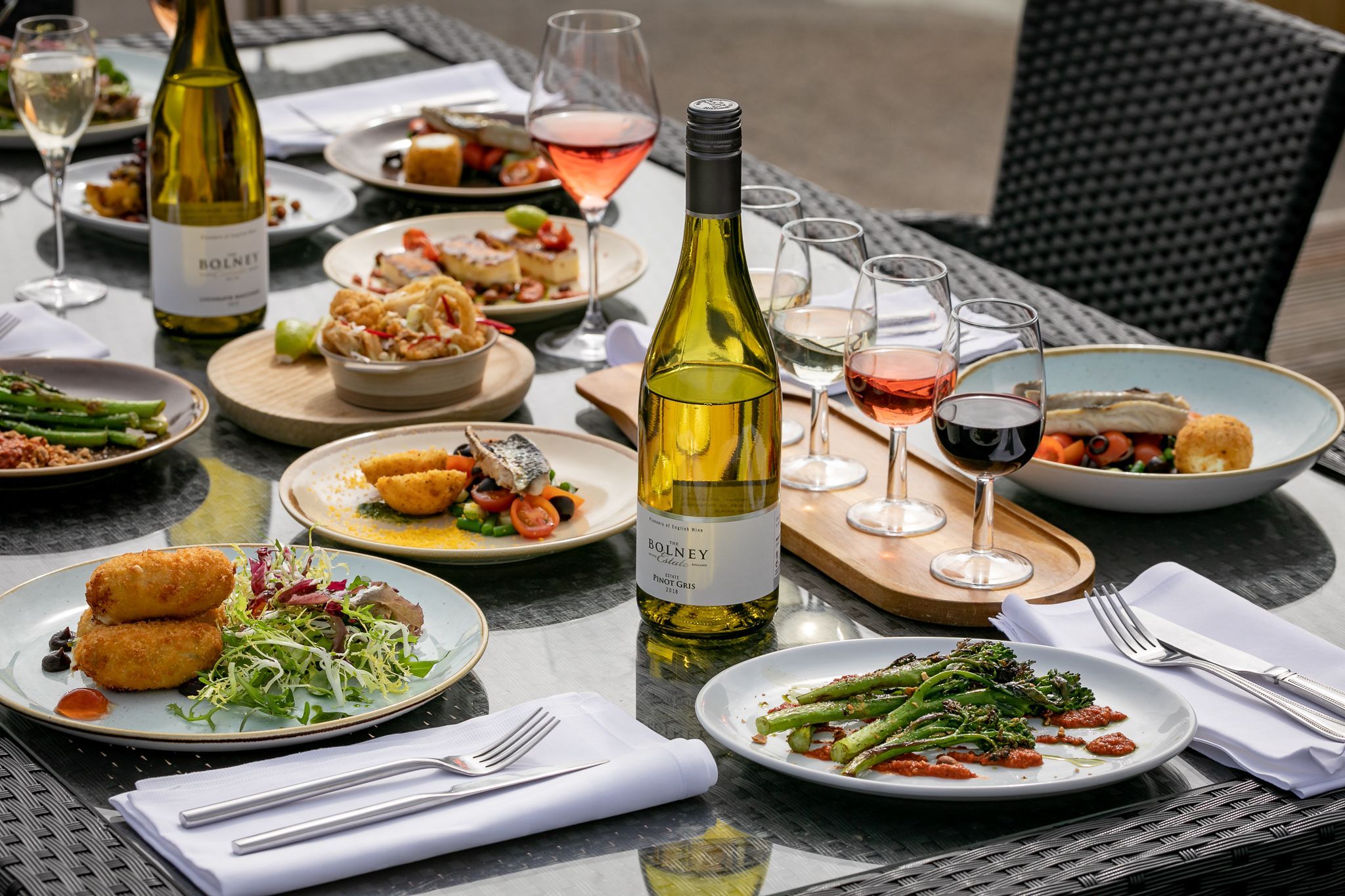 Pairs beautifully with Sushi, shellfish and Asian dishes.
3. Bolney Bubbly – A delicate and well-balanced English sparkling wine, with floral and brioche notes combined with zesty citrus, honeysuckle and elderflower, finishing with a soft fresh hint of sweetness. After a tiring week, we love to sit and relax over a glass or two of this wine. The mix of fruit and floral notes and the creamy softness of the wine creates something very enjoyable to relax with.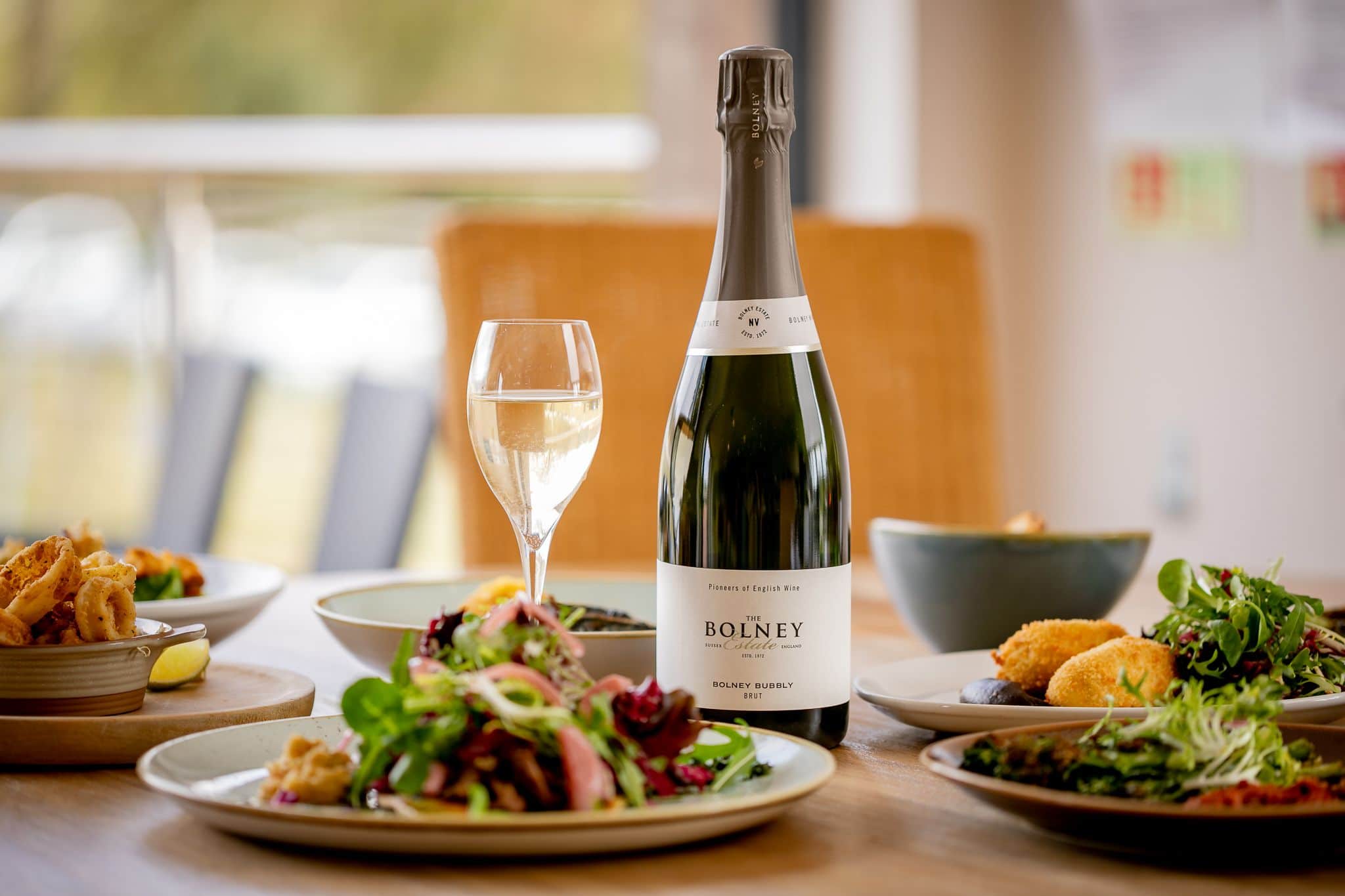 Pairs well with tuna, chicken risotto, salmon en croute.