The Needlemakers Cafe – Roundhill
The Old Needlemakers cafe in Lewes has been taken over by the acclaimed team behind the award winning plant-based Brighton pub, The Roundhill (Moshimo Vegan Challenge winner 2019, BRAVO Best Roast winner 2020). Providing customers with an entirely plant-based cafe experience and a menu that offers locally sourced cafe classics to be enjoyed amongst a bucket load of warm family vibes.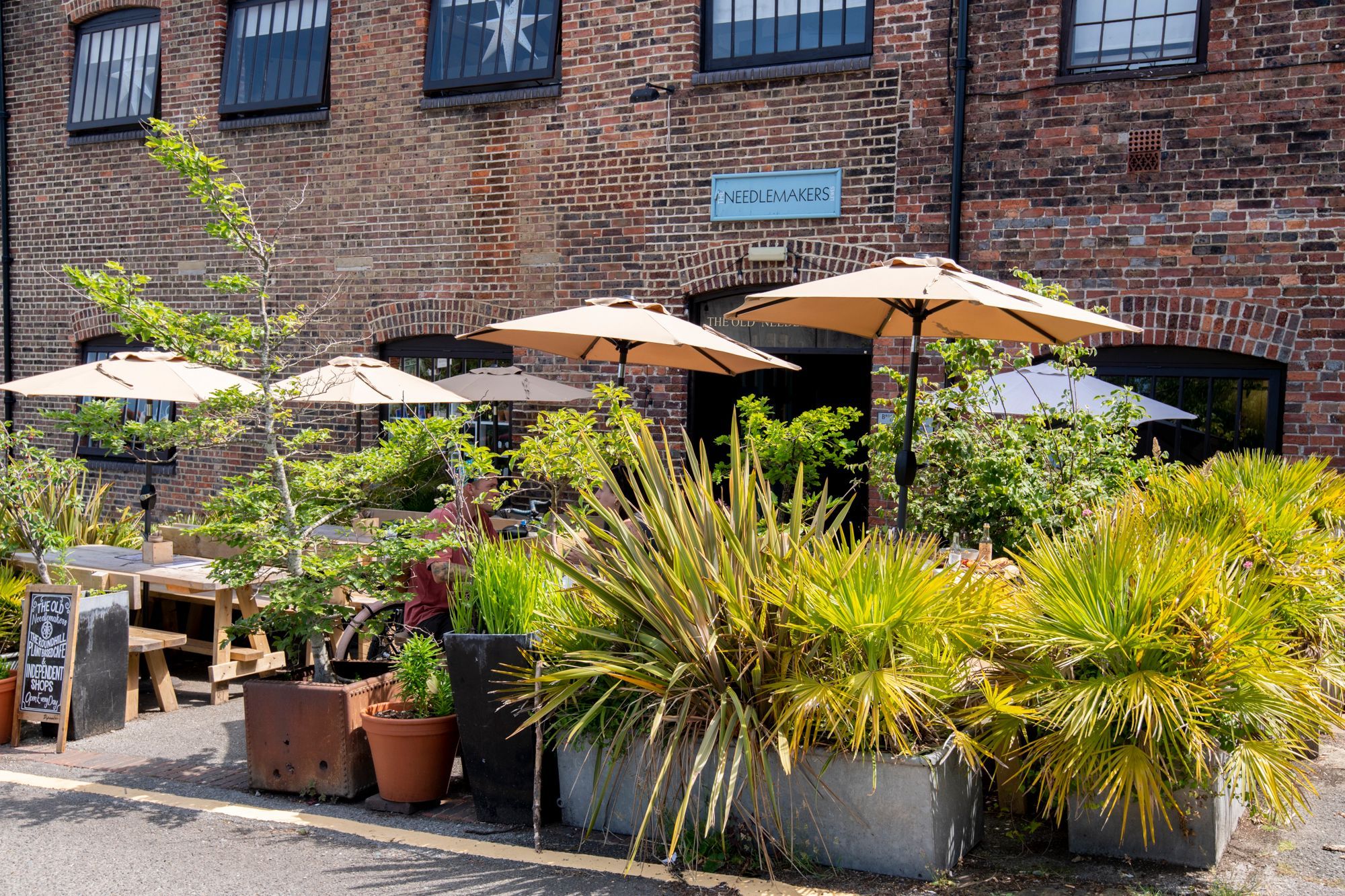 Local relic made good
The Old Needlemakers is a historic landmark in the heart of Lewes, with that charm that is instantly captivating and nostalgic. Inside you'll find an array of independent shops to explore, from plant shops to antiques and boutiques. The Needlemakers is situated just 10 minutes walk away from Lewes Station and boasts its own car park to the rear of the building.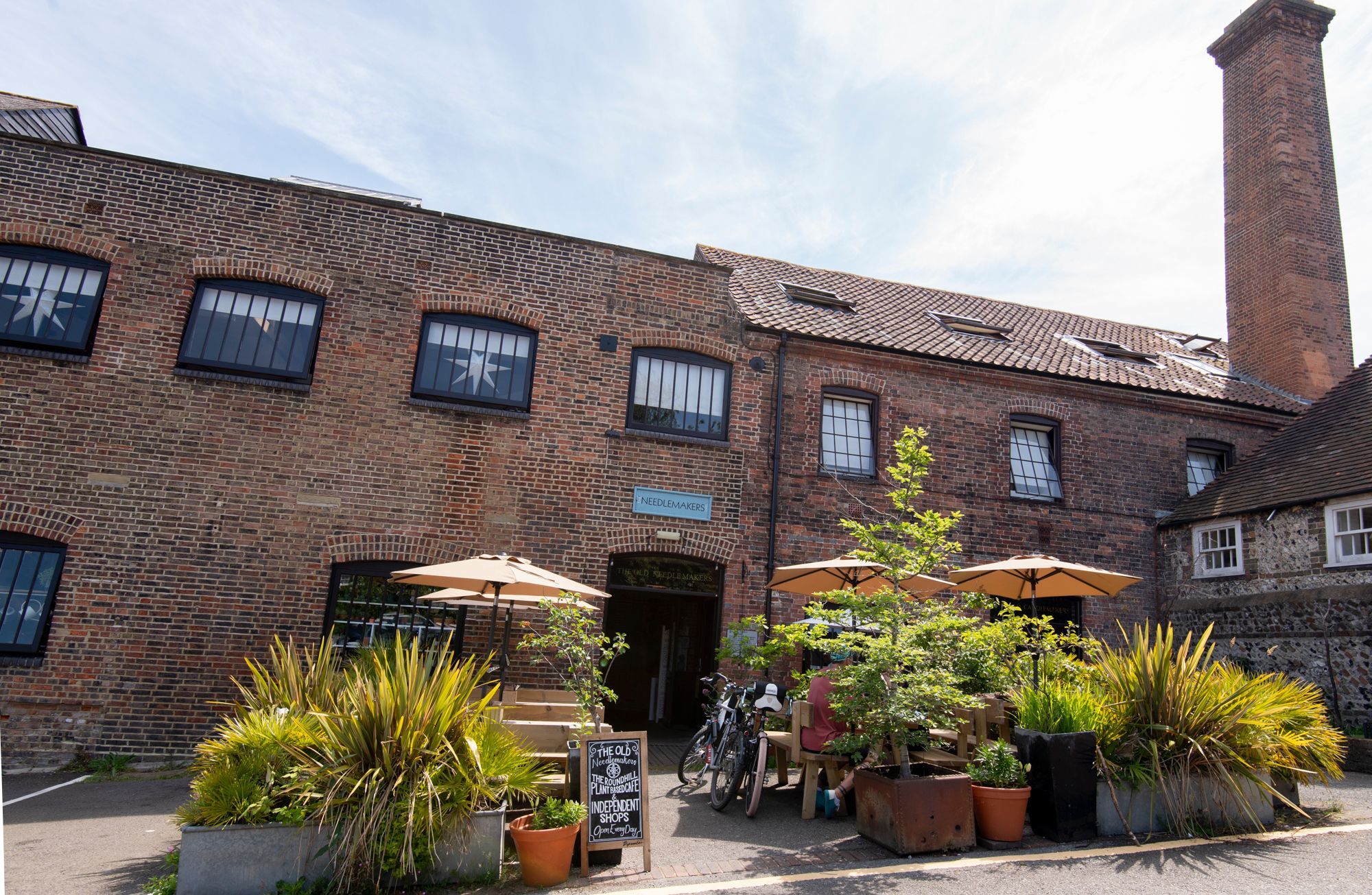 Plant-based, local and delicious
Enjoy a 100% cafe experience in the heart of Lewes. The food at The Needlemakers cafe offers top-quality cafe favourites. You can expect delicious breakfast, brunches, hearty lunches, pastries and drinks from local suppliers and all entirely plant-based. Most of the menu can be adapted for a gluten-free diner, so don't be afraid to request little alterations.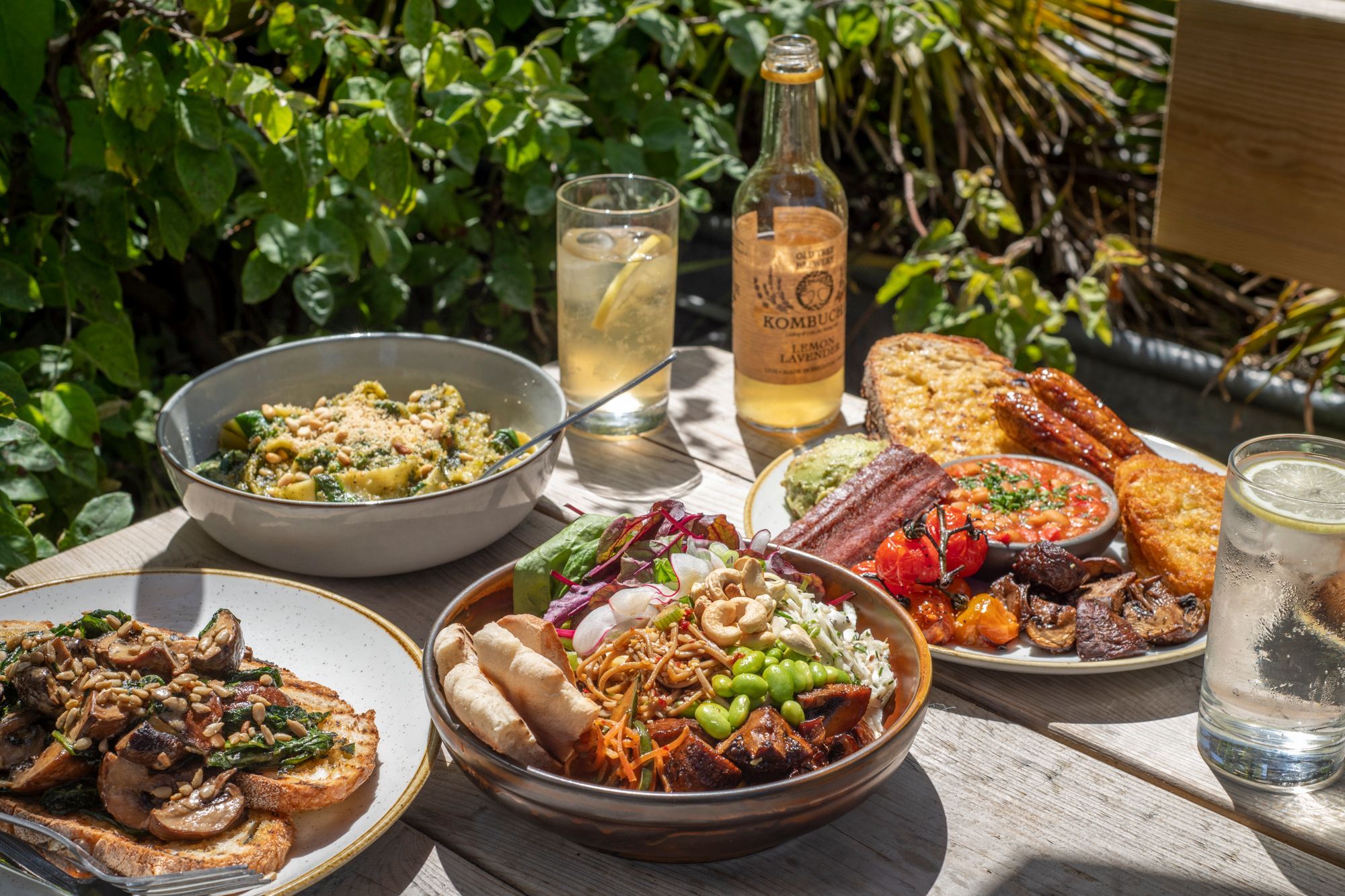 World wines, local grain brews and bean roasts
For those of you that want a little tipple with your lunch, The Needlemakers Cafe will exceed your beverage needs. They provide their customers with a selection of some of the best natural wines from all corners of the globe. Beer more your thing? Then you can enjoy a pint of the finest local brewed crafts. In keeping with the local theme, even the coffee beans are Lewes roasted. If you ask your waiter where they were reared, we'd lay coin on them being from a local Lewesian herd.
Alfresco dining
The Needlemakers Cafe can provide guests with ample outside dining space. So, enjoy food and drinks with family and friends in the suntrap of a courtyard, kick back and relax whilst surrounded by vintage redbrick and lush plant life.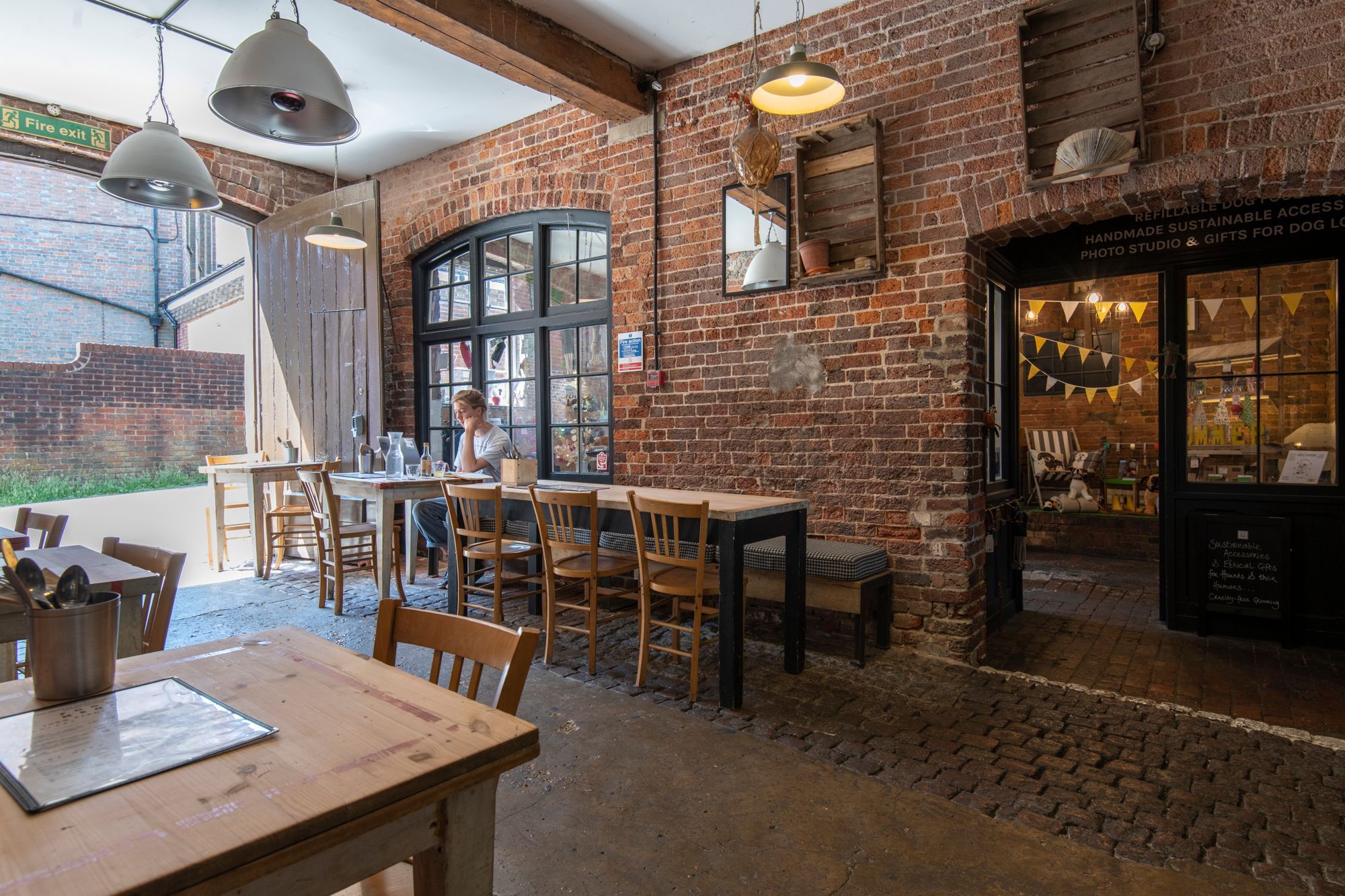 Post a Review
Be the first to review.