Dodo Pizza Brighton
Dodo pizza Brighton on York Place is an eat-in and takeaway pizzeria with a difference. Quality fresh ingredients and a streamlined service means Dodo pizza can serve fast food that isn't 'junk food'.
You may also like…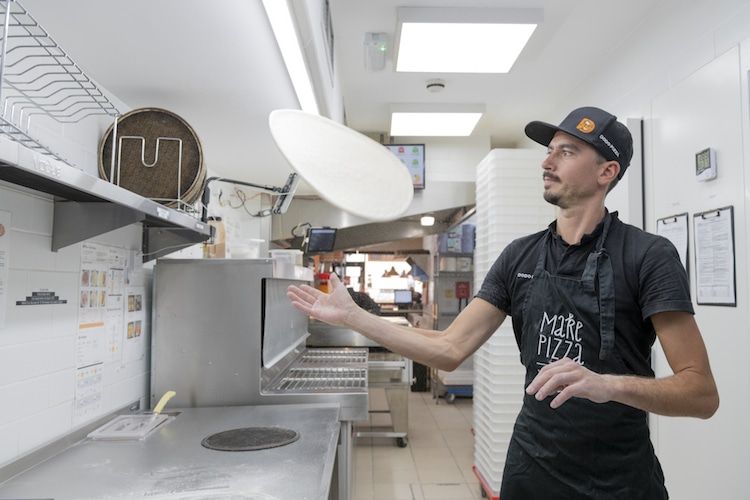 The restaurant area of Dodo Pizza Brighton is casual and relaxed, with big windows, for lots of natural light, and wood furnishings. The Dodo mascot takes up one wall and will also be a familiar face around town, handing out samples and promotions. Dodo's well thought out interior makes for an all-round more pleasant experience compared to other fast food venues which often opt for yellow artificial lighting and hard waring formica.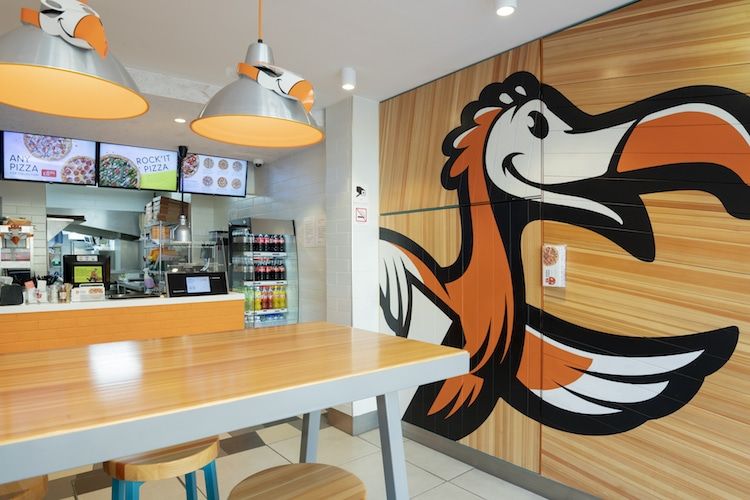 Plenty of choice at Dodo Pizza
Want to share a pizza but don't have the same tastes? At Dodo Pizza you can get a half and half, so there's no need to fight about the right or wrongs of pineapple on pizza! There's also a good selection of vegetarian and vegan options at Dodo Pizza, as well as sides, including vegan nuggets. All pizzas can be switched out to dairy-free 'cheese'.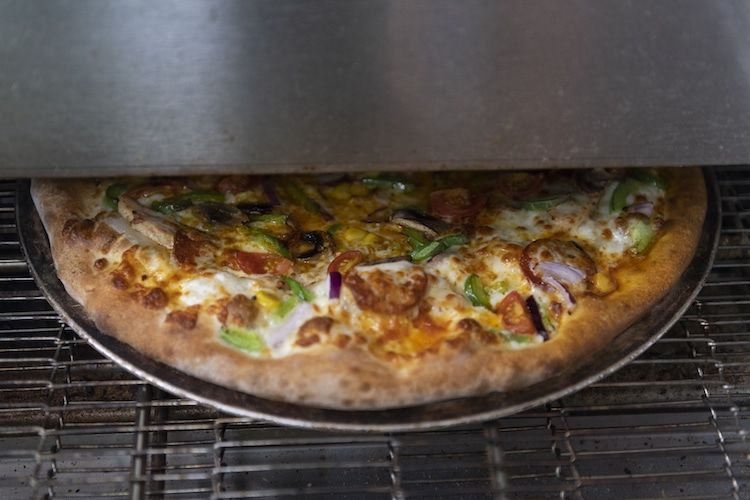 Dodo Pizza Brighton is a great place to meet up with friends for a quick but delicious lunch or an early evening meal before or after some time in Brighton. If you're on the go and want a quick snack, then fresh pizza slices are available for just £1, these are always fresh within the hour, so there's no compromise on quality or taste.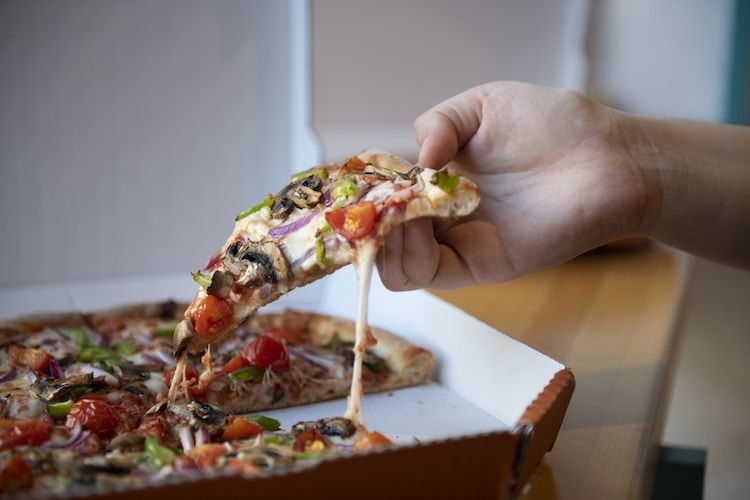 Take it away.
Dodo pizza is all about eating your way, be that eat in, collect or delivery. From the moment you place your order a series of streamlined systems kick into action to ensure piping hot, fresh and consistently quality pizza is delivered time and again. You can even watch your pizza as it is made from their website live cams!