Pizza opposite Brighton beach
The West Pier Pizzeria Brighton has fired up it's oven and is ready to serve the good people of Brighton unforgettable Romana style pizzas, alongside authentic Italian pastas.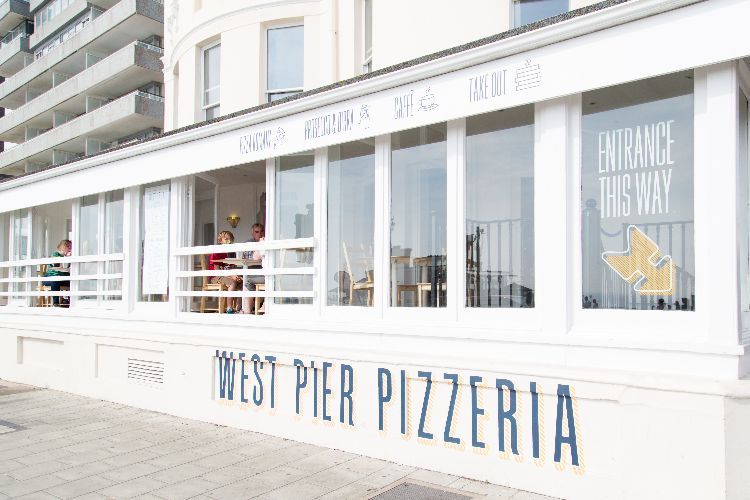 Romana pizza is made with a thin and crispy base, leaving a larger area for plenty of delicious toppings. Manager, Luca is passionate about his menu and you'll often see him popping into the open kitchen to help out the Pizzaiolo when needed.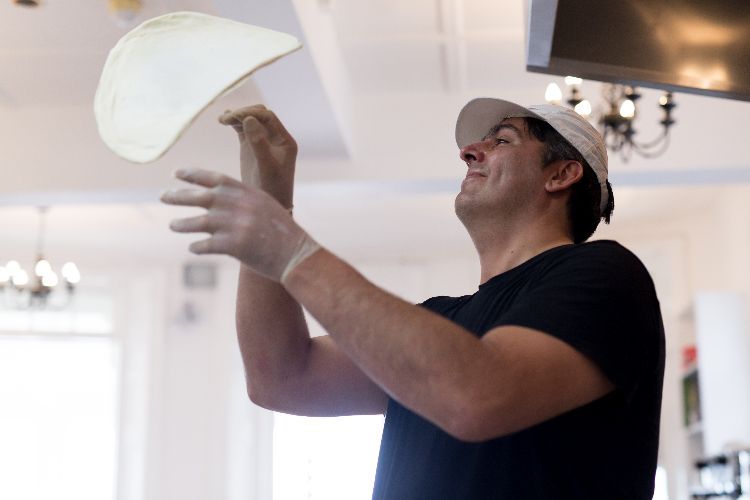 A stunning location
Located almost directly opposite the West Pier, you really couldn't ask for a better location. In the warm weather Luca and the team throw open the folding windows to let the sun in, and in the evening the sun sets over the Pier, creating an atmospheric scene for your dinner.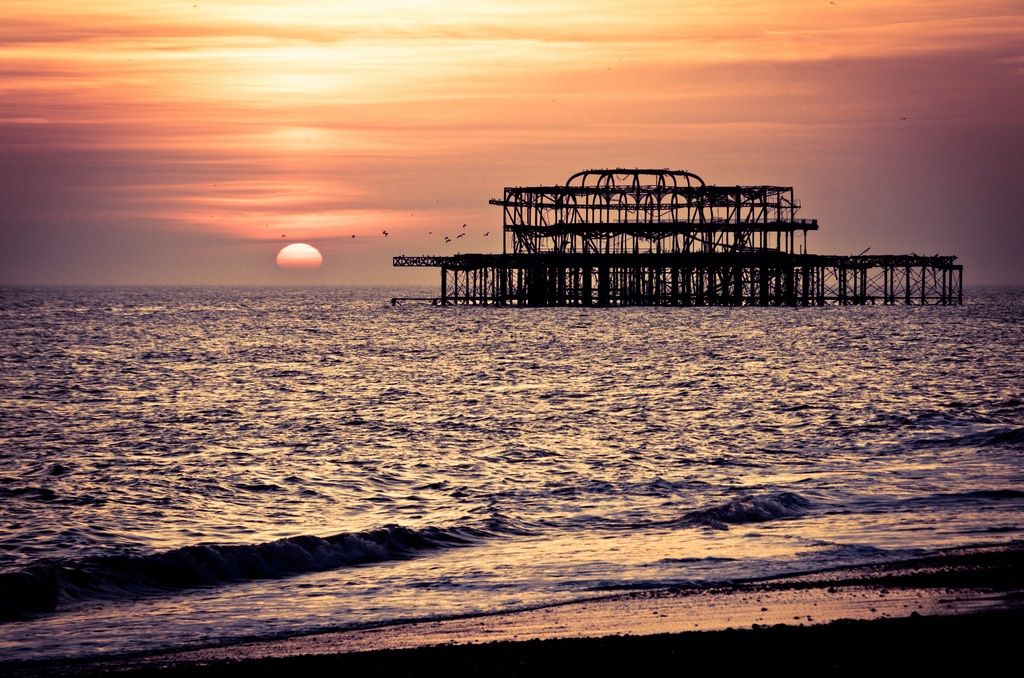 Suitable for all diets
All diets are catered for here, and The West Pier Pizzeria are happy to swap to gluten free dough, use dairy free 'cheese' and there's plenty of vegetarian options available. If you have more of a sweet tooth then you must try the nutella pizza, which we've heard goes down a treat with the kids.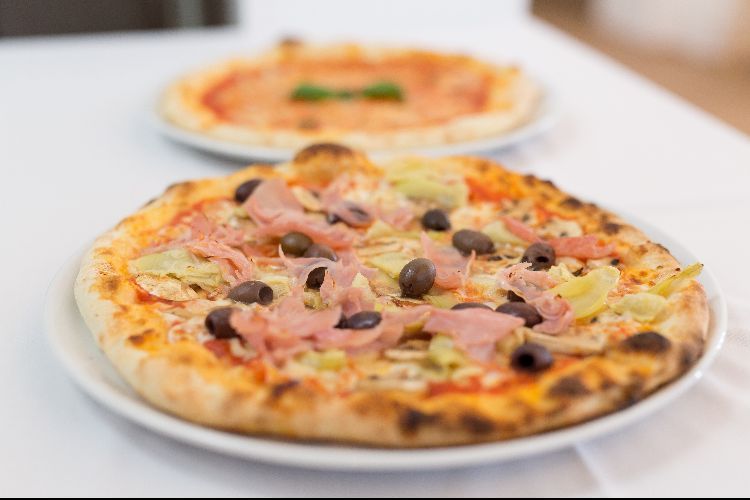 Talking of kids…
The restaurant is wonderfully set up for children, they can watch all the action unfold in the kitchen as the dough is flipped in the air and toppings added after. Instead of a children's menu, Luca and the team will offer any of the main courses in a child size portion, meaning they can try and enjoy everything.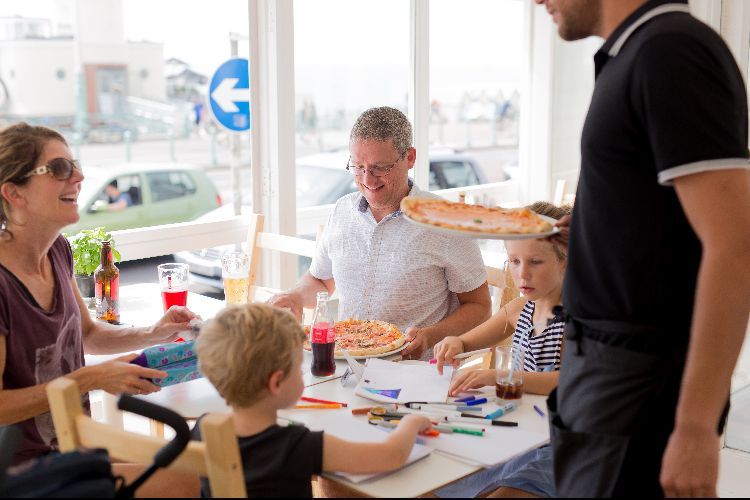 Perfect for parties – West Pier Pizzeria Brighton
With the bandstand and plenty of hotels just a short stroll away, we reckon the restaurant would be a fantastic place to hold an informal wedding reception or private party. The team pride themselves on hosting a great event, and can offer either a buffet meal or table service, depending on the occasion and your needs. With ice cold Peroni and Prosecco on tap and delicious coffee, it's sure to be a great success with your friends and family!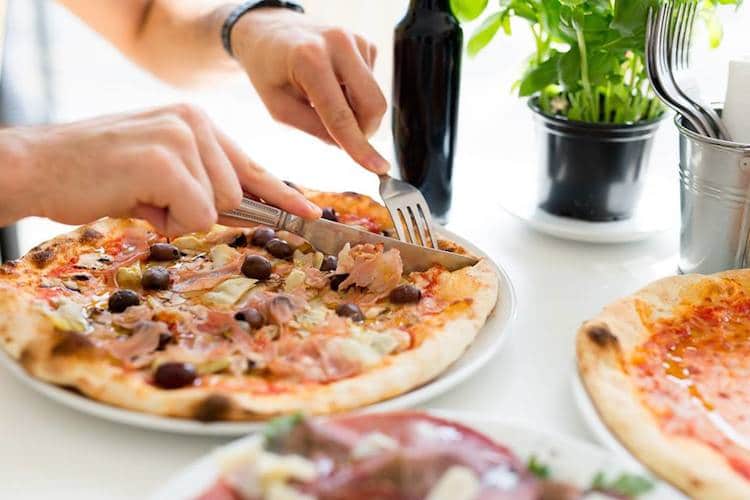 What next?
<href="https://restaurantsbrighton.co.uk/pizza-brighton/" title="Pizza restaurants Brighton">Our favourite pizza restaurants in Brighton