Father's Day Brighton – Where to take your old man?
They say the way to a man's heart is through his stomach, and these days your dad is as likely to be found in the kitchen whipping up a storm as your mum. Hurrah for equality we say! So give the old man the day off on Father's Day and treat him to a delicious meal at one our our top restaurants for Father's Day in and around Brighton, Hove & Sussex. 
Need more ideas? Check out our 100 food things to do in Brighton, best burgers, best Indian restaurants and where to find the best beer in Brighton.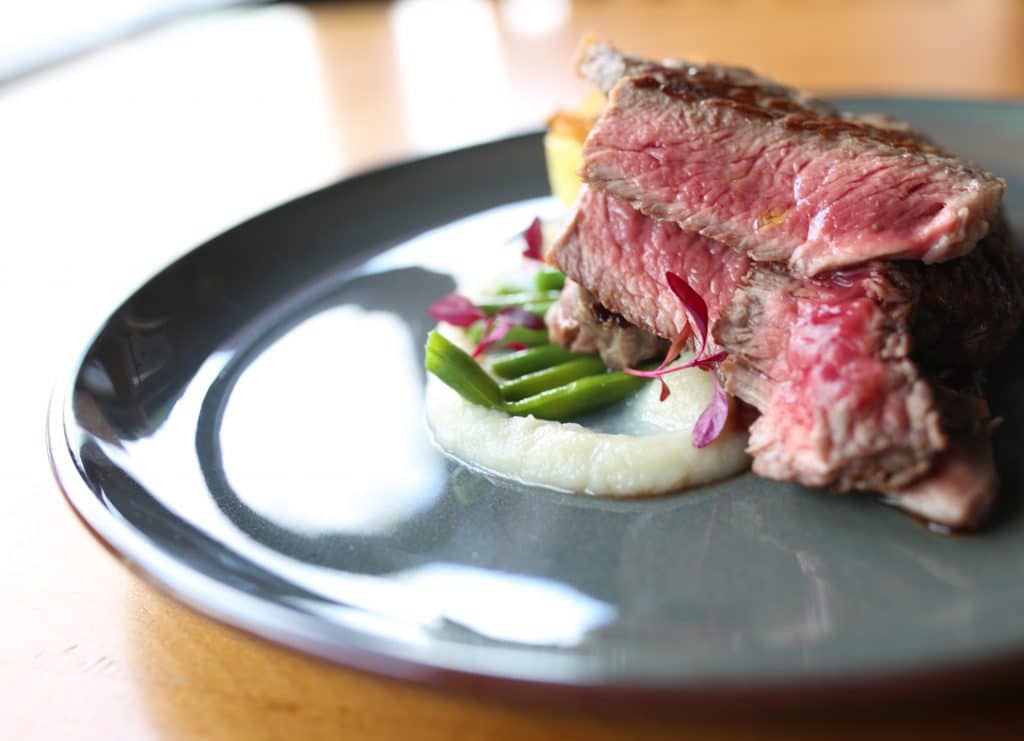 Latinoamérica is the first Argentine restaurant in East Sussex and has become famous for it's sumptuous steaks and full bodied Latin red wines. If your Dad has a penchant for steak then perhaps recommend he go for the 'Argentine Meat Experience' which includes four different cuts of steak, each cooked to perfection and served with traditional condiments.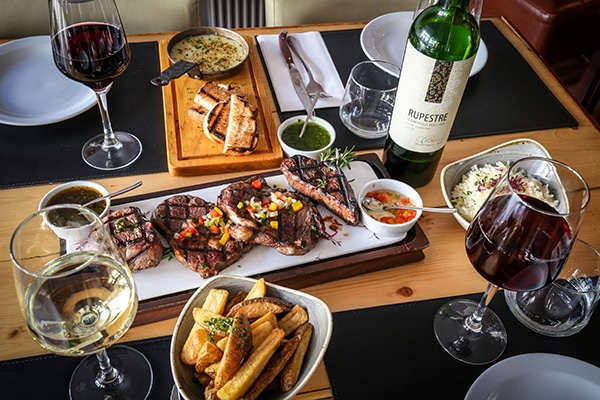 Aqua –
 Italian, Lewes
Take your Dad out for an authentic Italian meal at Aqua's restaurant in Lewes. There's something for everyone at Aqua, so great for all the family. If you like a bit of action you'll get it, with the open plan kitchen, you can see the chefs cook and prep your food! Aqua is open all day, so if it's a Father's Day breakfast or a Sunday roast you're after then look no further, Aqua serves that too. Boasting a delicious drinks menu as well, you're sure to have a fantastic Father's Day!
Forget a Vindaloo at your local curry house – what your dad really wants this Father's Day is a table at the Chilli Pickle. With too many awards to name in one article we assure you that this restaurant has not gone unnoticed – most recently being shortlisted in the UK's Top 100 Restaurants at the National Restaurant awards for the fourth year running. Offering a modern twist to traditional Indian cuisine, treat you dad to a taste sensation, beginning with a pineapple and black pepper Martini, before trying out dishes such as a Punjabi spiced lamb mince curry and a whole tandoori-marinated poussin. Dishes change seasonally and you can be assured of the best quality and locally sourced ingredients put together by a team of highly-skilled and creative chefs.

Sunday lunch at Drakes is a classy occasion, with traditional roast options vying for attention next to mouth-watering dishes such as pan-roasted duck breast with a potato and confit duck cake and game terrine. The restaurant decor is chic and sophisticated, the service suave and the ingredients locally sourced making Drakes a No1 destination for a Father's Day with a difference!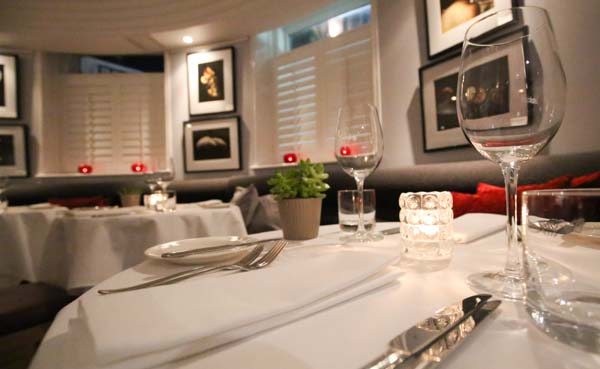 Senor Buddha | Modern Tapas
, Preston Road
Has your dad had a few adventures in his time? We've got the perfect place for a foodie traveller, Senor Buddha – located just off the bustling Preston Circus. You'd be forgiven for not having heard of it as it's one of Brighton's best kept secrets – a tiny restaurant run by Lee Shipley, a self-taught chef and world wanderer who set up base in Brighton after years travelling in Asia and living in sunny Spain. Fusing the culinary skills and flavours of two continents, Lee has breathed new life into the Brighton restaurant scene and offers fine dining at a very reasonable price indeed with friendly and knowledgeable service to boot.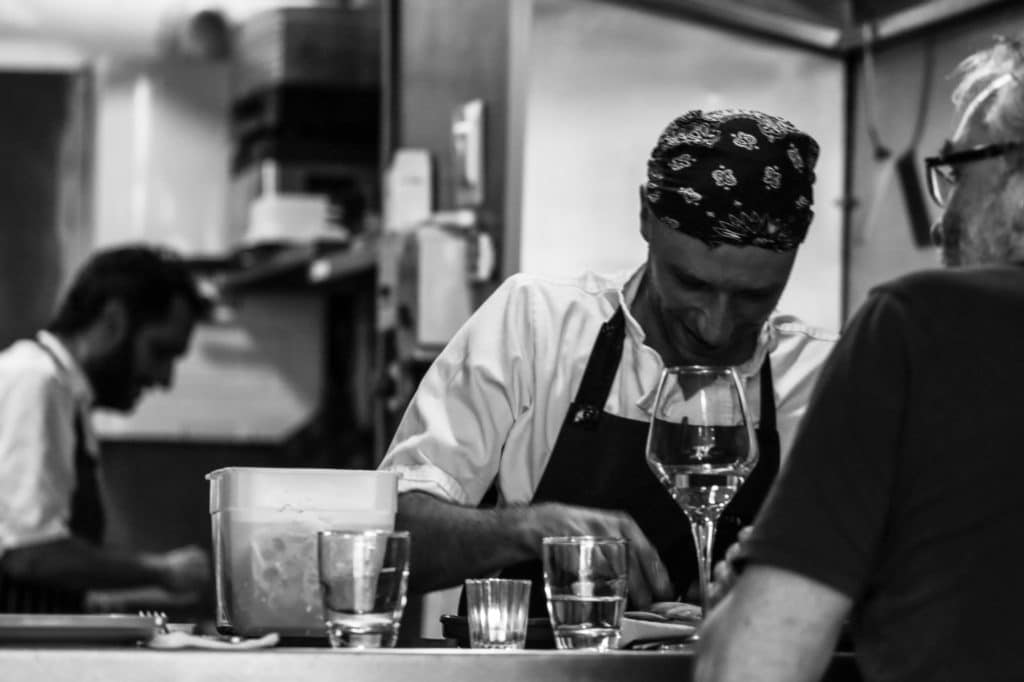 Located just north of Henfield, this traditional style pub welcomes the whole family (including the dog!). With plenty of space and a delicious menu specialising in freshly baked pizza we think this is a venue that will please the family! The Bull is popular for it's freshly made to order pizzas that are stone baked in a traditional oven.With over 20 different toppings to choose from, you can mix and match to your heart's content! If pizza isn't your thing then you could go for ribs, pasta or one of their burgers with homemade coleslaw… or maybe skip straight to dessert! The spacious beer garden is an ideal space to dine al fresco during the summer months or just to relax & enjoy a drink.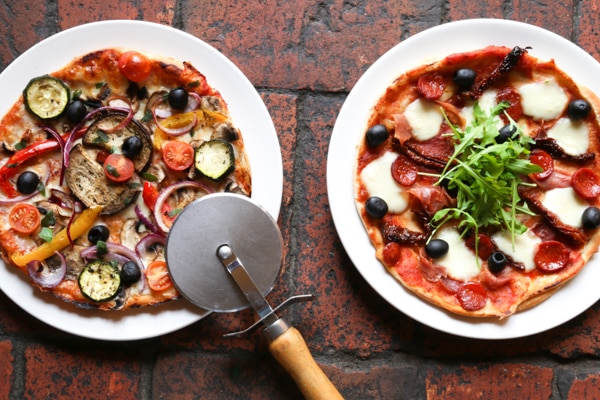 Want to add a bit of sophistication to Father's Day? Book a table at the extremely classy (and newly opened) Petit Pois, a French restaurant located on Ship St. Run by husband and wife team, David and Ivana, they have used their many years experience in the kitchen and front of house to provide a menu that will inspire and delight, and service that is second to none. Expect French tapas and plenty of fine wines.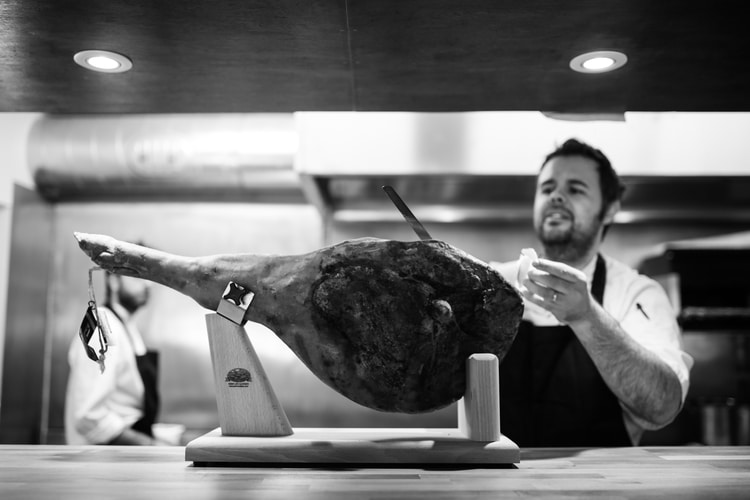 Since Father's Day falls in June, if anywhere in England will be sunny it will inevitably be Brighton (here's hoping!). Head to the South Coast for a day by the seaside and pay a visit to one of the newer establishments that has popped up along the newly refurbished Victorian seafront arches underneath the Kings Road. Younger kids will love the popular paddling pool located just opposite the Bucket and Spade Cafe, and mums and dads alike will enjoy the menu even more! Offering locally sourced dishes such as Brighton blue cheese burgers and plenty of fresh salads, it's a great spot to spend a casual Father's Day. The Sunday lunch menu changes week by week so keep an eye out on their social media to see what's available before you go.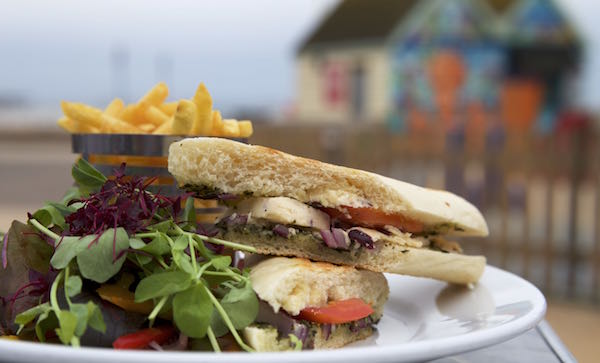 The Little Fish Market began back in early 2013, with chef-patron Duncan Ray (Previously Pennyhill Park and The Fat Duck) setting up stove in a charming, intimate 20-cover restaurant. Previously a fishmongers just off the Western Road in Hove, the venue is simply laid out with comfortable wooden tables and fish themed local artist's work adorns the neutrally themed walls. Duncan offers a fixed priced five course menu at £50pp, decided on what's been landed by the local fisherman that day. Past delights have included Monkfish with Pork belly and Carrot and Star Anise or the hugely popular Slip Sole with Seaweed Butter. A fantastic restaurant to visit for any fish & seafood lover!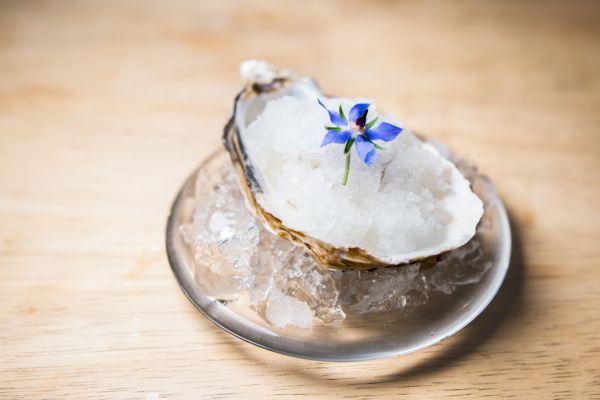 The Coal Shed | 
Grilled Meat and Fish, Boyces St
Let's talk meat. And not just any meat, a 35 Day Dry-Aged Roast Sirloin of Beef to be exact. That's the calibre of dish that will greet your eyes when perusing the menu at the highly acclaimed Coal Shed, alongside lobster and chips and buttermilk fried chicken. Sunday lunch is a serious business here with a dedicated Sunday menu and a wine list to please any connoisseur of the good stuff. If you think it might have been overshadowed by the opening of it's sister restaurant, The Salt Room, you'd never know it by the waiting list for a table! Book in fast and enjoy the look on your dad's face when you reveal your dining destination.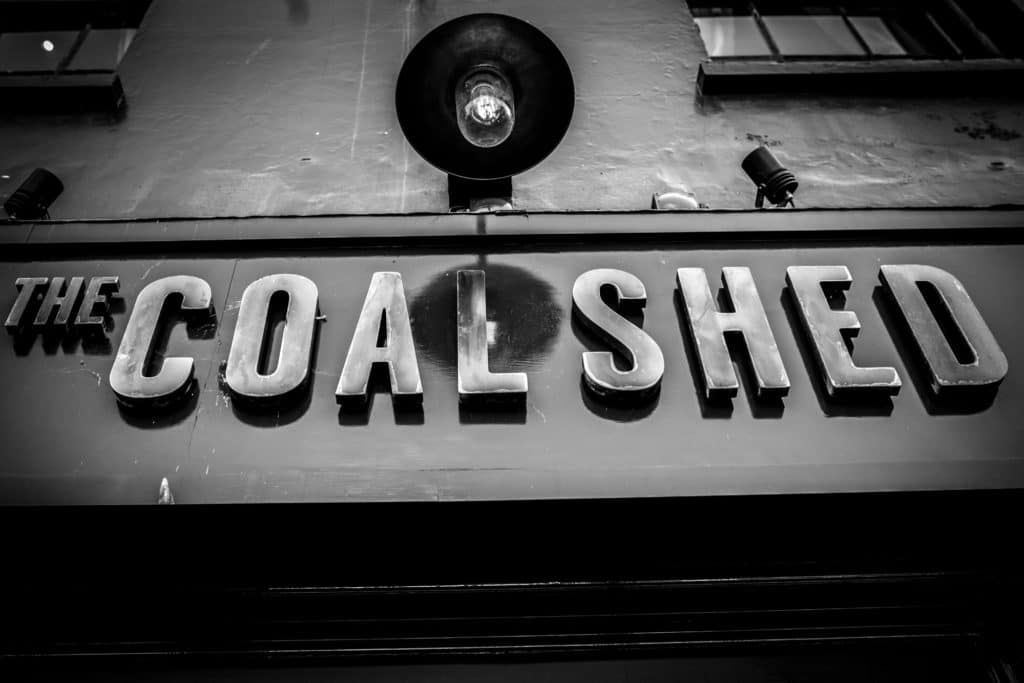 Take your Pa out for a brisk country walk through the rolling hills of Fulking and Poynings before treating him to a fantastic roast dinner at one of the best country pubs in Sussex. Nestled between a valley in the South Downs, the Shepherd and Dog is steeped in history but still remains inn-keeping with the times (ho ho!), hosting regular community events such as a summer gin festival. Dog-friendly and as cosy as they come, it's a great family spot to hole up for the afternoon and sample a craft beer or two. Perhaps it's only fair to let dad off the driving for one day!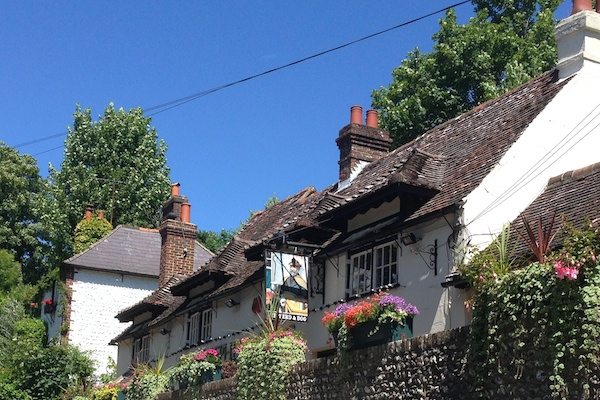 Is it a cliche to assume all dads have a hankering for a great burger? Perhaps, but we're going with it anyway and if there's one Brighton restaurant that caters for all burger-loving types (meaty and vegetarian) it's Coggings & Co in the lovely Seven Dials area near to Brighton station. Winning 'best burger' in the Brighton & Hove Food Awards 2015 has given them the kudos they most deserve for their menu which features mouth-watering burger toppings such as Barkham Blue cheese, mushroom tapenade and green chilli slaw. Yum. It's easy to book a table through their website – so head over quickly to nab your space!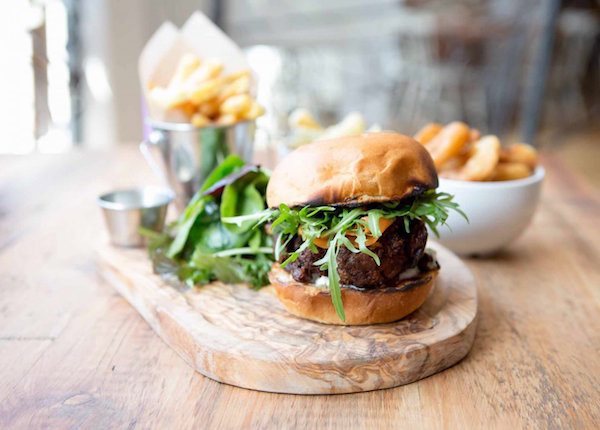 Hove Place | Small plates
, First Avenue
Since its refurbishment in 2012, Hove Place has developed quite a name for being a great spot for a Sunday roast. With one of the largest sun trap gardens in town, make sure to order a beverage and head outside to catch some rays and enjoy the June weather. With brownie points awarded for roasting their potatoes and parsnips in dripping and for featuring Wagyu beef on the menu, there's care and attention given to every part of the dishes on offer. We're sure that you'd be hard pressed to take your dad for a better lunch in Brighton in such a pretty and central location, but a tip is to check the weather forecast before heading out as indoor space is limited, especially on busy Sundays.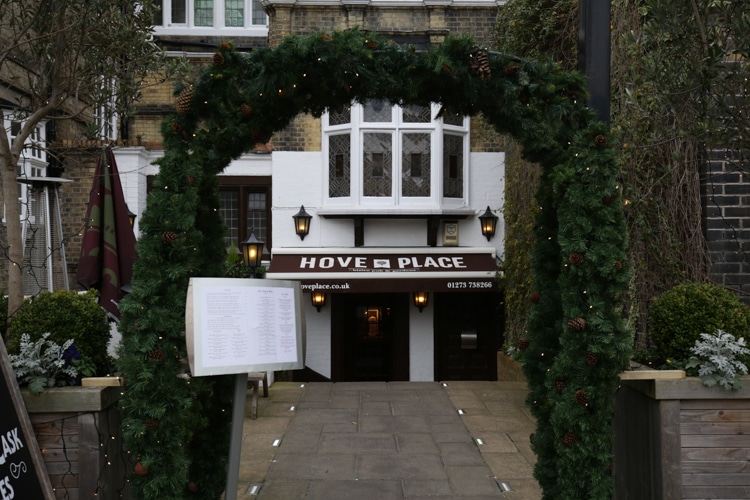 Smokeys | 
American, Kings Road
Describing its food as 'the best of classic roadside cuisine from the heart of the States', it's safe to say that if your dad is a bit of a ribs/burger/massive portion fan then this is the restaurant for you on Father's Day. With a large outdoor seating area overlooking the Hove seafront, on a sunny day it's the perfect spot for eating alfresco and with extremely reasonable prices you'll not break the bank either. Sunday brunching is most recommended, and with a huge range of dishes available until 4pm the whole family can fight over pancakes alongside racks of ribs in a homemade smokey bbq sauce, and pulled pork burgers served in a brioche bun.