100 Food Things to Do
Join us on a culinary journey like no other as we delve into the restaurants in Brighton and discover the foodie highlights of the Brighton and Sussex dining scene. The following are in no particular order and feel free to jump through using the navigation below…
1. Work through Brighton's Michelin featured restaurants
Michelin have a world-recognised rating system for culinary excellence and Brighton has a growing number of venues with a Bib Gourmand (good quality, good value cooking – The Chilli Pickle, 64 Degrees) and restaurants are also graded as 'Michelin selected'. Here are all the Michelin featured restaurants in Brighton. Brighton and Hove doesn't yet have any Michelin stars but we can think of a couple of chefs that are well on the way to earning one.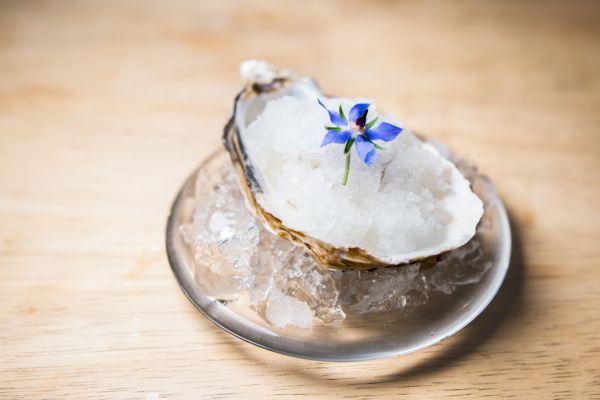 2. The Tandoori Platter at Indian Summer
Indian Summer is an award winning Indian Restaurant that was recently voted the best place to eat and drink in 2016 at the Brighton and Hove Independent Business Awards. Their Tandoori platter come as a sizzling dish from the grill and Tandoor consisting of a leg of lamb steak, tangdi murgh, lamb seekh hariyali murgh. Served with mint raita, mango chutney, cabbage, baby spinach and red onion coriander salad.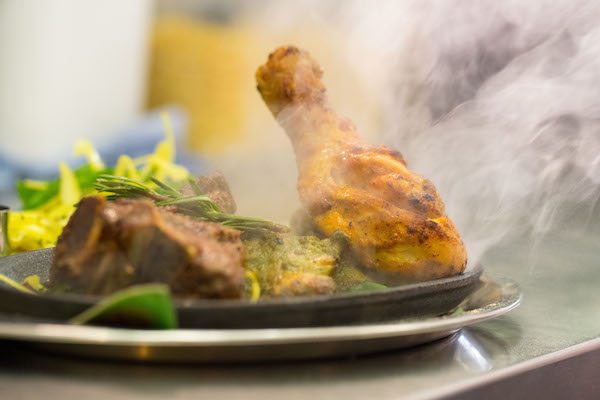 3. Sunday Sharing Platter At The Coal Shed
Sunday roasts are a competitive business in Brighton and so the pressure's on to create one that's truly standout. The Coal Shed really pull out the stops with their show-stopping sharing roast at £30.00 for two people. There's always the option of 500g of 35-day dry-aged roast sirloin of beef with roast potatoes, glazed heritage carrots, seasonal greens, giant Yorkshire puddings and beef gravy or the sharing roast of the week. This is one of the best meals to linger over in the city and don't forget there are stunning lamb and chicken options too.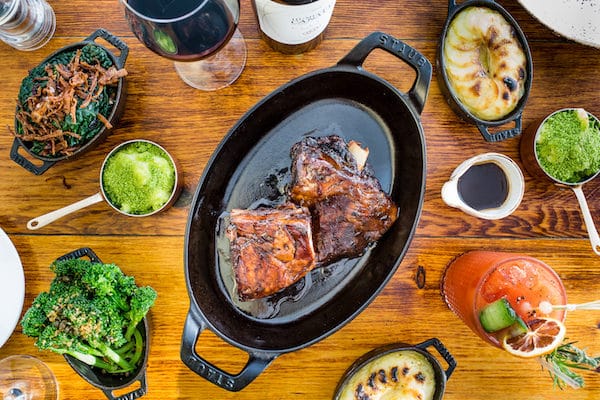 Established in 1981, Food For Friends may already be on most people's radar, but it's always worth returning to. Their offering of seasonally inspired, local produce is served up with sleek modern dining, making this one of Brighton's premier, and veteran, vegetarian restaurants. Neatly wedged in  the meandering streets of the Lanes, the stylish, open restaurant is great for a light lunch or afternoon tea with some mouth watering cocktails, and equally perfect for an intimate romantic evening meal. For a restaurant pushing on 40, whose seen many a fine eatery come and go, Food For Friends remains fresh and sprightly – must be that plant based diet.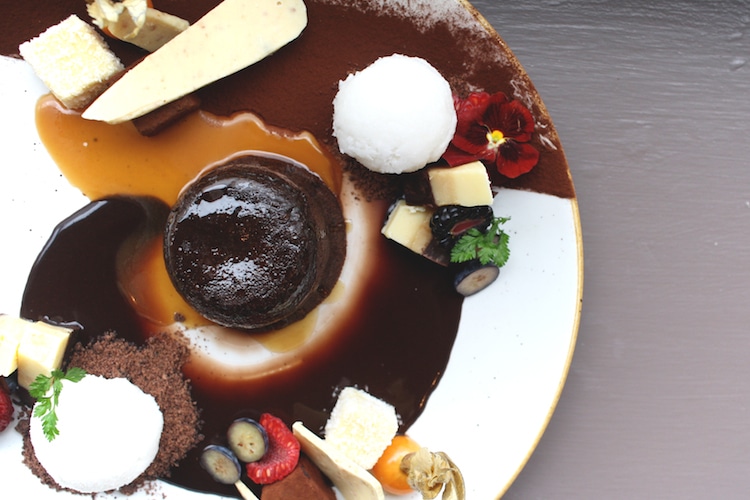 Market brings you an informal dining experience that is both interactive and unique. Our favourite spot is to perch at the bar where you can see the chefs at work, and order from the four sections of the menu, all containing a range of sharing plates from the four main areas you will find in a market. Also offering private dining in their cosy 'Down Market' basement room, Market proves itself a great venue for social eating whether it be with people you bring or people you meet. Review.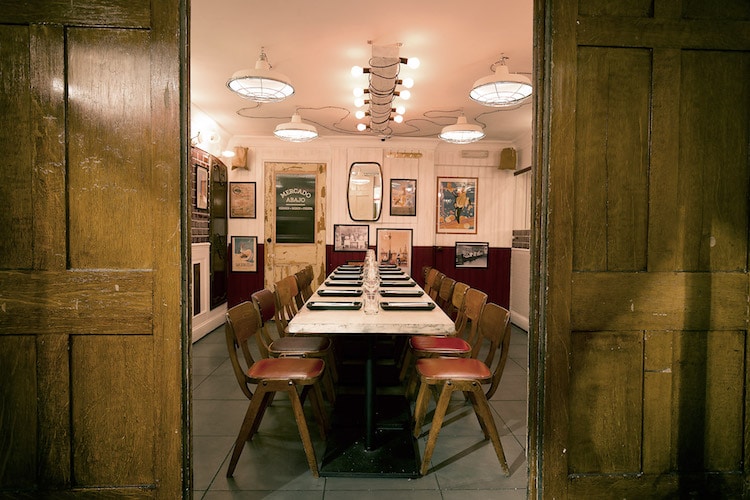 You can imagine the excitement around Brighton when the famous steak restaurant, the Coal Shed, announced they were opening a seafood restaurant on Kings Road, overlooking the sea. The Salt Room serves fresh, locally caught seafood alongside innovative cocktails, a wide range of gins and champagnes. During the warmer months they open their front terrace to diners where you can enjoy a platter topped with fruits of the sea alongside chilled champagne and icy cocktails – what a fabulous and very Brighton way to spend your afternoon… Review.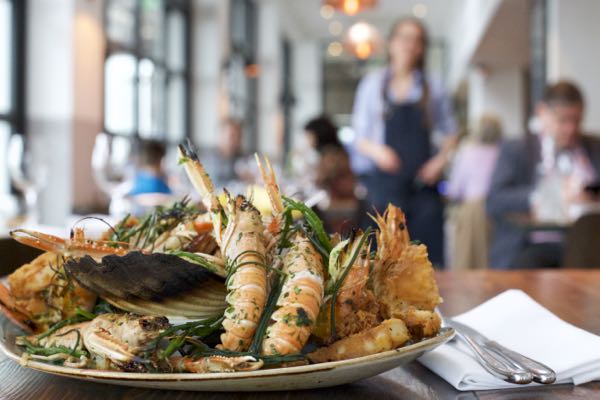 7. Afternoon Tea at Malmaison

For an afternoon tea with a difference, relax in the Chez Mal Lounge at Brighton's Malmaison Hotel. Situated at the Brighton's scenic Marina, it is the ideal setting for an afternoon tea with the best views. The Chez Mal twist on the afternoon tea includes chipotle chicken & avocado wraps, salted chocolate brownies (GF), frozen summer berry smoothies and many more delights to feast on with speciality teas to choose from. You can opt to have champagne or a cocktail at an additional cost. And not forgetting you can enjoy your afternoon tea overlooking the sea on the ship-shaped outdoor terrace! One of our favourite restaurants in Brighton.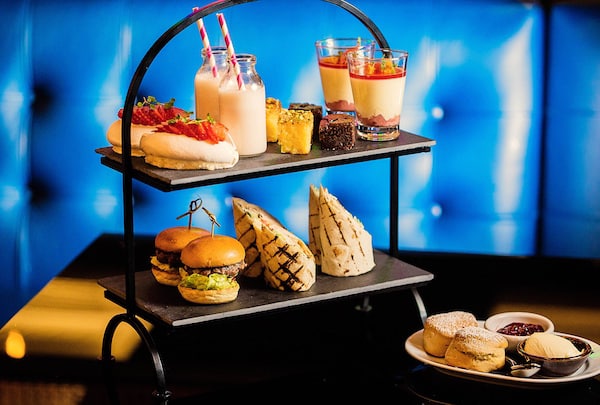 Hailed as one of the best Modern Indian restaurants in the UK, The Chilli Pickle has won the hearts of many a Brightonian with it's fantastic thalis and innovative menu curated by Head Chef and Owner, Alun Sperring. Their Banquet Menu is another winning idea to share with friends – the idea is that you chose from a meat or vegetarian banquet and share it with another dining partner. Our reviewer, Natalie described it as, "A journey across India via a number of beautifully presented dishes, in a volume and style designed to be eaten at leisure in the company of good friends". The Chilli Pickle is one of the top Indian restaurants in Brighton.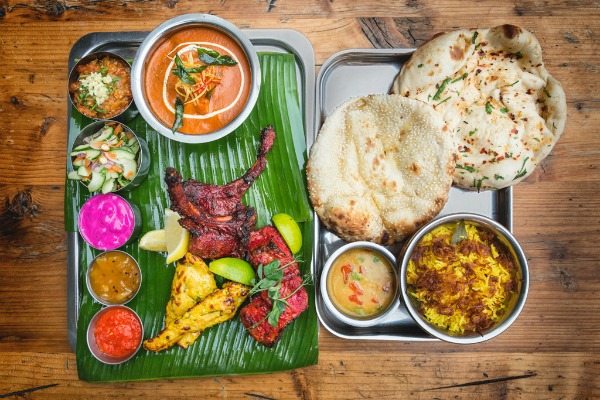 9. The Whole Menu At 64 Degrees
This 'open kitchen restaurant' is one of Brighton's most exciting foodie destinations. Described by The Guardian as "food-wise, the most exciting thing to hit Brighton for years, if not ever," 64 Degrees has gone from strength to strength and is now voted number 16 in the national top 100. Order as many plates as you can afford, share the smallish dishes tapas-style and savour the stunning presentation and innovative flavour combinations. Review.  Michael Bremner also made his debut in 2016 on the Great British Menu where his fish dish 'The Lode Star' received outstanding marks – Michael went on to win the Great British Menu in 2017. Arguably Brighton's favourite restaurant and voted best restaurant at every Brighton award.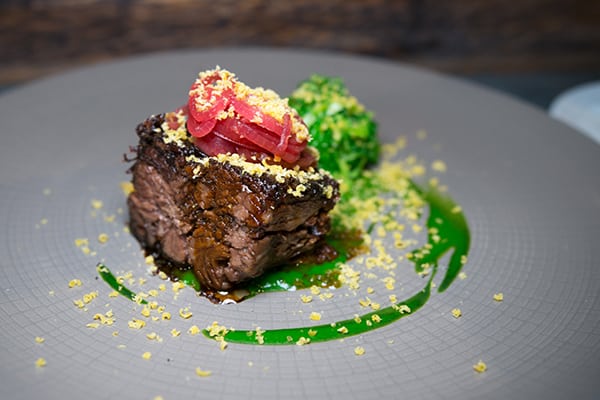 Using the best fresh and sustainable fish for their sushi, Moshimo is a firm Brighton favourite. Moshimo is the city's original conveyor-belt sushi bar serving handmade and sustainable sushi, and if that doesn't float your boat you can also choose from their varied hot menu. Enjoy your sushi either in their stylish restaurant, in the comfort of your home with Deliveroo, or you can dine alfresco style on their Hiroba deck. The Hiroba deck emulates the experience of sitting on tatami mats in Japan and is the only one you'll find in the city.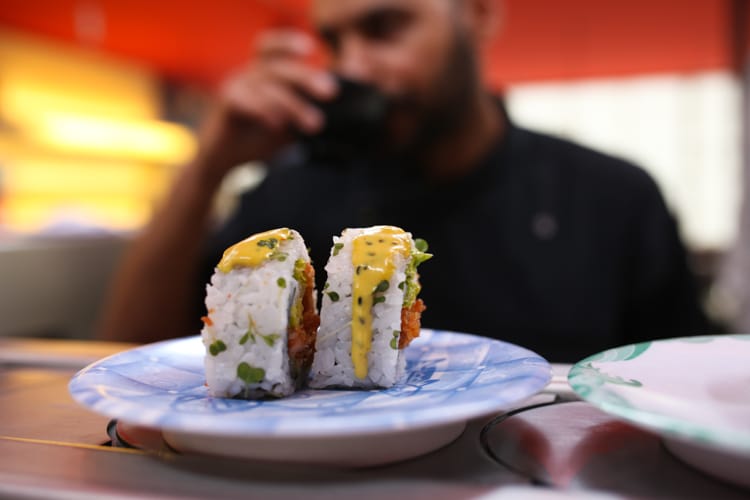 11-20
Tucked away in a scenic location in Lower Beeding, The Crabtree is not only a local favourite but a foodie destination for those in the know. Perhaps this is partly due to the fact that their desserts are worthy of a spot on British Bake Off! Head Pastry Chef, Sian Wren makes delicious cakes and desserts daily in their fully kitted up outhouse and the menu changes often to reflect the season and local produce available.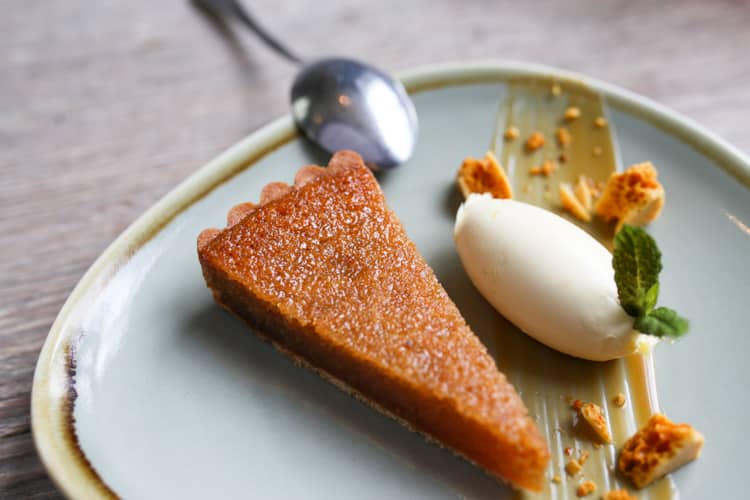 12. Chinese Fine Dining At Gars
It's little wonder Gars has been in business since 1983; the stylish contemporary Chinese food keeps customers coming back for more. The main a la carte menu has a wide range of choices, encompassing traditional favourites such as prawn toast, to more modern dishes with a twist, like the carpaccio of beef with chilli and sesame oil dressing. At lunchtimes there's a deliciously light and innovative new dim sum menu too. Review.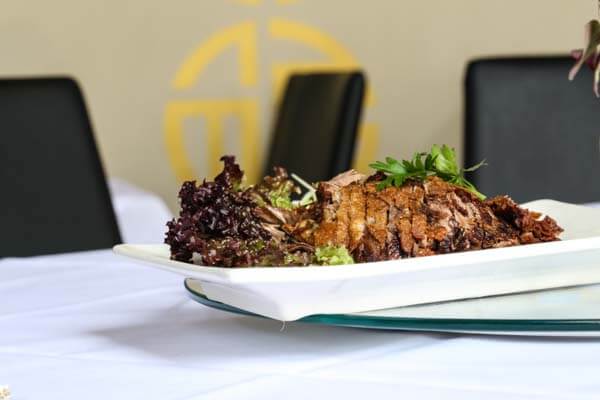 Most people think of dainty scones, cucumber sandwiches and pots of tea when they think of an afternoon tea. Executive chef, Alan White at GB1 Seafood Restaurant has broken from tradition and is serving a gourmet seafood savoury afternoon tea every day. Complete with salted scone with treacle cured salmon and caviar, smoked salmon sandwiches and a seafood platter sourced locally from Newhaven fisheries, this is a perfect afternoon treat. Review.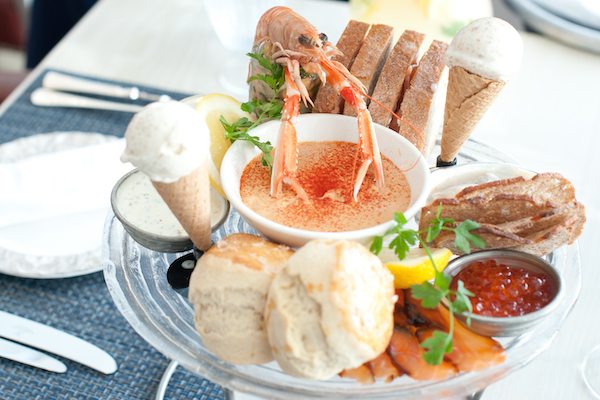 Enjoy the views over Brighton's promenade from the terrace or suave interiors of the Waterhouse Bar whilst enjoying a two course brunch with unlimited prosecco or horseradish Bloody Marys. Available daily from 10.30-5.00pm with sittings for a luxurious hour and a half, this is brunching in style, great for a catch up with friends and some intensive people watching. Food wise chose from an all day breakfast down to a lighter avocado smash or French toast and finish off with a sweet treat.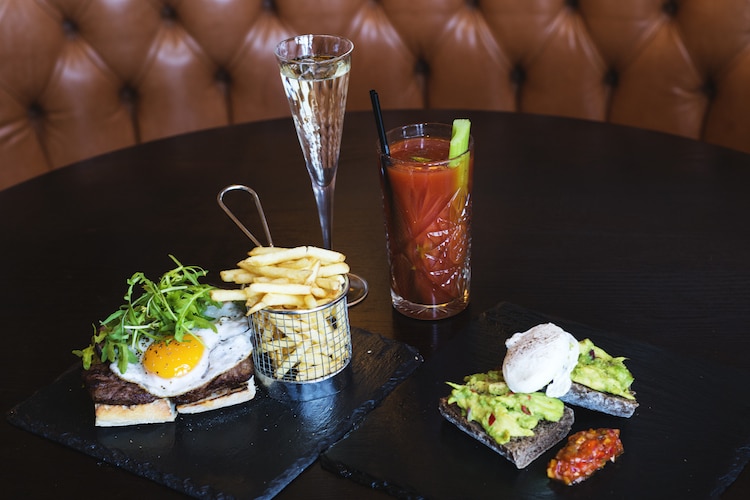 The Little Fish Market began back in early 2013, with chef-patron Duncan Ray setting up stove in a charming, intimate 20-cover restaurant. The Little Fish Market isn't complicated in any way, the menu is simple and the food clearly has a massive sustainable fish focus. Duncan offers a fixed priced five course menu at £50pp, decided on what's been landed by the local fisherman that day. Past delights have included Monkfish with Pork belly and Carrot and Star Anise or the hugely popular Slip Sole with Seaweed Butter.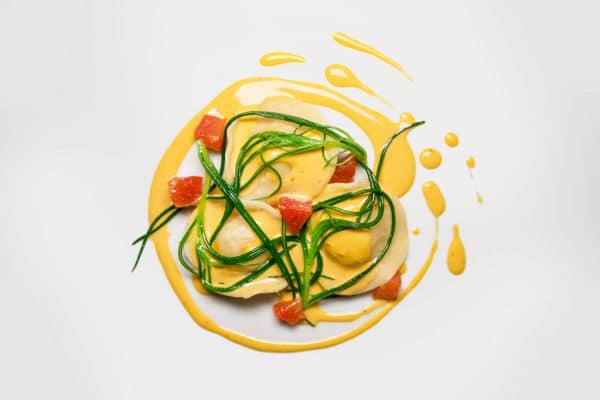 The Rose & Crown is situated in the picturesque village of Cuckfield, around 35 minutes from Brighton. Serving modern British food, their Tasting Menu isn't to be missed. A great thing to do for a special occasion or to try a wide selection of the quality food from the menu. At £55 per head plus £30 for an excellent flight of wine, you won't be disappointed!  There's also a fabulous beer garden you can enjoy on a sunny day.

17. Al Calzone At Al Duomo
Who doesn't enjoy a springy dough filled with cheese, meat, herbs and pizza toppings? The Al Calzone at Al Duomo is made using hand stretched dough, tomato, salami, ham, peppers, mushrooms and oregano and then stone baked at a hot temperature until the insides are gooey. The ultimate beer food to enjoy on their summer terrace with an iced cold drink in your hand…

18. No 32 Classic Burger
Eat – Drink – Dance and enjoy the winning combination of bacon, monterey jack, relish, pickles, served with fries with No 32's Classic Burger. After 20 years, Ben Samandi decided he needed a change. As owner of Havana, one of Brighton's gastronomic institutions, he wanted to create something different and new, but more importantly, somewhere that was unique to Brighton. No. 32 is definitely a venue with a difference and the result is a restaurant, a bar and a late night club venue all combined into one. 32 Duke Street is a venue where you can eat, drink and dance and try their outstanding Classic Burger! One for your list of food things to do in Brighton 2016.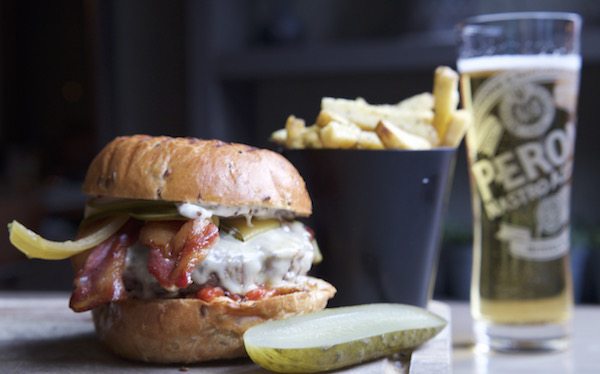 If you're looking for a city escape one weekend, then the Shepherd & Dog pub in Fulking is close enough for an easy jaunt whilst having that middle of the countryside feel. With a number of walking tracks situated around the pub, all with stunning views over the picturesque South Downs, you can work yourself up an appetite before planting yourself on an outdoor bench and enjoy a large glass of chilled wine with a delicious meal and a view. Review.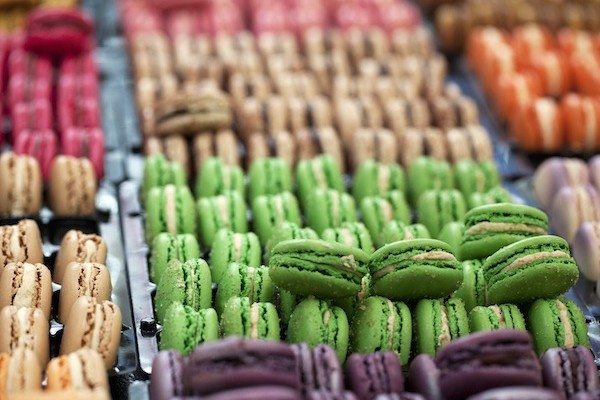 20. The Steak Experience at Latinoamerica
For the steak lovers out there, this Argentine Meat Experience will have your tastebuds buzzing! Latinoamerica is the Argentine restaurant you want to go to for a great steak. Situated on the busy Church Road in Hove next to it's neighbouring Deli and Wine Bar, Cafe Malbec. You'll be presented with a platter including a selection of prime Argentinian steak cuts, served with house salads, rice or chips, and recommended to accompany this feast are the 'classic Argie trio sauces'.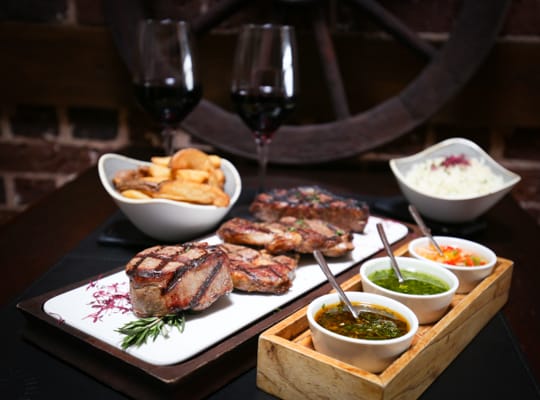 21-30
Have you ever felt like getting away, close to home that will give you an ultimate city escape? The Glass House Restaurant at Wickwoods Country Club and Spa is a gorgeous setting where you can sit and have an exquisite lunch in their Glass House unique dining environment. Before, or after lunch you can indulge in their onsite spa with a relaxing treatment that'll make you feel like you've been on holiday for a week… Stroll around the lush green gardens to finish off a perfect day. Review.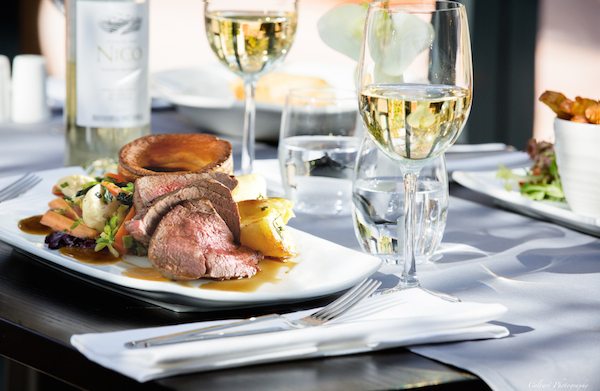 Wingrove House is a stunning 19th century Colonial-style country house set in the historical Sussex village of Alfriston which has recently re-opened its restaurant with a fresh new look and inspired seasonal menus. The restaurant serves modern British food and is open daily for lunches, dinner, and Sunday lunch. The restaurant has a bright and spacious feel with beautiful views over the outdoor terrace, gardens and village church on the Tye. Working with local suppliers and where possible organic produce, the menu reflects a love of fresh and seasonal ingredients.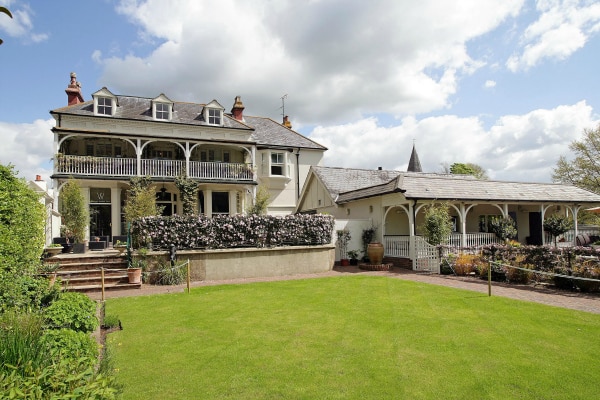 There are not many places in Brighton to find a traditional Indian Dosa pancake and we have managed to source one of the best. Made from lentils and rice soaked overnight then ground in Eastern Eye's stone grinder imported from India to resemble a silky batter, these pancakes are then smoothed out onto a hot plate and stuffed with spicy potatoes and served crunchy and soft to your table with a warming, lentil curry gravy on the side. A traditional Indian breakfast – what a brilliant way to start your day. Review.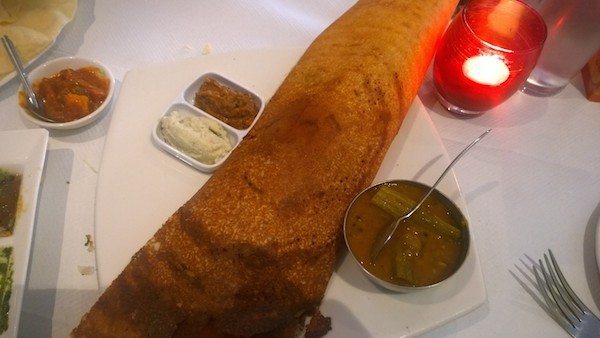 Passion and finesse is what is felt at The Chimney House, where Head Chef Charlie likes to forage as many ingredients as possible for inspiration for his dishes. You will expect to find locally sourced seasonal produce, alongside seasonal foraged ingredients that you may never try anywhere else. A truly unique dining experience, that is a must try in the summer months. Review.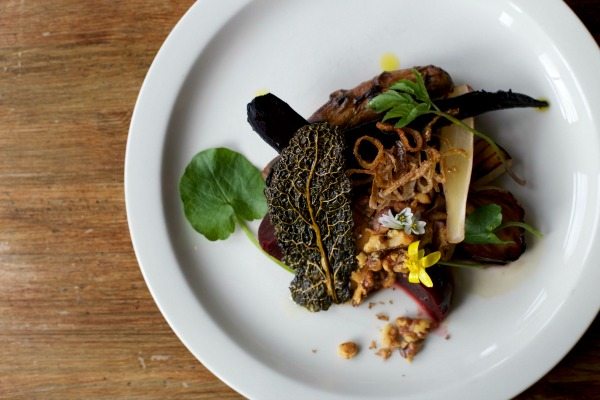 Proud Country House is set among the vast grounds of Stanmer Park, one of the largest green areas in Brighton. For such a grand building we were pleased to hear that dog walkers are welcome at their bar and cafe area, making it an ideal spot for some afternoon tea after an invigorating walk with the pooch. If the weather is good why not stop for tea and cake outside to make the most of the beautiful surroundings.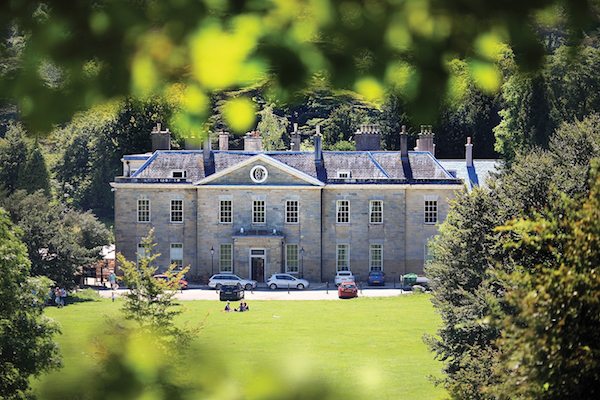 26. A Piada At Eatalio
Have you ever heard of a Piada? We hadn't until recently, when Italian street food cafe, Eatalio opened it's doors on Queens Road late spring. It's an Italian style wrap, served with your choice of meat, salad and dressings and the Eatalio staff are there to guide you along the way. Packed with fresh ingredients, healthy and filling, it's a perfect quick lunch for you to grab on the go and take to the station or the beach. Review.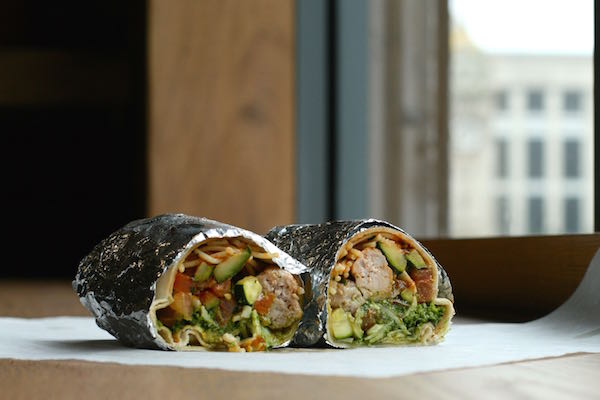 27. Argentinian Wine At Cafe Malbec
Café Malbec is an Argentinian wine bar and deli based in Hove. They serve the very best wines including a cracking range of Malbecs, and South American cuisine such as authentic empanadas. With their extensive knowledge of both food and wine you're in for a treat! If you have a favourite wine at Cafe Malbec,  you can purchase a bottle of it for you to take home!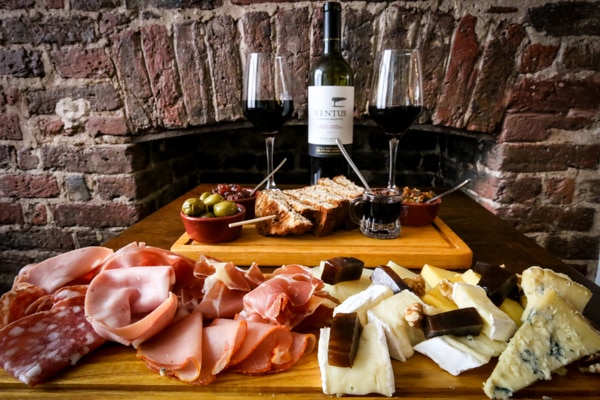 Sometimes it's nice to enjoy brunch with a little more elegance than your usual greasy spoon. Bistro Du Vin, located on the beach end of Ship Street, is a lovely place to wake up to on your Sunday morning for brunch. You can either choose to have full continental breakfast made up of cereals, fruits and pastries, or go for the cooked breakfast option which includes everything from the country table, and unique and elegant cooked dishes that will feel that little bit extra special for your splash out brunch. Review.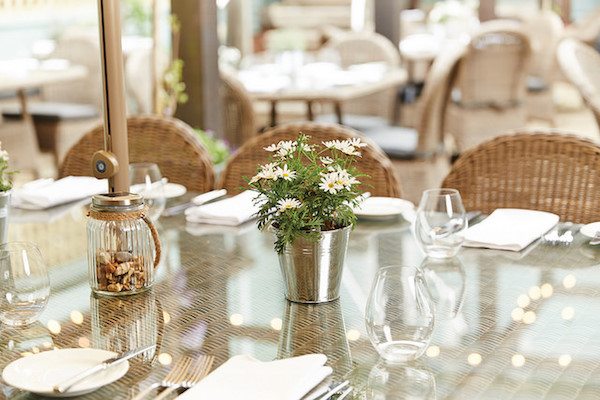 Brighton loves a bit of brunch, and that's what the London company The Breakfast Club were thinking when they opened up their Brighton branch in the centre of Brighton's Lanes. Think Miami Vice and art deco interior, served up with funky beats and American style breakfasts, this place is the ultimate summer hangout for a boozy (or not boozy) weekend brunch. Expect to see Huevos Rancheros, alongside thick, stacked American pancakes all to marry up with a strong house created cocktail (or mocktail) of your choice. You can sit in their wide open windows at the front, or bright yellow seating outside. Review.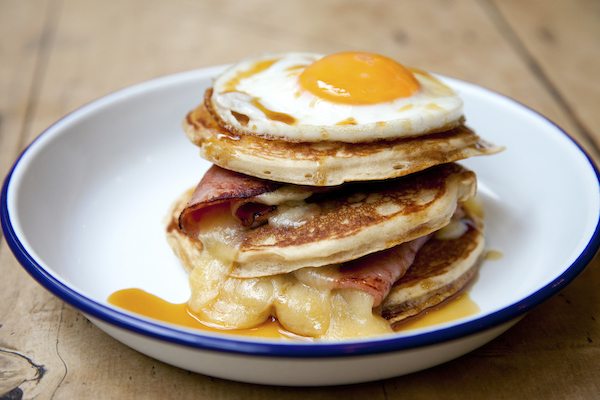 Opening in 2010, Ten Green Bottles has quickly become to the go-to destination for those who love a great quality glass (or two) of wine served by the most knowledgable team in town. Do you want to find out more about wine in a relaxed environment? Ten Green Bottles are the Brighton wine experts and they offer a variety of different wine tasting events to choose from including their cheese and wine challenge, their wine challenge, sparkling wine tasting and much more.  Here's is their events list with prices starting at £30 per head for a minimum of 2 – 3 people.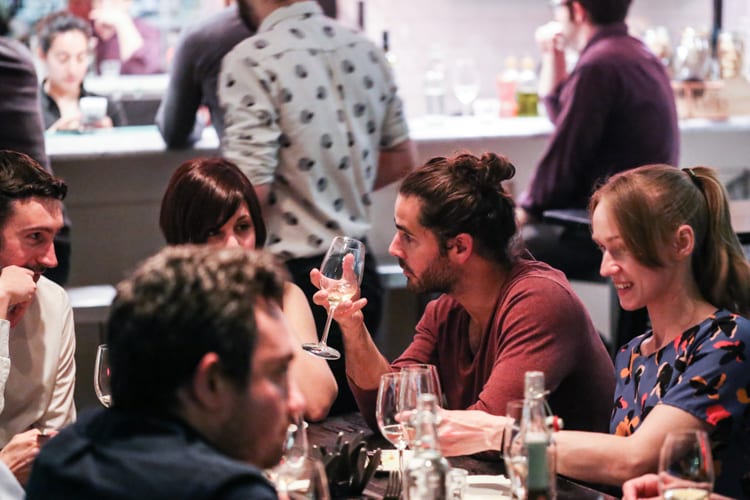 31-40
31. Enjoy the lunch set menu at Semolina
Semolina were recently awarded 12th place in Brighton's Best: Top 20 Restaurants list – an accolade which put an already popular restaurant smack bang in the spotlight. Husband and wife team, Orson and Linda specialise in great service and seasonal menus, with as much local produce as possible. Their lunch set menu that changes weekly is one to try. Available Wed – Sat 12 – 3pm 2 courses £12 or 3 courses £15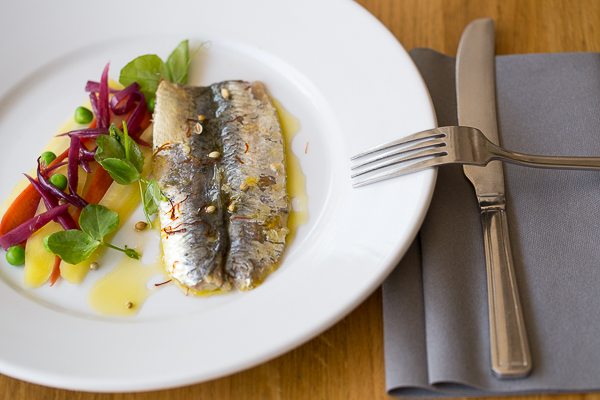 32. Burger And Lobster Night At Grow 40
A burger and lobster combination is something of a revelation, which is why we were excited when the newly opened Grow 40 announced their burger and lobster night – every Thursday evening. With a warming decor, outdoor benches and a rooftop terrace, Grow 40 is a fabulous place to spend your Thursday summer evening indulging in burgers, lobsters and champagne – why not? Review.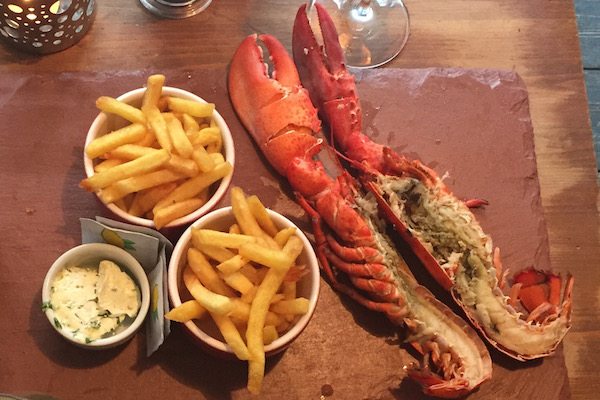 The House Restaurant in Brighton's Lanes serves uniquely created signature steak dishes that keep regulars coming back to try their new creations again and again. They have a lovely outdoor seating area, which is great for people watching and dining in the warmer months. This summer you could try their signature steak – The Steak Benedict – topped with crispy black pudding, rashes of pancetta, a free range poached egg and jus. Review.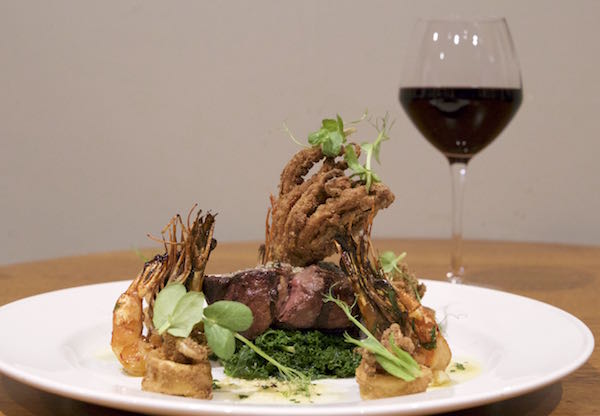 34. Eat, Drink and Party at Third Avenue
Third Avenue has polished itself to a high gleem and delivered a sophisticated, relaxed venue with so much to offer. There are two dining experienced, The Grill Room serves steak quite literally fit for royalty (beef comes from the Queen's prefered butcher), whilst the 72 Lounge Bar serves a mix of sushi and sharing platters. The extensive drinks menu covers all bases from beers and wines to cocktails and expansive lists of premium spirits. Serving breakfast from 10am and late night partying until 2am Friday and Saturday's this could well be a venue you never have to leave!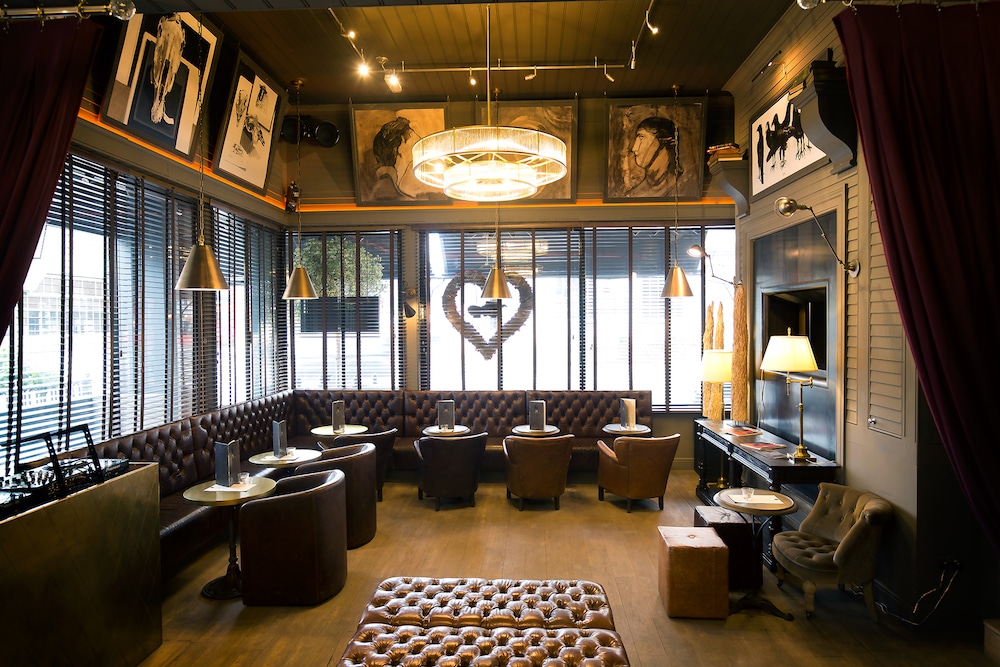 35. Make a night of it with Pizza at Nuposto
Going to the Odeon cinema or Brighton Centre? Take your ticket along to real deal Neapolitan pizzeria NuPosto on Brighton's West Street and bag an extra 10% discount off your order, perfect for family days out!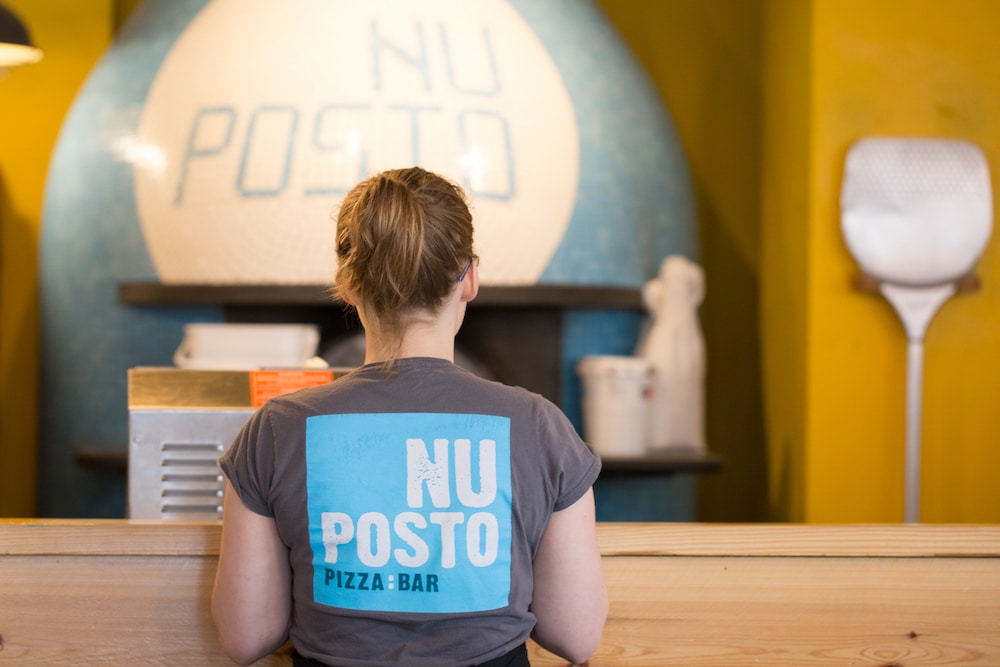 36. Drop in for a glass of champagne at Blanch House
Blanch House is a hotel and private dining venue tucked away in Kemptown, just a short walk from the seafront. Knock on the door and you'll be warmly greeted and led through to an intimate champagne and cocktail bar where the music is low and the drinks are expertly mixed. Their champagne of choice is Perrier Jouet and they have even named a suite after this favourite bubbly! If you're looking for a relaxed environment away from the bustle of the inner city bars then we suggest you head straight to Blanch…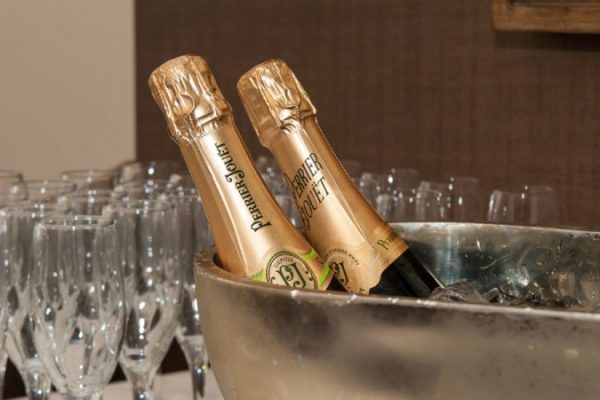 37. All weather pleasure at The Wheatsheaf, Henfield.
It can be hard these days to plan for the whether, thankfully The Wheatsheaf has it covered. A good sized beer garden has a play area for children, making this a great family spot for balmy days whilst the comfy sofas and armchairs gathered about the fire make for a  perfect setting to cosy up with a bottle of wine and shelter from less hospitable conditions.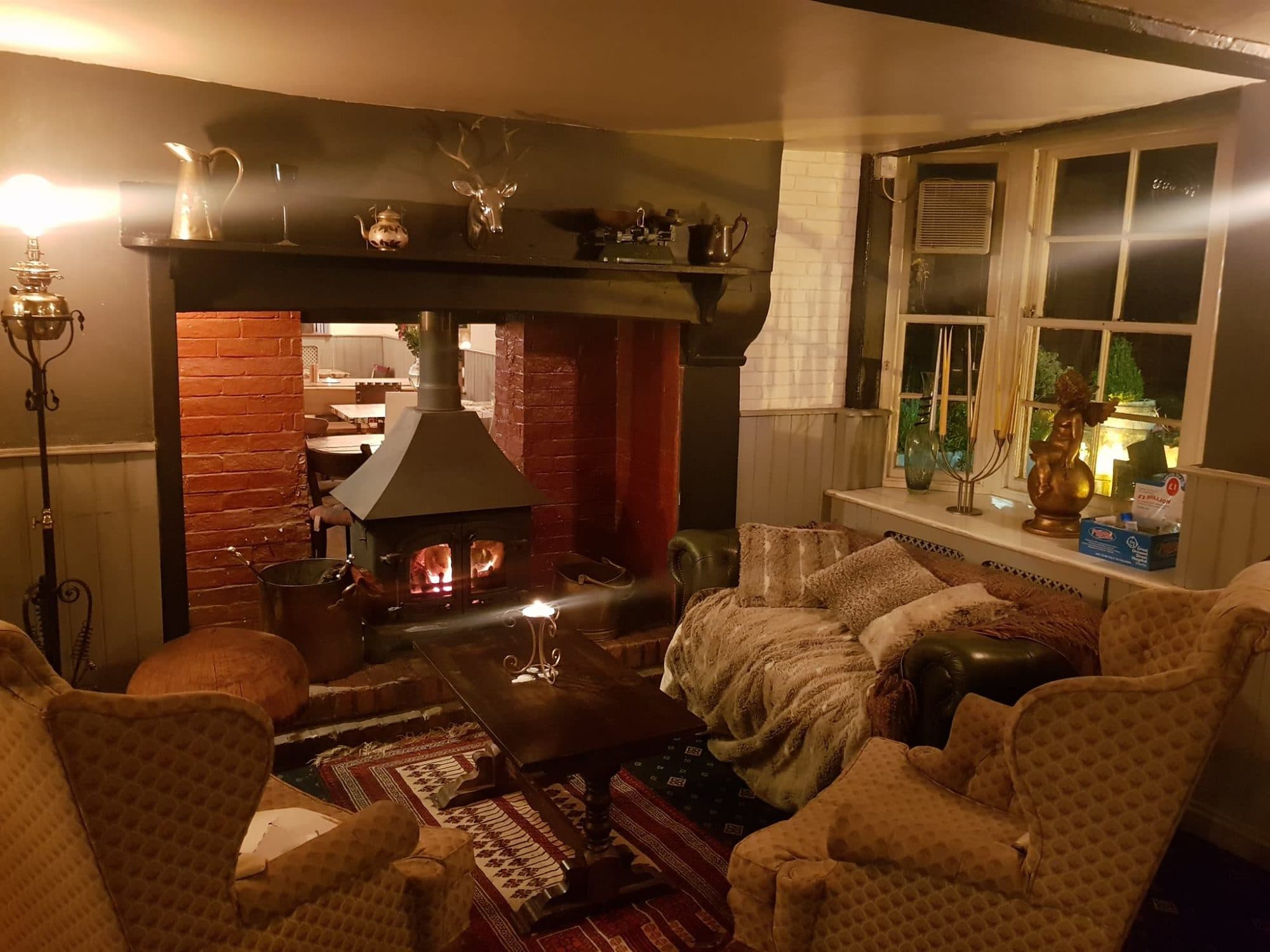 The Restaurant at Drakes works closely with Trenchmore farm in Sussex, this is where their supply of Wagyu beef comes from. Try it for yourself at the award winning restaurant in the heart of Brighton. Head chef, Andy Vietz, will cook your beef to perfection with his many years experience in numerous well established kitchens. Pictured is the Wagyu beef served with cep mushrooms and potato galette.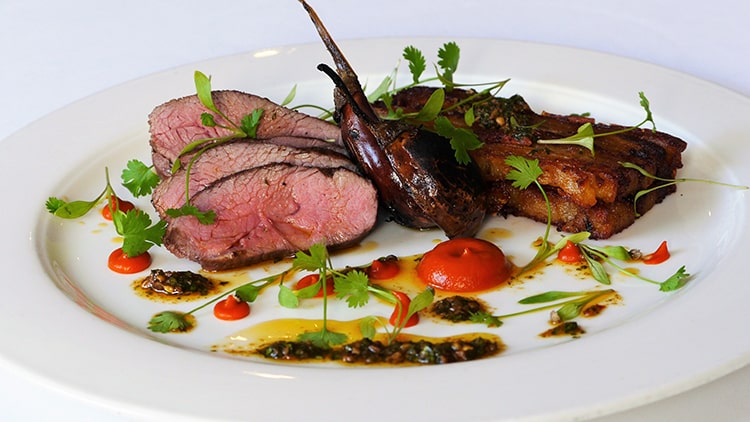 39. Seafront dining at the Copper Clam
In a superb location on Brighton seafront, The Copper Clam is just 150m from the new BAi360 attraction with stunning seafront views. Describing themselves as a 'purveyor of fine seafood, gin, wines & spirits' the team are proud to shout about the fact their shellfish and fish are sourced ethically and locally, ensuring you are dining on sustainable delicious seafood. They have recently refurbished their restaurant to give you a comfortable and relaxing dining experience with stunning views to the sea just metres from the front door.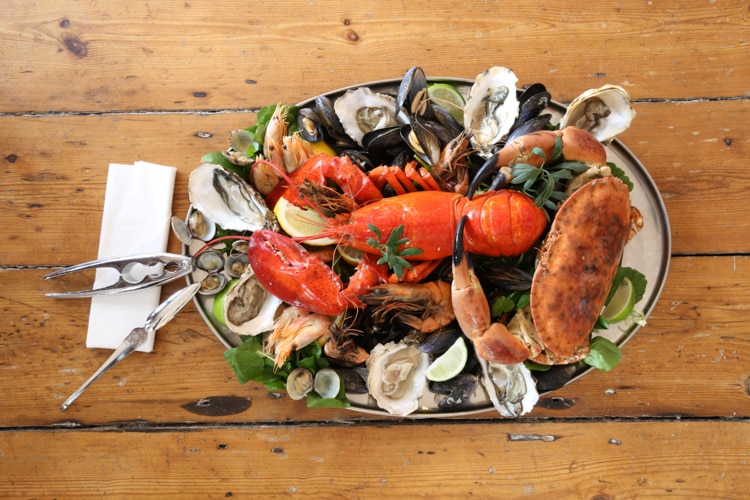 40. Cauliflower Steak at Silo
As a fairly recent addition to Brighton's thriving food scene, Silo has made massive waves so far with it's zero waste concept and unique dining scene. They have their very own compost machine in store for all waste, plates made out of recycled carrier bags, and their own flour mill for milling ancient grains for the home made bread. The menu consists of usually 5 different options – Plant, Dairy, Fish, Meat and Wild and one of our favourites is the cauliflower steak as the plant option which is literally that – a thick roasted slice of cauliflower served with sprouted lentils and caramelised onion. Definitely something you need to try this year. Review.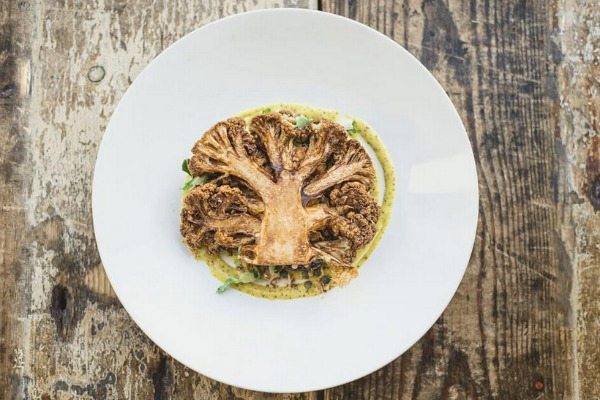 41-50
41. Afternoon tea at The Jetty
Perhaps it's engrained in our heritage as afternoon tea is as popular as ever – with plenty of us dreaming of going a little bit 'Downton Abbey' and taking tea in the drawing room. The Jetty (part of the Harbour Hotel) offer one of the best Afternoon Tea menus in town, with seasonal flavours and homemade cakes and desserts to indulge your tastebuds, all served in their snug area decked out with comfy sofas and a roaring fire. Our favourites were the mini smoked salmon bagels and cheddar scones with bacon jam. If you're feeling extra decadent why not combine your afternoon tea with a trip to their beautiful spa facilities?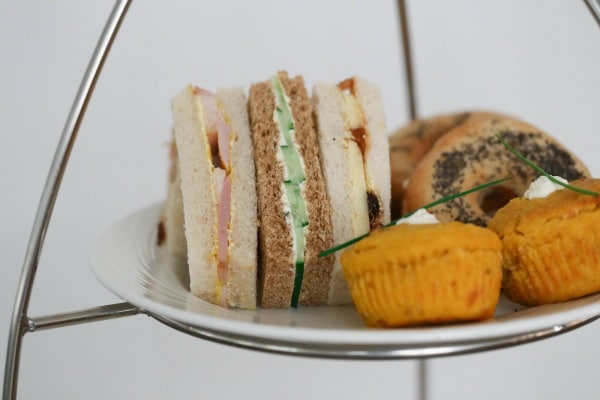 If you're up for the challenge the Lost Boys Chicken are offering a house T-shirt for anyone who can defeat them in the Duel. Not for the faint hearted, this is a serving of ten wings served in a double helping of their XXX Hot Shadow Sauce and rolled in a Reaper chilli flake crumb, that's up at the top of the Scoville scale in case you wondered. So will you rise like a phoenix or plummet like Icarus, the gauntlet has been cast!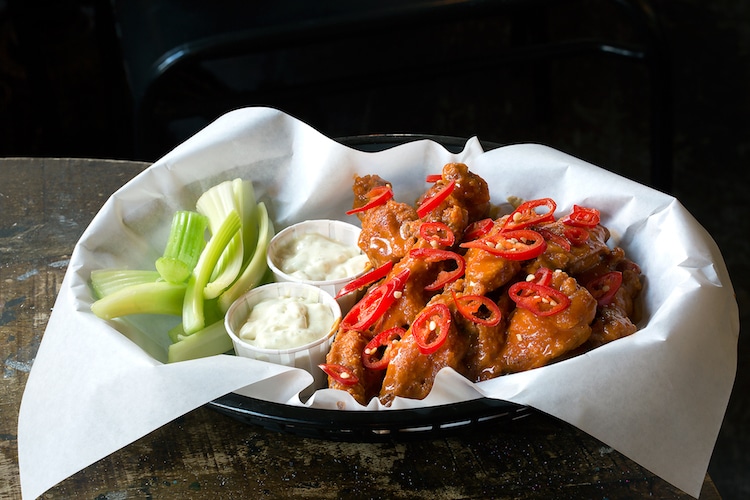 43. Smashed Avocado on Toast At V&H Café
Could there be anything more popular at the moment then the humble avocado? Packed full of healthy fats and perfect for a energy boosting kick, it's no wonder V and H Cafe in Hove are seeing their smashed avocado dish fly off the menu at breakfast time. And who better to describe it than our Emma who popped in to try it out, "The smashed avocado on sourdough toast was topped with two perfectly cooked poached eggs which oozed a golden yellow yolk when you pierced it. The avocado was infused with coriander which was delicious and a heap of bacon was served on the side."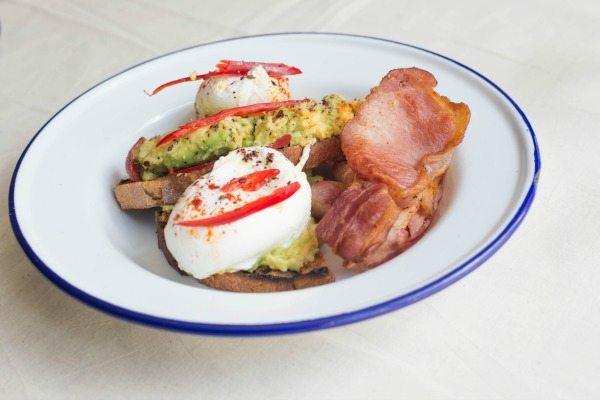 44. Venetian dishes at Polpo
Polpo is a Michelin recognised bàcaro – a Venetian word to describe a humble restaurant serving simple food and good, young Italian wines.
"A fun and lively Venetian bàcaro, with a stripped-down, faux-industrial look. The small plates, from arancini and prosciutto to fritto misto and Cotechino sausage, are so well priced that waiting for a table is worth it."
Michelin Guide 
Located on a pretty pedestrianised street in the centre of Brighton, the restaurant is near to the famous Brighton Dome and the Theatre Royal. Polpo is modelled on the scruffy wine bars of Venice and feels urban, rustic and stripped back. Think authentic Venetian finger food, small plates to share and tempting deserts, accompanied with a glass of Aperol spritz or Polpo's own label Prosecco!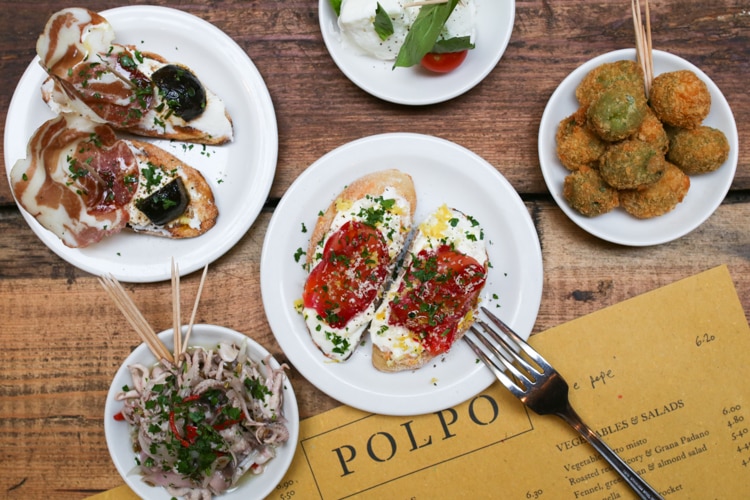 Life couldn't be sweeter for the French pastry chef Julien Plumart. As the owner of two popular cafés, he's built a loyal following of people who can't get enough of his superb cakes, tarts and pastries. His delectable, brightly coloured macarons are an unmissable experience. Notable flavours include salted caramel; Mojito; pistachio or 70% guanaja dark chocolate and chocolate chips. One bite and you'll be hooked! Review.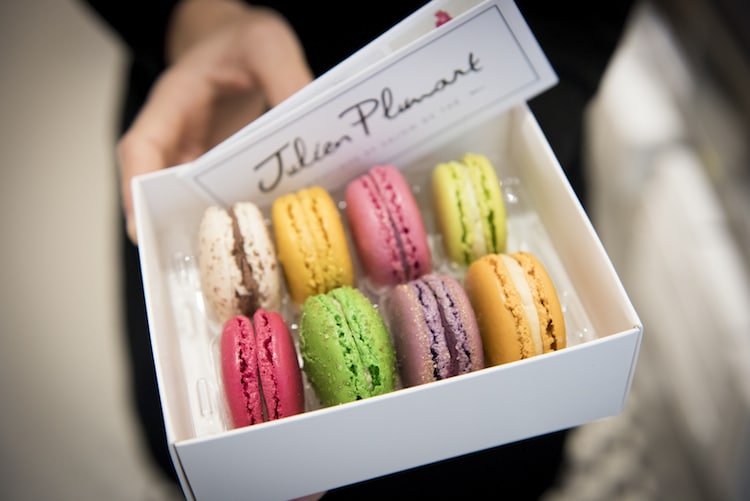 Heralded by national and local trend setters, The New Club has been listed as one of the best places to brunch in the UK by Stylist Magazine and listed by Worlds Best Bars. The urban NY decor is matched with confidently crafted diner style food, craft beers and signature cocktails. Turn up for brunch, stick around for a burger at lunch or hang out for dinner and drinks, do what you like – just be there.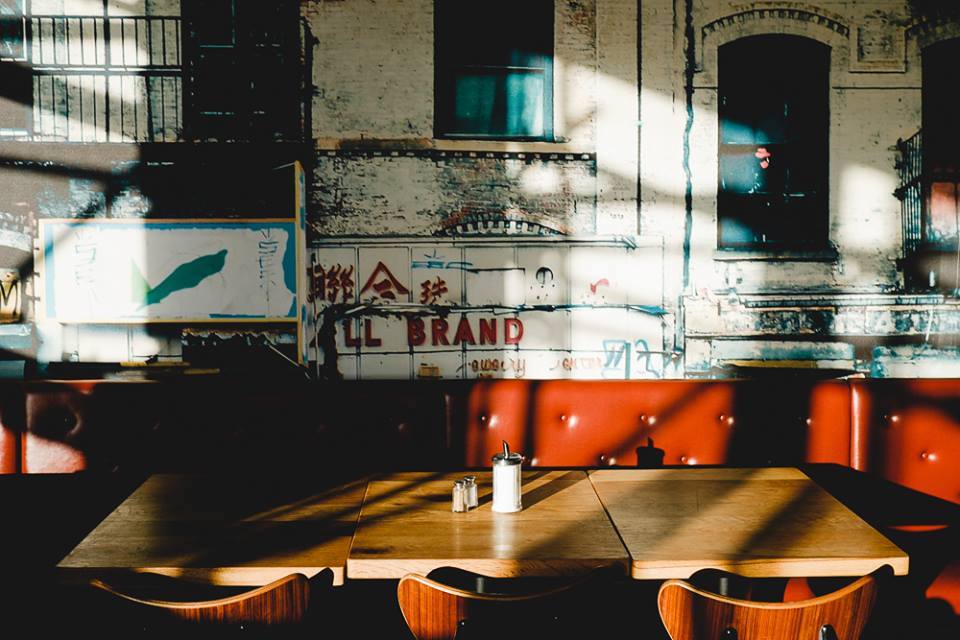 47. Experiential Dining at Isaac At
Isaac At is all about the ingredients and an interactive dining experience. The concept focuses on locally sourced, seasonal produce with big flavours using modern techniques. The seasonal set menu (which consists of around seven dishes) changes weekly depending on what's readily available from local food purveyors, therefore there's a close connection between Isaac At and its suppliers. We definitely recommend adding this to your must visit list! Review.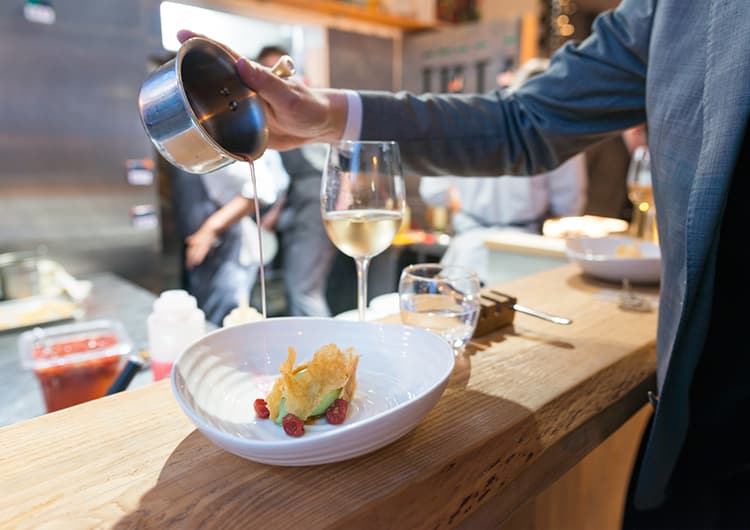 48. Award Winning Breakfasts At Joe's Cafe
As winner of the best cafe and runner up best breakfast in the 2015 Brighton and Hove Food and Drink awards – Joes' Cafe has been put on the map with favourite brunch spots in Brighton. Tucked away on Upper Hamilton Road in Seven Dials, Joe's Cafe has been a local secret until now and we can see why. The menu includes a range of different breakfast and brunch classics, all locally sourced and cooked with obvious passion and care. They have something for all dietary requirements including vegetarian and vegan options, gluten free bread and sausages and a kids menu too. Expect a wait in the weekends – but it's worth it! Review.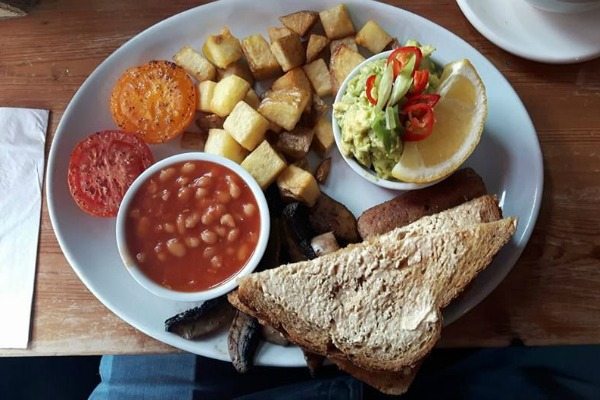 49. Parisian Style Steaks Chez New Steine Bistro
Located just off the square at the New Steine part of Kemptown, the New Steine is a Parisian style bistro offering classic and un-pretentious French and British inspired dishes. Their signature dish is the Sirloin Steak cooked Parisian style, and is absolutely delicious in our opinion. Certainly one to add to your steak list for 2016. Review.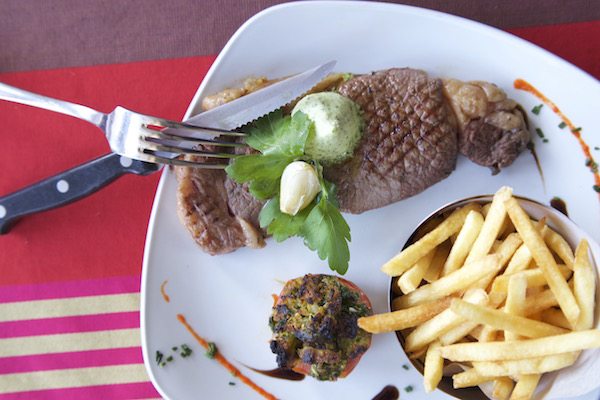 Limes is a well known restaurant located in Lindfield, which is around a 5 -1 10 mins drive from Haywards Heath. usually serving modern British cuisine, in a formal but relaxed setting, one Thursday every month head chef Patcharee holds a vegetarian and gluten free tasting which we highly recommend trying out. With over 11 different dishes, and four courses matched with specific wines, the food is Thai influenced and should allow even the more adventurous diners to try combinations they haven't tried before. At only £35 (including wines) we definitely recommend putting this in the diary for at least one month in 2016. Review.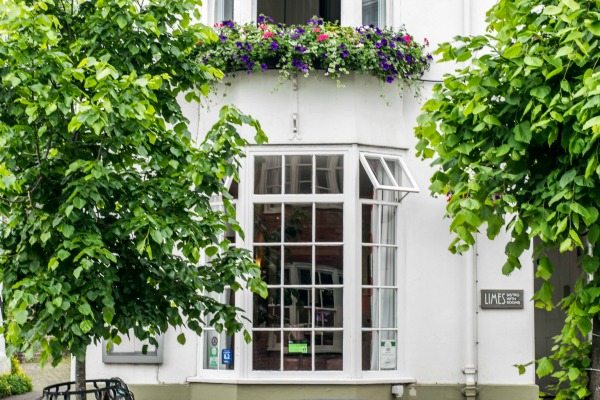 51-60
51. The Mesmerist – Discover the secret roof terrace
Drink and dine in secret style at The Mesmerist, just off Brighton seafront and located right in the middle of The Lanes. Arguably one of the best secret roof terraces here in Brighton, you can enjoy a cold G&T or a signature cocktail above the busy bustling Lanes in the summertime and feel transported to Mediterranean blissfulness! Try the 'Summer in Veneto' with Gin, Aperol and Prosecco which is our favourites here at Restaurants Brighton.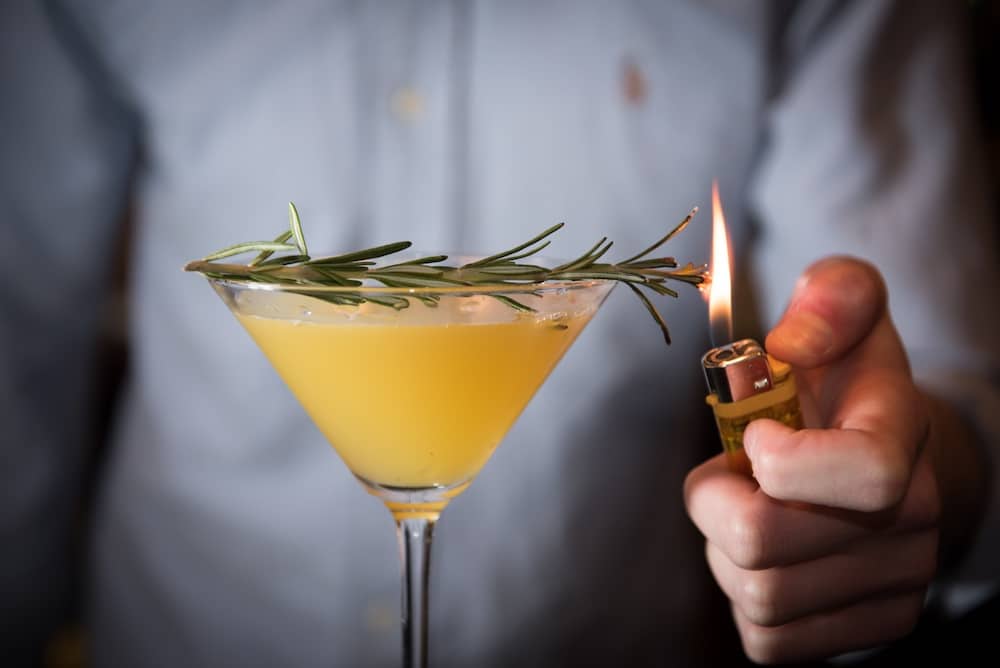 Did somebody say brunch?! Trading Post Coffee don't just have a reputation for their excellently crafted, sustainable coffee, but the food is pretty good too! There's a great selection for both meat eaters and vegans to choose from. With a fantastic sounding selection including the Full Breakfast (veggie & vegan options available), a selection of Benedicts, Pancakes and a delicious gluten free Bircher Muesli, you'll have a superb day after your brunch at Trading Post Coffee!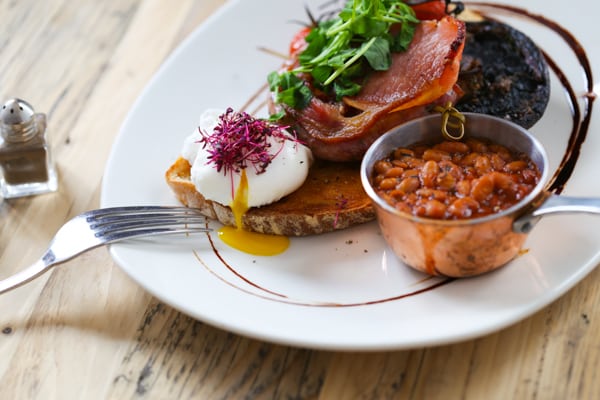 The Coach House is one of Brighton's hidden secrets, tucked away on Middle Street in Brighton's Lanes. Serving bistro style food in a relaxed and informal setting, it's a great place to head for a week night meal, or a special occasion too. We recommend their moules frites in their sun terrace with a glass of chilled wine – if you head down there between 5 and 7pm Sunday to Friday it's happy hour on selected beers and wines. Perfect. Review.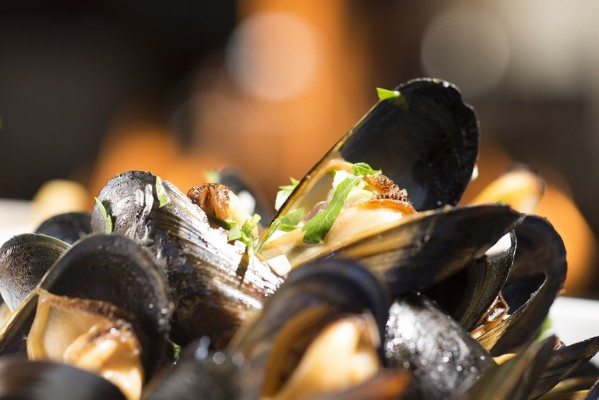 Everyone likes to indulge sometimes, and what better way to do it than treat yourself to some champagne and oysters at one of Brighton's longest standing seafood restaurants? Riddle and Fins has two restaurants – one on Meeting House Lane, in Brighton's Lanes, and the other in a brilliant spot on the seafront perfect for some alfresco dining in the summer time, or candlelit dinner in the winter to watch the waves crashing on the shore. The original venue in the Lanes is traditionally a champagne and oyster bar where you can treat yourself post shopping to an indulgent delight. We certainly recommend it if you haven't already. Review.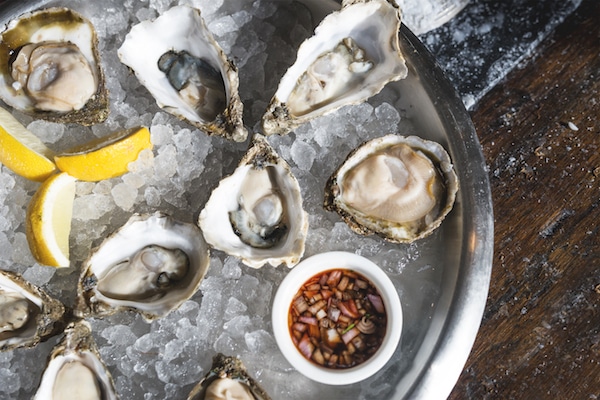 Located just north of Henfield, this traditional style pub welcomes the whole family (including the dog!). With plenty of space and a delicious menu specialising in freshly baked pizza we think this is a venue that will please the kids and adults alike! The Bull Inn is popular for it's freshly made to order pizzas that are stone baked in a traditional oven. With over 20 different toppings to choose from, you can mix and match to your heart's content! Review.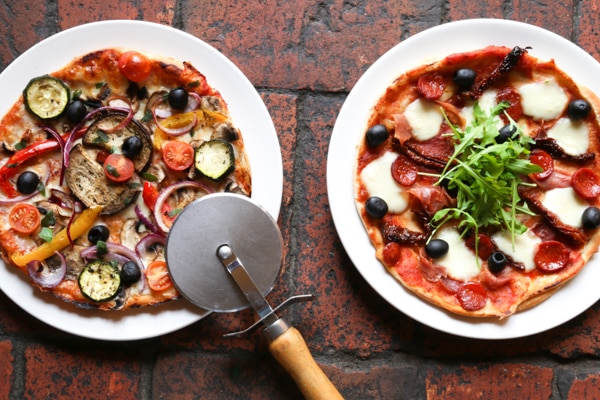 56. Innovative Thai at Cafe Chilli
Cafe Chilli, formally the well loved Green Mango on Church Road in Hove, recently revamped and redesigned to bring us in Brighton the current trend in Bangkok right now – fusion Thai food. Created by Thai born chef and still using authentic Thai ingredients but with a unique twist, you will find some of your favourite classics served alongside Thai flavoured burgers or spaghetti. Definitely one to try out this year for something different. Review.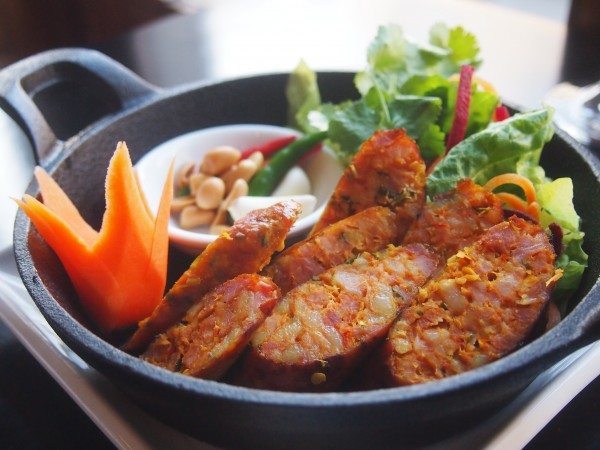 The Better Half is another recently refurbished venue, this time in the heart of Hove. The pub has traditional furnishings with a modern twist, and a small lovely beer garden out the back for the warmer months. The menu has been impressing foodies all over Brighton since opening, and their Sunday Roast offering is no exception. There are currently six options available, all served with rosemary & garlic roast potatoes, carrots & swede crush, butternut squash purée, seasonal greens, creamed celeriac and a lovely Yorkshire pudding. Review.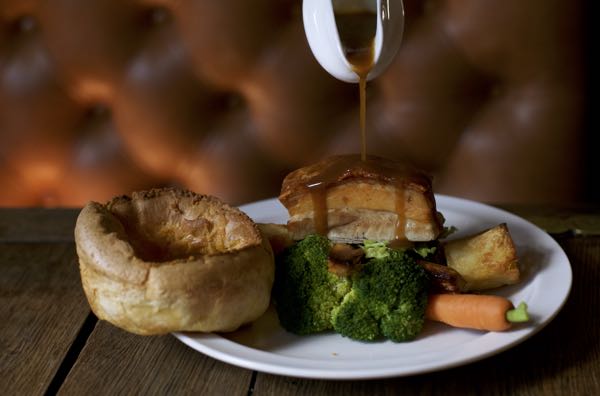 58. Best of Sussex and Italian produce Edendum
The Coffee Break by Edendum is a unique concept to Brighton, comprising an Italian café and food shop where the time-honoured culinary tradition of Northern Italy combines a modern and relaxed style in a cosy atmosphere that's enjoyable at any time of day. Serving from 7.30am and offering a wide selection of breakfast, brunches and lunch, cakes and pastries, and of course excellent Blend and Brew coffee, the focus is on simple fare made fresh in house.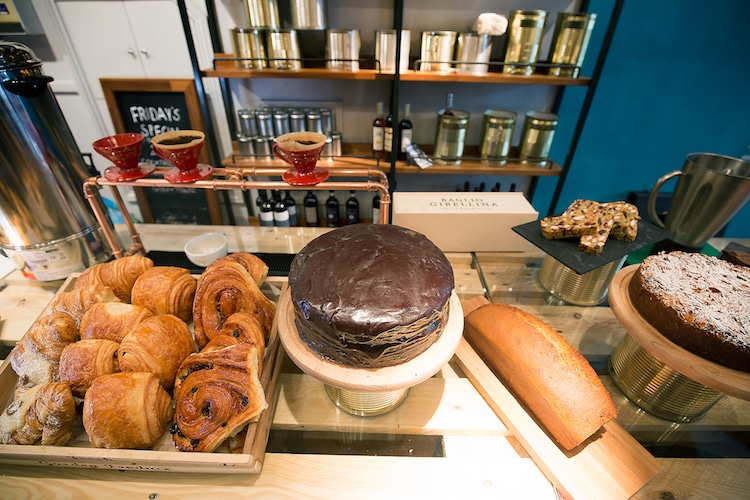 59. The a la carte menu at Aqua
Aqua offers fresh Italian food at affordable prices, using only the best produce, such as cured meats from Italy and local suppliers for vegetables and fish. You will be spoilt for choice when choosing from their a la carte menu with dishes such as calamari, slow braised pork cheeks, rabbit ragout, lobster and oysters.
60. Work your way through the winning venues, BRAVO Awards
With over 24,000 votes, the public had their say to nominate their favourite venues around Brighton & Sussex. There are plenty of categories to peruse and start working your way through, giving you the chance to experience some of Brighton's top restaurants & cafes. Just to name a few there's The Best Restaurant, The Best Child Friendly Venues,The Best Pub Grub and many more. Why not take a look at the BRAVO awards page to see the rest!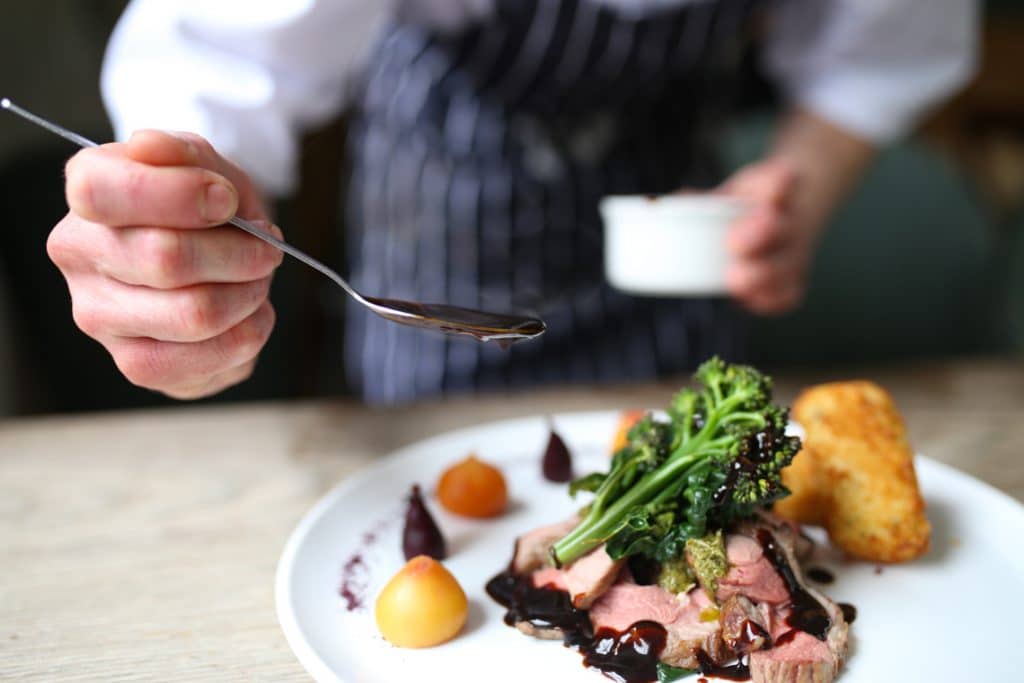 61-70
Step off the busy Kensington Garden's in the North Laine and through a 'secret' door to find yourself transported to a 1920's, prohibition inspired, bootlegger bar, L'Atelier Du Vin Brighton. L'Atelier Du Vin translates as an "artist's studio of wine", it is an eclectic and salvaged space, with mismatched furnishings, exposed brickwork, and rafters. Low lighting and jazz set an atmosphere that is ripe for fine wine, cocktails and conversation.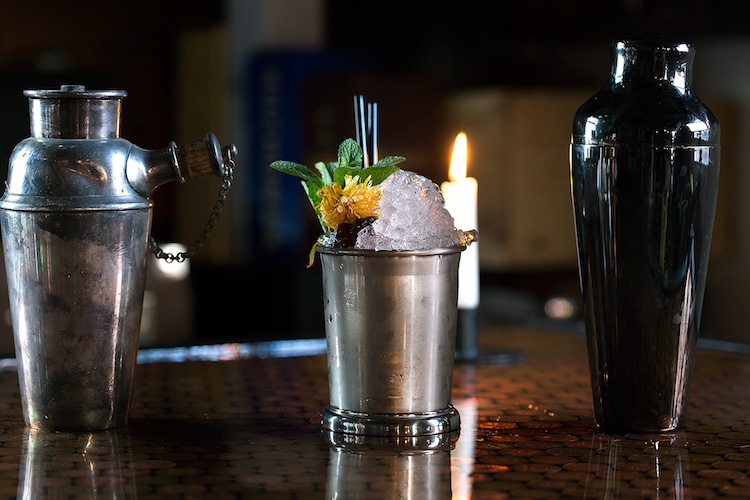 62. Sussex Village Hospitality At The Talbot in Cuckfield
The Talbot is a gorgeous country pub in the heart of Cuckfield with lovely Sussex hospitality that is well worth the drive. They pride themselves in using local growers, brewers and products and are a dog friendly venue to making it a perfect place to head out for a countryside visit. We recommend checking out the Hayloft – a recently refurbished area used for functions, boasting a 70 seater restaurant decked out with high ceilings, oak beams and wooden floors. Review.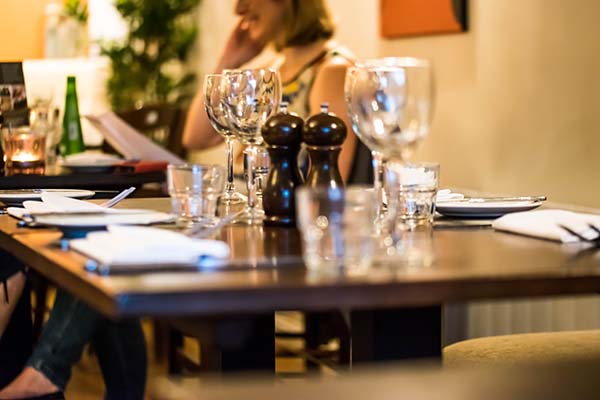 63. Eggs Benedict at Kooks – Brighton's Boho Bistro
Open for brunch, lunch, dinner and cocktails and serving creative food which changes seasonally for you to try something tasty and different. Located on Gardner Street for a conveniently situated location. Customers can't get enough of the Kooks Eggs Benedict, try it for yourself! Review.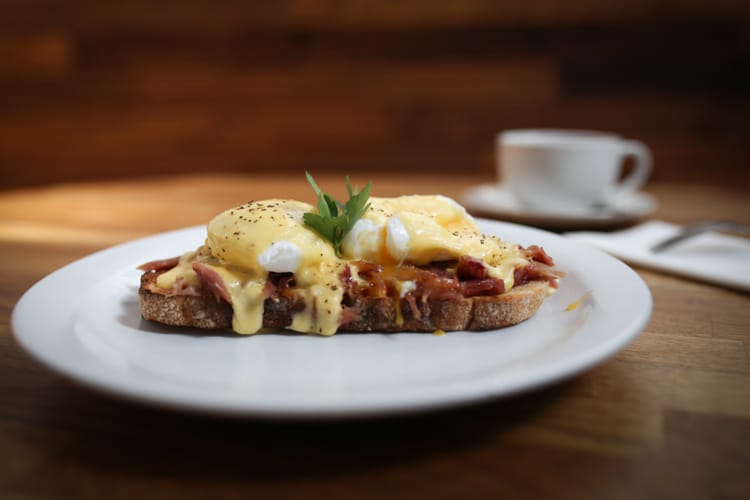 64. 16th Century Beauty At The Fountain Inn In Ashurst
There is nothing like visiting a traditional English pub and we have just the one for you. The Fountain Inn is a stunning 16th century pub in Ashurst which has kept it's archaic charm. You can expect to see a menu with classic dishes using local ingredients, low ceilings, pretty gardens and a warming fireplace for the cooler months. One to add to your country pub list and a venue which has attracted famous people over the years. Review.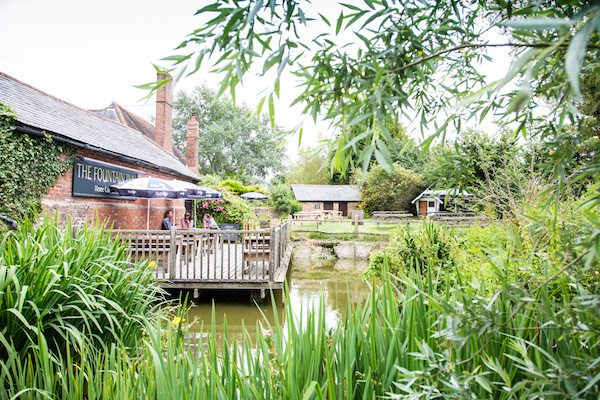 65. Authentic Gujarati Cuisine At Chaula's Of Brighton
Chaula's started out in Lewes in a small shop selling home made takeaway Indian food to the Lewes community. Word soon spread that it was really good, so they then opened a restaurant in Lewes followed by another in Brighton soon after due to popular demand. The secret recipes are passed down by Chaula's Mother and Grandmother from Gujarati (North India) and these authentic flavours really show in each dish. The menu has many different vegetarian and vegan dishes, as well as plenty of options for the gluten intolerant too. Review.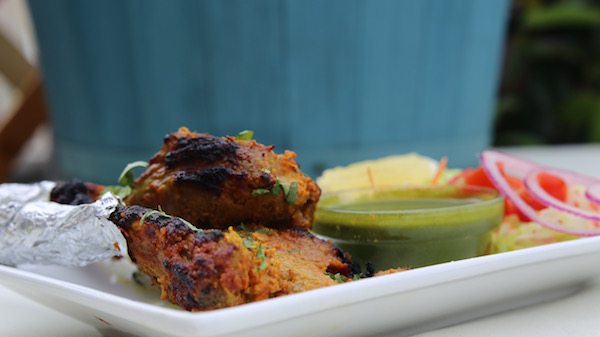 66. Huevos Rancheros at Moksha Café
Breakfast is a meal we can easily overlook, either by skipping it entirely or eating the same thing over and over. It doesn't have to be boring and samey, however. Head to Moksha for the Huevos Rancheros: a crispy tortilla topped with chorizo, black beans, sweet corn, chipotle sauce, free range egg and a tomato and avocado salsa. The veggie version is equally tasty: black beans, sweet corn, tomatoes, mushrooms, cheese, a fried egg and fresh coriander. The tortillas can be gluten-free, if you prefer. Arriba Arriba! Review.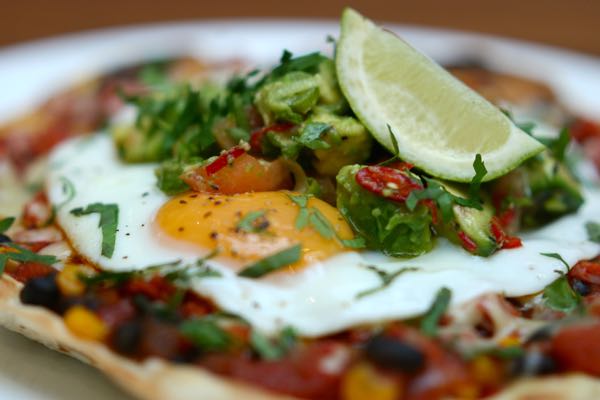 All you can eat ribs? Yep that's right. The Old Bank are located in the heart of Kemptown and specialise in marinated meats cooked on the chargrill and are famous for their all you can eat ribs and wings night on Monday every week. They are sticky, tangy and lip smackingly juicy with meat that just falls away from the bone. Go on, treat yourself to some ribs this 2016. Review.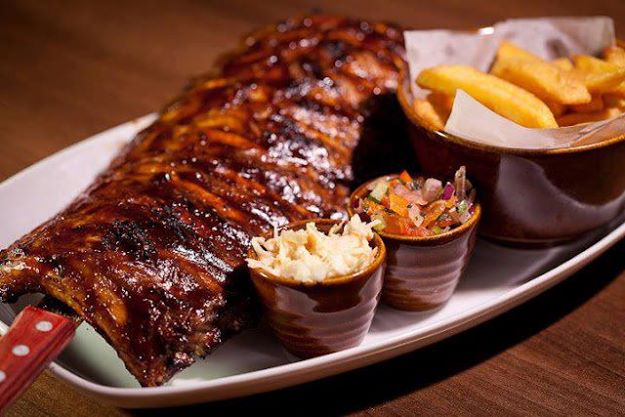 68. Shellfish And Craft Beers At The Urchin
What better way to get in the seaside spirit than with some top-notch seafood and craft beer? The Urchin is Hove's new gastro pub co-owned and it's making some serious waves, which is unsurprising given the highly experienced co-owners and manager. Everything on the menu is fresh and seasonal and diners can choose from a drinks menu containing over 100 craft beers. Review.

69. Chill out with a tea at Cafe Plenty
Just a hop and a jump from Preston Circus, Cafe Plenty is new to the area and has breathed new life into Circus Parade which now also features a private gym! Cafe Plenty as keen to promote and support local suppliers wherever possible and have sourced all their teas from 'Chi' who are based in the Open Market. With over twenty teas to choose from, you can be sure of a good cuppa, especially when served in a glass teapot. Whilst you're in there don't forget to have a nose around the funky interior which often houses pieces from local artists.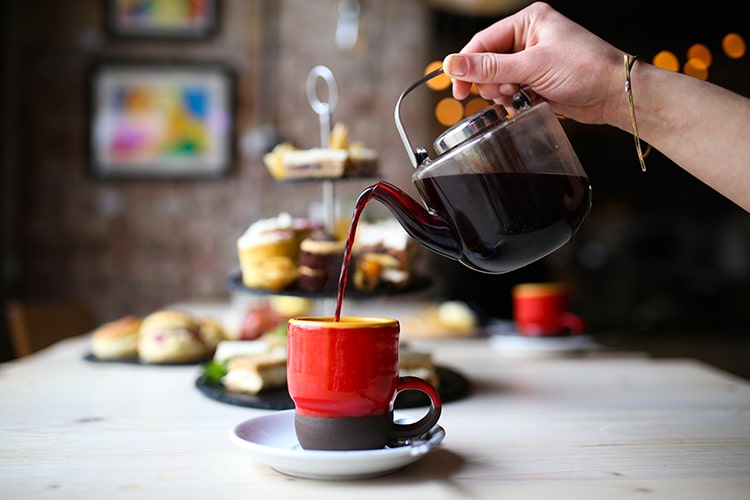 Celebrate the start of the weekend with Donut Friday at The Flour Pot! Their donuts are not to be missed, from salted caramel and honeycomb to the classic jam donut, there's something for everyone. Either treat yourself to a donut with an artisan coffee or share them around the office for that perfect Friday afternoon treat, you decide!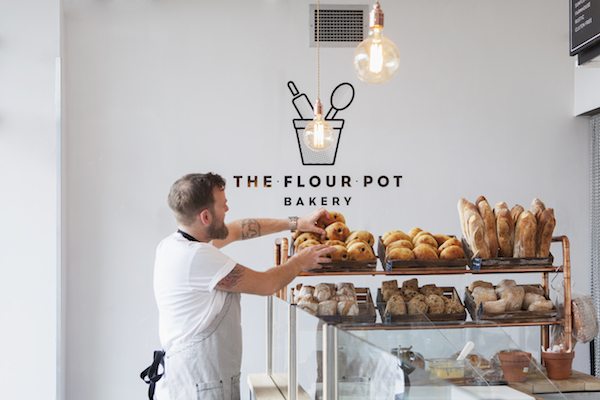 71-80
71. Try a vegetarian dish at the Curry Leaf Cafe
Meat-free Monday is now a thing, and the Flexitarian movement sees many restaurants expand on their vegetarian and vegan menu options. The Curry Leaf Cafe offers some of the best meat-free dishes we've ever tried, staying true to authentic Indian recipes which are often centred around vegetables. After a recommendation? Try the paneer and cauliflower curry (Gobi Paneer Takatak) which has a lovely kick of heat.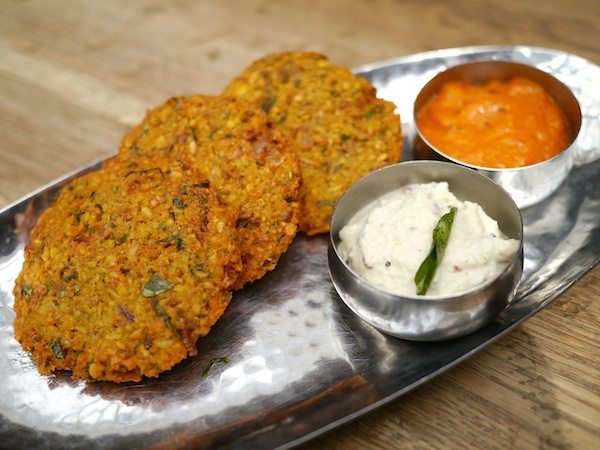 If quality, locality and traceability are all things you look for when choosing a place to eat The Sussex Ox have got you covered. Their steak comes from their own family owned organic farm just 5 miles from pub, along with all the other meat on the menu. Their chips are made from their own farm potatoes and their fruit and veg are often grown in their kitchen garden. Enjoy a pint of something local in the gorgeous pub garden and order a steak of the best quality in the area.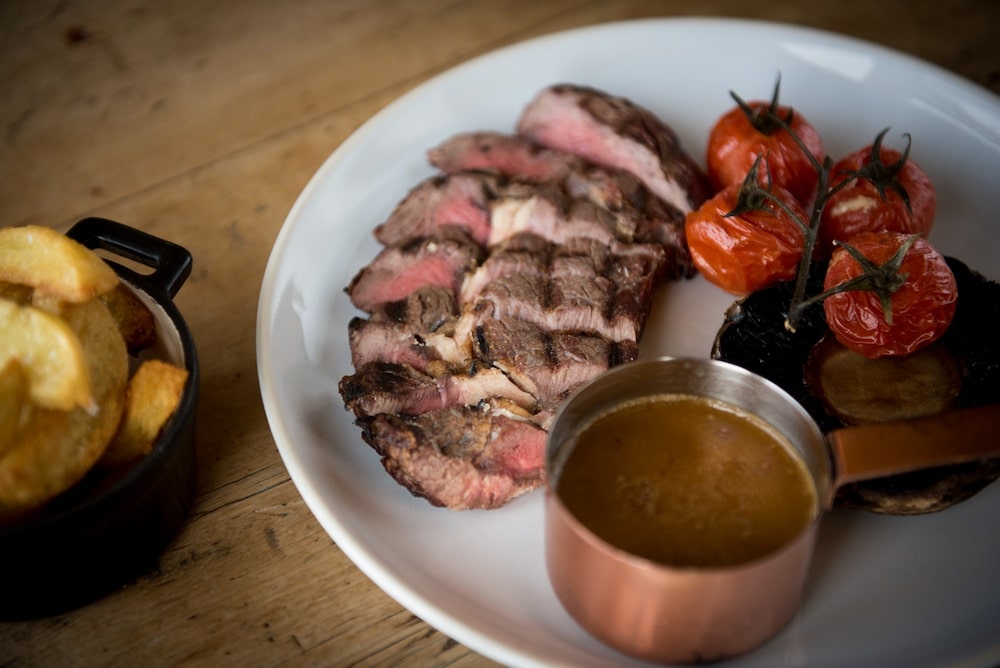 73. Watch the world go by at The Western
Billed as a "tap house" rather than a pub, The Western Brighton is a popular spot all year round that serves great drinks and decent food, in a handy location right by the mecca of Churchill Square. If you're shopping till you drop you can rest your weary feet and quench your thirst on one of the benches in the sun trap of the ample outside seating area, or inside by a log fire when it's chillier.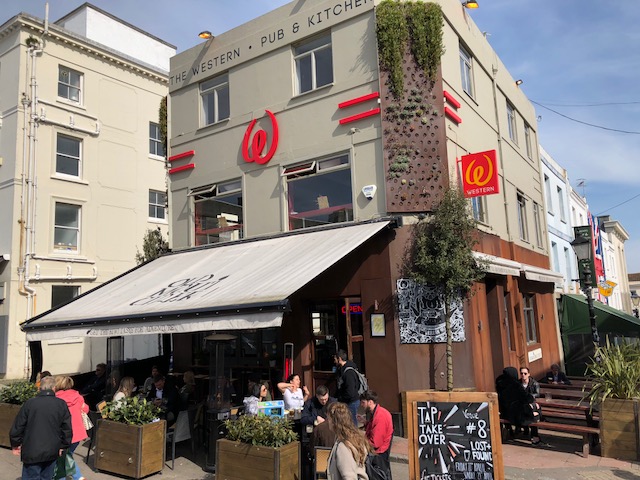 Starfish & Coffee are a new resident to the vibrant Hanover and Queen's Park Community, and have breathed new life into this beautiful, airy venue opposite the park. We popped in for brunch and couldn't get enough of the fluffy pancakes, served with blueberries and banana or maple syrup and bacon. The friendly team make a mean flat white, using beans roasted by Brighton's Coffee at 33.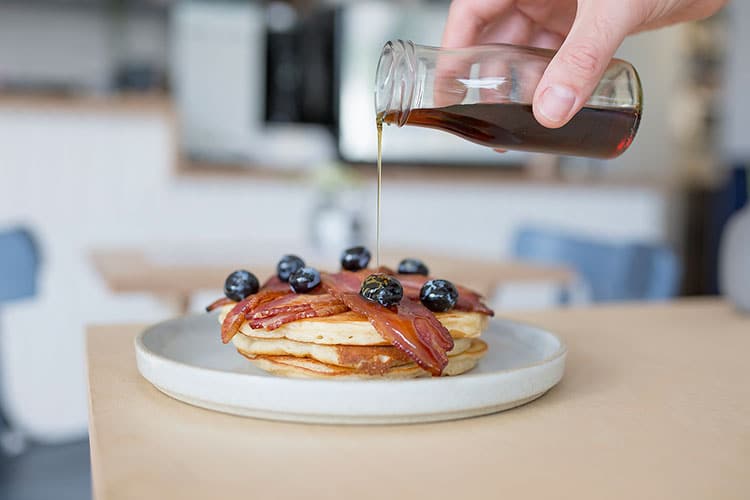 Whilst here in the UK we're inclined to think of eating out as a special treat, Le Nantais encourage regular bistro dining through 'Special Event' weekday menus, what is the 'event' you may ask? Why it is classic French food and wine of course! Most weekdays will see an essentially French bistro dish on offer with a free glass of wine. Check their website for updates.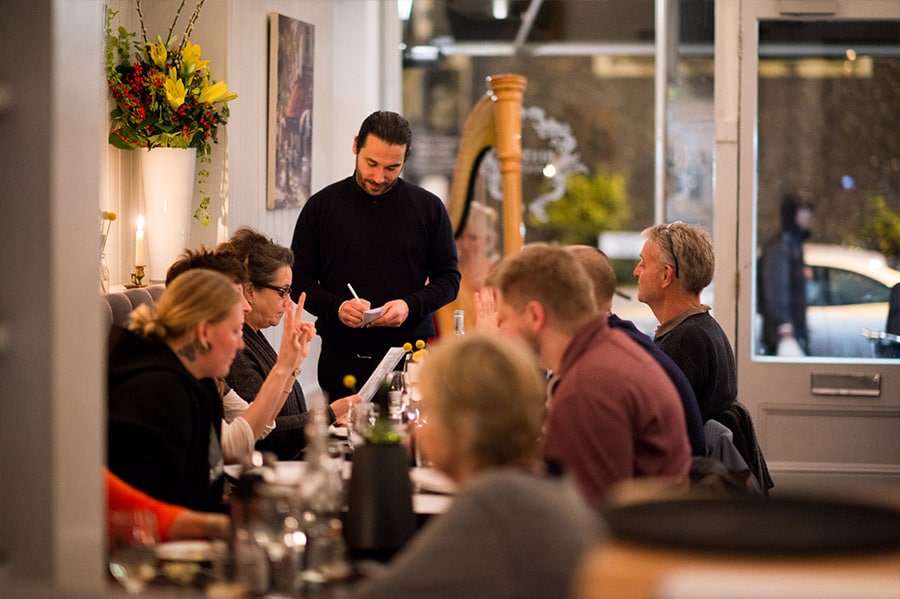 76. Attend a wine tasting evening at Seven Cellars
Seven Cellars is an independent wine and tap room at the heart of Brighton's Seven Dials area. Offering over 1000 wines, beers and spirits, Seven Cellars have a bit of a reputation of offering regular in-store wine tasting evenings which is definitely one to check out! With a different theme running for each tasting and at the decent value of £25, you'll be taken through an array of seven different selected wines with canapés and great knowledge to accompany. A great gift idea and fun evening out! Review.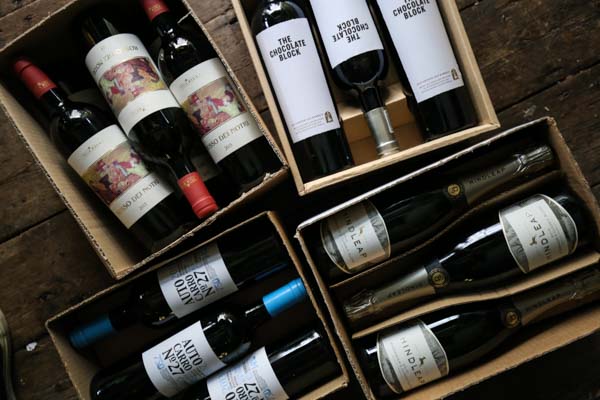 77. Take a Latin adventure with Tropical Sushi
Journey up Western Road and into the Southern Tropics! The team at Tropical Sushi all harken from Venezuela and Colombia where fresh produce was plucked on the doorstep. This passion for freshness and vibrant Latin flavours translates surprisingly well in Japanese fusion sushi. Their range of dishes include poke bolls, sharing platters and rolls, all freshly made to order. With traditional sushi options featuring plentifully on the menu there's no need to miss out on your classic favourites too.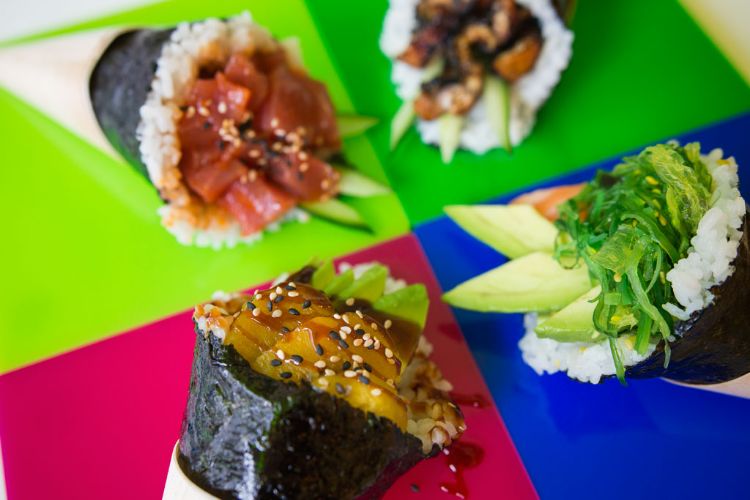 78. Meet up with friends in the botanical rooftop garden at The Walrus
No other pub can boast a city centre roof garden like The Walrus. This is not just a pub garden, it is a two storey roof terrace with its own bar. Perfect for large groups this space is beautifully bright and just the place to be on a sightly breezier day along the front, as tall elegant windows frame the terrace protecting the area from wind. Doesn't sipping a cold glass of Rose on a botanical inspired rooftop beer garden sound like just the ticket?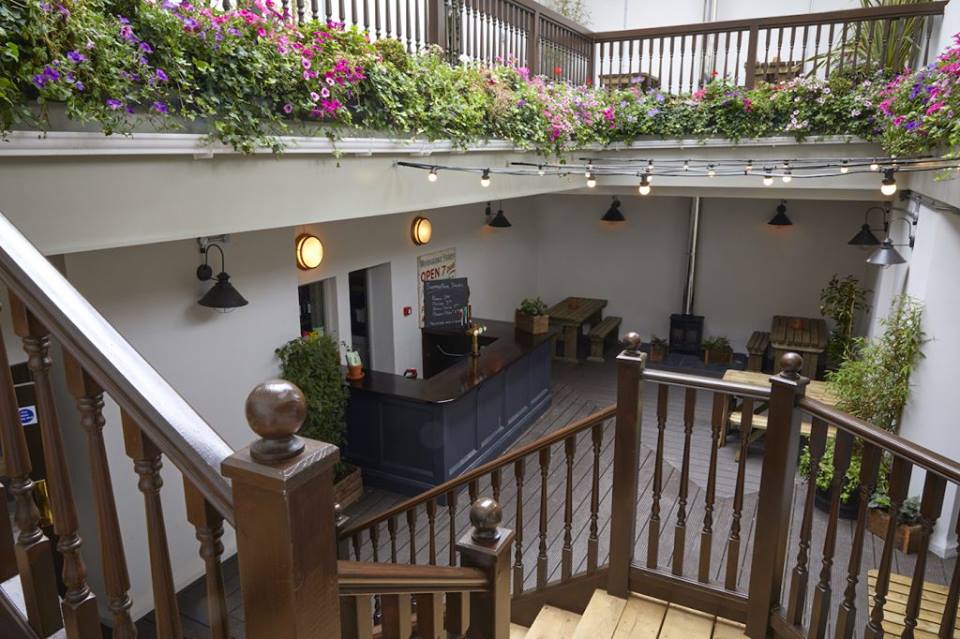 79. Feast on traditional tapas at Casa Don Carlos
Said to be "the best Spanish food in town", Casa Don Carlos sings authenticity with it's cosy and intimate space, red and white checked table cloths and a Spanish owner to greet you. It provides a buzzing atmosphere, and traditional Spanish food cooked to perfection, so you really feel like you're on holiday! Quick tip, book in advance at the weekend, it fills up fast! Book on 01273 327177.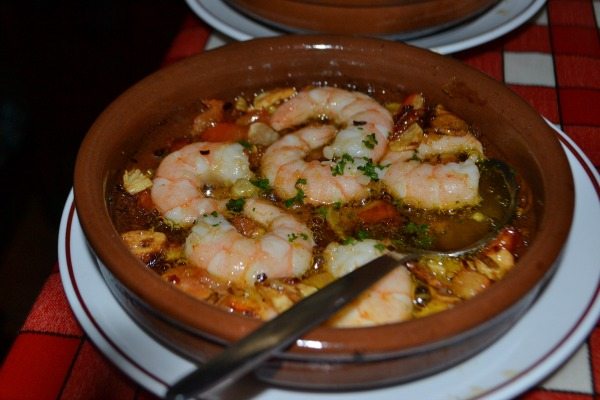 80. Brunch at Brighton's botanical cafe Redroaster
Redroaster has been described as a 'go-to destination' by The New York Times. Providing ethically sourced, hand-roasted coffee and serving breakfast, brunch and lunch prepared by Michelin Starred chef, Matt Gillian. By day this sleek venue is Redroaster Coffee and by night it becomes Pike & Pine, a fine dining restaurant. Serving from 7am-5pm, Redroaster is the place to go for a sophisticated brunch. You'll find delicious dishes such as crab and avocado brioche and artisan coffee where their specialist coffee is prepared in a nearby Brighton coffee roastery.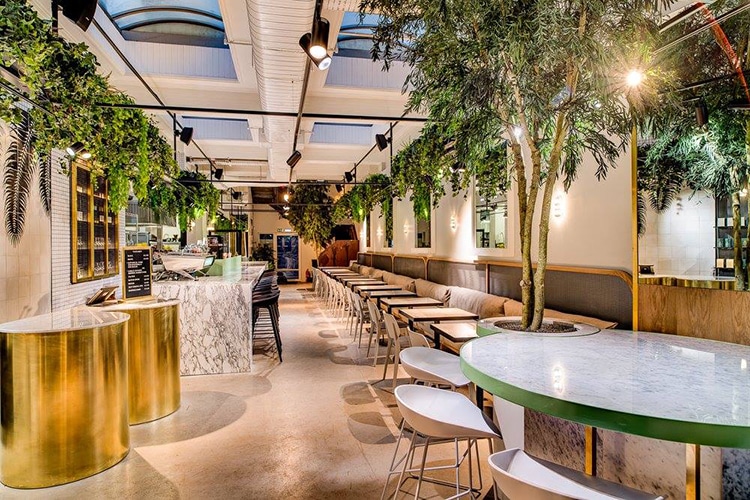 81-90
Have a mooch around the quirky shops of Kemptown and drop in for lunch at the charming Morris and Jacques where you'll find everything from artisan sandwiches, a selection of vegetarian dishes such as homemade quiche or frittata and a speciality of Eggs Benedict with hollandaise sauce made to order. The sharing platters are a real favourite with a veggie and ploughman's option available from just £6.95!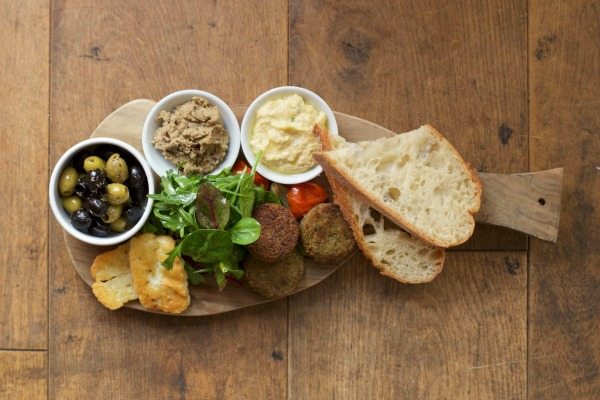 82. Enjoy a ten course tasting menu at Pike & Pine
Pike & Pine is the collaboration of Michelin Starred Chef Matt Gillan and Brighton Restaurateur, Mike Palmer (Lucky Beach). Every evening for 7pm they will be offering a menu which focuses around locally sourced ingredients, with dishes changing to reflect the seasons. Their Tasting Menu is available over 6, 8 and 10 course options to all diners at Pike and Pine. The venue highlight is where ten guests can be accommodated along an eight metre marble counter, which is where Matt and his team will showcase 10 or more dishes in his signature style (vegetarian Tasting Menu also available), and where guests can enjoy the energy of the kitchen and engage with the team.

83. Swing by for a

Sunday

roast in the country at The Ginger Fox
The Ginger Fox is a friendly and relaxed restaurant with stunning views of the South Downs being situated just seven miles outside of Brighton in the rural setting of the South Downs. The perfect place for a Sunday roast! It's part of Brighton's Gingerman group, comprising of: The Gingerman (Brighton), The Ginger Pig (Hove), The Ginger Dog (Kemptown) and of course The Ginger Fox (Hassocks). Four key components are carried throughout the Ginger venues; locally sourced produce, talented head chef's, home-style cooking and personable staff so expect and exceptional Sunday roast at The Ginger Fox! Review.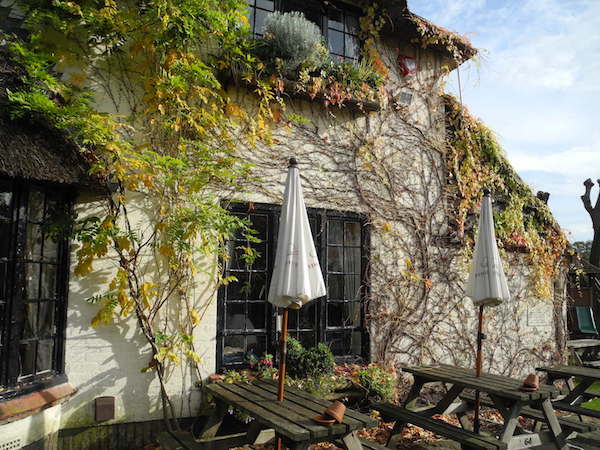 84. Sit at the counter at authentic Japanese bar, Bincho Yakitori
Bincho Yakitori is an izakaya style bar, which serves Japanese drinking food, the equivalent of Japanese style tapas or small plates. Having opened in London, Bincho Yakitori brings it's street food style Japanase dining to Brighton. There's a large selection to choose from on their menu including many variations on grilled skewers (Yakitori) and something to try here is the sake flight they offer, where you can try three of their sakes starting at entry level going up to premium sake. Review.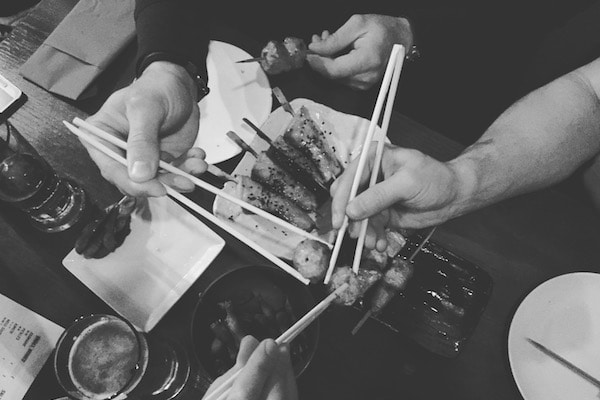 85. Work your way through the natural wine list at Plateau
Plateau is a local, independent wine bar & restaurant boasting a fantastic selection of natural wines to choose from to accompany some lovingly crafted food. Natural wines are focused on at Plateau because they reflect Plateau's ideology: ethical farming, sustainability & quality. Enjoy some tasty food with a glass (or two or three) of their tasty, unpretentious and fun natural wines. Look out for their wine tasting events too!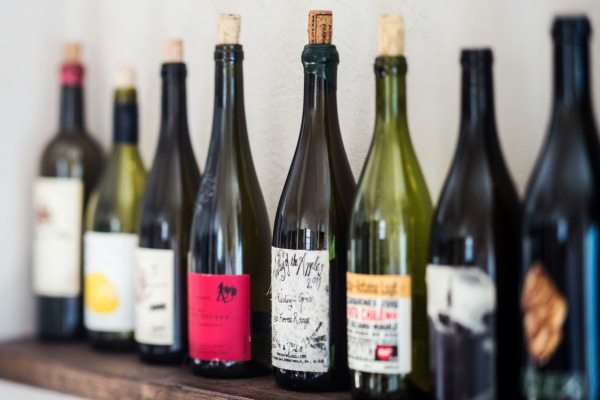 86. Start your day at Bucket and Spade
Bucket and Spade Cafe on the seafront, just near the i360, is a perfect location for the family to punctuate a day at the beach, but we say start well with breakfast! There's a broad selection from hearty full English, a full English vegetarian, breakfast baguettes and lighter options too, close to the paddling pool and playground, you can stick around for a second coffee whilst the kids get started on the serious business of having fun.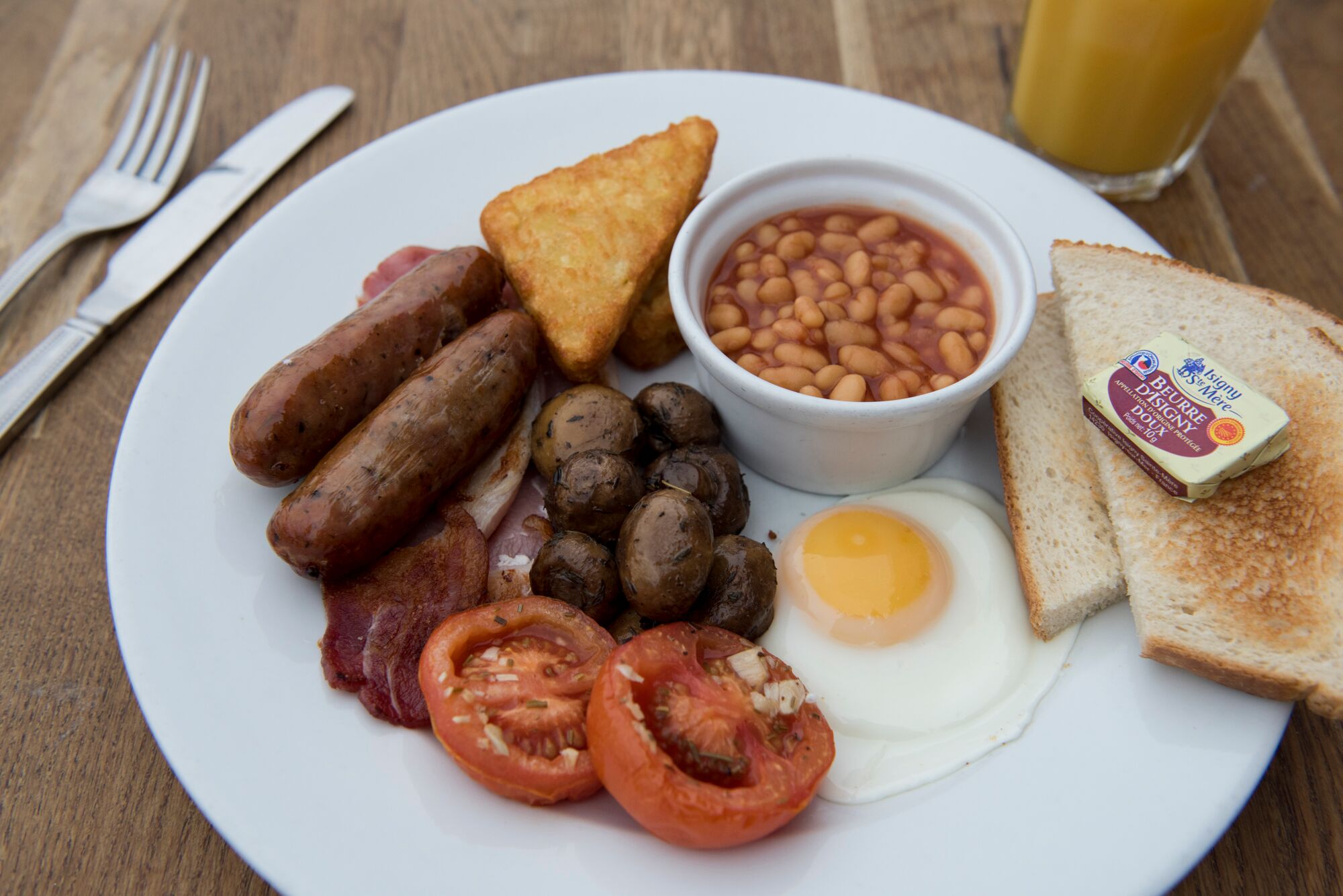 87.  Indulge in artisan cheese & wine at Fourth and Church
Fourth and Church is one of Hove's classiest foodie spots and offers a range of affordable retail wines, along with artisan cheeses, charcuterie and small dishes to accompany if you are after something a little more substantial. You can pop by after work for a wine to enjoy at home, or sit down and indulge in carefully selected cheeses and small plates of food with recommendations of wines to match. Read our review to find out more.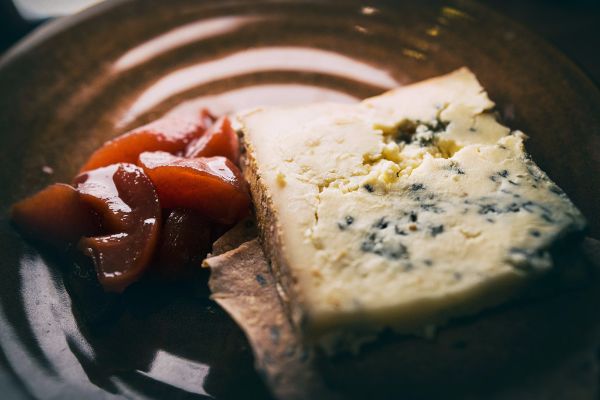 88. Try the best of British at GB Charcuterie
Situated on Brighton's Marina and serving the best of British produce, the Great British Charcuterie is the perfect spot to enjoy a glass of wine and a charcuterie platter with everything being sourced from the UKs leading farmers and food suppliers. There's an abundant supply of artisan meats, cheeses, wine & accompaniments such as pate & chutneys at GB Charcuterie which you can also buy online.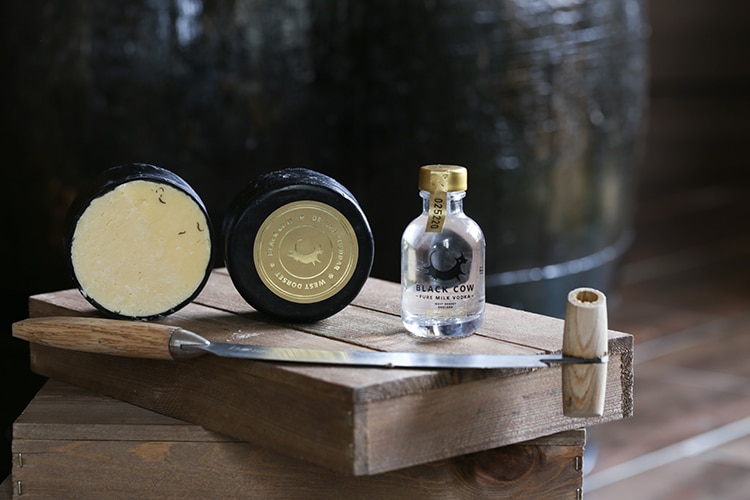 89. Have a glass of something special at Libation
If you're looking for a relaxed, friendly and vibrant place to quaff some wine or treat yourself to some lovely grub then look no further! Libation are proud to offer an extensive list of sparkling wines, featuring local bubbles from Ridgeview, Nyetimber and the Bolney Estate, as well as everyone's favourite prosecco and a range of champagne for special occasion. Review.

90. Watch your pizza being made at Fatto A Mano
Fatto A Mano ('handmade' in Italian) is all the rave at the moment on the pizza front in Brighton! Their new Hove restaurant opened up this summer, which has been buzzing since, so you can enjoy a delicious authentic Neapolitan style pizza wherever you live in Brighton or Hove! The pizza bases at Fatto A Mano are soft and pillowy, differing from the usual thin & crispy or pizza pie style, and the process in which they're made means the pizza's are lighter and easier to digest. Oh, and not forgetting they're all cooked in a wood fired oven which is in their open kitchen, so you can see your pizza being made! Review.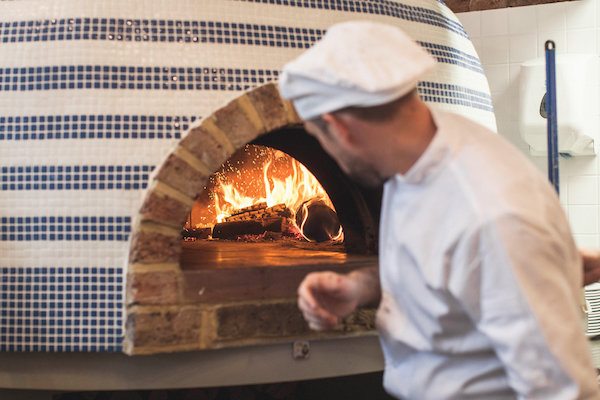 91-100
91. Fill your boots with loaded nachos at La Choza
La Choza serves delicious slow cooked Mexican street food in Brighton's North Laine and at the kitchen at The Hare & Hounds. The food is bright and colourful just like the famously flamboyant restaurant, and their loaded nachos can't be missed! They already come with all the trimmings such as cheese, salsa, refried beans and so on, but you can take them to the next level by loading them up with toppings such as homemade chorizo or pit smoked pork! You can't walk past La Choza without your the smells coming out making your mouth water! Review.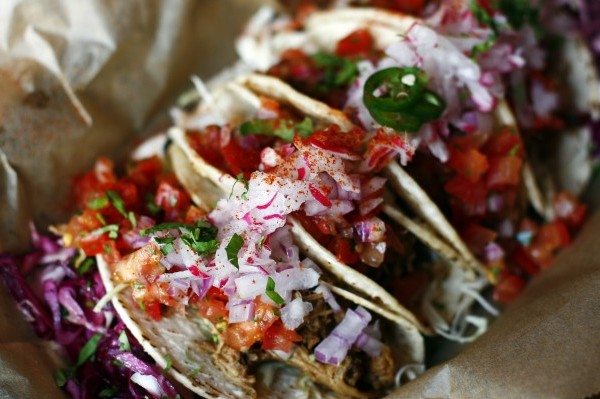 The BAi360 doesn't just give you some amazing views but it also gives you some incredible food! There's the stylish new contemporary restaurant, The West Beach Bar & Kitchen, which includes the 'Buckets & Bubbles' offering. This is a sharing seafood extravaganza with a bottle of bubbly to enjoy with your friend. There are tables spilling out onto their sunny terrace where you'll have the best views. Savour this experience for £45 between 2.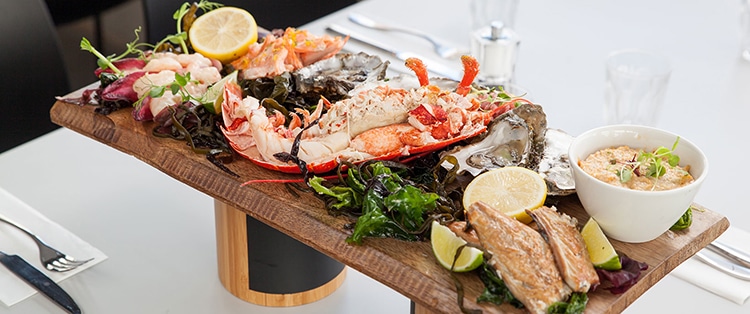 93. Enjoy cocktails and tapas at HarBAR
HarBAR offer a bar menu for nibbles whilst drinking, featuring delicious bite-size seafood morsels such as oysters and tempura prawns. Mix and match to create your own selection of tapas or just enjoy a couple of dishes to rev up your appetite before eating next door at the adjoining seafood restaurant The Jetty.… And if things get a little squiffy, they have the Harbour Hotel upstairs where you can sleep off the party. Perfect!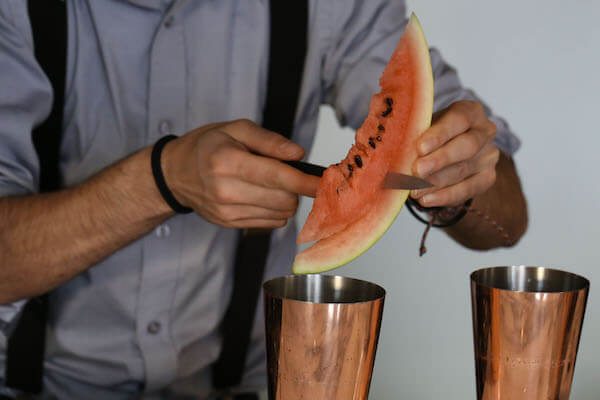 94. Grab some BeFries for the beach
Taking inspiration from the Belgian and Dutch chips shops they loved in their youth, this family business has taken the humble potato and elevated it into a cone full of joy. The Belgian method of double cooking, using a special hand built fryer, ensures that every chip is superb. Stop by on your way to the beach and grab some of the tastiest chips in Brighton with over 20 interesting sauces to choose from!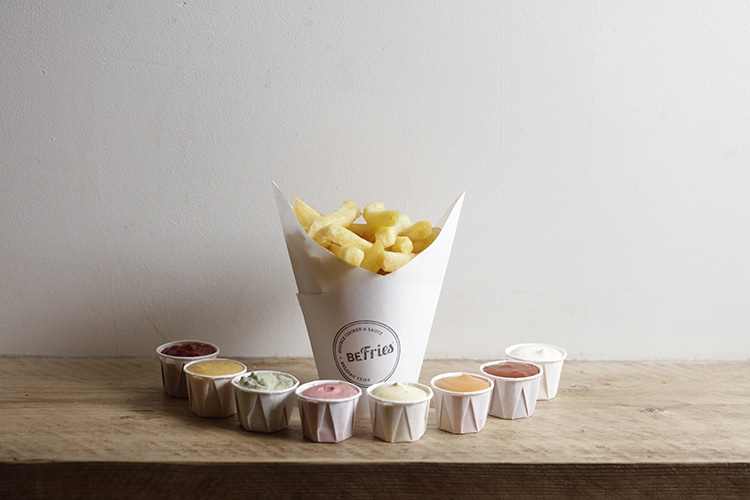 95. Drink in the Sunset at OhSo
From sunrise to sunset and beyond, OhSo on Brighton's seafront is a great all rounder. Family friendly by day and party loving by night, there's a range of food to be had and a great selection of drinks. Where OhSo no doubt peaks though is in the divine coupling of a first class cocktail with a summer sunset over the West Pier. So grab yourself your favourite tipple, marvel at the murmuration of starlings and contemplate where the night will carry you – at OhSo, that needn't be far.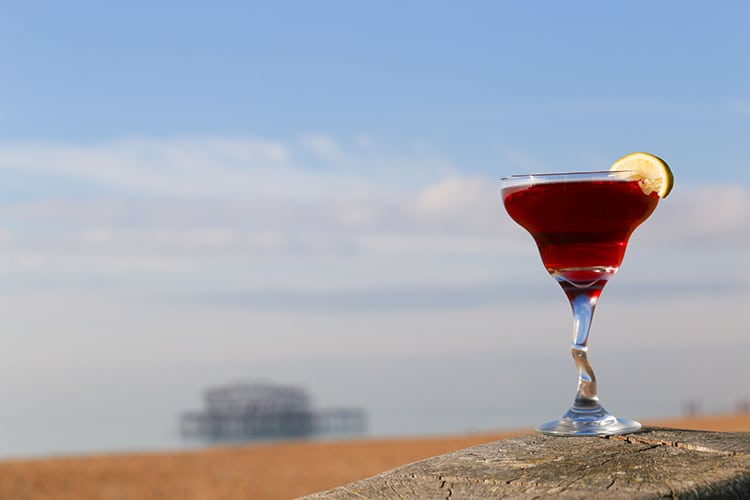 96. Indulge in a Lucky Beach burger
Open year-round, Lucky Beach Cafe serves up some of the best cafe food in Brighton. Local, sustainable and mostly organic food and drink is served by a team of friendly staff who are keen for you to get the most out of your visit to both the cafe and Brighton!  The best way we describe the menu style is Californian-style, with plenty of fresh flavours and healthy options for those who don't fancy a heavy lunch. When the sun shines it's possibly the best place to be hanging out at in the city. Read our burger review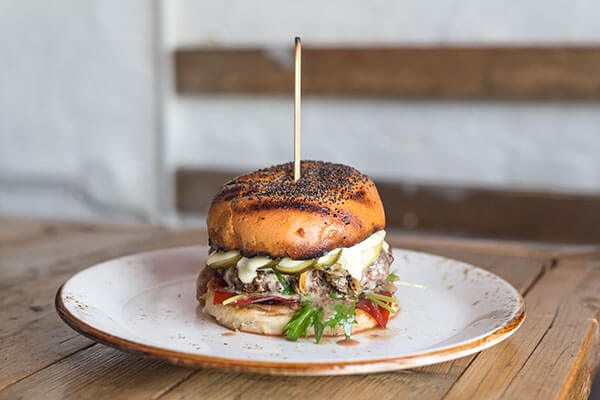 97. Dive into luscious sourdough pizza at Franco Manca
Franco Manca pizzas are made from slow rising dough and baked in a wood burning oven on site. There's no booking system for the restaurant so it's first come first served, luckily there are plenty of good pubs and bars to grab a drink at in the area should you need to wait a while and if you're lucky you might be able to grab a seat outside for a great people watching view. The menu is short and simple and focuses on seasonal ingredients, and the prices are fantastic despite being in central Brighton.

98. Discover Etch. Hove's foodie gem
Etch. is located on the corner of Church Road and Sackville Road, an area that is well known for shops and restaurants, but Etch. will stand out as they offer something quite different to their neighbours. Etch. offers exciting 5-6 and 7-8 course tasting menus that use the best local ingredients. Modern cooking techniques are used yet the dishes are not over complicated, it's all about the flavour at Etch.! Any dietary requirements can be catered for, just let them know when placing your booking. The menu changes weekly, so expect new and exciting things with each visit.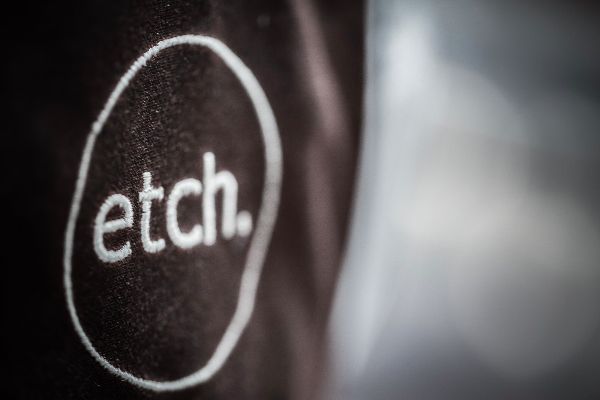 99. Have an authentic Lebanese feast at Kambis
From the outside it may not look like much, but step inside Kambi's (on Western Road) and you'll be hit by the smell of freshly grilled meat and plenty of spices. Kambi's specialise in Lebanese cuisine so expect plenty of Mezze and Shawarma dishes as well as an extensive vegan and vegetarian menu. They can cater for large parties and although they do serve alcohol you are welcome to bring your own, which makes for a very low cost meal!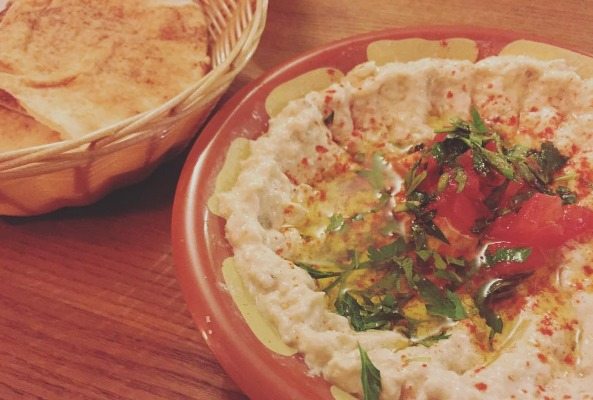 100. Dare to take on the spicy chicken wings at The Caxton
The Caxton Arms (near to Brighton Station) has recently been taken over by not one, not two but three new landladies! These gals had a vision of a local pub that would be full of atmosphere, local ales and the best chicken wings in town. They are keen to support local suppliers and source their meat and fish from the Brighton area. Expect regular barbecues, plenty of sport on the projector and a delicious menu!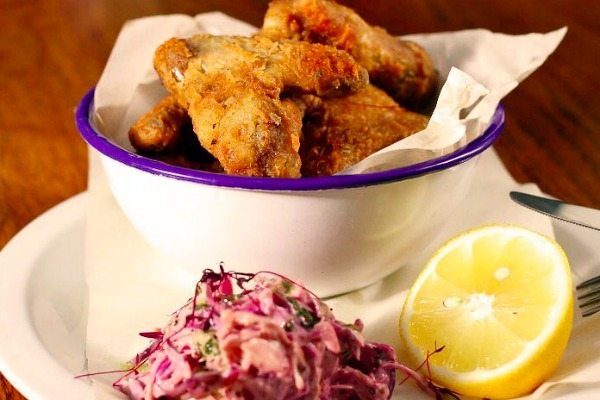 Image via the Caxton Arms
Restaurants in Brighton – Notes from the editor
Our food things to do list was drawn together by the team of 30 food reviewers who form part of the Restaurants Brighton team. If you wish to contribute to our growing list then we'd be delighted to hear from you – please contact us so you can have your say!