Italian restaurants in Brighton and Hove
Here in Brighton and Hove we are very lucky as we have an abundance of great Italian restaurants and many of them have been firmly established since the late 80's and 90's. Here are our top 3 Italian restaurants:
Piccolo Italian Restaurant, Brighton
Affordable and infused with the romance of Italy, this Italian Ristorante has an infectious atmosphere and is brimming with the delights and vibrancy of typical Italy. Popular with the discerning Brighton locals and visitors alike, this centrally located venue scores top marks for its professional Italian service and, more importantly, their quality and fresh ingredients. Great vale for money.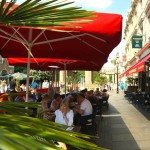 Al Duomo Authentic Italian Restaurant, Brighton
Renowned as a venue for many an occasion, Al Duomo is centrally positioned right next to the historic Royal Pavilion and it caters for small and intimate, while also having the capacity for the grand and the elaborate. Set over 5 different floors,  Al Duomo Italian restaurant is the longest serving specialist Italian ristorante in central Brighton and has been serving its customers since 1991.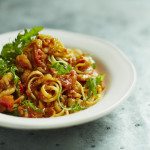 Jamie's Italian Restaurant, Brighton
Jamie Oliver's Brighton restaurant is located on Black Lion Street, a stones throw from the seafront, nestled within The Lanes. Whatever the occasion – a quick bite with friends or a big family dinner – come in and soak up the atmosphere while you tuck into their delicious Italian food. They take bookings of any size, from 2-85, but feel free to walk in anytime.
Aperitivo, antipasto, primo, secondo, contorno, dolce and digestivo are all very common courses to find on an Italian menu and there are numerous Italian options available to you in Brighton and Hove.
Italian restaurants are typified by the simplicity of their dishes, plus in our opinion the professional waitering service which is the norm on the continent.
Main dishes usually have four to eight ingredients and these dishes are delivered with great quality ingredients if the restaurant is doing it correctly. What is usual too is that such great regional dishes are normally passed down through generations, from grandmothers and aunties, then this type of popular cuisine is sensationalised through celebrity cook books, cooking magazines and much more. We are a nation of Italian food lovers!
Different ingredients for Italian cuisine come from fruits, vegetables, meats, potatoes, rice, maize, corn, sausage and sauces in northern Italy and Northern Italian cooking uses less tomato sauce, garlic and herbs and more of the signature white wine sauce. This style of cooking then changes the further south you go into Italy with different ingredients available reflecting the diverse climate variations in the country.
Let us know which is your Italian favourite in Brighton and Hove and please give us your feedback.