The Food of India, Not Just Indian Food.
Chaula's Brighton is as authentic as Indian food goes, it doesn't get fresher, tastier or more traditional than at Chaula's restaurant in Brighton.
Indian recipes through the generations
With recipes that have been passed down from generation to generation, Chaula and her talented team have been catering in Sussex for close to 20 years.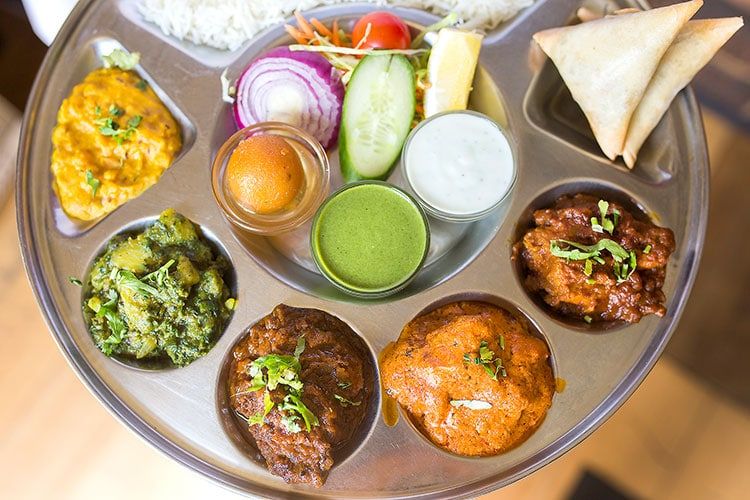 Made from scratch – Chaula's Brighton
At Chaula's in Brighton, every dish is prepared from scratch and made to order, presenting you with a unique combination of sauces, so you can experience the way Indian food is eaten in India.
Located to the East side of Brighton Town Hall, in the historic Lanes, Chaula's is a venue where you can grab lunch or dinner and it is suitable for non-vegetarian, vegetarian, vegan and all dishes are free of gluten and artificial preservatives.
Rated as one of the best Indian restaurants in Brighton and Hove, Chaula is renowned for her range of signature dishes, the distinctive décor and their friendly staff.
Chaula's in Brighton came to Brighton on the back of the success of Chaula's in Lewes which is extremely popular.
If you are looking for an Indian restaurant that has adapted for the British palette then this isn't the place to come. Chaula's represents the real deal, the food of India and has influences from the cuisine of the North West Coast of India.
Recommendations by Chaula
Stong recommendations include the bajri rotla which is made by hand from millet flour and is a typical Gujarati special.
Popular vegetarian dishes are Bhindi Kadhi, where large okra chunks are mixed in creamy yoghurt and spiced with curry leaves, chilli and turmeric powder.
Chaula suggests Pista chicken, fish curry and lamb curry for non-vegetarians.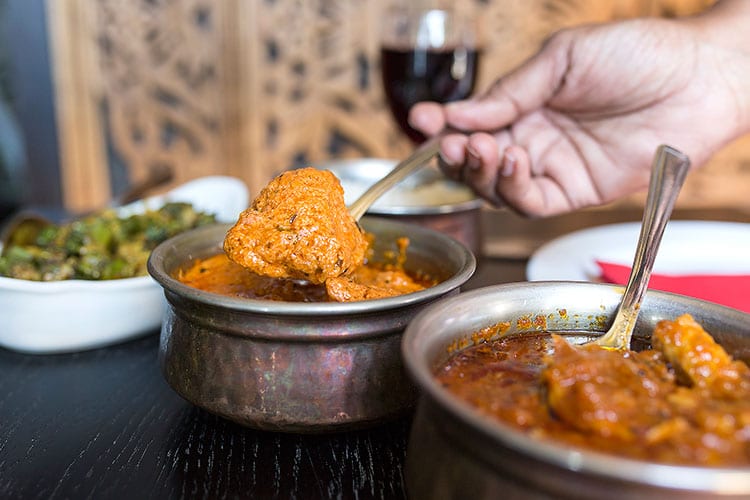 Pista chicken was created by her and her husband, and is prepared by mixing Indian spices and Pistachio.
Fish curry is made by blending codfish with ginger, garlic, coriander and other Indian spices and lamb curry is made by mixing lamb with juicy tomatoes and mint.
Buffet lunches are served Monday to Saturday, 11 til 3 and the buffets are of the all you can eat variety. Evening service is 5pm til 10.30pm Sunday to Thursday, then on Fridays and Saturdays Chaula's Brighton is open 11am to 11pm.
The venue can seat 75 diners in total and can cater for weddings, parties and meetings.
What Next?
Let us know how you got on @eatbrighton
Make a reservation on 01273 771 661