Restaurant Brighton's guide to
Brighton is known for its hedonistic, bohemian and creative spirit, all of which is reflected in the independent Brighton restaurants scene. From award-winning fine dining to international eats, from sensational street food to down to earth sustainably-led dining Brighton has it all.
To help you go exploring we've divided Brighton restaurants into Casual, Modern, Fine Dining, International and European, some fit into more than one category so we've tried to organise them by what they are best known for. 
Listed here are just Brighton restaurants, you can find Hove restaurants here, Brighton Food pubs here and Brighton cafes here.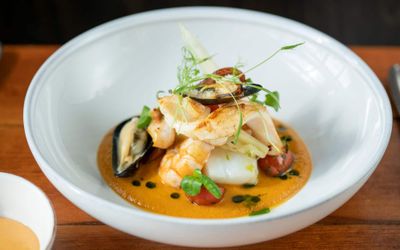 Annexed on to The Hilton Hotel on the seafront, The Salt Room offers stylish modern dining and spectacular sea views that attract local foodie residents as well as holidaying visitors. The grill restaurant is seafood led, but not exclusively so, with sustainable, locally sourced top-quality produce at its heart. The Salt Room offers an exceptional quality dining experience with an a la carte menu and award-winning Sunday Lunch sharing platters.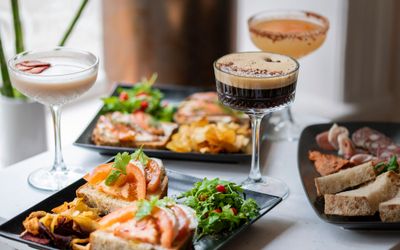 Set on Church Street in the heart of Brighton's famed North Laine area. 2 Church Street is an intimate, super sleek and luxuriously decorated restaurant bar. Specialising in rare and unique spirits, namely rums and mescals, cocktails that pack a punch and worldly wines. The food offered here is simple and designed to complement the drinks menu. Using exclusively local suppliers 2 Church Street has curated a menu that champions the best of British produce. The sharing plate selections simply offer local charcuterie, smoked fish, pickles and cheeses, all served with fresh bread from the local bakery.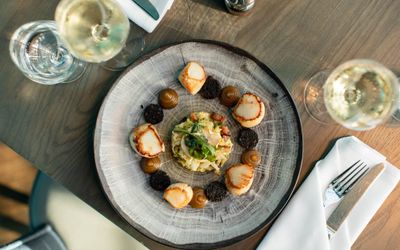 Cyan is a fresh new look for the iconic old lady, The Grand. This all-day eatery takes its inspiration from the bounty of the sea and the Sussex countryside (the colour cyan is a mix of blue, the sea, and green, the land). Cyan offers an all-day dining menu, a two and three-course set menu, has a special kids menu and serves up roasts on Sunday. All delivered with the standard and quality you would expect from The Grand Hotel.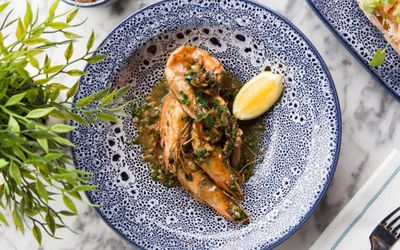 Coppa Club is located in the Lanes taking up one entire side of Brighton square and the courtyard, where, during the winter its igloos provide a popular alternative dining experience. Inside there is a spacious dining area and lounge making it an ideal venue for drinks and nibbles or a full family meal. The all-day menu is extensive, giving something for everyone. Brunch is an extra feature added to weekends and bank holidays.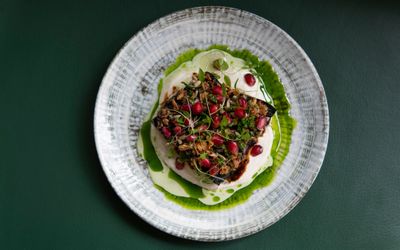 Opened in June 2021, Burnt Orange is the newest member of The Coal Shed and The Salt Room family of local fame. Expect a little more fun from this younger sibling, but the same exemplary quality. Seasonal small plates are creative and perfect for sharing. The cocktails are expertly mixed and the wine list well-curated. Add a seductively comfortable and relaxed setting and a carefully pitched playlist for afternoons that melt into evenings and evenings that meander into nights.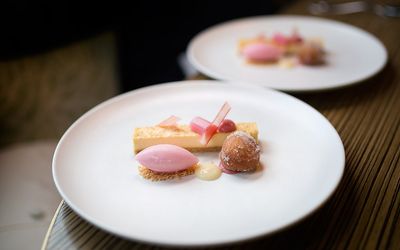 Steven Edward's restaurant Etch is the MasterChef winners first restaurant and voted Brighton's Best Restaurant in the 2018 and 19 BRAVO awards, as well as being featured in the National Restaurant Association top 100 for the past two years. Steven's style is unique, each plate in the tasting menu has only two primary ingredients and no spices, not even pepper are used in their preparation. Instead, cheffing skill and sensitivity are used to finesses ingredients for a dining experience that is practically flawless.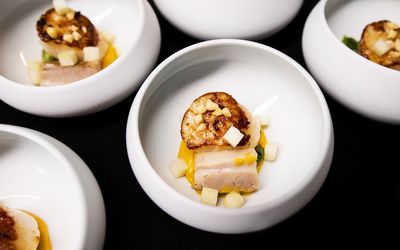 Duncan Ray runs a tight ship at the multi-award-winning Little Fish Market. The intimate 20 cover restaurant has a predominantly seafood based tasting menu, with a small passionate team at the Front of House and Duncan and one sous chef in the kitchen. Precision is everything here and pays off with The Little Fish Market making waves nationally as well as locally. Notably, the restaurant only does one serving a night with diners being encouraged to take their time, lingering over wine even after the last perfect morsel is devoured.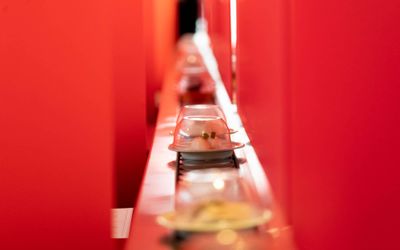 Moshimo is a stylish sushi restaurant with an iconic Shoji style building in the Lanes. They serve authentically prepared sushi using only fish that are sustainable. Moshimo's commitment to sustainable fishing led to their incredibly successful Fish Love campaign and Brighton's Vegan Challenge. The menu is suitable for all dietary types, with excellent vegan sushi options.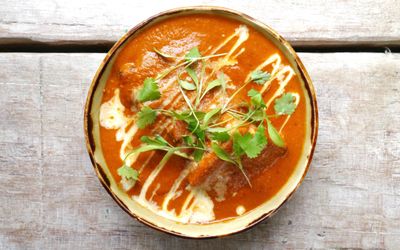 Curry leaf in the Lanes is a brightly coloured South Indian Street Food cafe with an extensive menu of craft beers. They have won numerous awards for both the quality of cuisine and the range of offerings for all dietary requirements. A child friendly menu is also served, with more familiar dishes but authentic enough to start a young palate's voyage of discovery.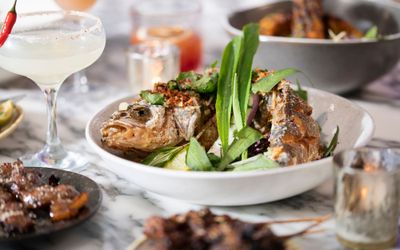 Most Thai food you'll find in the UK is Southern Thai, but Northern Thai, as served at Lucky Khao is dryer and more robust and therefore better suited to the British climate. Lucky Khao are big on sustainability, sourcing locally and growing many of their exotic herbs themselves. They also cook with a green egg barberque for superb charred taste and veggie and vegan options that are really different to standard fare. Add to your dining some inventive cocktails and you've got Thai food the likes of which you won't have had in the UK before. 
Tapas Revolution on North Street is about as central a location as one could want when out and about in Brighton. The menu of authentically home-cooked Spanish dishes is as vibrant and colourful as our fair city itself. Cocktails and bubbles top up the menu turning almost any occasion into a fiesta. During the warmer months, there's plenty of outdoor seating, tucked off the busy road with views of the Pavillion Gardens for a surprisingly relaxed alfresco experience in the busy heart of the city.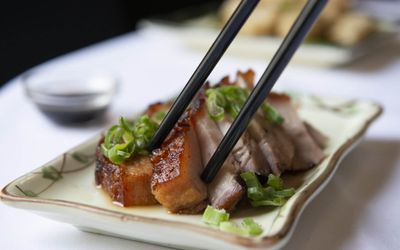 Chinese Restaurant, Gars, is another city institution having been running for over 30 years. This is authentic top-quality Chinese food cooked traditionally and perfectly. Good for banquet dining celebrations or lunch time Dim Sum in the Lanes. The private hire karaoke adds a level of guilty pleasure fun to the offering.  The menu is clearly marked out for dietary requirements and tolerances with a good range of meat and vegetable dishes.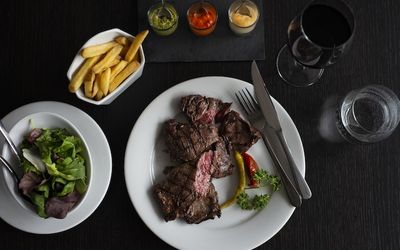 Baqueano is an Argentinian steak restaurant run by wife and husband team Adriana and Jorge. Adriana runs the front of house with irresistible warmth while Jorge works the kitchen. They offer a range of cuts you won't find in other Argentinian restaurants and will pair these with fruity full bodied wines. You will leave vowing to return soon to this charming top-quality restaurant.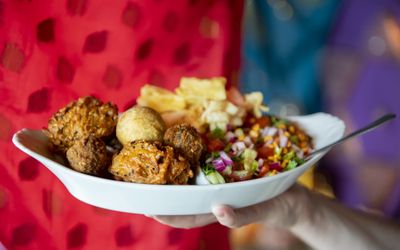 Planet India is an institution in the city. Low key, relaxed and homely, serving authentic pure vegetarian food with a dash of heartfelt good humour. Entering Planet India is like being welcomed into a family member's living room, and luckily you were expected! Food is wholesome, good mood food, it can edge a little on the spicy side, that's also part of the attraction.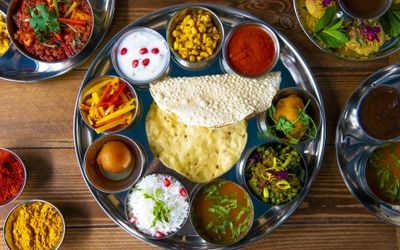 Manju's Indian restaurant is a heartwarming story in itself. Manju, now in her 80s was given a restaurant by her sons, thus achieving her life-long dream. But there's more to Manju's than a happy ending and a head chef whose infectious joy is captivating. Manju's serves seriously good, pure vegetarian Gujarati food from the recipes Manju has been perfecting her whole life.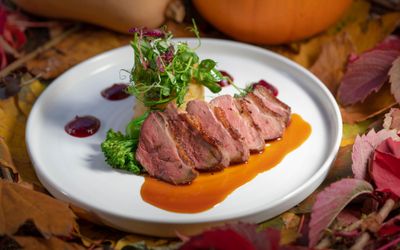 This intimate French bistro in the Lanes seems capable of adapting to whatever your occasion; from romantic dinner for two to a family meal out or friends get together. The menu is unmistakably French but ingredients are sources largely locally for freshness and seasonality. Two major diversions from the traditional French bistro also take place in the Petit Poise menu, a thoughtful range of vegan options (not just "vegan the way French fries are vegan") and a Sunday lunch menu.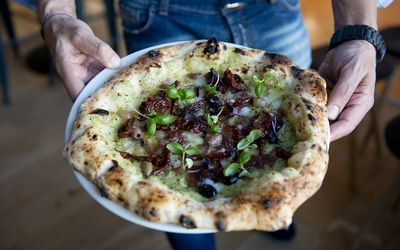 This large family-friendly venue at the bottom of West Street is perfect for social gatherings of any size and spanning generations – the way Italian gatherings should be! Nuposto serve Neapolitan pizzas, fresh pasta and classic dishes. All are made in house with the authentic pizza oven and open kitchen providing the heart of this busy restaurant. With kids eat for free offers and discounts for NHS workers and cinema goers, Nuposto should be a part of any family-day visit to Brighton.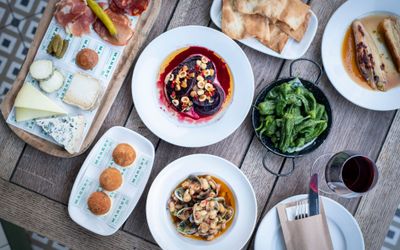 Market Restaurant on the boarder lands of Brighton and Hove serves Spanish inspired small plates in a lively congenial setting. The market theme runs throughout with a menu divided into butcher, fishmonger, baker and greengrocer from which you can build a sharing menu. Weekly offers such as Tapas Tuesdays and Oyster and Cava Thursdays, means every day can be a Market day.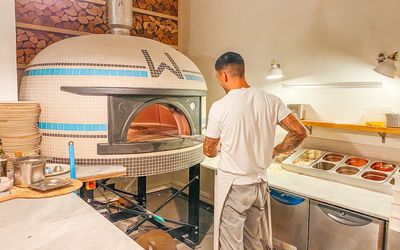 Head into Kemptown for a local community centred restaurant that's welcoming to all. Woodbox Pizzeria is intimate and friendly with an open kitchen providing a little theatre to your anticipation and antipasti. They serve Napoli style pizzas proving dough for over 24 hours and using many fresh ingredients from Sussex for superb quality pizzas.