Looking for authentic Italian food in Brighton & Hove?
Craving pizza and pasta? Look no further as Brighton and Hove boasts plenty of fantastic Italian restaurants.
Polpo, Bàcaro Restaurant, Brighton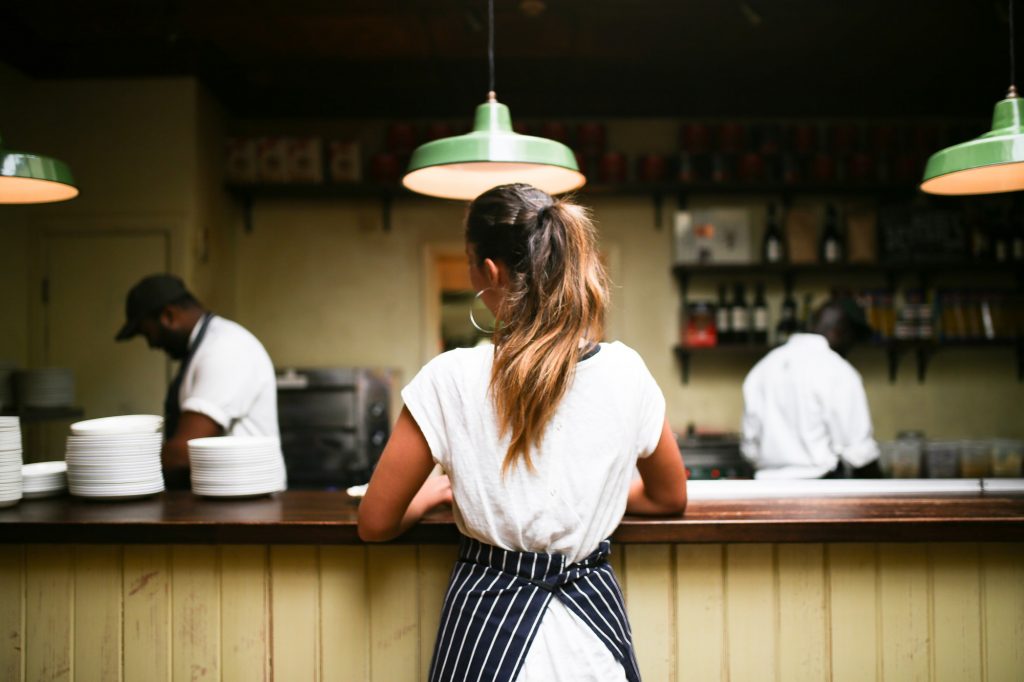 Award winning Polpo is a bàcaro restaurant. Bàcaro is a Venetian word to describe a humble restaurant serving simple food and good, young North-Italian wines. Located on a pretty pedestrianised street in the centre of Brighton, the restaurant is near to the famous Brighton Dome and the Theatre Royal. Polpo is modelled on the scruffy wine bars of Venice and feels urban, rustic and stripped back. Open all day, signatures on the menu include cicheti such as fried stuffed olives (from £3), small plates include fritto misto (from £4), while the dessert list features affogato al caffe (from £4). Polpo would not be complete without a spritz, and served with both Aperol and Campari, alongside Negronis and Bellinis.
Edendum, Italian Restaurant, Brighton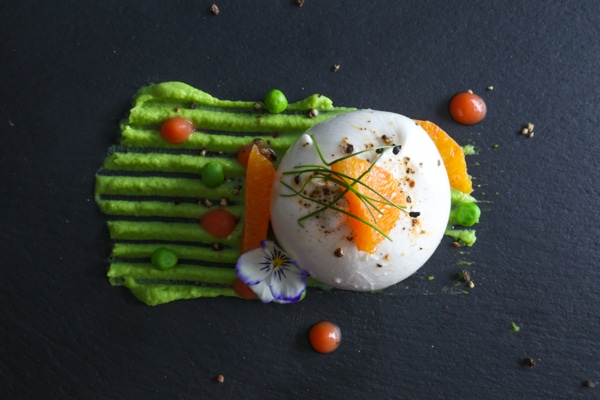 Recently named among three of the best Italian restaurants in the Sunday Times in April 2016, Edendum is quickly making an impact in Brighton as one of the go to Italian venues if you are looking for the best quality and most authentic. Comes highly recommended!
Aqua, Italian Restaurant, Lewes
Aqua offers fresh Italian food at affordable prices, using only the best produce. You will be spoilt for choice when choosing from their a la carte menu with dishes such as slow braised pork cheeks, rabbit ragout and lobster. Aqua serve breakfast, brunch, lunch and dinner, and are open 7 days a week from 9am. The set lunch & early dinner menu offer seasonality and affordability, 2 courses for £10.95 and 3 courses for £12.95. Not only this, Sunday's they have a great traditional Sunday roast at £11.95 served all day. There's also a great range of cocktails and 241 Bellini's 7 days a week, 12pm to 7pm for your perfect Aperitivo!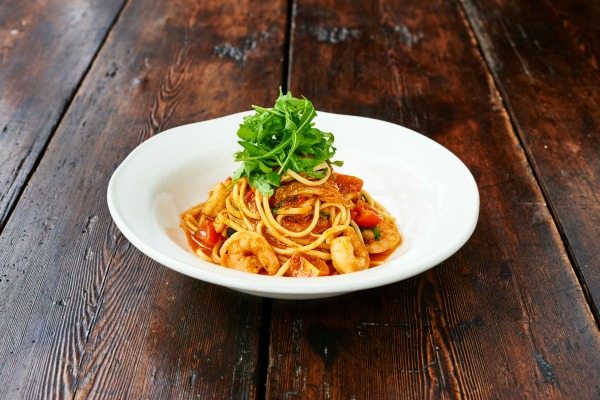 Jamie Oliver's Brighton restaurant is located on Black Lion Street, a stones throw from the seafront, nestled within the historic Lanes. Whatever the occasion – a quick bite with friends or a big family dinner. They take bookings of any size, from 2-85, but feel free to walk in anytime. Don't forget their alfresco on the first floor too.
Eatalio, Italian Street Food, Brighton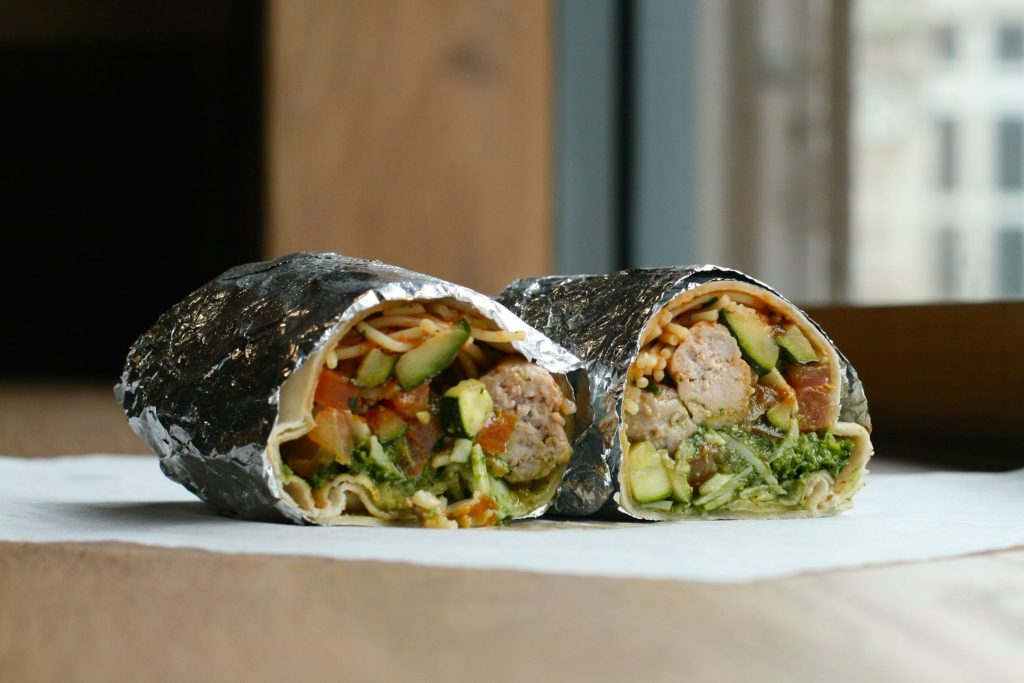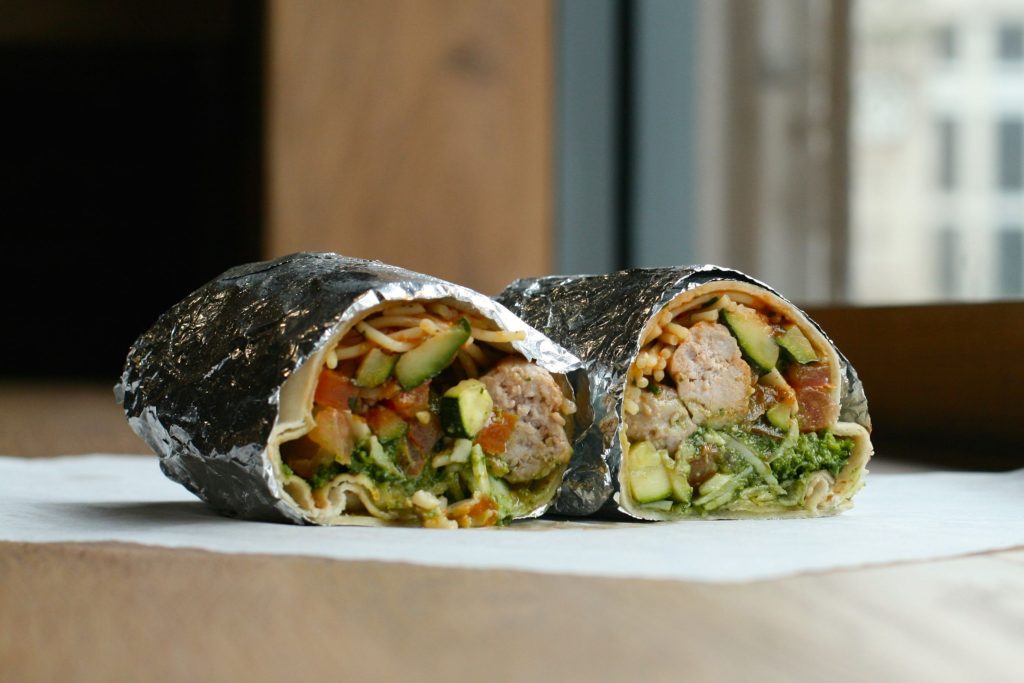 Eatalio is a recently new addition to Brighton's Italian food scene, and is located on Queens Road, about a 5 min walk from the station near Brighton's clock tower. Inspired by the simple, yet healthy food served from the street carts in Italy, Eatalio provides affordable, grab and go food for breakfast, lunch and dinner.
Ristorante Italiano: Piadas – Bonissimo!

Al Duomo
, Italian Restaurant, Brighton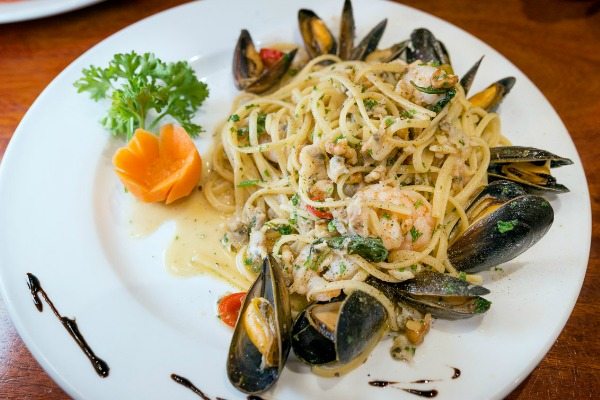 Renowned as a venue for many an occasion, Al Duomo is centrally positioned right next to the historic Royal Pavilion and caters for small and intimate, while also having the capacity for the grand and the elaborate. Set over 5 different floors,  Al Duomo Italian restaurant is the longest serving Italian ristorante since 1991.
Purezza, Vegan Pizzeria, Kemptown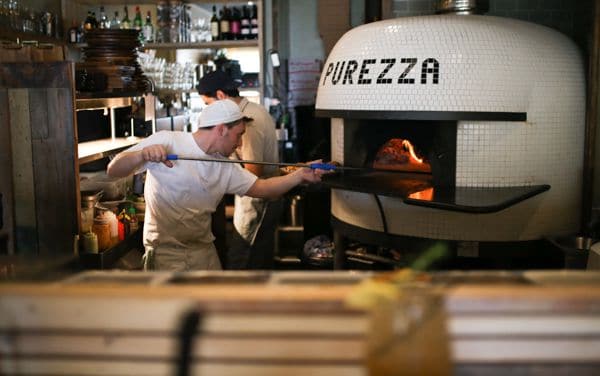 Where plant meets pizza. Purezza is Pizzeria in Kemptown that serves pizzas that are not only vegan but nearly 100% gluten free. It's much lower in calories; pizzas are between 480 – 620 calories. Compared to a 'typical' pizza, from a fast food chain or supermarket, this is the equivalent of just 2 or 3 slices.
Nuposto, Pizzeria, Brighton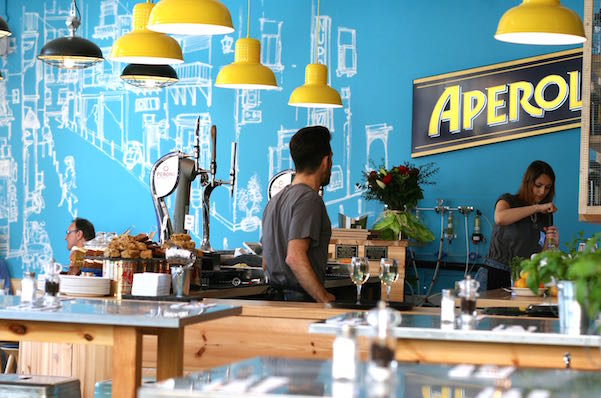 New for 2015 and serving you a slice of Naples on Brighton's West St, Nuposto Italian restaurant brings you the real deal Italian pizza with all the smells of authentic Italy. With two Stefano Ferrara pizza ovens all the way from Naples – why not watch their Italian chefs at work at Brighton's newest 'pizzeria and bar.'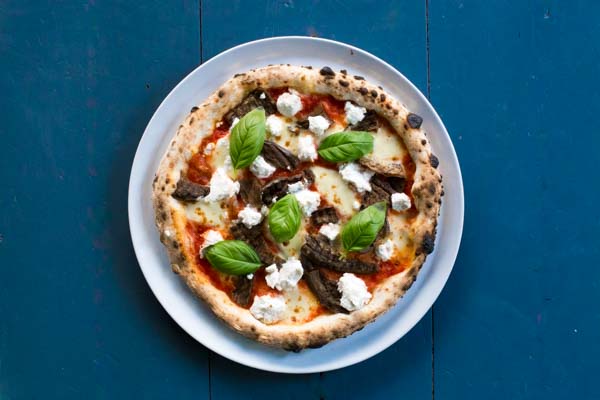 Morelli Zorelli brings you a true taste of Italy, using both artisan and genuine Italian ingredients and is quickly making its mark as a serious contender as one of the best pizzerias in Brighton and Hove. We are talking seriously big Italian flavour, from a smallish but perfectly formed menu using a 150 year old Sardinian sourdough.
Best of the Rest – Italian Restaurants in Brighton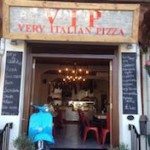 VIP (Very Italian Pizza), Restaurant & Deli Café, Brighton
Small and independently owned the VIP Italian Pizzeria restaurant and café is as affordable as they come and is a great newcomer to the Italian restaurant scene in Brighton. Located centrally on the Old Steine this venue serves a great value Italian pizza as well as serving as an Italian Deli-Café (Italian cheeses & salamis). Naples inspired Italian cuisine. Always busy so get there early! Pizza Review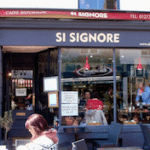 Si Signore, Italian Restaurant and Café, North Laine
Fully licensed or BYO, Si Signore is located on Sydney Street in Brighton's North Laine. Described as a café and restaurant, this intimate little venue has a great following in this trendy part of bohemian Brighton. Renowned for their great service and family atmosphere. Here nothing is too much trouble and you will be great in a typical Italian way, like long lost friends.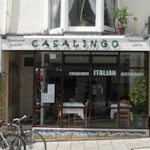 Casa Lingo Italian Restaurant, Preston St, Brighton
Casalingo offers authentic Italian cuisine on Preston Street in Brighton. Well known for a relaxed and social atmosphere, this Italian restaurant has a knack for delivering an Italian inspired vibe, using truly authentic recipes and fresh ingredients. Open every evening from 5 pm, 7 days a week, Casalingo offers a true taste of the Italian lifestyle.
Alfresco Italian Restaurant, Brighton Seafront
Alfresco's is a modern beachfront Italian restaurant set within an art deco design which offers contemporary Italian cuisine.
The success and popularity of the restaurant is down to its idyllic seafront location and its versatility. The restaurant boasts magnificent upstairs seating overlooking both piers and offering panoramic views along the coastline.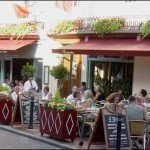 Donatello's Italian Restaurant, Central Brighton
This Brighton Italian Restaurant is open 7 days a week from 11.30am to 11.30pm and is a great Italian restaurant for all sorts of occasions; whether it is for a romantic get together, a group of friends together or for business of for pleasure. This Sussex restaurant is an Italian family-run business, and they pride themselves on Italian hospitality and authenticity.
Pinocchio Italian Restaurant, Central Brighton
Situated very central opposite the Pavilion Gardens, the Dome, the Corn exchange and the Theatre Royal. Pinocchio's is an ideal Italian restaurant to pop into pre or post theatre, and it is one of those restaurants that always seems busy. Part of a small group of Italian restaurants, namely Donatello's and Fat Leo's. Generous portion sizes and great for groups, young & old.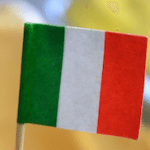 Marocco's, Italian Restaurant and Café,  Hove Seafront
Located along a popular stretch of the Hove promenade, just past Hove lawns, Marrocco's in Hove has been bringing Brighton and Hove a true taste of Italy for some time now. Well known for their incredible ice creams and their truly traditional menu, Marrocco's brings you home made pasta, a fish menu and a range of dishes which are typical of a holiday in sunny Italy.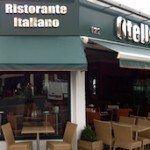 Otello, Italian Restaurant, Church Road, Hove
Offering fresh seasonal and innovative dishes, Otello in Hove has been part of the Hove restaurant scene for some time now. Described as Italian haute cuisine, this Italian inspired menu has a strong Mediterranean influence along with strong authentic Italian dishes. Otello brings you a reasonably priced menu in an open plan kitchen in a traditional Italian style.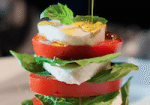 vOrsino, Italian Restaurant, Church Road, Hove
Typical Italian inspired cuisine in the heart of Hove. Orsino Italian restaurant has been in Brighton and Hove for many years now and brings you a classic service led setting, where you can enjoy a range of pizza, pasta, antipasta, salads, seafood and much more. Great for parties and events. Average fare, great value for money and it is the service which is the star here.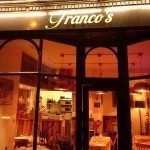 Franco's, Italian Restaurant, Hove
A relative newcomer to the Italian restaurant scene here in Brighton and Hove and one which we have only discovered on the Restaurants Brighton grapevine. A great addition to this part of Hove and a Italian restaurant described as friendly, charming, affordable and we hear their posh pizza is pretty good. This Ristorante Italiano doesn't have a website yet, just a Facebook page at present.