Restaurant Brighton's guide to
The best pubs in Brighton
The locals guide to best Brighton pubs, helping you to decide where to eat and drink in Brighton. Updated spring 2021.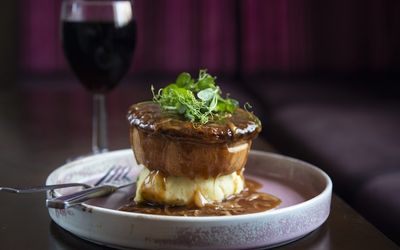 Brighton is a city with lots of history and tradition, and The Cricketers is a slice of that past. The interior of this spacious pub is in keeping with its Victorian heritage, with a striking red theme throughout. Famous writer Graham Greene was once a regular at the pub, immortalising it in his novel "Brighton Rock", the upstairs bar and function room is named in his honour. A very popular Lanes pub, that has a superb food offering from the Kitchen of Phil Bartley, serving pub classics made with superior, locally sourced ingredients. There's a grizzly twist to this historic boozer, it said to have also been the haunt of "Jack the Ripper" who planned his murders from the upstairs bar.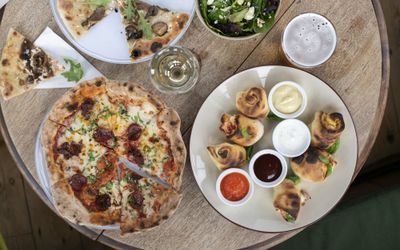 As you arrive in Brighton by train you might just spy this pub on its perch overlooking the city. The West Hill Tavern has adjusted to life post-2020 lockdown by transforming itself into a community hub. Open from 11 am daily, The West Hill, or "Westie" welcomes daytime visitors and out of office workers with a feast of everything from coffee to cocktails, gooey toasties and artisanal pizzas from The Great British Charcuterie and Sunday feasts from the renowned kitchen of Phil Bartley.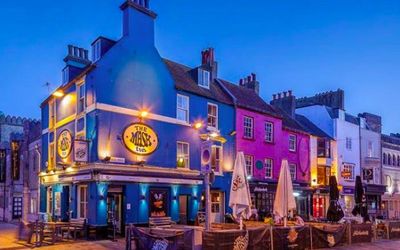 New Road in Brighton is the centre of the party when the sun is out, and The Mash Tun is often the focal point. A popular pub for students and revellers, The Mash Tun is often packed with Brighton's coolest crowd. In keeping with many other Brighton pubs, they have a superb selection of craft beers and real ales in addition to some great grub to keep you nourished. When the sun is out this is the place to seen, with the outside seating always full and lively.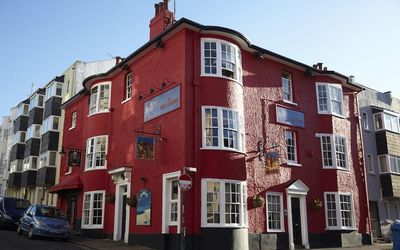 This multi-level labyrinthine pub has got quite a cult reputation in Brighton and beyond. A regular mention in Brighton's best roast columns, and a popular spot for all manner of social activities, The Lion and Lobster does all the things that you would expect from a pub well. It is a lively and buzzing pub where there is always something going on. With numerous screens over the different levels it is great for watching live sport, and the individual restaurant is ideal if you prefer a quieter spot for your lunch or dinner.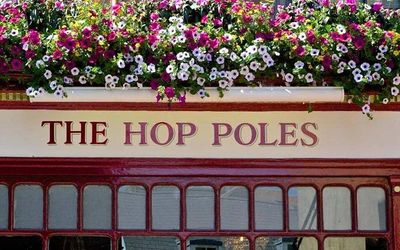 The Hop Poles is one of those Brighton pubs that just seems to exude a sense of effortless cool and calm. A real gem of a pub, there is a feeling of arty creativity at The Hop Poles that ranges from the quirky décor right through to the quality food offering. The pub is one that manages to traverse many different social groups, making for an interesting and diverse clientele. With regular events such as open mic and quiz nights, there is often something going on. This is a great pub for a quiet daytime drink with a good book or as an evening spot with friends.