A reputation for excellent food
The Sussex Yeoman Brighton sits in between being a pub and a restaurant and is located a stone throw up the steep hill, heading west up from the Brighton train station.
You may also like…
Serving top notch food from quality ethically sourced suppliers, the Sussex Yeoman attracts a great locals crowd (known locally as the 'manor'), it is a great one to pop into if you are a commuter – and it is drawing attention from other parts of Brighton as a destination venue. This pub gets busy at peak times so it's best to book a table to not to be disappointed.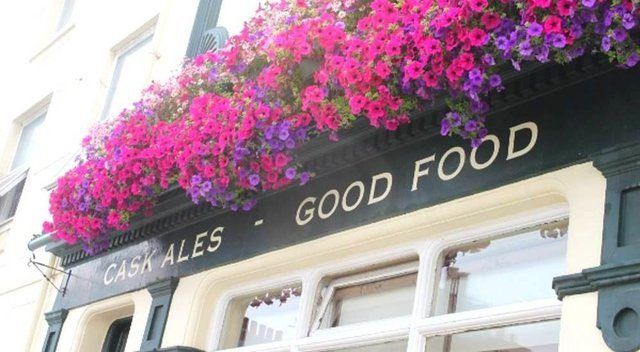 Close to Brighton Station – Sussex Yeoman Brighton
The Sussex Yeoman has always managed to draw in a bit of local and national attention too, – it was highlighted as one of the top ten places to visit according to the Telegraph last year, plus in the past it has featured strongly as a contender for the 'Best Food Pub' at the Brighton Foodie Awards.
This popular food pub does its own butchering on site, it has gained recognition for its vegetarian dishes, it supports  'Compassion Brighton and Hove' and it uses Small Batch Coffee as its coffee bean supplier.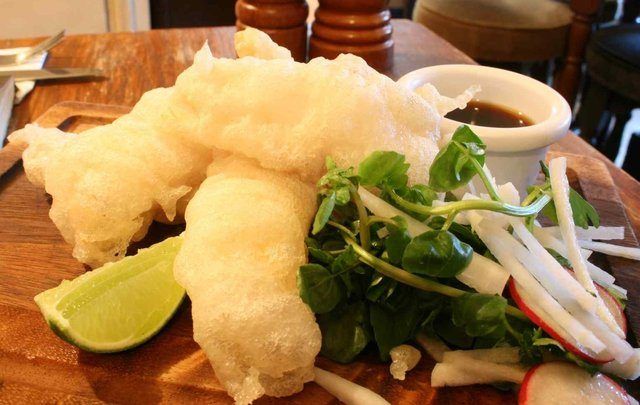 What we liked about the Sussex Yeoman when we visited was their ability to source really local and seasonal ingredients – and we mean very local.
We are actually talking from the sea to the plate in as little as a few hours sometimes, plus they do tend to get hold of unusual ingredients compared to your local public house (Venison for example)
The Menu at the Sussex Yeoman Brighton
Example Starter Dishes Include:
Leek, Parmesan & Oregano soup with bread & butter – Organic 'Sweet Candy' Beetroot & baked 'Golden Cross' goats cheese salad with a spicy olive & tomato vinaigrette – Tempura Lemon Sole w an Asian salad & soy dip – Southern Fried Chicken wings with celery & fennel coleslaw & blue cheese dip.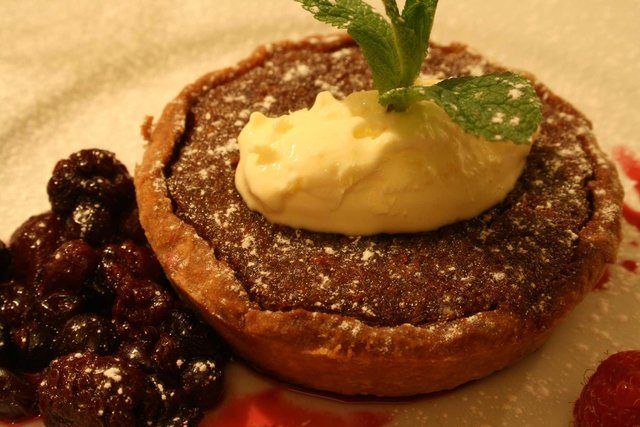 Example Main course Dishes Include:
Beer Battered Local Huss with fat chips, minted mushy peas & tartar sauce – Local Scallops with sautéed potatoes, bacon. black pudding & and apple & radish salad – Teriyaki Local Trout w sticky rice & an Asian salad – Baked Rarebit crushed smoked Haddock w tomato & red onion salad, asparagus & parsley potatoes – Homemade Open Ravioli w roast Portobello mushrooms, wilted spinach, pesto, 'Sister Sarah' Goats cheese, mushroom reductions & a rocket & parmesan salad – Roast Butternut Squash & Lemon Thyme Risotto with 'Flower Marie' Ewes cheese & a rocket & parmesan salad – Crispy Polenta & Mozzarella Salad with sun blushed tomatoes & caramelized red onions – Yeoman Burger with mature cheddar, spring salads & fries – Sussex Ribeye Steak with dauphinoise potatoes, roast shallots, wild mushrooms & peppercorn sauce – Chicken & Chorizo Risotto with a rocket & parmesan salad – Trio of Sussex Lamb roast leg, braised shoulder & rolled stuffed belly w rosti potato, spring vegetables & rosemary jus.
What else is there to say?
This Sussex Yeoman Brighton is very attentive towards its customers, it has a great team of staff and it is only 3 minutes walk from the station.
One to add to the list we reckon!