Drinking in the Sun with L'Atelier du Vin
With more than 600 quality wines and 300 spirits, L'Atelier du Vin is no doubt Brighton's best-stocked bar. But what makes this place really special is the level of talent and qualification the team has to offer.
From Master Sommeliers to Michelin mentored mixologists, we found out about the people behind the bottles; then asked them "What's your favourite summer drinks?"
Dimitri moved to the UK in 1996 having completed his initial training in the Loire Valley, from where he originated. His prestigious career has covered Raymond Blanc's two Michelin star restaurant Le Manoir aux Quat'Saisons, Food and Beverage manager for the Hotel du Vin group and Internation Brand Ambassador for Jackson Family Wines. He received mentoring from Henri Chapon (Master Sommelier) and Gerard Basset (MS, MW, Worlds Best Sommelier 2010) and passed the Court of Master Sommelier's Diploma in 2003 where he has been Chairman of the European Court of Master Sommeliers since 2009. Dimitri is a regular panellist and judge for various wine competitions around the world such as Chaine des Rotisseurs and Decanter Magazine's World Wine Awards.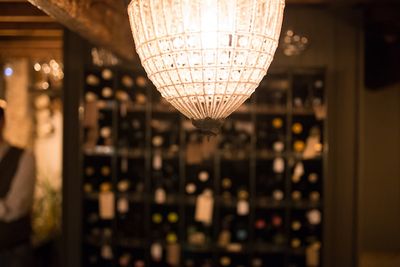 Dimitri's Summer drink #1
La Crema Monterey Pinot Noi, 2016. This is a bright and juicy Pinot Noir from an underrated area, just south of San Francisco. The wine is influenced by the proximity of the Pacific Ocean and develops some sweet aromas of black plum, cherry, rhubarb and savoury notes, the nine months of barrel ageing brings out delicate notes of spice.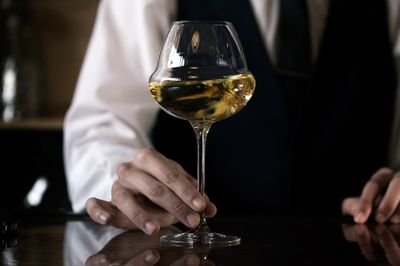 Dimitri's Summer drink #2
Quincy Quartz, 2018, is an underrated wine of the Loire Valley, my home region. It is a lively and delicate Sauvignon Blanc with delicious aromas of grapefruit, pear and lemongrass. It is perfect on a summer's evening as an aperitif with a light fish meal, or to finish a meal with goats cheeses.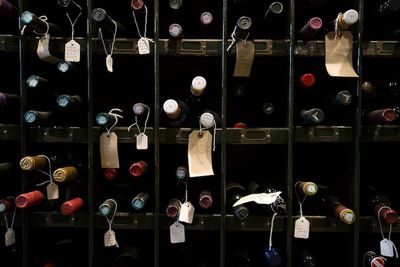 Dimitri's Summer drink #3
Roussanne Yangarra, 2016, this wine from the McLaren Vale in Australia is clean and vibrant due to the vineyard's closeness to the sea and its high altitude. It's an aromatic wine mixing candied orange and ripe stone fruits with herbal hints of mint and honeysuckle, giving it a freshness and making it perfect with spicy dishes, such as Indian food.
Stefano originates from Bergamo in Italy, he moved to Brighton in March of 2016 and began working for L'Atelier's co-owner Steve Pineau in the same year. He completed the Wine and Spirit Education Trust (WSET) levels 2 and 3 and gained a Certificate of the Court of Master Sommeliers and became a mentee of Dimitri. In preparation for the opening of L'Atelier, Stefano spent time training at two Michelin star La Gavroche, London, Burgundy specialists, Cabotte in London and THE PIG – on the Beach, Studland.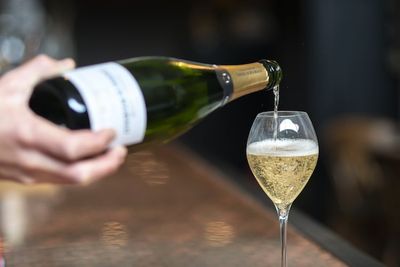 Stefano's summer drink #1
Champagne Vilmart Grande Reserve Brut, Premier Cru, I think people should drink Champagne more often, not just on special occasions! This is surprisingly affordable and one to challenge big names, it's crisp, balanced and keeps its fizz – ideal for lazy sipping in the sun!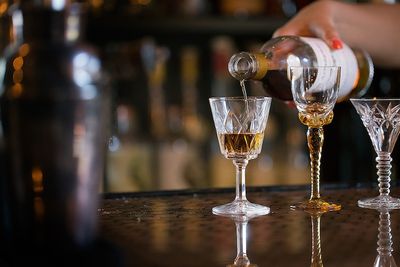 Stefano's summer drink #2
Vieux Carre is a classic cocktail originating from 1930's New Orleans, it's a short, potent drink but maintains its freshness and elegance. This rye-based cocktail is served in an Old Fashioned glass with plenty of ice and is a stylish one to swill and sip!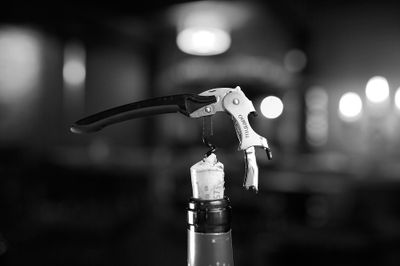 Stefano's summer drink #3
Ribeira del Duero, Dominio de Atuata, 2014. This wine comes from one of my favourite wineries I discovered during my wine trip across the north of Spain. It's a tannic red with great structure, freshness and elegance.
Luca moved to Brighton in July 2018 having worked for the two Michelin starred chef Alessandro Gilmozzi in Italy. Luca joined Dimitri and Steve as a bartender and having completed his training became Bar Manager.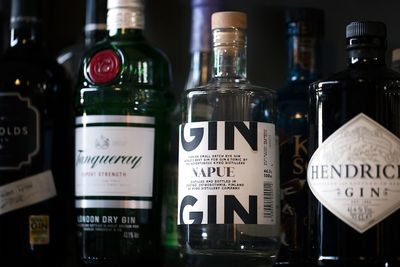 Luca's summer drink #1
The Southside cocktail is the first I had to learn, so it reminds me of my first experience of summer in Brighton. Southside is a refreshing gin-based cocktail with lime and mint, served short, it's not all that well known but lovely on hot days.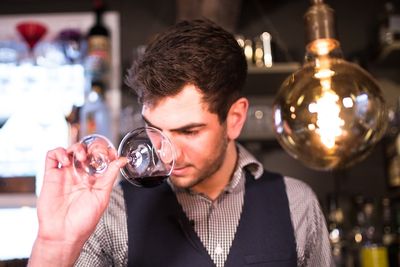 Luca's summer drink #2
Emiliana Adobe Reserva Carmenere from the Colchagua Valley, Chile, is an organic, biodynamic, wine that reflects the highest quality of the vineyard and deep respect for the environment, its full of punchy fruit flavour but with pleasant earthy notes too.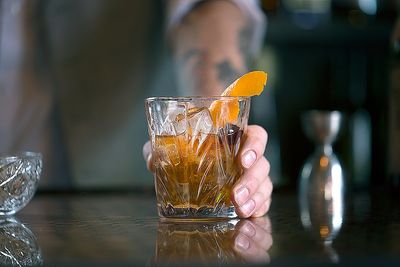 Luca's summer drink #3
It has to be a classic Negroni. Served in an old fashioned with ice and orange, its citrusy and dray all at once. A stylish looking cocktail with lots of flavours; it might be the best cocktail, in my opinion, and not just because I'm Italian!