Brighton Christmas Parties and Dinner Ideas in 2017
Brighton Christmas Parties 2017. Whether for a large corporate group with all the festive trimmings or for something a little more low key and intimate; here are our recommended venues in Brighton, Hove and Sussex for Christmas 2017.
NOTE – Where 2017 Christmas menus are not available, then please contact the venue directly. Here are our Christmas Day dining options for 2017 so far.
Brighton Christmas Party venues around £25 per head
There's plenty to please all diners at the Chilli Pickle – especially on their Christmas menu! Dishes include a selection of curries, roasted lamb shank and paneer kofta, along with a selection of sides and nibbles. Offering a little bit of something for everyone, the Chilli Pickle is a great dining option for meat eaters, vegetarian and gluten free diners alike and provides a fanmtastic atmopshere whether you're a large or small party.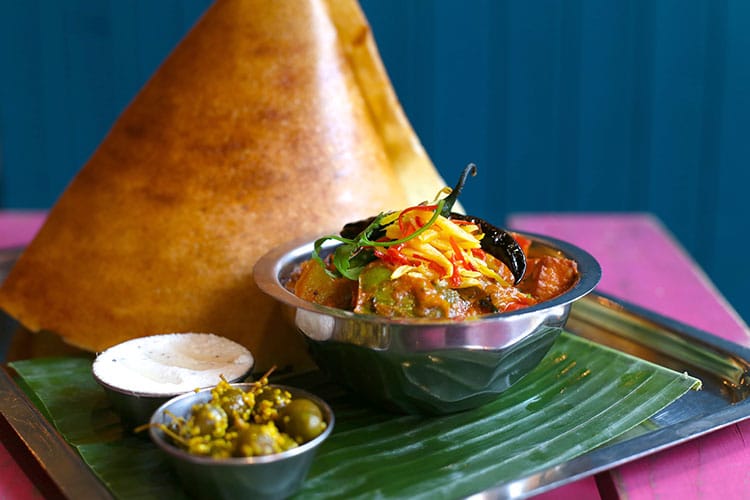 The Cricketers is a city centre traditional pub, full of charm, history, warmth and character  – and one of the few Brighton pubs that still retains its Victorian splendour. There is also a dedicated space upstairs in The Greene Room for private parties. This is available every day or evening with a late licence, no hire fee, no minimum spend and a glass of bubbly for every guest on all Christmas parties.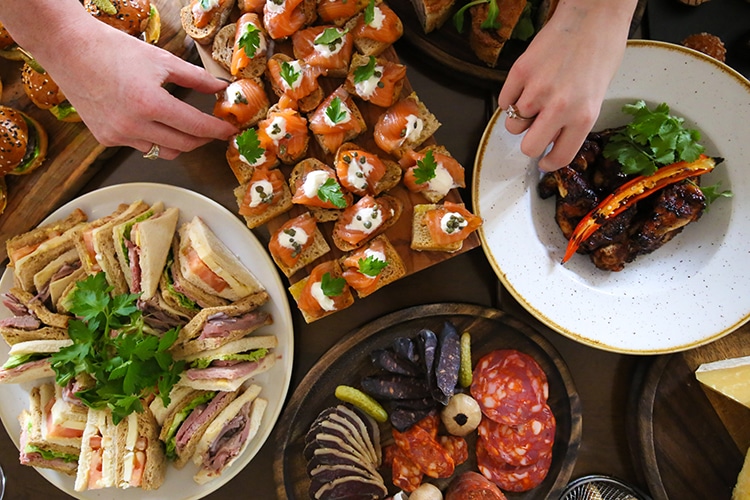 Expect exceptional service, authentic and exceptional Indian cuisine in their new look and bigger premises in Brighton's historic Lanes. Nationally recognised and Award winning Indian food. A regular contender in the Restaurants Brighton Top Ten. This year they are offering great value sharing menus for 11+ and have space for parties of up to 100!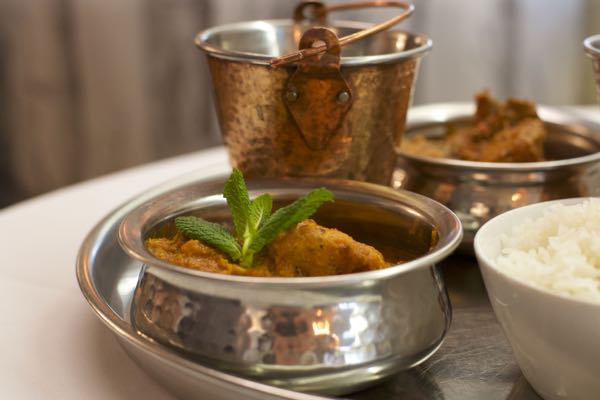 Plateau, Bartholomews, 01273 733085
Plateau serves up local, organic and seasonal cuisine in a relaxed and stylish bistro environment. There focus is on using the natural flavour of real ingredients and pairing this with low intervention wines and an eclectic selection of music. All you need to add to great food, music and wine is friends and maybe a Christmas jumper. The festive menu is served from the 1st to the 24th December starting with two courses at £26 per head.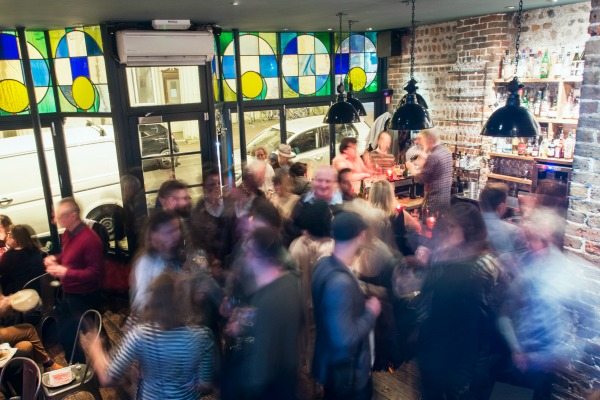 Mange Tout, North Laines, 01273 607270
Mange Tout has a great setting at the top of the bustling North Laine. It's stripped back decor and casual feel makes this a great venue to catch up with friends after some Christmas shopping or for a small group of colleagues before hitting the city's vibrant nightlife. Fresh, local and organic produce is simply and honestly prepared and matched well with a selection of 'low intervention' wines for a dining experience full of flavour. The two course menu noel starts at just £24 per head, Christmas party menu is available for Lunch all week and and dinner Thursday to Saturday right up to December 24th.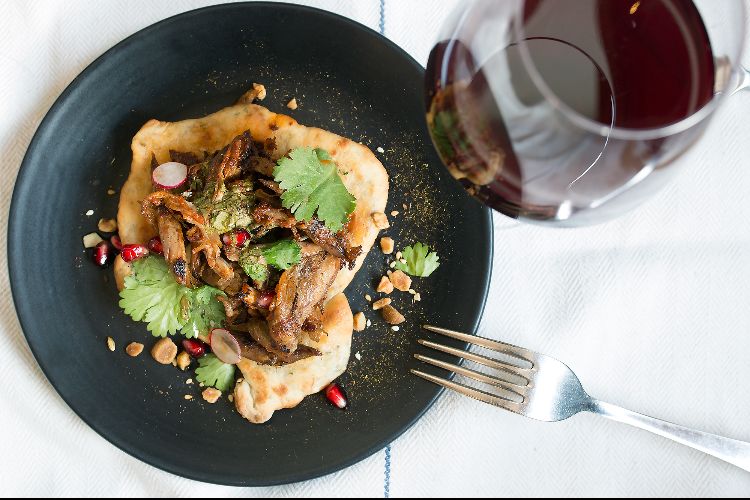 The West Pier Pizzeria Brighton has fired up it's oven and is ready to serve the good people of Brighton unforgettable Romana style pizzas, alongside authentic Italian pastas. Located almost directly opposite the West Pier, you really couldn't ask for a better location for your Christmas party. There's the choice of either a three course meal starting at £19 or a buffet starting at £18 per person.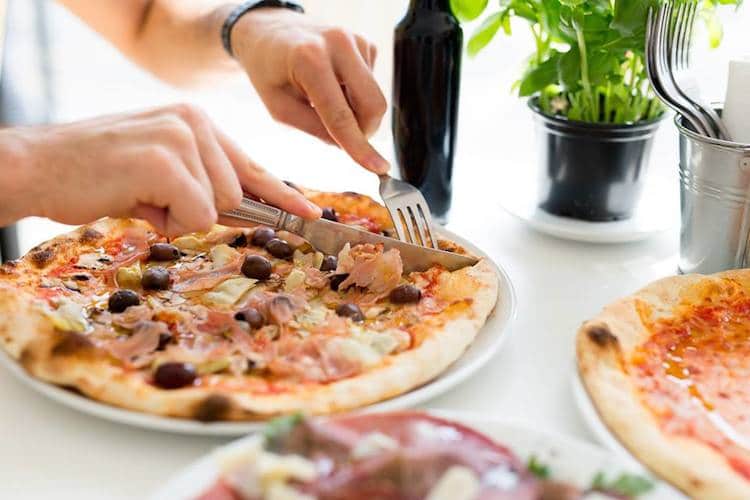 The Revelator, Western Road, 01273 773235
For an alternative Christmas party, The Revelator are bringing a taste of Deep South to Western Road with their Creole Christmas. Offering sharing platters for those after a good social and hearty full dinners to help stave off the winter blues. There's a range of cocktails with a strong Southern theme and plenty of mulled wine and cider to get everyone full of cheer.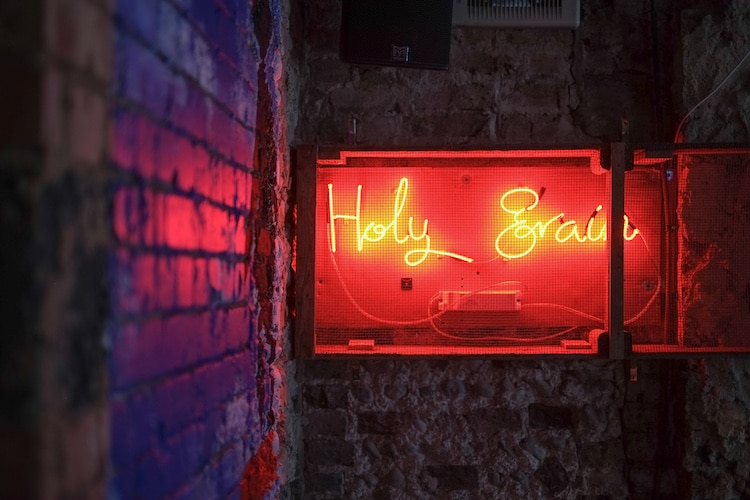 Semolina, Baker St, Brighton,
01273 697259
Fancy holding your Christmas party somewhere that you'll feel at home? Semolina is a intimate venue that can seat up to 28 guests. Linda and Orson are a husband and wife team who specialise in locally sourced food served with expert knowledge. Main course dishes include Turkey Breast, Pressed Leg, Chestnut, Cabbage, Potato Dumpling, and Fillet of Brill, Celeriac, Apple and Mussels Chowder. Enquiries to be emailed to Linda at Semolina.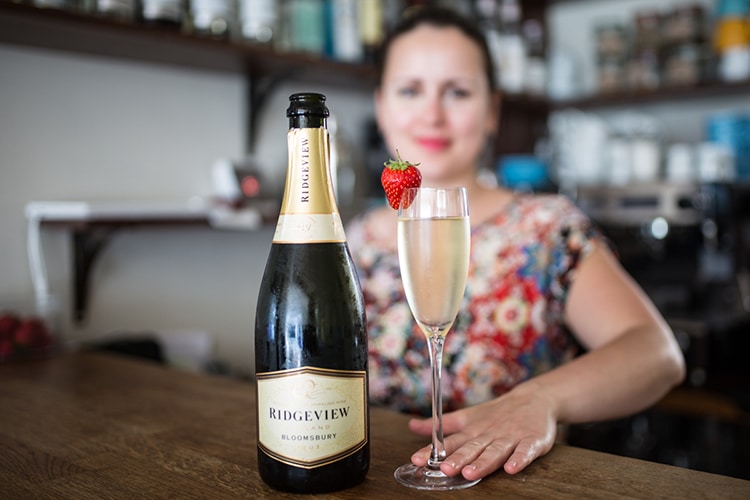 Fourth & Church, Church Rd, Hove, 01273 724709
A perfect venue for your Christmas get together, whether that's an intimate table of friends or a larger group in their cosy, private dining room. The private room is great for a celebration meal or a wine tasting, with seating for up to 12 guests. Starting at £25 per head, Fourth & Church offer set seasonal menus that include a selection of tapas, artisan charcuterie, house-cured Gravadlax, slow-cooked and braised dishes and cheese plates.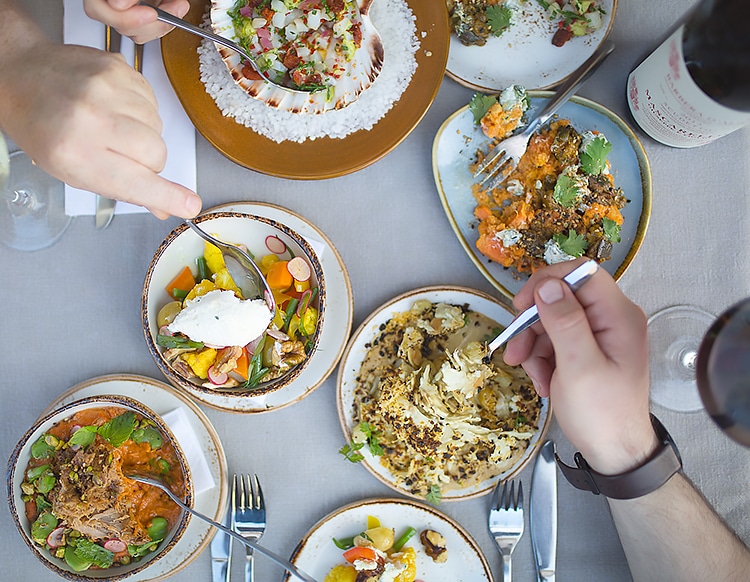 Throughout December The Independent will be getting the party started for the dwellers of Hanover and those courageous enough to make it up the hill. Situated on the edge of the beautiful Queens Park, The Independent is a is a relaxed, friendly local with a drinks and modern bistro style menu well catered for the discerning residents. At £25 per head for 2 courses or £30 for 3, this is a great pick for one of those annual get togethers where there's plenty of catching up to do.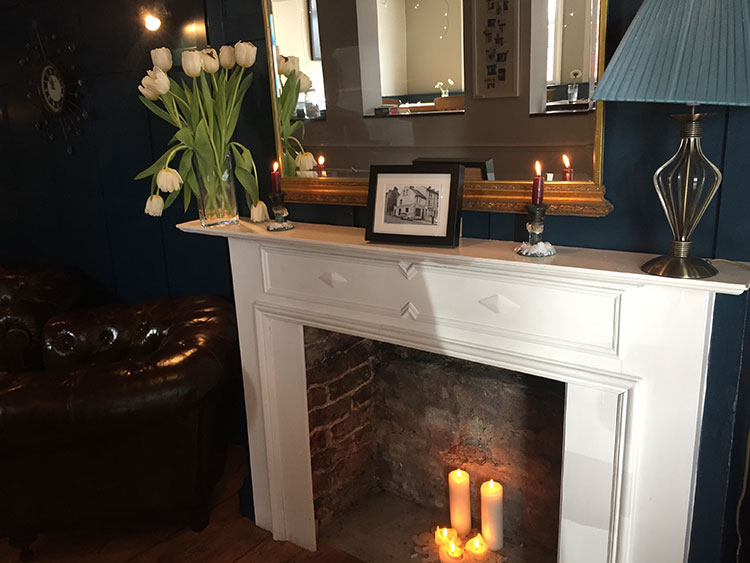 With a reputation for sensational food, attentive staff and wonderful dining environment The Glass House is open for both lunch, afternoon tea and evening dining Monday through to Friday. On a Sunday enjoy their acclaimed roasts from 12pm-6pm. The Festive Menu is available at £25.00 for 2 courses and £30 for 3 courses, for more information – click here.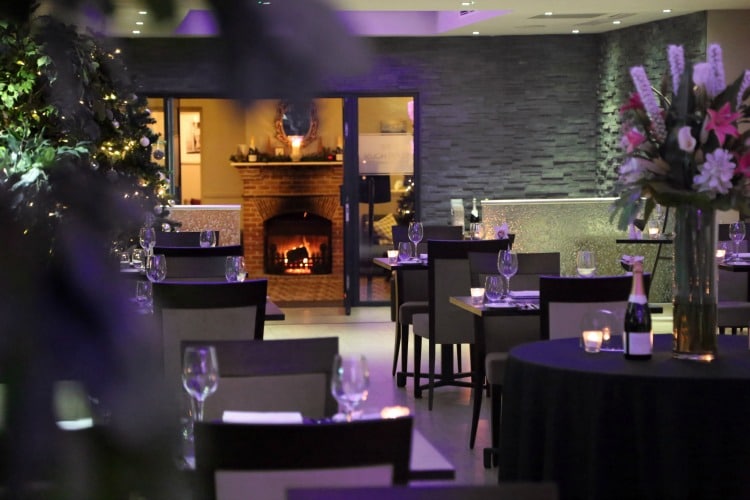 A refreshingly American style restaurant situated on Brighton's Kings Road on the seafront. Here you can enjoy an American inspired hearty meal with great views over the famous historic West Pier and the modern i360. Alternatively you can take advantage of their combined ir and cosy restaurant area, in a relaxed and friendly setting.
The Bok Shop has simple goals; to bring quality fried chicken to the people of Brighton and Hove. They have worked hard to develop a simple menu of chicken based dishes, many of which have vegan and vegetarian alternatives. Bok Shop is a fun and personal experience, with the owners on hand to guide your choices and go through your order with you.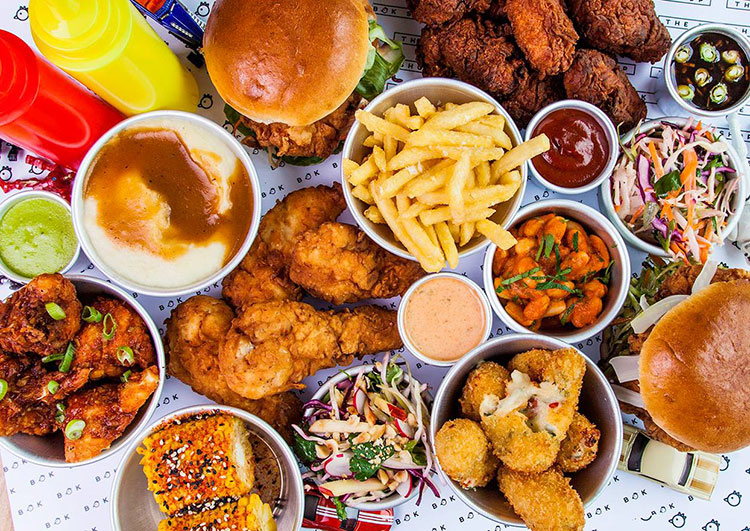 As part of Caesars Entertainment UK and being part of the Rendezvous Casino, they know how to enjoy themselves and they invite you and your guests to enjoy an authentic Las Vegas experience in the heart of Brighton Marina. The Waterside Brasserie will boast a festive menu from late November throughout December as well as festive dining in their Red Lounge which caters for the larger groups. Full festive brochure.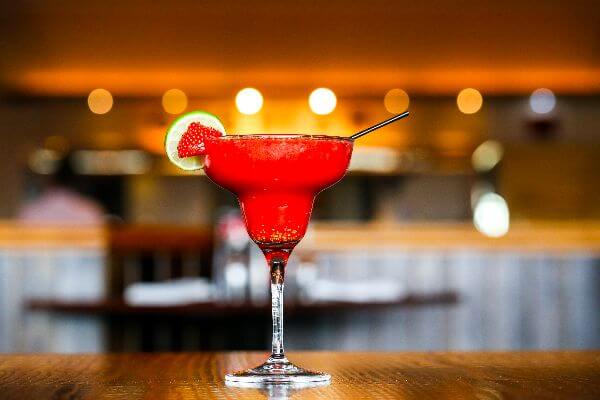 Have yourself a fiesta to remember at Latinoamérica. Based in Hove, it is the first Argentine restaurant in East Sussex. The owner and his native team are proud to share with you the authentic dishes and extensive knowledge of the cuisine of Argentina. Plenty of small South American plates and delicious wine to share with friends and family. Available from 27th Nov-7th Jan.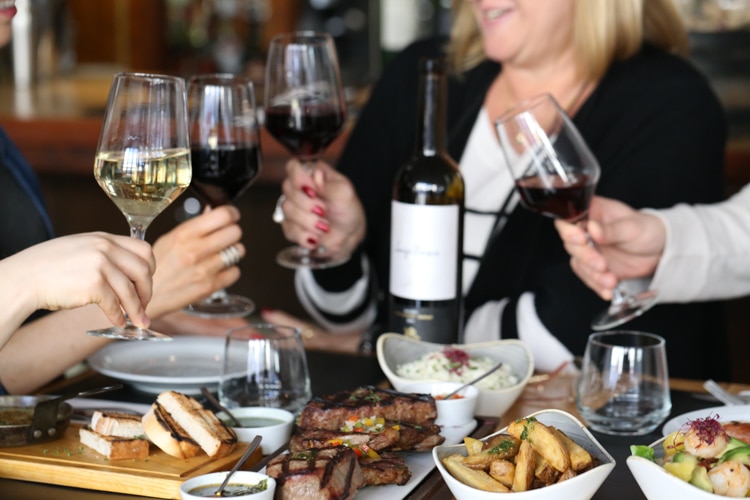 The Schooner Southwick is an independent gastropub nestled on the Sussex shoreline between Hove & Shoreham, offering locally sourced meats, fish & seafood. Situated in an 18th Century building with a warm welcome and real fires, you can enjoy a festive celebration with your friends. Available 24th November – 23rd December (not available on Sundays).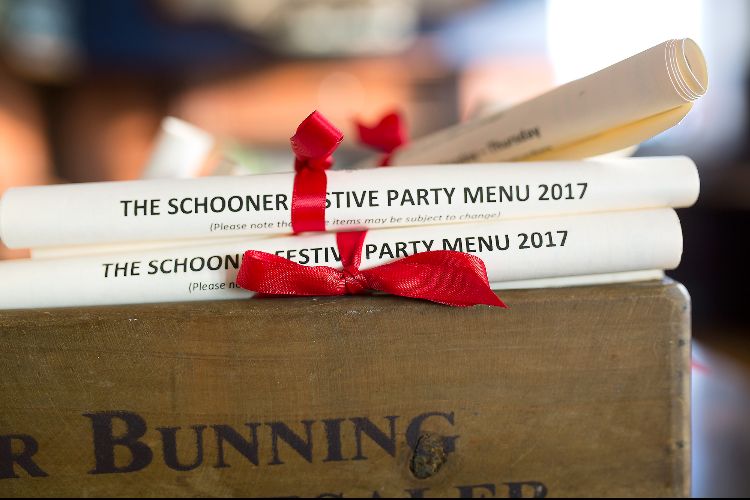 The West Hill Tavern is just a two minute walk up from Brighton train station. The Westie is tasteful with a traditional pub feel featuring comfy armchairs and sofas, cosy rich colours and plenty of great food & drink. With their fantastic drink selection including speciality gins and great home cooked food you'll be in for a festive treat.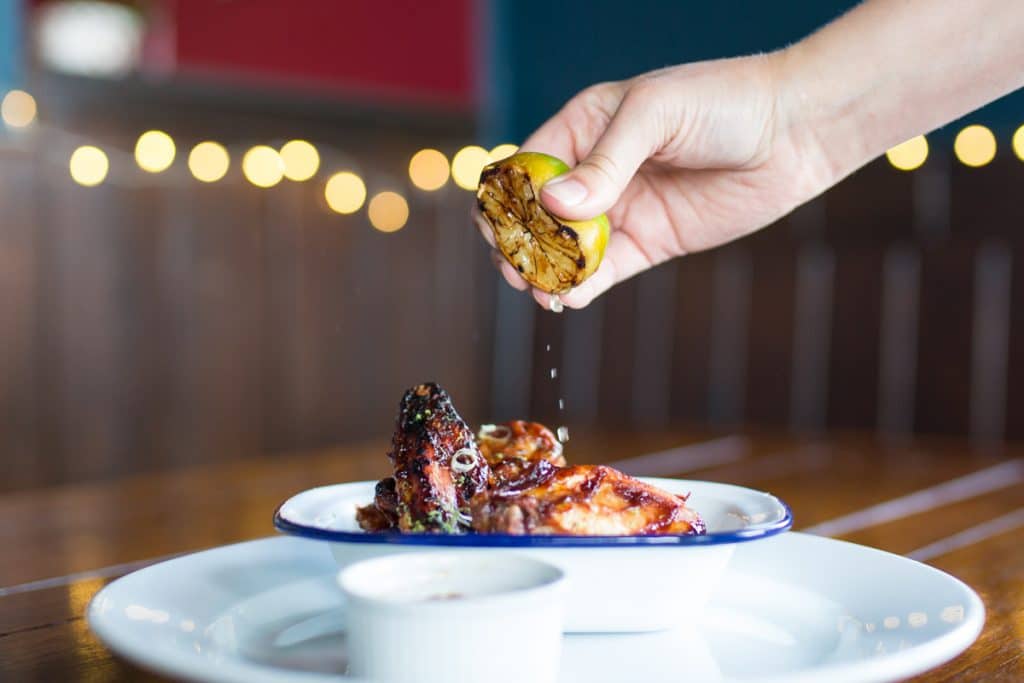 The New Steine Hotel is located right in the heart of vibrant Brighton's city centre so you can start (and finish) your Christmas party with right there. The New Steine Bistro in Kemptown will not disappoint for home made exquisite food or private dining mixed with chilled music and a relaxing ambience. There's also the choice of 2 set menus at affordable prices which include wine and coffee.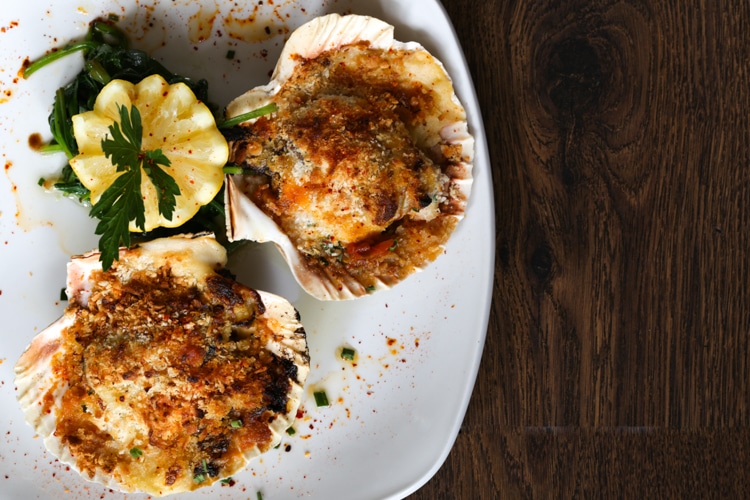 Jamie and the team have created a selection of beautiful Christmas menus for you to enjoy this festive season. No matter whether you want to have a lunch time party or evening, there's a menu for each. Choose from the Lunch, Festive Feast or The Big Feast menus. Plus, you can enjoy your festive Italian food with a glass of Prosecco and crackers to get the celebrations started! Available 20 November–30 December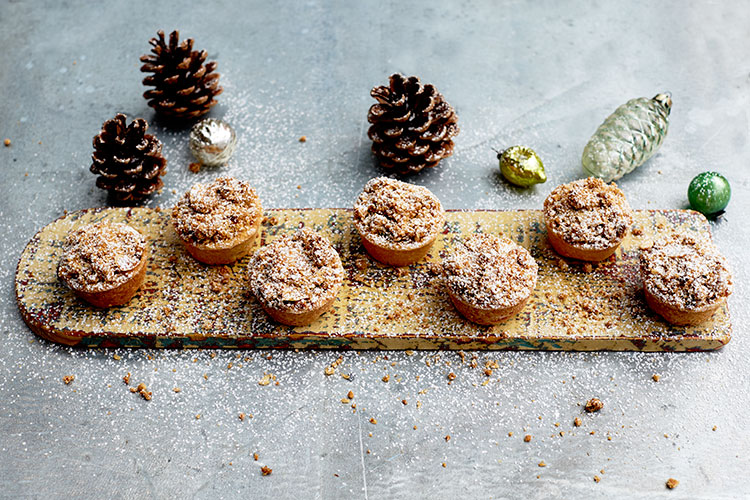 Señor Buddha, Preston Road, 01273 567832
For an intimate Christmas meal why not head to Señor Buddha, home of Thai-Spanish fusion and located just off the popular Preston Circus.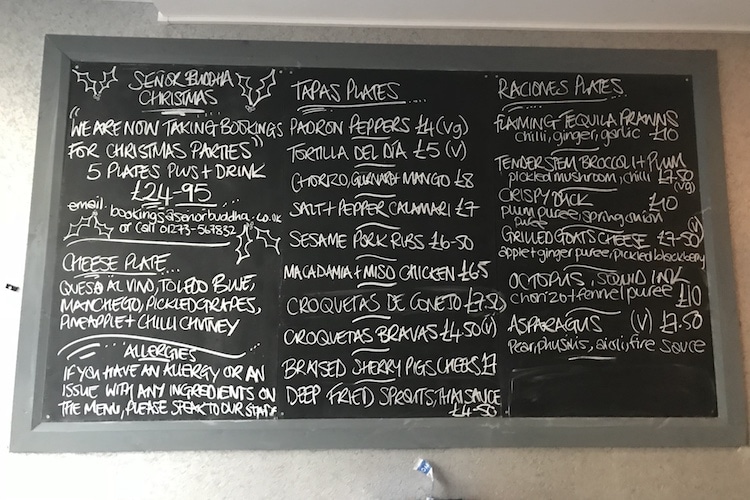 Grow 40, North Laine, 01273 622519
Grow40 delivers a French-British affair in a relaxed and cosy atmosphere. Produce is very carefully sourced from local suppliers and producers and Grow 40 even grow their own produce in their quirky roof top kitchen garden. In winter the garden is all about herbs but come spring there will be delicious treats such as rocket in abundance.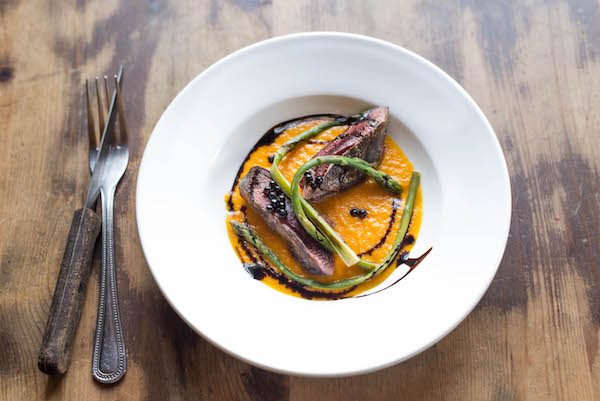 Libation, Hove, 01273 722846
If you're looking for a relaxed, friendly and vibrant place to quaff some wine or treat yourself to some lovely grub then look no further! Libation offer a well thought out wine list, a list of bubbles that won't be beaten in Brighton & Hove, some proper tasty cocktails, craft beers and some well known favourites on draught. A great place for a Christmas party!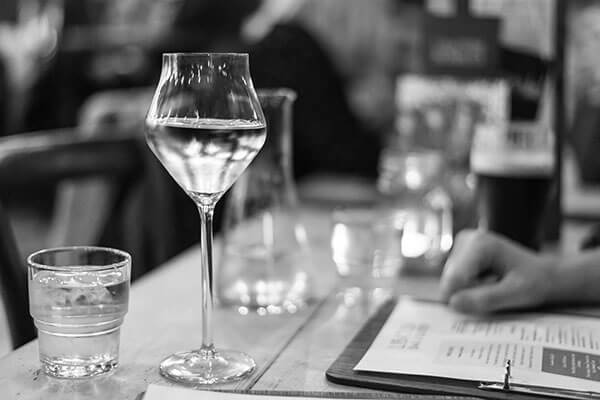 The Plough is the epitome of a traditional British pub, with big bay windows, oodles of wood panelling, a dark wood floor, wooden furniture and an oak beam ceiling. The kitchen crew are proud to use the finest quality ingredients from the best local suppliers and are offering a range of great Christmas menus that are perfect for a cosy and festive night out!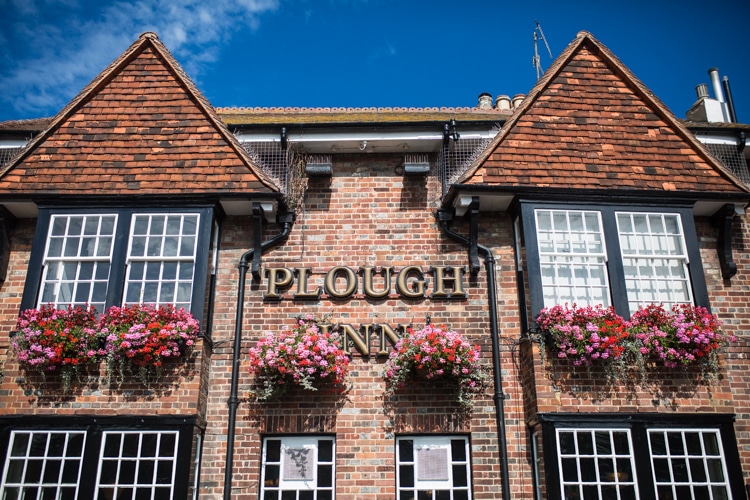 The Duke of York is a great country pub to visit and only fifteen minutes or so outside of Brighton. It offers fabulous home cooked Christmas classics with a modern twist, using fresh and local ingredients. Think old world wood paneling, roaring fireplaces and a warm country welcome. Available Thursday 1st december to Friday 23rd December lunch or evenings.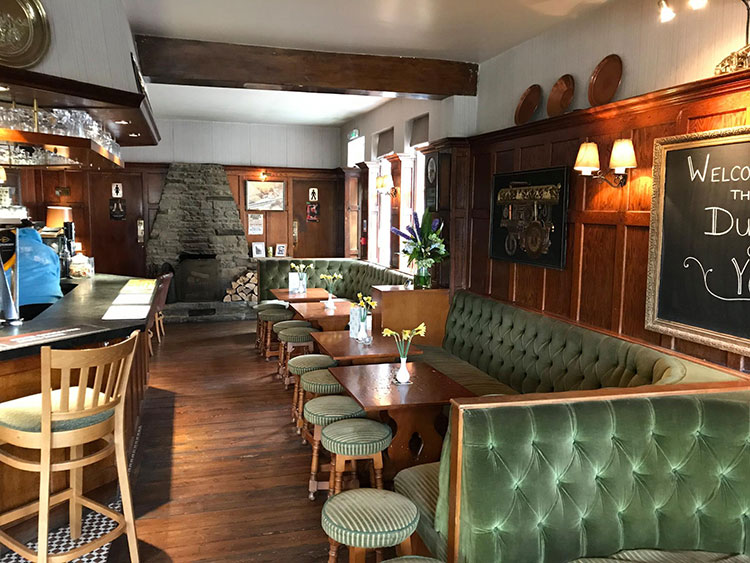 Chambers Bistro, Shoreham By Sea, 01273 446677
Modern bistro style dining in the heart of historical Shoreham-by-Sea and a perfect choice for your 2017 Christmas Party. Situated in Shoreham's Old Town Hall, Chambers aims to provide a very relaxed and informal approach to dining in style. Available to book for throughout December, closed Christmas Day and open again on Boxing day. Sister restaurant to the popular House Restaurant in Brighton.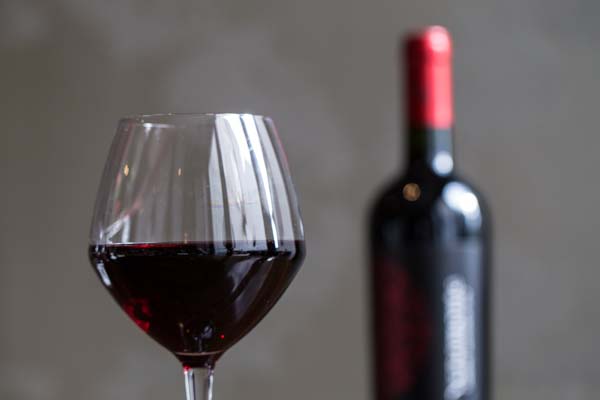 Contemporary British Bistro in the centre of Brighton's historic Lanes. The House Restaurant is a unique, independent family run bistro operating from a converted double fronted Victorian residence with plenty of aged character and charm.  Available to book for throughout December, closed Christmas Day and open again on Boxing day. Sister restaurant to the popular Chambers Bistro in Shoreham By Sea.
Aqua, Lewes, 01273 470763
Aqua is a family run independent Italian restaurant in the heart of Lewes. A stylish yet relaxing environment and always using the best produce with a great selection of cocktails. Aqua offer an affordable Christmas Party with a two or three course lunch and dinner menus. There are deals you can take advantage of too, more information on their website.
Malmaison, Brighton Marina, 01273 679799
Festivities at Malmaison Restaurant and Hotel at Brighton Marina range from private dining in decedent, intimate rooms from just £29.95 per head to the more raucous works do with DJ and drinks and all the fuel you need for salacious office gossip in the new year.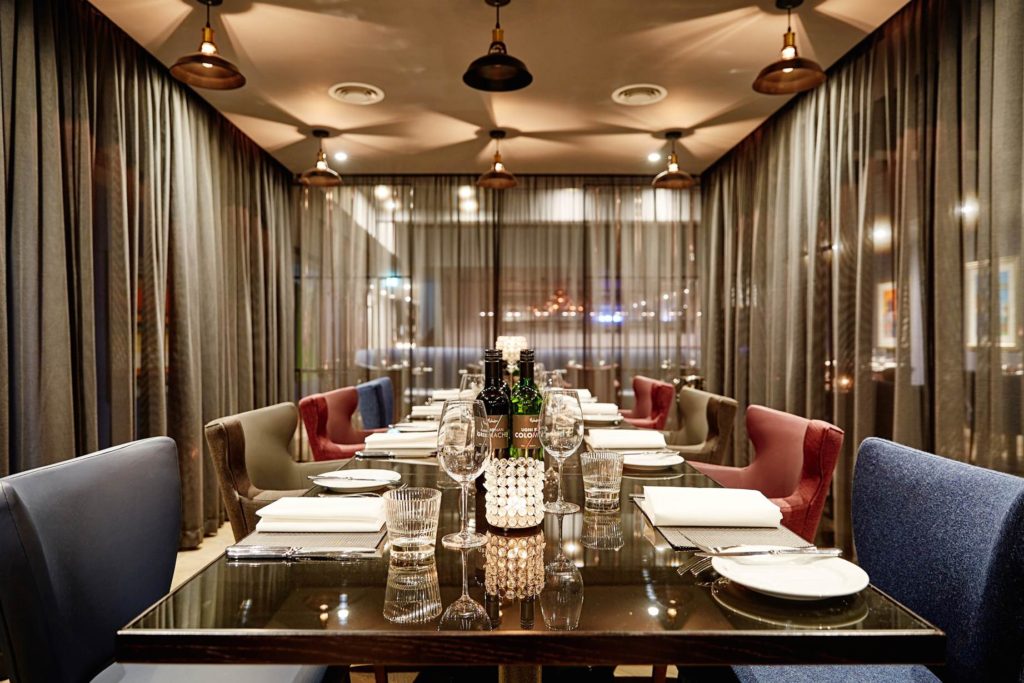 Celebrate Christmas with great food and wine at The Old Bank Steak and Ribs in Kemptown. Highly acclaimed, this locally-owned steak house restaurant serves delicious food, offers great service and is brought to you in a warm and comfortable family setting.
The Black Lion is probably the best example in Brighton of a place that transforms effortlessly from cosy day to party night. From tables packed with satisfied diners at 2pm – to a floor full of dancers at 2am, they know how to make these extremes work – and the atmosphere's even better at Christmas party time! The kitchen is run by Space & Thyme and this year they are offering buffets for 10-100 people and a 3 course menu for 6-50 people from 24th November to 31st January (except for Christmas day).
Brighton Christmas Party venues around £30 per head
If you fancy something a little different from a sit down meal, why not get involved in Ten Green Bottle's Christmas Wine Challenge! Less 'hands-on' than our other tastings (i.e. less talking, more drinking!) people who are interested can ask questions; while those that just want to sit back and enjoy the atmosphere, the wine, and the company can do so. The tasting includes a competitive element, usually done in teams and includes nibbles and a bottle of fizz for the winning team!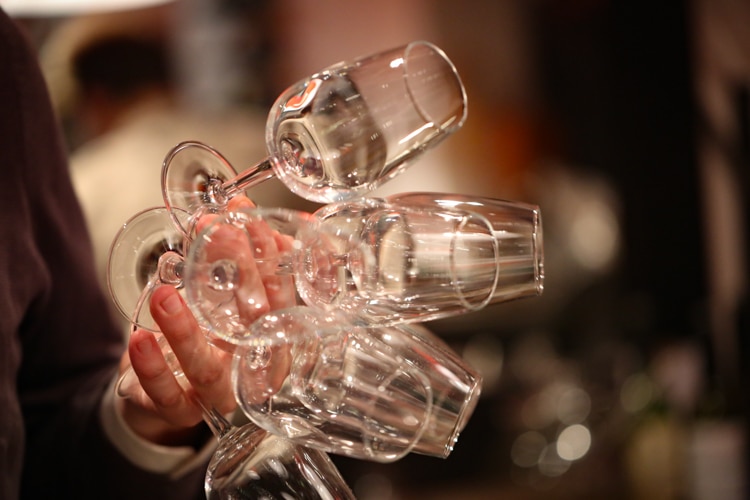 Brighton favourite all year round, Food For Friends, will be serving up classic festive flavours with their signature twist throughout December. With three courses from £28 per person, Food For Friends is an ideal venue to celebrate the season, offering relaxed, stylish vegetarian dining, vegan and gluten free diets are also well catered for. Prosecco reception and wine pairing are also available to help ensure your party sparkles.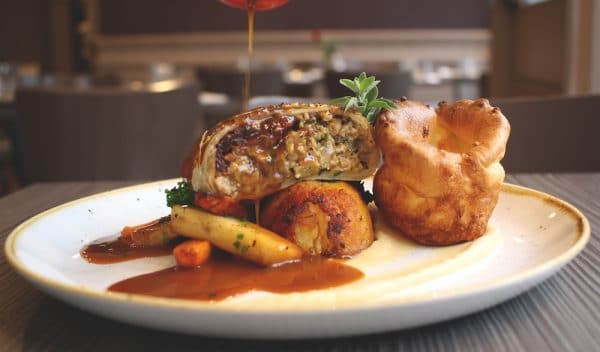 Hove Place is a popular casual Bistro Pub in the heart of Hove, close to the seafront located just off Church Road in the Palmeira Square area. Operated by the lden Lion Group, this relaxed stylish Hove bistro and pub boasts a progressive menu to suit the more modern diner as well as serving as a popular locals pub for a laid back Christmas party. This year, head chef Phil Bartley, has created a special festive menu for a Christmas party you won't forget!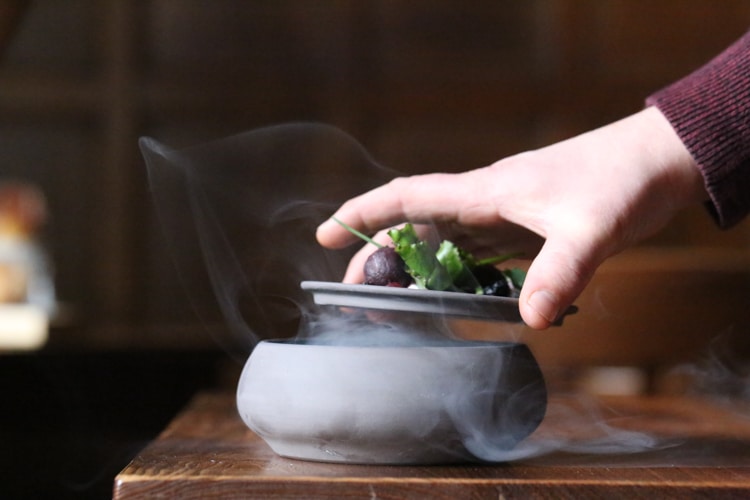 Ten minutes from Brighton and close to the South Downs in Stanmer Park, this venue offers state of the art facilities, a wonderfully refurbed manor house and it caters for Christmas party sizes from smaller individual groups up to exclusive hire into the hundreds. Proud Country House is a stunning venue offering a traditional Christmas dinner and enchanting Winter Wonderland experience in their extensive grounds.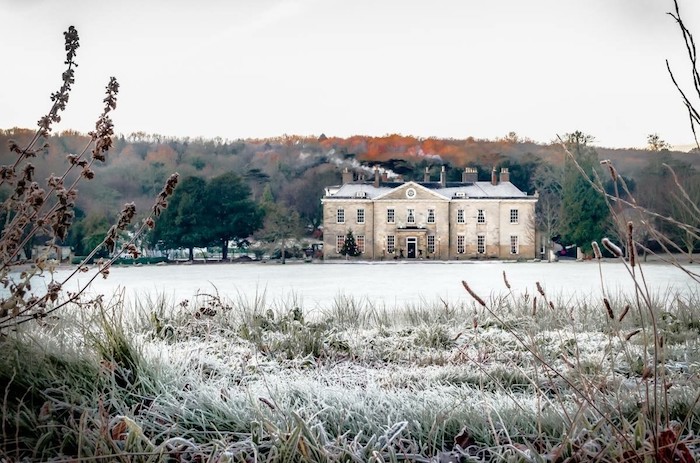 Silo, Upper Gardner Street, Brighton 01273 674259
Taking an ethical approach to Christmas needn't mean cutting back on taste. Silo's multi-award winning menus and zero waste policy turns the season of excess into nothing but great flavours worth celebrating. Offering plant and omni based plates, organic natural wines and fermented drinks, as well as a relaxed stylish decor, Silo has everything your party needs to make merry. The five course menu including snacks bread and petit fours is just £38 per head.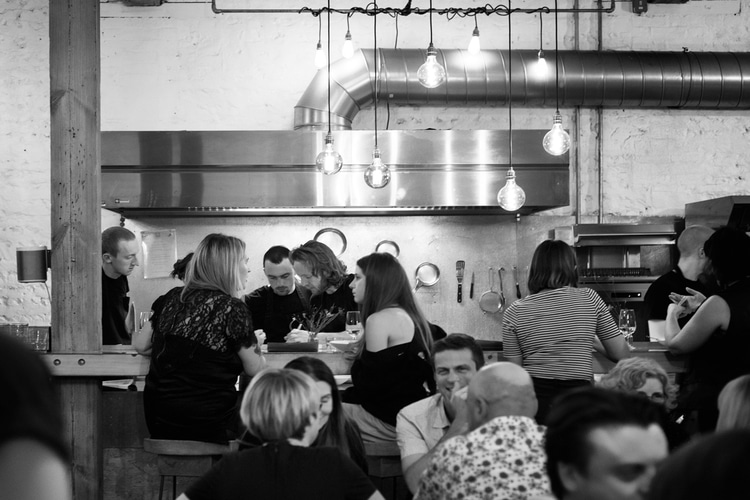 The Talbot, Cuckfield, 01444 455898
Set in the heart of Cuckfield Village, there is no better place to celebrate Christmas with family, friends and colleagues this year. The Talbot Head Chef has soured some great local produce and suppliers to create the perfect festive menu. Whether Christmas party in their restaurant or a private party in their function room, The Hayloft, you can be assured of great food, great service and a great atmosphere within this country pub and restaurant.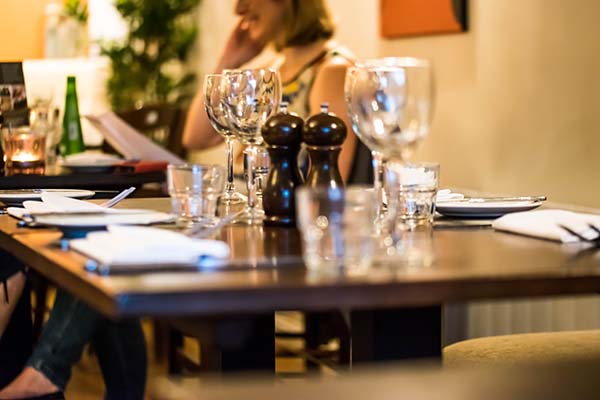 Gars, The Lanes, 01273 321321
Gars Chinese Restaurant has been setting the standard for Chinese cuisine in Brighton since 1983 and is still looking as contemporary as ever. Described as Chinese fine dining and with pan asian additions on the menu also, Gars restaurant in Brighton is a wonderful place for a private party and Christmas celebration.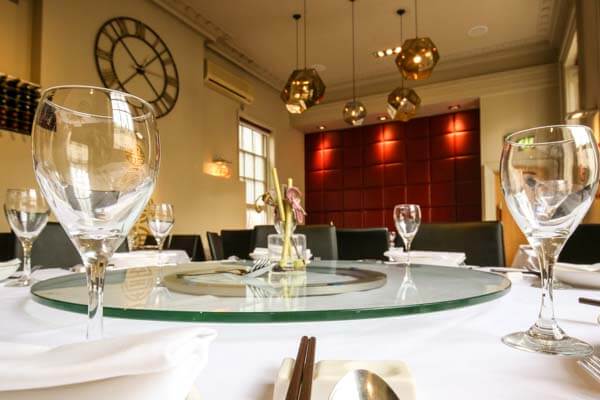 Polpo is a bàcaro. This is a Venetian word to describe a humble restaurant serving simple food and good, young Italian wines. Located near the famous Brighton Dome and the Theatre Royal. Polpo restaurant is modelled on the scruffy wine bars of Venice and feels urban, rustic and stripped back. Two Christmas party menus are available from 22nd November – 24th December.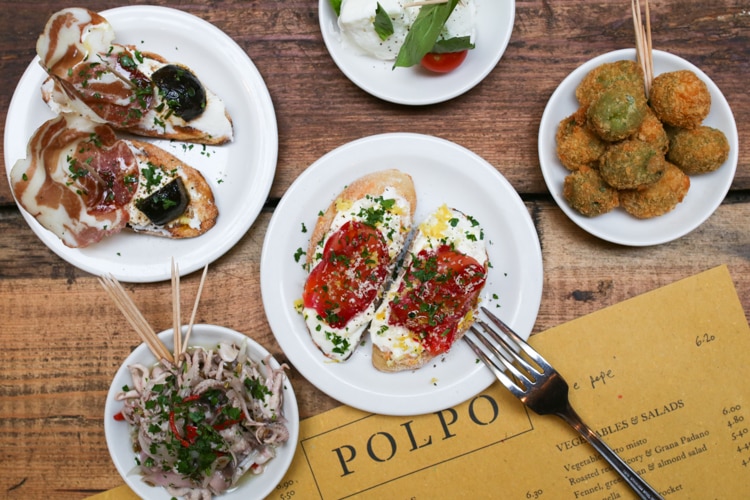 The Sportsman, Goddards Green, 01444 233460
Renowned for its warm and welcoming atmosphere, The Sportsman provides the perfect back drop for a Christmas celebration with their open fires and countryside views. For £27 per person, you can enjoy a three course festive menu with plenty of choice that includes a coffee and mince pie. Or upgrade to their party package where you'll receive a glass of bubbly and crackers on arrival.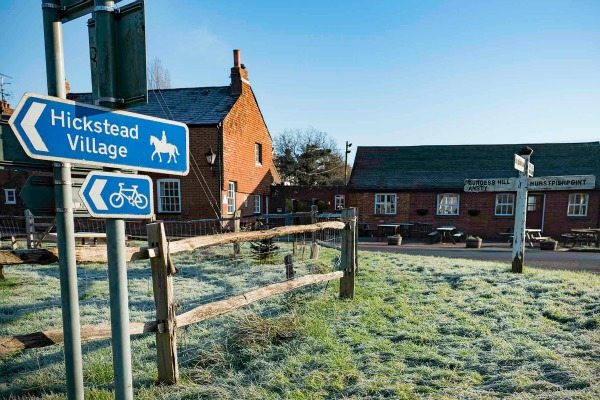 Looking for somewhere just a little bit special to book for a Christmas Dinner or Lunch in Brighton?  Blanch House would like to welcome parties for a truly gourmet Christmas dining experience this year. Whether it's for an office Christmas lunch or dinner, an intimate family gathering or to celebrate with a group of friends.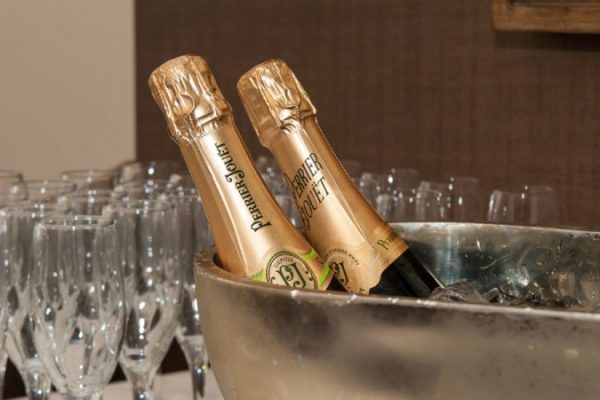 Brighton Christmas Party venues £35 per head
Copper Clam, Brighton Seafront, 01273 323847
The Copper Clam is part of Brighton's seafront dining scene and boasts one of the most stunning views in the city, as well as a menu packed full of fresh seafood. Dishes include pork tenderloin with chestnuts, pistachio & moscato liquor,
Casino Oysters and octopus with saffron.
They are offering two Christmas menus this year and have their upstairs area to accommodate larger parties – the perfect setting for a celebration! Please note, available 27th November – 23rd December.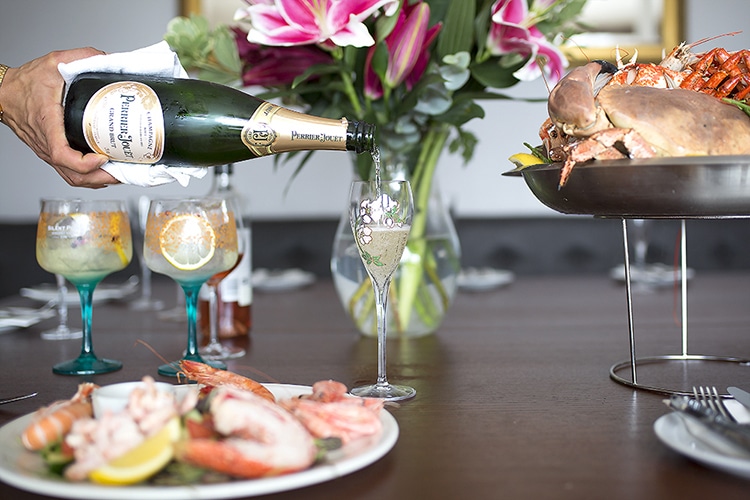 Hotel Du Vin Brighton has everything you need for the season of fun this year. There's plenty of reason to celebrate the festive season with HDV from Christmas parties, Christmas Day Lunch, Christmas Afternoon tea or start the New Year with a New Years Eve Dinner or a lunch the on the first day of the year.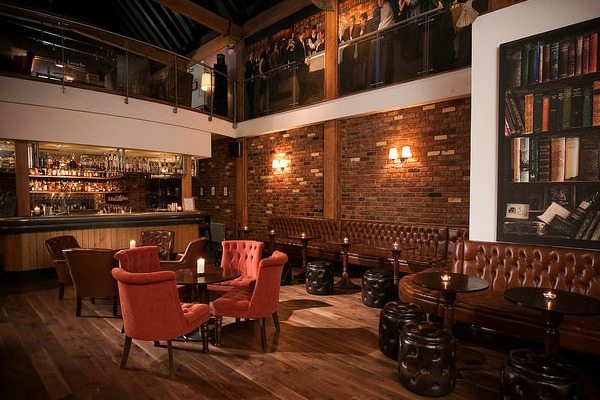 The Jetty, Kings Rd, 01273 323221
Whether it's a work knees up for a Christmas lunch or dinner, family gathering or celebration with friends, Brighton Harbour Hotel offers an exceptionally stylish location for your Christmas party. Expect delectable dining in one of Brighton's newest venues, alongside a sparkling Christmas atmosphere and an event to remember. From £35.00 per person.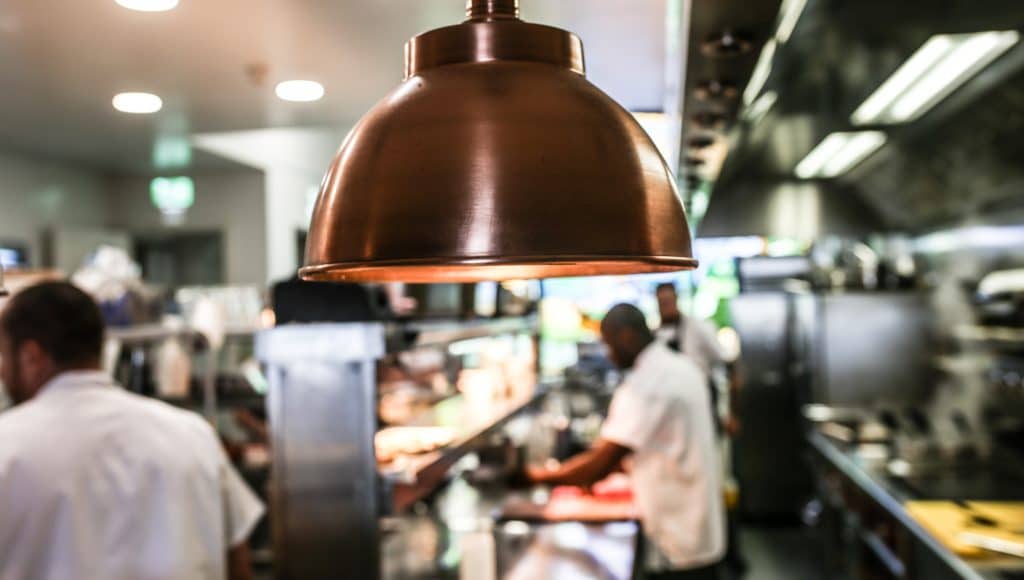 Merkaba is a cocktail bar situated in the heart of Brighton's buzzing North Laine area, at My Brighton, just a stroll away from the beach and train station. The bar's dedicated team has a wealth of knowledge, and guests can grab their friends to get a snap taken in the retro photo booth while they wait. The bar staff love to host a party so you'll be in great hands should you decide to hold your Christmas party here. This year Merkaba are running a fantastic Festive cocktail masterclass which involves canapes, drinks and a surprise gift (trust us – it's a corker).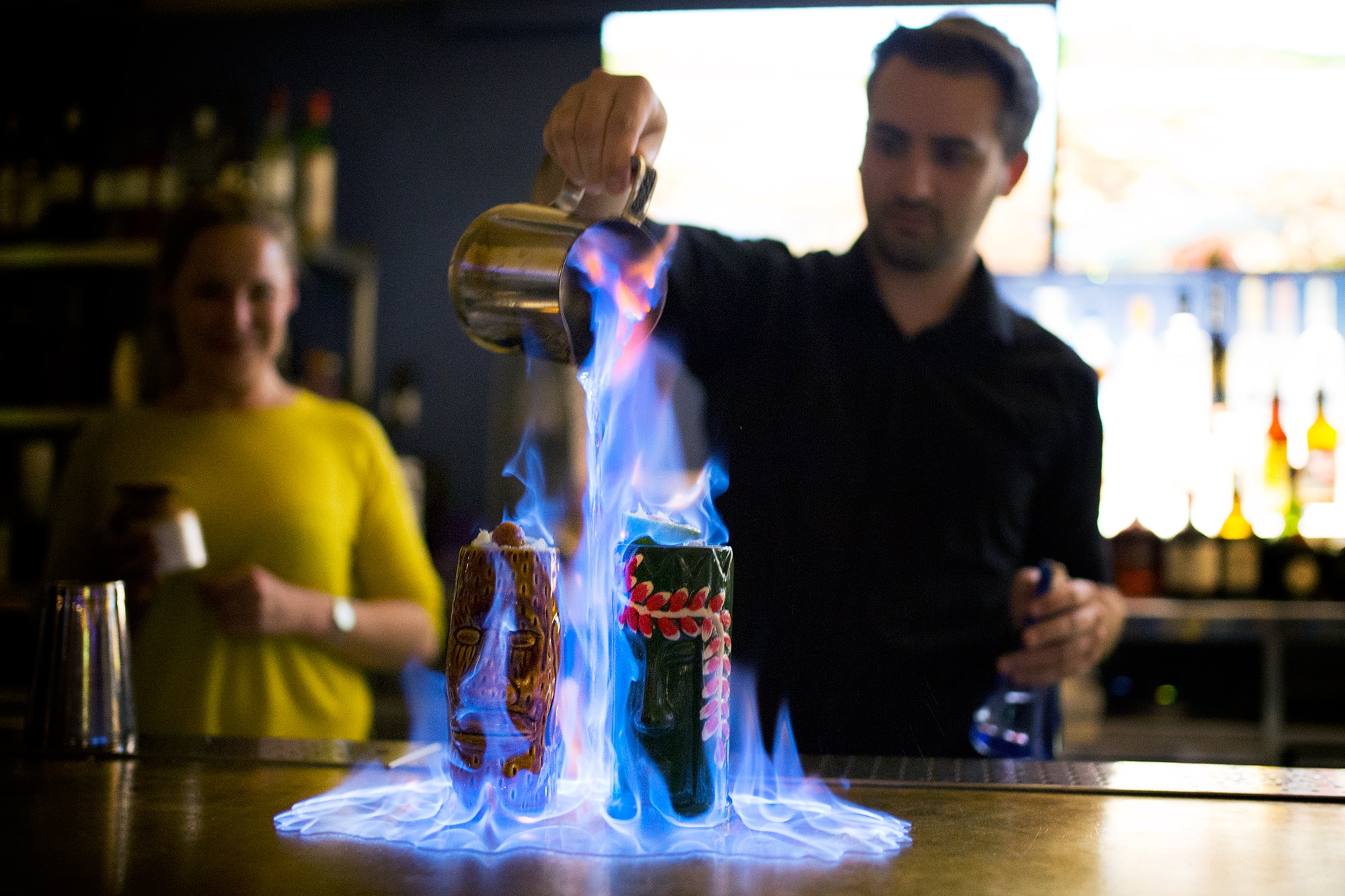 Choose from the chefs menu which is a 'feast to share' or their Christmas set menu or a set 3 course meal. Expect seasonal dishes from the market or baker and a selection of small plates or tapas. Attached is a sample menu to whet the appetite. A great recommendation if you are after great quality produce along with a great drinks list.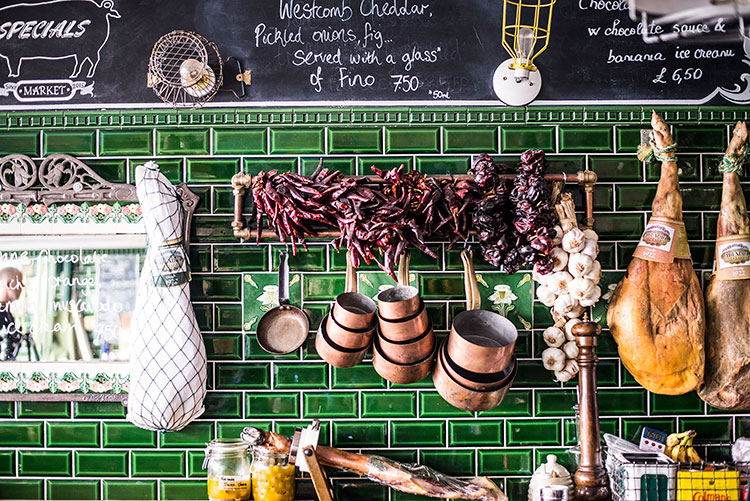 Brighton Christmas Party venues £40+ per head
Steak on Sea, The Old Ship Hotel, 01273 329001
Steak on Sea at the Old Ship Hotel is much more than a steak restaurant and their list of festive options is so much more than a standard corporate do. In fact their list of festive offerings probably rivals St Nick's! Party Packs start at just £40, includes a half bottle of wine per reveller, a three course meal and shape popping until 1.00am. With seven private dining rooms available  you can set your party aside be it an intimate 30 persons or grand ballroom banquet for 180 guests. If a season of absolute indulgence is what you fancy The Old Ship Hotel and Steak on Sea can manage the 25th of December for you with an extensive luncheon menu offering vegan, vegetarian and gluten free options so no one is left out in the cold.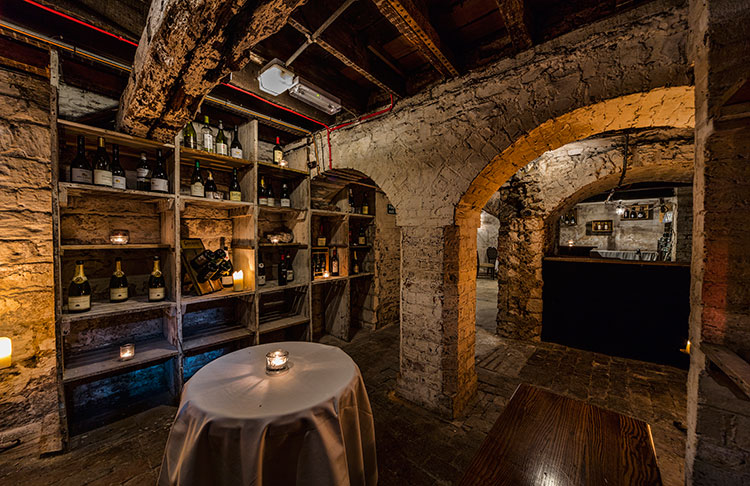 The Salt Room, King's Road, 01273 929488
Arguably one of the most stylish venues in the city, The Salt Room is known as much for it's fantastic cocktails and wine selection as it is for the sophisticated seafood-focused menu. You can choose to dine exclusively with up to 14 guests in their private dining room or hire the whole restaurant for up to 80 guests. Available from the 27th November, book quickly to celebrate Christmas at The Salt Room with your friends!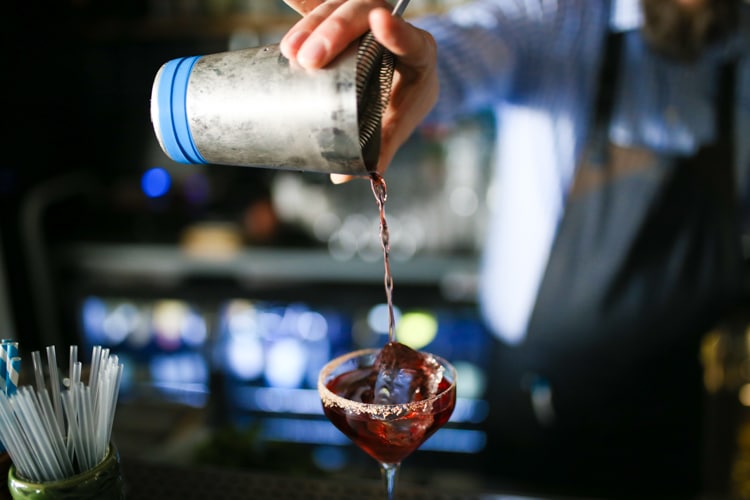 The Coal Shed, Boyce Street, 01273 322998
Why not try something different this Christmas and choose from the great selection of dishes at The Coal Shed – all prepared on their Josper oven. For a private party, hire their 'Chef's Library' area or get exclusive use of the restaurant for up to 44 guests. You can also book a table in the restaurant for up to 10 people. Get in there quick as this is one of the most popular venues on our site.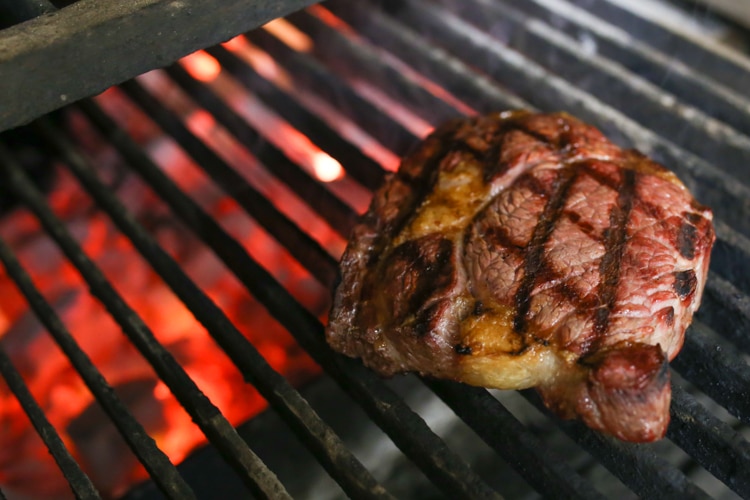 Pike & Pine, St James St, 01273 686668
Join Pike & Pine in their stunning botanical backdrop for an evening of celebration with their festive menus created by chef Matt Gillan. Please note, a deposit of £20 per person (non-refundable) is required when booking to secure a reservation and a service charge of 10% will be added. Menu preferences and payment will be collected prior to your visit. To reserve: 01273 686668 or [email protected]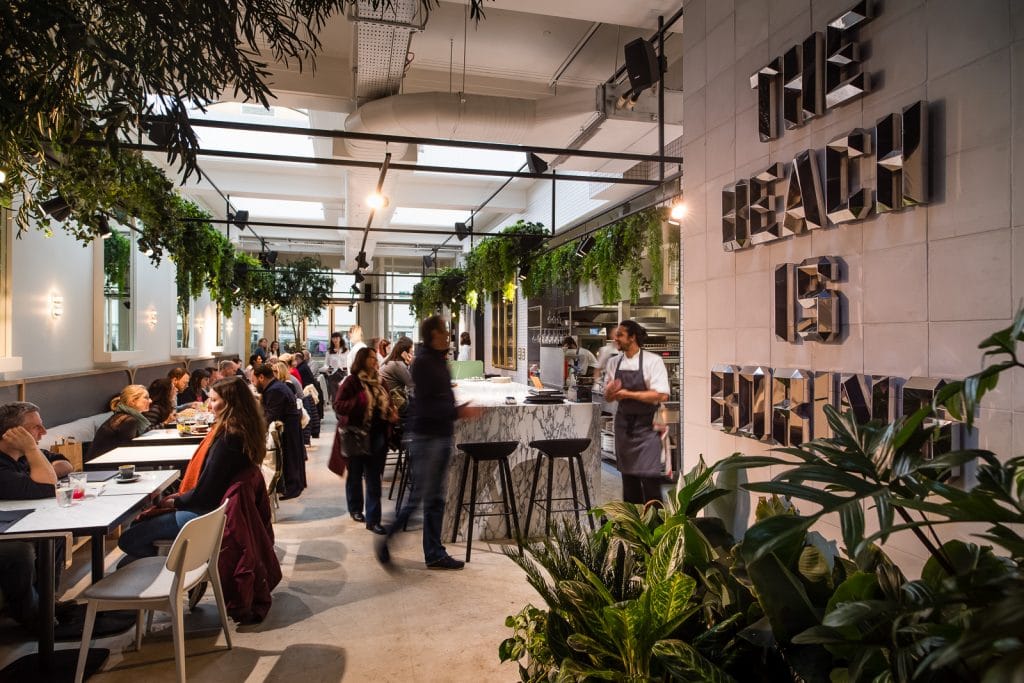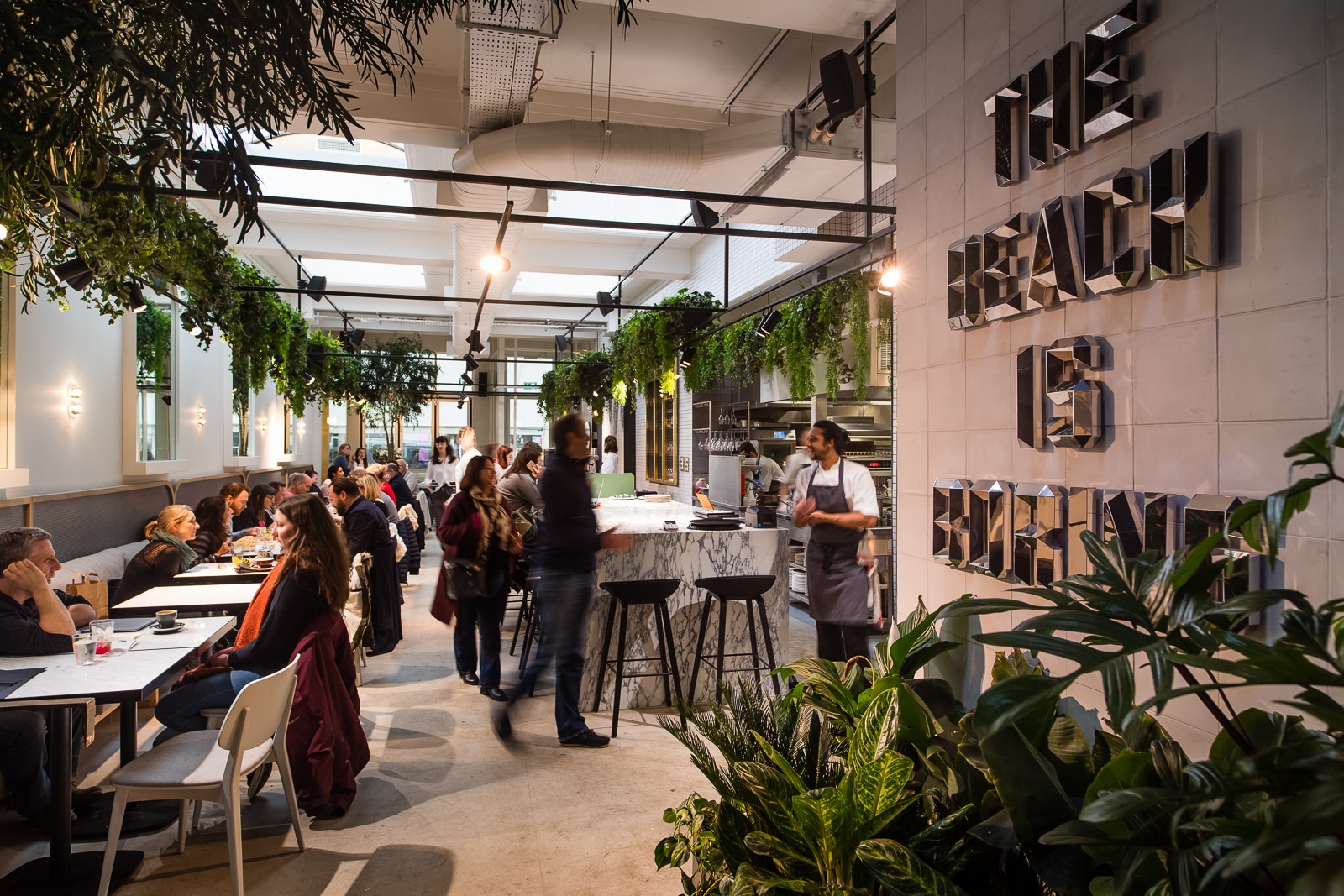 Etch, Hove, 01273 770704
Etch. is one of Brighton's newest fine dining restaurants that's opened in 2017. On Thursdays and Fridays from 30th Nov-22nd Dec you can either book yourself a table of 2-6 people and enjoy their 4 course menu, or if you have a large group the whole restaurant is available to hire exclusively!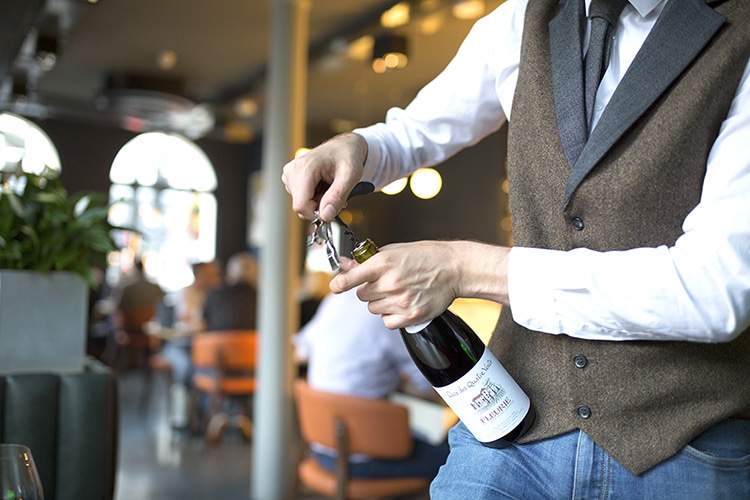 OhSo Social, Brighton Seafront, 01273 818527
This Christmas OhSo Social are hosting a very special Christmas Masquerade party, transforming into a warming festive winter paradise with our decor and entertainment. OhSo have a choice of two packages this year a three course meal package and a buffet package. Guests will be welcomed with a heavenly warm winter Pimms, accompanied with a vocalist singing jazzed-up festive classics with a few contemporary classics. Lunchtime is a festive fare, with a three course Christmas meal and a fantastic view of the sea!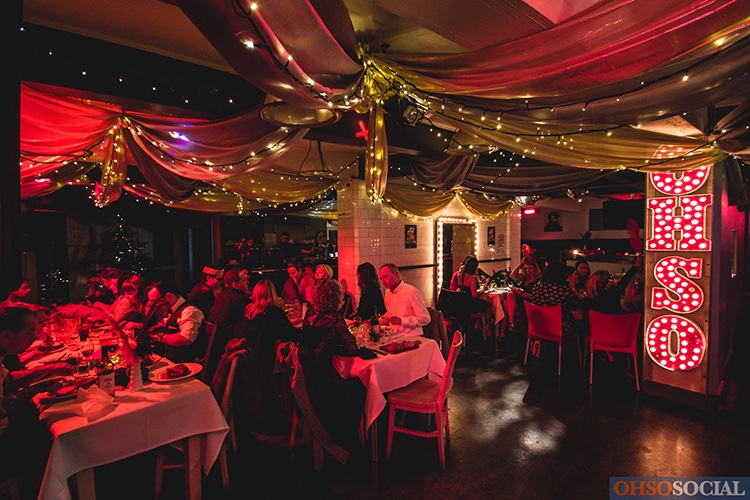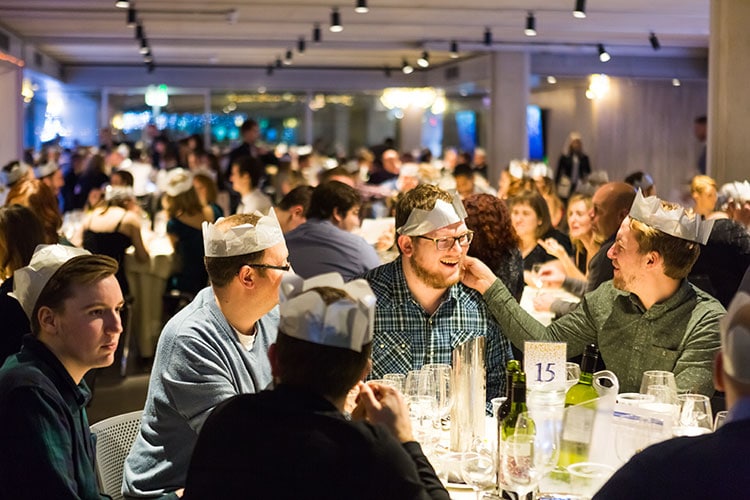 Riddle & Finns, Brighton Seafront,  01273 821 218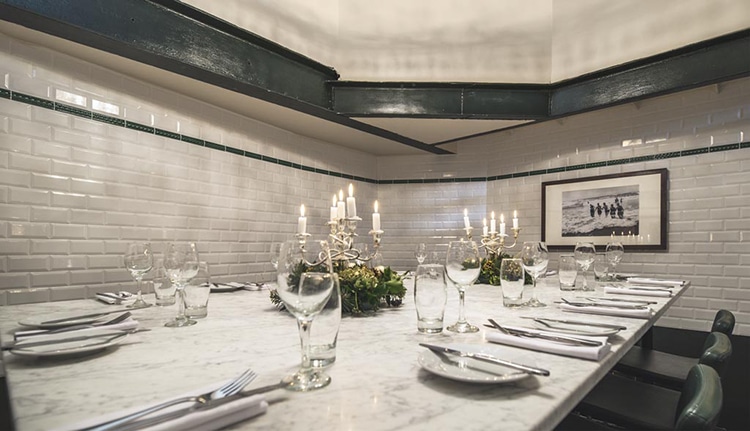 id="Bespoke">Bespoke hire packages & New Years Eve
Kooks is located in Brighton's eclectic North Laine – the perfect location for a party! Owner, Rebecca and the team love a good party and will do all they can to organise you the perfect bash. The restaurant seats up to 50 and they can also provide DJs as they hold a late entertainment music license.