Deliciously vegan at VBites Brighton
Situated in the heart of Brighton's historic Lane area, amongst some of the cities top restaurants, VBites Brighton brings you indulgent vegan food. You can either eat in or takeaway, with the beach being just at the end of the road you've got a prime spot to enjoy your takeaway. VBites cafe is also a store where you can buy vegan treats to stock up you kitchen cupboards.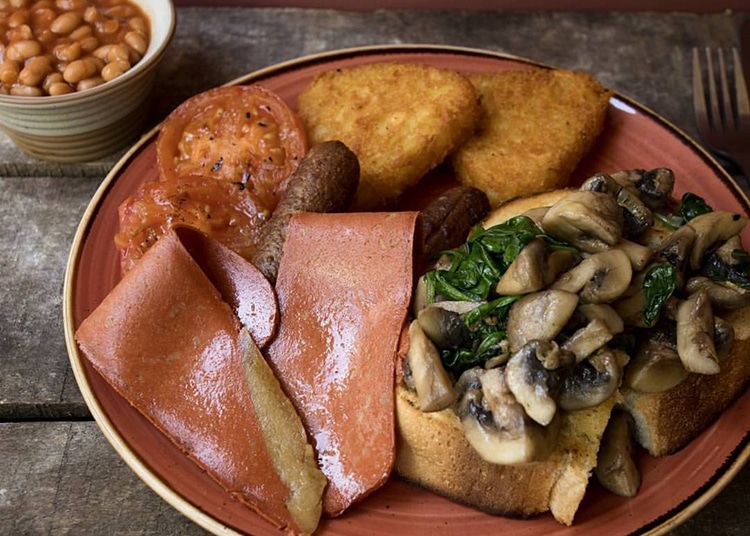 You may also like…
Breakfast, burger or roast?
Vbites has a delicious range of dishes, from big breakfasts to tasty burgers, the Elvis Burger with crispy bacon, hash brown & peanut sauce is a great one! Their Sunday roasts are a good shout if you're looking for a roast without the animal. You can choose from turkey, beef, gammon or a nut roast and they come with all the typical roast lunch trimmings including a Yorkshire pudding! They've also just launched a new range of savoury muffins, including the Lincolnshire sausage muffin with brown sauce, good for a breakfast on-the-go.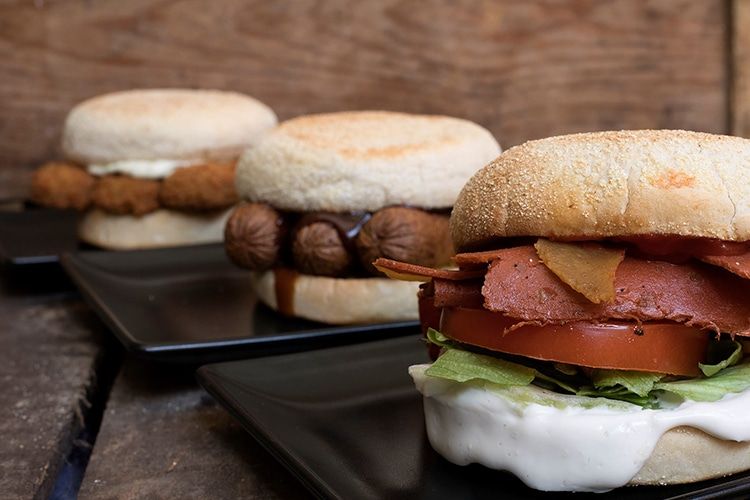 VBites Brighton – Fast food vegan style
If you're in the mood for some naughty food, VBites is full of treats such as pizzas and burgers with plenty of meaty, cheesey substitutes. You can get your 'cheese fix' at VBites knowing that no animals have been used when eating it. Even though these are fast-food style dishes, they're still healthier than your usual takeaway or burger joint as they're so much lower in fat being meat and dairy free. There are a few salads or lighter options too if you don't fancy a big fry up or pizza, such as their falafal wrap.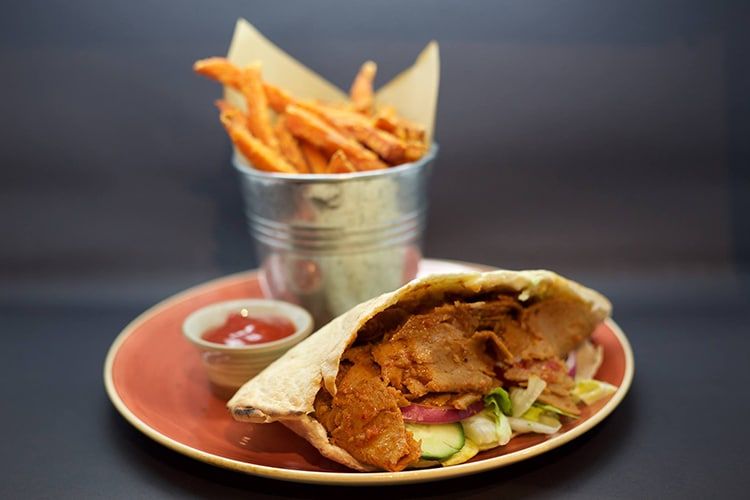 Post a Review
Be the first to review.